2014
10.18
The intersection of Foster Blvd. and the 27 bypass in front of LaFayette Post Office became the scene of another accident yesterday afternoon – the second wreck there in two days.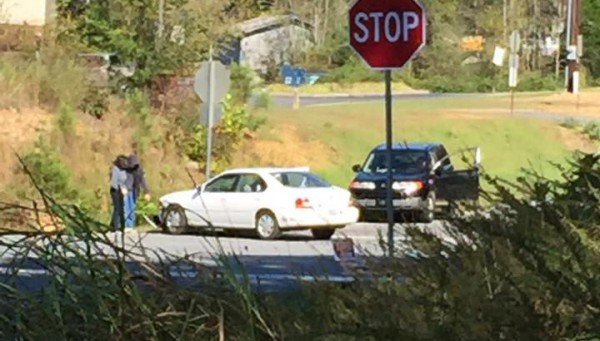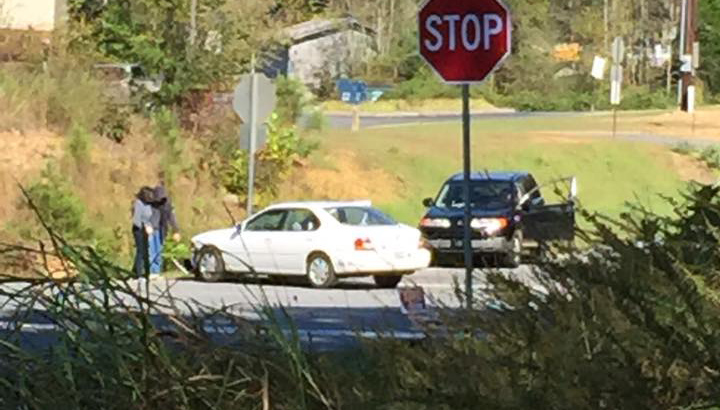 That accident and a handful of other incidents kept Walker County Emergency Services busy all day long. Wrecks in front of Ridgeland and in front of Chickamauga McDonalds, a child eating laundry soap in Rock Spring, and three home football games played at the same time inside the county all spread ambulances thin in the evening.


Speaking of medical emergencies: Will a Gilbert teacher give your child ebola next week as the rumor mill claims?
Short answer: no.


Three home football games were played simultaneously last night inside Walker County, and all three host teams (including two celebrating homecoming) were soundly defeated.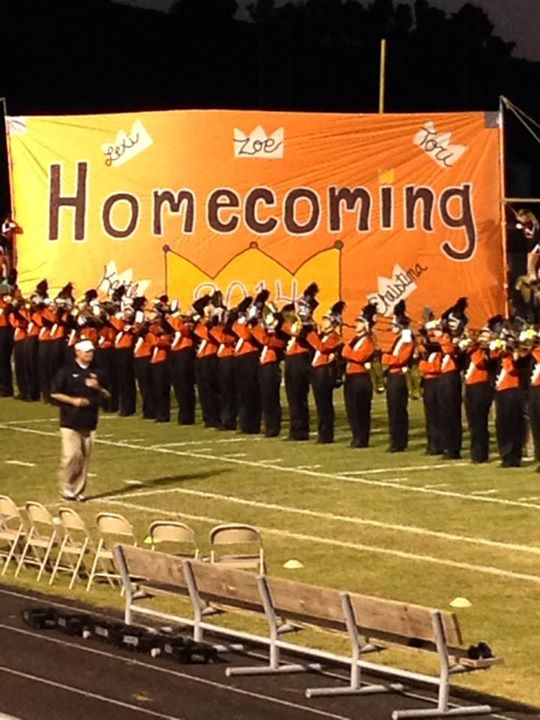 Facing the Pickens Dragons for the first time, LaFayette was defeated 34 to 69. LHS is now 2-4 for the season with three games remaining. Next week is Gilmer in an away game, then Cartersville at home and Ridgeland away.
Ridgeland was also defeated in its homecoming game versus Heritage, the team that beat LaFayette last week. Ridgeland (3-4) scored 16 points to the Generals' 31. Adding insult to score-injury, the Panthers' own home crowd booed the team (or possibly its coach) at halftime. (Not sure what led to that, but it's Ridgeland so who cares.)
And Gordon Lee was shut out by Chattooga, 30-0. Gordon Lee is 2-6 for the year, one of only two teams LaFayette has triumphed over so far this season. An all-around mediocre (bordering on terrible) year for high school football in Walker County.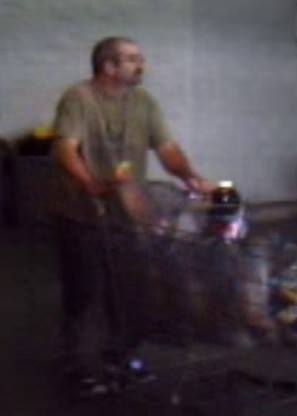 LPD needs help IDing suspect in what appears to be another Walmart theft.
(Possibly not Walmart, but what are the odds?)
If you somehow manage to recognize this gentleman, call LaFayette PD at 706 639 1540.


As LaFayette library prepares to close next month and relocate back to Duke Street, several regular activities are on hold.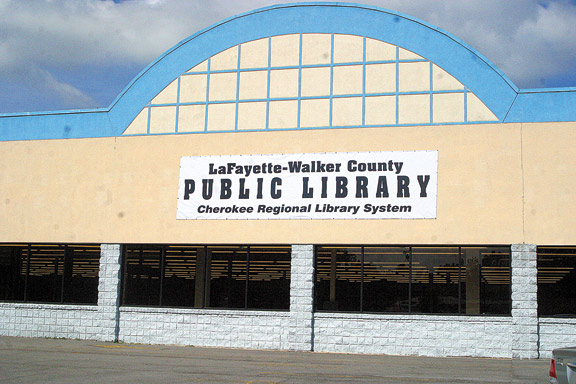 "Homeschool Hour, Manga and Cosplay as well as Game Club" are paused until December when the new facility is open.
Ready To Read, Paws to Read, and the library's activities for teens and pre-teens will continue through October but be canceled during November. Everything should be back to normal before Christmas, in a greatly improved space.


In a debate Sunday, GA school superintendent candidates Richard Woods and Valarie Wilson discussed their different approaches to education.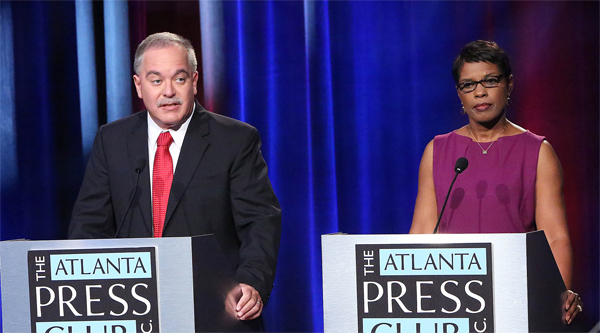 Woods advocates letting students choose alternatives to advanced math classes in order to graduate, an idea Wilson dismisses. Wilson endorses Common Core standards and suggests infinite spending on education is the only way to fix schools; Woods said common core should be rejected and throwing more money at schools isn't necessarily the cure for what's broken.


For those who have been asking: The congregation of Sunnyside Baptist, which lost their building to an arson fire earlier this month, is now meeting at the former Don Lolo building. That's why the closed restaurant's parking lot was full Wednesday evening.


October Lunch and Learn event, sponsored by Walker County Emergency Services, will focus on smoke alarm safety. Deadline to register is Monday so they know how much food to prepare. Class is free, $5 if you want lunch.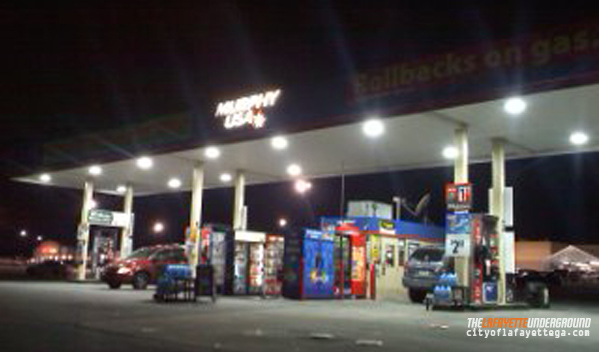 Gas prices in the region spotted as low as $2.69. Best price in town LU can find is $2.90 at Murphy USA in front of Walmart.
What's the lowest fuel price you've seen in the LaFayette area this week?


Jason Smith, double amputee veteran of Afghanistan war, will soon have a new home in Ringgold built free on donated land by a Chattanooga Christian nonprofit.
Construction will start in April and is expected to take about ten days due to a high number of volunteers.


Nathan Deal's comments about Ebola being killed by water have made it to CNN.
"That's not right governor. Choline kills Ebola, bleach, but not water alone. Not ever."


Recent audits show Georgia mishandled over $100 million in funding for WIC, mostly by overpaying vendors. Audit also shows WIC problems in multiple states due to poor accountability at the federal level.


A reunion for former West LaFayette Elementary students will be held 2PM tomorrow at Max Stoker Rec.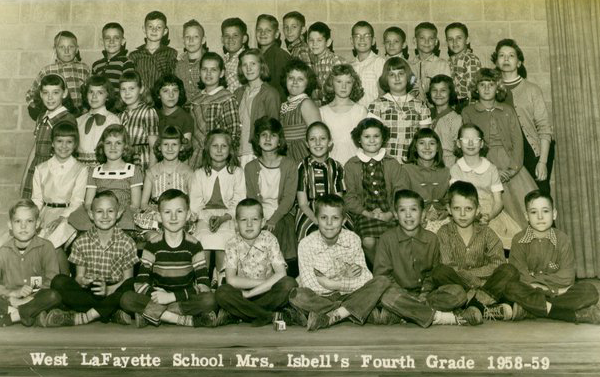 Event is advertised for those who went there in the 50's 60's and 70's – not clear why students from the 30's 40's 80's and 90's are excluded. The school opened in the late 20's and closed in 1994.


Several years ago a couple of preteen boys set up a fake Facebook profile to attack a female classmate. Now a Georgia judge has ruled the boys' parents are legally liable for their actions and could be sued for not taking the page down for almost a year after it was discovered.


For today's links and any breaking news, follow the Underground on Facebook or Twitter.