2014
01.22
During last week's meeting, LaFayette Council voted to raise youth rec. softball and baseball fees during 2014 from $75 to $85 a child. The increase was proposed by Councilman Bradford and seconded by Councilwoman Meeks, it passed in a 5-0 vote.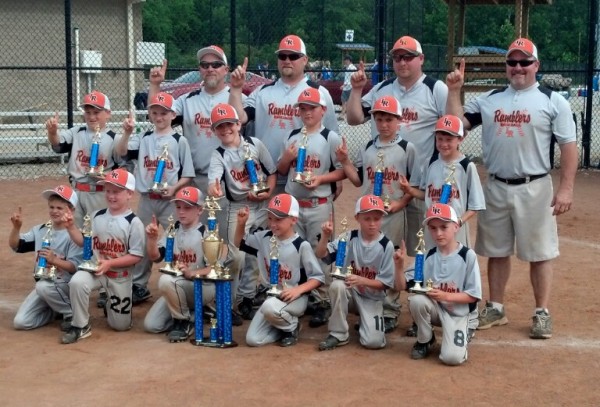 Many parents (and a few non-parents) are concerned by this rate increase as it makes sports more difficult for the parents of poorer children or those who have many kids. However, the $85 range is still competitive with most other city recreation departments in the area.


If you plan to habitually drive drunk, Walker County is a safe haven for keeping your license – thanks to Bill Rhyne, deputies working for Sheriff Wilson, and Judge Mullinax.
Per the Chattanooga Times Free Press, Walker County is "generous" with DUI charge reductions, giving nearly half the people charged during 2012 and 2013 with DUI a lesser charge. Reductions usually come about after inappropriate collaboration between arresting officers, prosecutors, defense attorneys for the accused, and the State Court Judge.
No word yet if this practice is linked to, or motivated by, illegal fees being charged in Walker County courtrooms.


Walker County has received a federal grant to fund the salaries of nine fire fighters for two years.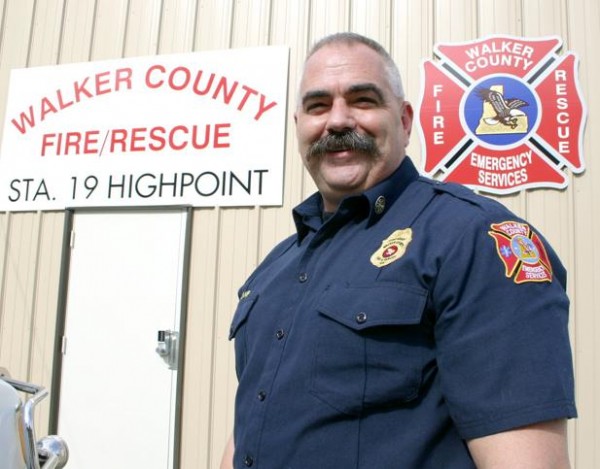 This funding will replace THREE fire fighters and two other emergency workers who were cut last year due to the Commissioner's backwards spending priorities; she cut fire personnel while hiring cooks, servers, and other staff for her restaurant at Mountain Cove Farms. Those people continue to be paid out of the county's general fund while crucial fire fighters will now be paid through temporary grant money.


Georgia General Assembly wass back in session yesterday after a four day weekend. What are they talking about? Mostly guns and pot. (Kinda like 90% of what's posted on Facebook.)
A new bill proposed by state legislators would attempt to nullify federal gun laws from being applied to weapons manufactured and sold inside the state. The bill doesn't have great odds of passing, and the odds of it withstanding a court challenge are even slimmer.
Here are several other bills that may get a lot of attention before the legislative session ends in March.




Tuesday during a board meeting, Walker County Chamber of Commerce changed its mission statement to the following: "The Walker County Chamber of Commerce serves the regional community by supporting member businesses and providing networking opportunities."
That's a mouthful.
The Chamber's old motto/mission statement was "United to enhance the quality of life for the citizens of Walker County by promoting business, community, tourism and economic development."
Remember when we had a LaFayette chamber that served LaFayette? Now we have a county chamber that doesn't even serve the county, just "the region" – and most of what the Chamber serves its members is little more than an overpriced lunch.


Today's weather is expected to be ridiculously cold again. As this is being posted near 5 AM, the temperature in LaFayette is hovering somewhere around 15°.
Some don't have adequate winter clothing, a problem felt especially hard by kids waiting on the school bus before sunrise. But (per WQCH) LaFayette Optimist Club has coats available for local kids without sufficient winter clothing. If you're a parent, school teacher, church leader, etc. aware of kids who need a jacket call LaFayette PD at 706 639 1540.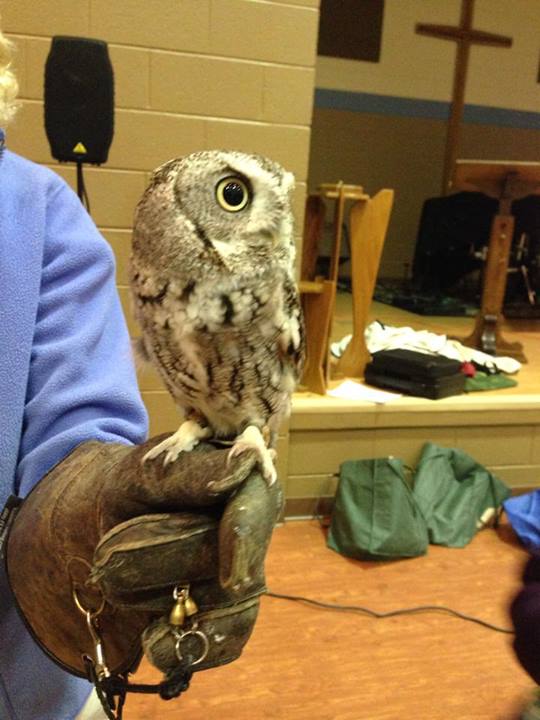 Yesterday local boy scouts hosted a SOAR Birds of Prey show at Rock Spring UMC. Also the library hosted a clown from Ringling Bros. Circus who read to the kids and performed a few simple tricks.




New federal health laws require hospitals to conduct a community survey of needs and health issues. So Hutcheson set up a free SurveyMonkey quiz.
Professionalism – That's Our Hutcheson!


If you need a broken down paving machine, a garbage truck body, or a dump truck that won't run, LaFayette is selling several pieces of surplus equipment. The city is looking to raise $18,000 for a new leaf truck through the sale of this old junk.


Dalton State's relatively new nursing program is seeking to become the state's 12th nationally certified nurse accreditation school.


Georgia saves money farming probation services out to private companies, but now private probation is being challenged in court over additional fees the companies pass on to probationers.


For today's links and any breaking news, follow the Underground on Facebook or Twitter.