2012
09.11
Write-In Commissioner Candidate Ales Campbell presents her "vision for the future" of Walker County:
"When someone says "development", do you think of "development" as in subdivisions/houses, industrial sites, & hotels OR do you think of development as in quality roads, streamlined permitting processes, a recycling program & outstanding basic services? There's "commercial development" and there is "community development", in my opinion. I want to see our county's basic services strengthened & community improvement projects strengthened so we are more attractive to visitors, potential businesses/industries & residents without having to sacrifice what I've loved about this county my whole life – historical and natural depth. I want to find a BALANCE on the focus of our promotions and emphasis for tourism and industry WITH our need for JOBS and quality basic services. We can do this, Walker County!"
Campbell's campaign to replace Bebe Heiskell as Walker Commissioner continues.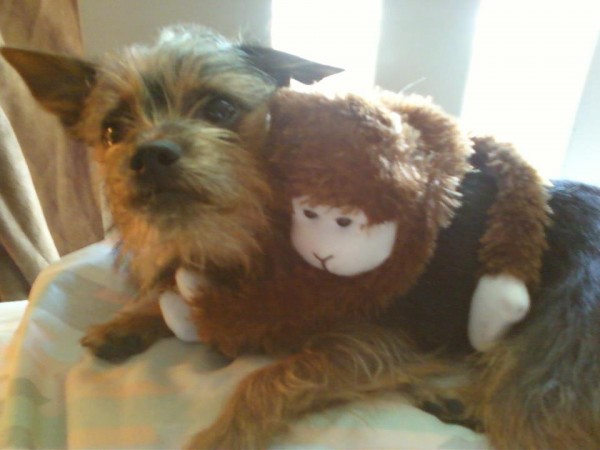 An unusually high number of dogs missing from one Rossville neighborhood leads some to speculate about thieves taking the animals to use for dog fighting. The dogs wouldn't be trained to fight, but used as bait for other animals being trained.

Despite focusing an inappropriate amount of money on "tourism" activities, Georgia spends less on tourism advertising (per resident and as a percentage of overall budget) than any other southern state. Which leads to the usual question: are the tourist destinations really meant for tourism, or just to benefit the people who decide to build them?
Walker County and LaFayette both spend a crap ton of money on things deemed necessary for tourism (golf course, Mountain Cove Farms, Marsh House, airport, anything Civil War related, on and on) but spend about $5 a year to promote any of it. And what little bit of advertising we do get is either a also an ad for the commissioner and her people or something meant only to impress voters, like the "Telly Award" winner video mentioned yesterday.

A 9/11 commemoration, "Cities of Walker On Our Knees" will be held 7 PM tonight at the Walker Co Civic Center. The event will honor 9/11 victims and current members of the military.

As usual, a county school scored a perfect 100 score last week during routine health inspection.
WQCH Radio, 09/10/12: ?"GILBERT ELEMENTARY HAD THE TOP SCORE IN LAST WEEK'S RESTAURANT AND KITCHEN INSPECTIONS BY WALKER COUNTY ENVIRONMENTAL HEALTH. THE LOCAL SCHOOL SCORED A PERFECT '100'.
"SCORING 'B's' LAST WEEK WERE TRIPLE-Y MEXICAN AND THE IVY COTTAGE IN LAFAYETTE, AND GREG'S RESTAURANT IN CHICKAMAUGA. CHOO CHOO BARBECUE IN LAFAYETTE SCORED A 'C'. AND IN A LOCAL MOTEL INSPECTION, THE MORGAN MOTEL ON SOUTH MAIN, SCORED A 'B'."
The Morgan… Ugh.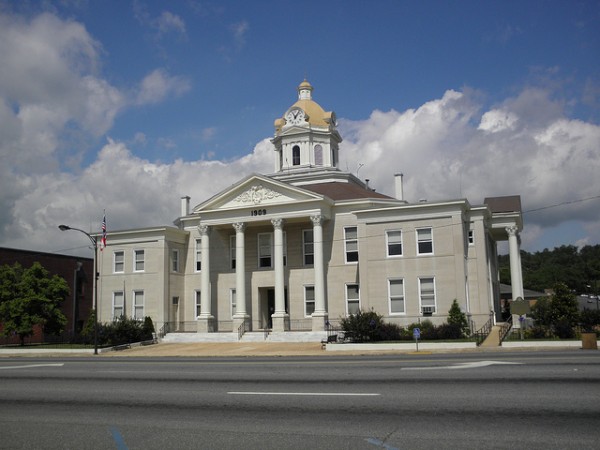 After budget cuts that resulted in laying off jailers, Chattooga County is paying Floyd County to house 55 local inmates. This may be the future as other communities look for ways to save money – centralized multi-county jails instead of each sheriff's office having its own.

Villanow residents have been asking us why the county stopped water line installation in that community after the July vote. The county says it was a delay required by Georgia EPD, and work will resume on the project today.

United Synthetics announced expansion plans last month. Their new equipment is already in place, and construction of a new warehouse is set to begin in October.
USI credits county leaders with their decision to stay in the area, but aren't specific about what the county did other than just not interfere. Bebe says the company didn't request any financial consideration (didn't request doesn't mean they didn't get something) but we posted a few weeks ago that the county will own the land under the new facility so it won't be taxable, and that might have been enough.

On August 28, members of the Walker Chamber were given a presentation on human trafficking in Georgia. People don't realize how often this happens and how much of it goes on in our area.
Which seems like a good opportunity to share this trailer for a movie about child sex trafficking produced by an Atlanta area church:
This isn't a nice topic, it's something disgusting that many in the community would prefer to never even think about. But in light of high-profile child sex abuses cases in the area (most notably former LaFayette tennis coach Bart Huskey) and arrests in Rossville or Fort Oglethorpe every few weeks for someone looking to meet children for indecent purposes, everyone in Georgia should become knowledgeable about this kind of criminal activity.

WQCH Radio, 09/10/12: "WALKER COUNTY HAS RESUMED SPRAYING FOR MOSQUITOES THIS YEAR DUE TO THE INCREASED THREAT OF WEST NILE VIRUS. NO CASES OF THE MOSQUITO-CARRIED VIRUS HAVE BEEN REPORTED IN NORTHWEST GEORGIA, BUT CASES HAVE INCREASED TO THE SOUTH AND WEST AND A NUMBER OF FATALITIES HAVE BEEN REPORTED THIS YEAR.
"'IT'S NOT CHEAP' SAID WALKER COUNTY COORDINATOR DAVID ASHBURN. THE CONCENTRATED INSECTICIDE, WHICH IS MIXED WITH WATER OR OIL TO MAKE THE SPRAY, COSTS 5 TO 6-THOUSAND DOLLARS A BARREL."
It will be interesting to see if the entire county is actually sprayed, or just the 30707 ZIP code.

Local Civil War milestones from Chickamauga & Chattanooga Military Park:
"149 years ago today, skirmishes broke out in McLemore's Cove. On September 10, 1863, the lead troops of General Thomas' corps marched off Lookout Mountain into McLemore's Cove headed east. As Union troops began to encounter Confederate resistance, the troops halted near the Widow Davis' House, right where two roads came together to form a crossroads. At nightfall, strong push forced the Confederate troops back, and by 3 a.m. the Union army stood on the ridges at Davis' Crossroads. In the darkness they waited. Dawn and a new day would come before the Union soldiers could tell if they had stumbled into the hands of Braxton Bragg's Confederate troops."

Several years ago GA shut down several state-run mental hospitals and brought in a private contractor as part of a settlement with the fed. intended to improve mental care in the state. Now they've fired the California-based contractor after audits found it to be worse than what the state was doing to begin with.
Shutting down the state mental hospital in Rome for "community based care" (aka the county jail) was a terrible move, but something mostly outside the state's control since it was a decision forced by the US Department of Justice.