2012
05.11

"Executives" at SunRae Environmental are so irritated with our discussion of their company here, they contacted the paper to complain about it. They have yet to answer any questions about the operation.
Also the comment about calling somebody a baboon wasn't made by us, and we never saw it made here by anybody else. Seems like a way to work in a conversation about their "office staff" while trying to make us look bad.
We'd more than love to e-mail them some legitimate questions about this business, but the CEO said on Facebook he would only meet us in person, which isn't going to happen. He's welcome to send any documentation or comment about the legitimacy of his business to lu@cityoflafayettega.com.
The editorial letter's supposed author, a Dr Robert Beeman (SunRae's "Chief Operations Officer"), has a LinkedIn profile that describes him thusly: "Specialties: political commentary, war analysis, nuclear weaponry, terrorist attacks, getting girls, losing girls, Ducatis, Ercoupes, female circumcision, jihadist beasts"
Obviously that makes him an expert on bottled water production.

The missing ten-year-old boy from Warner Robins has been found, alive and hiding. He and his parents are talking to DFCS.

Chattanooga Times Free Press, 05/07/12:
"Dalton State College this year began requiring a minimum SAT score of 430 for the verbal section and 400 for math. And starting next fall, students who require remediation in all three areas of math, reading and writing won't be allowed to enroll, part of a University System of Georgia policy change. If the students reach the point where they don't need remedial classes in all three areas, they can enroll."
This saves the state money, saves scholarship funds, and also improves the image of all schools in the university system. Students who DO qualify are discouraged sharing campus and classroom space with people who are just there to get a Pell check with no hope of graduating. This cuts some of that out of the bigger, more serious colleges like Dalton State.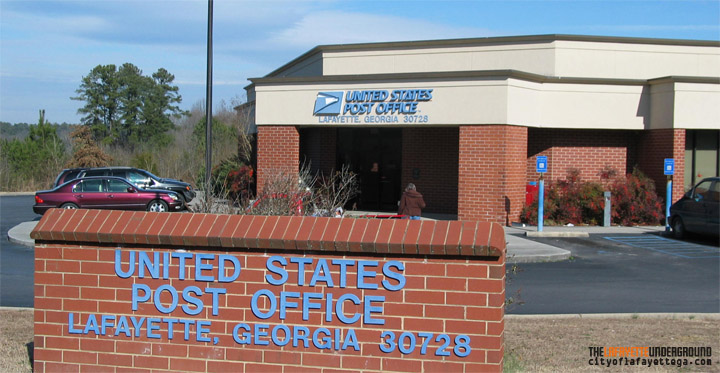 "THE U.S. POSTAL SERVICE HAS ANNOUNCED PLANS TO REDUCE HOURS AT MORE THAN 13-THOUSAND RURAL POST OFFICES, BUT NONE IN WALKER COUNTY WOULD BE AFFECTED BY THE PROPOSAL. SOME NEARBY POST OFFICES THAT WILL OPERATE WITH REDUCED HOURS – INCLUDE: LYERLY, MENLO, RISING FAWN, SUGAR VALLEY, TENNGA, WILDWOOD, VARNELL, ETON AND GRAYSVILLE. HOURS AT THOSE LOCATIONS WOULD DROP FROM 8 PER DAY TO EITHER 4 OR 6 HOURS PER DAY, UNDER THE PROPOSAL."
"THE PLAN, IF IMPLEMENTED BY THE POSTAL SERVICE, WOULD SAVE AN ESTIMATED 500-MILLION DOLLARS A YEAR, BY REDUCING FULL-TIME STAFF. MORE THAN 21-THOUSAND POST MASTERS WOULD ALSO BE OFFERED EARLY RETIREMENT.
"THE PROPOSAL IS ONE OF SEVERAL FLOATED BY THE POSTAL SERVICE, WHICH IS FACING BANKRUPTCY DUE TO MOUNTING LOSSES. THE SERVICE WILL HOLD COMMUNITY MEETINGS TO DISCUSS THE REDUCED OFFICE HOURS PLAN."

Walker County's new planetarium building, built to house the old planetarium equipment that used to be in Rock Spring, is about to get… new equipment.
It's a good thing for the school system, hopefully it is used often for teaching instead of sitting empty most of the time. We understood a year ago they were going to open it to the public and have other school districts use it for field trips but they (far as we know) never put out information for how that would be done. Has anybody outside of a school group been in there?

Chattanooga Times Free Press, 05/07/12: "The Georgia Supreme Court has upheld the 2005 murder conviction of a Walker County man in connection with a road-rage incident."
For today's links and any breaking news, follow the Underground on Facebook or Twitter.
Daily Updates will resume Monday. Have a terrific weekend.