2011
09.30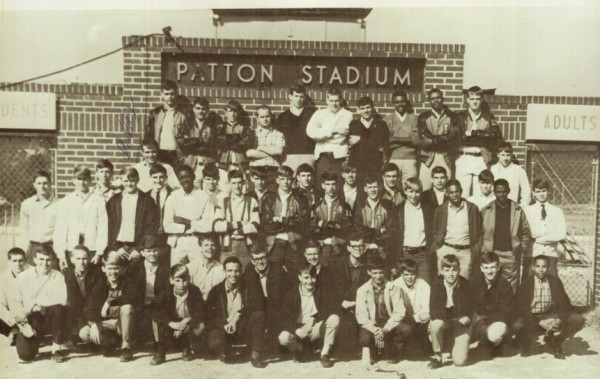 This is the 1968 Ramblers football team, in front of the old Patton Stadium gate. The 1968 team had a losing 4-6 season under coach Ralph Williams, but one year later the same coach gave LaFayette its best record ever: a 10-1-1 season, featuring a November tie with Cedartown and a post-Thanksgiving quarterfinal loss to the Gainesville Red Elephants.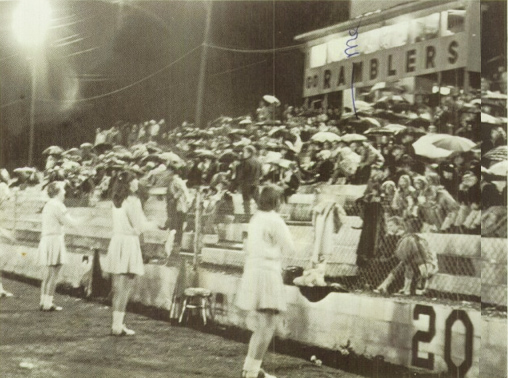 In those days Patton Stadium was pretty primitive, this was before the legendary 1970 Johnny Cash concert that paid for new buildings and improvements at the facility that (mostly) still stands today. LaFayette High School played its last season here in November 1997.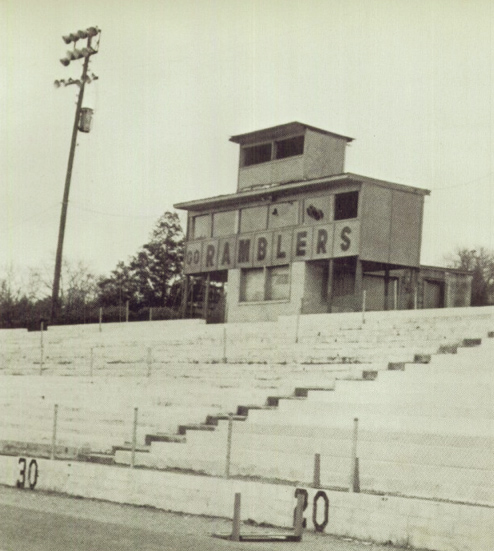 Tonight LaFayette won its 4th game of the 2011 season at Jack King Stadium, going 4-1 for the year. Jack King is a modern facility that lacks some of the quirks and character of Patton Stadium, but under current head coach Tab Gable the Ramblers may see a return to the glory years like 68, 78, 86, and 93. Gable's leadership and a surge of local support have given LHS back some of the confidence it's lacked for the better part of two decades, and that confidence goes a long way towards making the team a success.
Photos: 1968 LHS Yearbook. Team Stats: GHSFHA.
Why are we using a photo of the 1968 Ramblers in a discussion of the 1969 team? Because we don't have a photo of the 1969 team. We'd like to make the Friday Photo a regular weekly or bi-weekly feature of the site, but in order to do that we need your help in getting historical local photos not available elsewhere. If you have a photo of the '69 team or anything else interesting from LaFayette's past (or present) please e-mail it to photo@cityoflafayettega.com.
Next week: The Caboose Museum