2016
11.11
Shannon Whitfield's money and insider support dominated the commissioner race, with 72% of the vote, in a year with record turnout.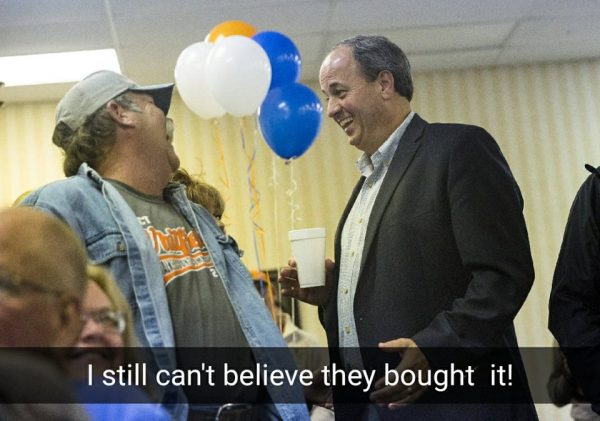 Whitfield did best in Mountain precinct and received the least support from voters in Kensington, but his percentage of the vote didn't dip below 63% in any precinct.
Scrappy independent outsider Perry Lamb finished the race in second, ahead of last-place loser incumbent Bebe Heiskell. Heiskell didn't get more than 19% support in any voting precinct in the county, and even her normal area of strength – nursing home absentee ballots – went to Whitfield 3 to 1.
Perry Lamb's strongest support came from Kensington and LaFayette where he got nearly a quarter of the vote, but still a disappointingly low result considering he lives right here in town on Bradley Avenue.
| | | | | |
| --- | --- | --- | --- | --- |
| PRECINCT | WHITFIELD | LAMB | BEBE | TOTAL |
| ARMUCHEE VALLEY | 574 (72.66%) | 145 (18.35%) | 71 (8.99%) | 790 |
| CENTER POST | 887 (71.53%) | 244 (19.68%) | 109 (8.79%) | 1,240 |
| CHATT VALLEY | 2,807 (76.07%) | 452 (12.25%) | 431 (11.68%) | 3,690 |
| CHICKAMAUGA | 3,076 (75.97%) | 421 (10.40%) | 552 (13.63%) | 4,049 |
| FAIRVIEW | 1,130 (76.40%) | 153 (10.34%) | 196 (13.25%) | 1,479 |
| FAIRYLAND | 633 (74.73%) | 53 (6.26%) | 161 (19.01%) | 847 |
| KENSINGTON | 562 (63.72%) | 186 (21.09%) | 134 (15.19%) | 882 |
| LAFAYETTE | 2,208 (66.19%) | 810 (24.28%) | 318 (9.53%) | 3,336 |
| MOUNTAIN | 569 (78.37%) | 86 (11.85%) | 71 (9.78%) | 726 |
| ROCK SPRING | 2,757 (73.36%) | 601 (15.99%) | 400 (10.64%) | 3,758 |
| ROSSVILLE | 2,158 (71.29%) | 352 (11.63%) | 517 (17.08%) | 3,027 |
| TOTALS | 17,361 (72.87%) | 3,503 (14.70%) | 2,960 (12.42%) | 23,824 |
Voter turnout set a record, both in early voting (13,000+ ballots cast) and overall turnout. 24,509 of the county's 32,951 registered active voters clicked the button for at least one candidate or issue on the ballot.
(Not every voter participated in the commissioner race. Overall turnout of 24,509 is greater than the 23,824 who cast a ballot for commissioner. 23,939 cast a ballot for president. Presumably some voters showed up and just voted for commissioner, and others only voted for president.)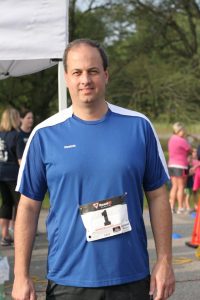 Congratulations to Team Whitfield for their overwhelming election victory.
Congrats also to Whitfield's corporate donors, who will profit from his administration at taxpayer expense.
Congratulations to the Walker County Republican Party, which ignores Whitfield's ethical shortcomings (as it ignored Heiskell's for 16 years) in return for keeping control over the commissioner office.
Congratulations to Bobby Teems, who (as during the campaign) will direct Whitfield's words and actions while he's in office.
Congratulations to Whitfield Oil Company, now guaranteed another "generation" of profits on the backs of county citizens.
Congratulations to Bebe Heiskell and her entourage who now will avoid prosecution for their misdeeds since Whitfield has already vowed not to conduct an independent investigative audit that would uncover abuses.
Congratulations to opponents of a multi-member commission government, who will never again have to worry about that concept becoming a reality in Walker County.
Congratulations to those, like Ales Campell and Mike Cameron, who were once allied with we malcontents who fought to turn the county around, who sold out their values and souls for a promised piece of the action on Whitfield's fake advisory boards.
And deepest sympathies to the Walker County voters who have once again been led down the wrong road like sheep to the slaughter, smiling all the way.
Hope you enjoy another generation of broken, corrupt local government.





Perry Lamb concedes to Whitfield after running a clean race.
Better to lose with your head held high than win through shenanigans.


This dry summer has resulted in more woods fires than normal, to say the least.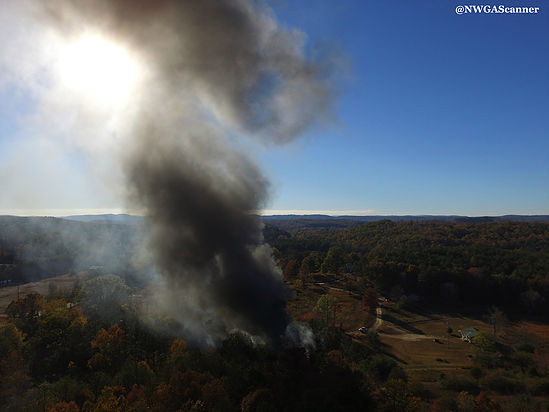 In October, the state responded to 200 times as many wildfires as the monthly average across five years.
Monday there were 28 new forest fires in Georgia. 19 were reported on Sunday. One blaze in Cohutta has now burned 10,000 acres. Tennessee is also battling a number of large fires, including one in Harrison that required an evacuation.
Another wildfire was called in Thursday for Walker County, this one on Wells Lane off 136 in Villanow. That fire only burned about an acre of land but created a lot of black smoke because of trash and tires on the property.
The National Forestry Service has banned fires of all kinds, including grilling, from all of Chattahoochee-Oconee National Forest.
But fires aren't just being caused by flames or cigarettes – hot vehicle exhausts, sparks from equipment – anything hot enough can start a forest fire in these conditions.
Maybe hold off on wearing corduroy pants until we get some rain.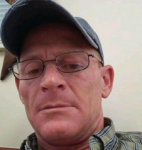 Eric Shon Burke was recently arrested in Walker with drugs and stolen property from Alabama, but a suspected partner in crime – Carl Todd Browning [depicted] – is still on the run.
Both are allegedly involved in a multi-state theft ring.
If you see Mr. Browning or know where he is, contact the Sheriff's Office at 706 638-1909.


Amendment 1, the state's school takeover amendment, is dead.
The measure was rejected by a wide majority of Georgia voters, even as the state's other three proposed Constitutional Amendments were approved.



Colonial Pipeline in Alabama, which supplies gasoline to much of the east coast, reopened Sunday morning.
Fuel supplies should be back to normal all over the country.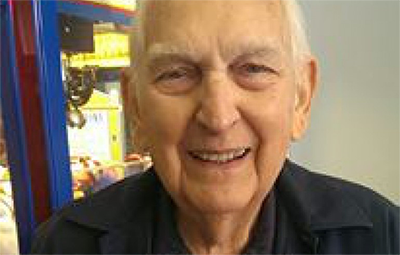 World War II veteran Hoyt Williams, who works for Walmart in Trion, turned 93 this week.
Yesterday he was flown to Walmart's HQ in Arkansas to be recognized for his service to the country, as part of the retailer's Veterans Day commemoration.
Williams served as an army engineer in WW II, both in Europe and Japan.
The onetime mayor of Trion has worked for Walmart for 29 years and is still a full time employee.
Sounds like he's most deserving of recognition.


Cops called out for a domestic violence complaint leave with the woman in custody for victimizing a man.
WQCH Radio, 11/09/16:

"A DOMESTIC CALL TURNED PHYSICAL LATE SATURDAY NIGHT AT A COOPER STREET APARTMENT. BUT IN THIS CASE, THE FEMALE WAS THE ONE ARRESTED.
"LAFAYETTE POLICE TOOK 19 YEAR OLD MISTY DAWN HUNTER INTO CUSTODY AFTER SHE ADMITTED HITTING AND BITING HER BOYFRIEND. SHE WAS CHARGED WITH SIMPLE BATTERY AND POSSESSION OF ALCOHOL UNDER AGE 21."
Is this a "man bites dog" type story?
Plus: Walker arrests, October 27-November 2.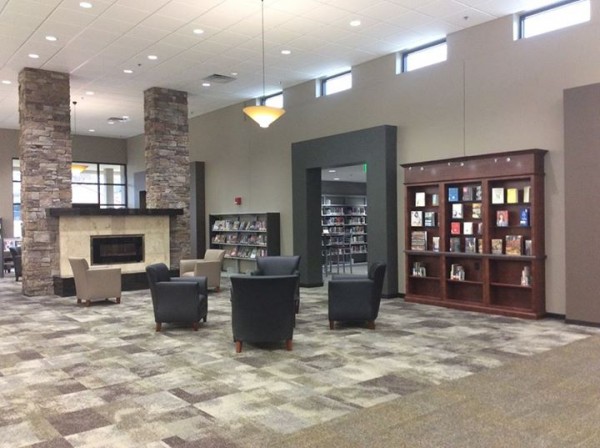 LaFayette library is adding a Lego Robotics course, set to begin in January.
Registration for teens/tweens runs through December 19th but there's only room for nine kids to participate.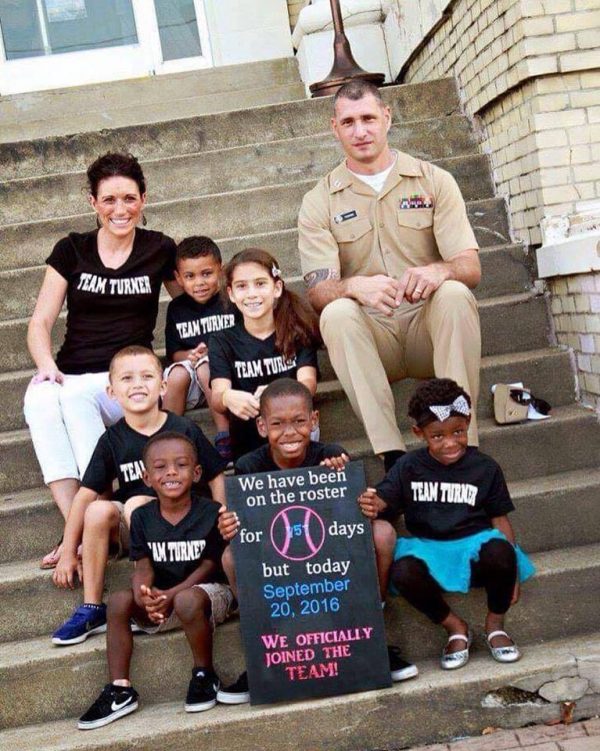 Congrats to the Turner family for completing multiple adoptions back in September.
(We've had this marked to share forever and just never got around to it.)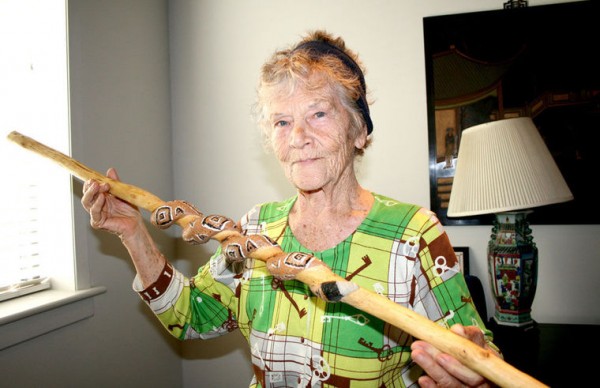 Serpentfoot is back in the news, trying again to get her name changed to a long string of words.
The octogenarian from Chattooga County was previously denied two attempts to adopt names containing 36 and 68 different words; now she's in another court asking for a name 101 words long.
If she's somehow successful this time, hopefully she'll then run for office so we can see her names on a campaign sign.


Feeling down in the dumps lately?
Maybe it's because of the time change.
(Or just the election. Who knows.)


More of LaFayette's past, from Picnooga: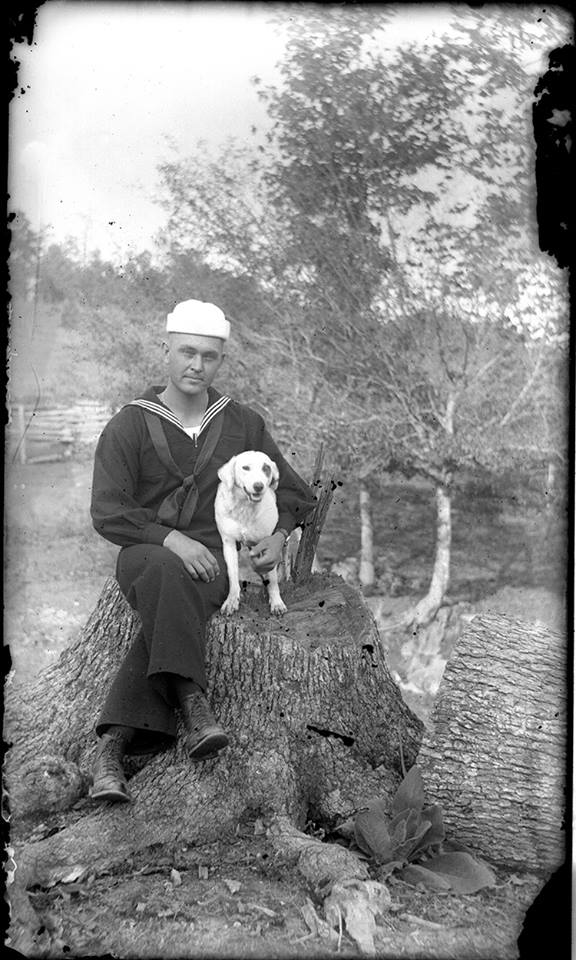 Navy sailor in LaFayette, about 100 years back.


Have you ever been hassled, harassed, or outright stalked while out of the south for having a southern accent?
Apparently "Dialect Stalking" is a real thing now.


For today's links and any breaking news, follow the Underground on Facebook or Twitter.