2015
10.15
An accident Monday night around 8 shut down Highway 27 north of town for over an hour and sent three people to the hospital.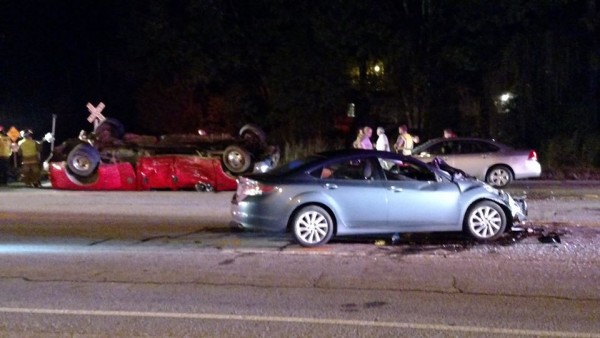 According to The Messenger, a red Ford F-350 leaving Swanson Drive in Noble pulled in front of a Mazda. The Ford rolled over on its top and was struck again by a Chevrolet Impala.
The occupants of the Ford, Kayla Godwin and Larry Steele, were the most seriously injured. Godwin was LifeForce'd to Erlanger and at last update was still in critical condition. Steele was also sent to the hospital, along with the driver of the Mazda. They're both said to be OK. One occupant of the Chevrolet received medical treatment on the scene.
It's not clear which occupant of the truck, Steele or Godwin, was actually driving. GSP is investigating the accident.






On September 2nd Hutcheson's corrupt CEO Farrell Hayes said, under oath, that the hospital would have a buyer within a week.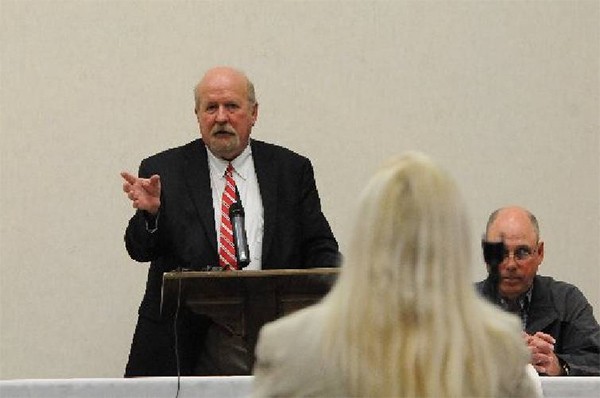 Now six weeks later the hospital's latest bankruptcy trustee says there's no buyer and it must be auctioned off to keep debt from piling up higher.
(That's another six weeks Hayes has been paid a huge amount for doing his job poorly, where he would have been gone in September if the bankruptcy sale motion hadn't been dropped because of his lies.)
Auction proceeds will go to pay the latest creditors, while Walker County is left holding the bag for previous creditors, owing them tens of millions. The recent Development Authority deal means Walker County county has no more assets to sell or leverage for a loan, so the only option will be another huge tax increase – probably one that will make the ones from this year and last look tiny by comparison.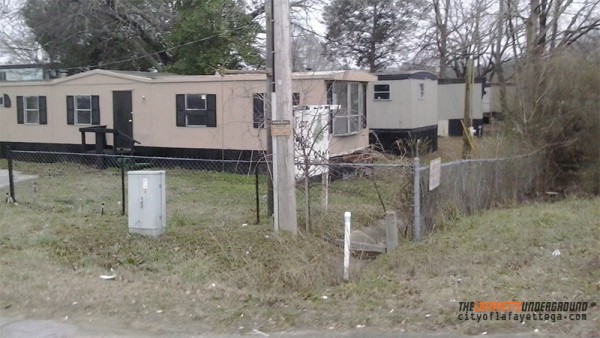 Pear Pine trailer park has been vacated by its last resident, freeing the city to begin "cleaning it up" (ie, tearing it down) without evicting anyone.
The ghetto trailer park, which sits at the city's northern gateway on the corner of 27 and the bypass, has been without running water since late July.


A Catoosa County car theft turned into a kidnapping yesterday when a car with two children in back was stolen from a grandmother's driveway.
The thief, the vehicle, a second stolen car, and the kids – ages 5 and 7- were recovered in Tennessee. Authorities suggest drugs were involved.


Man who crashed his van into Ivy Cottage Friday night named: David Dewayne Hilburn.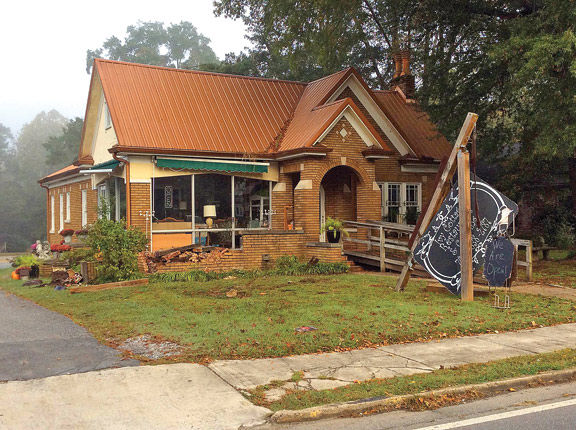 Police say Hilburn ran the bypass redlight from Round Pound then blew through two top signs as they pursued him. After driving into the North Main restaurant he asked cops why they'd stopped him as he had done nothing wrong.
Charges include fleeing from police, driving on expired license, and of course drugs.
Plus: Local arrests for October 5th-11th.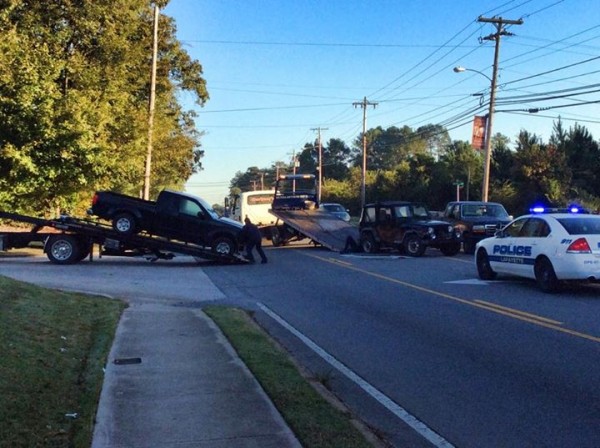 Another wreck this morning, on North Main in front of AutoZone. No injuries.
Be careful out there.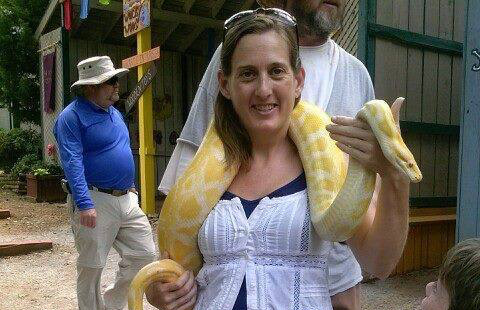 Woman who fell to her death at Pigeon Mountain Rocktown over the weekend has been identified as Suzanne Huffman. Huffman was a Columbus GA police officer, a military veteran, and single mom of five.


The strange, controversial, confrontational life of Serpentfoot.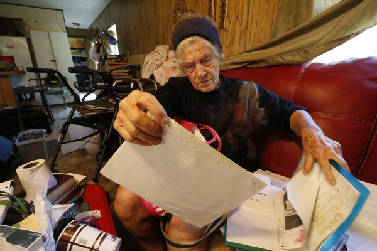 Self-declared religious leader doesn't like the name she has now because it's one word and forms require at least two. So she's requesting a name that has over 100 words instead. Seems like there should be a middle ground somewhere.
"Nofoot Allfoot-69-mouth-tail-solids-liquids-gases-animals-vegetable-mineral-all-predators-and-prey-that-consume-and-move-with-feet-fins-wings-wheels-canes-roots-limbs-vines-landslides-dust-wind-water-fire-ice-gravity-vacuums-black-holes-going-over-under-around-and-through-Our-Greater-Self-our-habitat-the-cosmos-of-which-we-are-but-part-and-where-all-life-feeds-upon-other-life-from-the-smallest-atoms-or-bacteria-to-the-great-black-holes-and-dog-eat-dog-and-'Last-Suppers'-where-we-are-what-we-eat-or-consume-and-each-lives-on-in-the-other…∞ Serpentfoot"
(If she has any family they're gonna go broke after she kicks, buying a headstone big enough to cut all that name into.)


A 15-year-old Georgia YDC inmate attacked two other teens behind bars, causing one to have permanent brain damage and another to attempt suicide.
After moving to adult prison, Reginald Patton also attacked a corrections officer.
The one prisoner has cost the state over $4 million in settlements with others he's harmed.


For today's links and any breaking news, follow the Underground on Facebook or Twitter.