2016
09.03
Commissioner Bebe says she vaguely intends to cut the county's tax rate by "almost a mil," in light of recent tax reappraisals that increased the county's property values (on paper) by $57 million.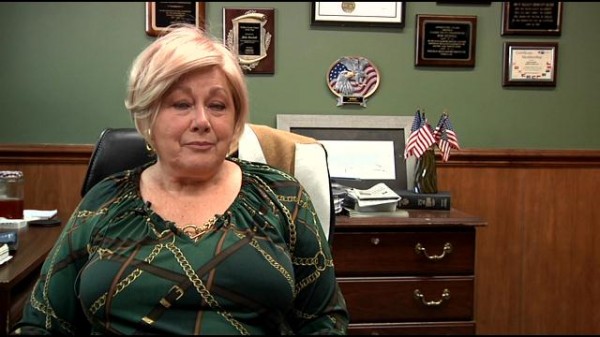 State law says if the county's tax digest – the value of all assessed properties – goes up, the county (or city or whatever else) has to either lower its tax milage rate (the "mil") so it doesn't make more money than the year before, or have the required tax increase meetings – even if the tax rate stays the same.
Heiskell hasn't said exactly what the new tax rate will be, but it's likely that she's just following the law here. Her assessors went out, said your house is worth more, then she lowers the multiplier that says how much of that value you have to pay.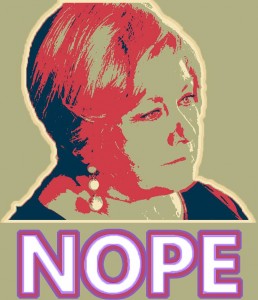 The tax rate will be no lower than last year, and last year was higher than the previous year, and that year higher than the year before – and some people whose properties were assessed much higher will still pay more taxes.
Heiskell raised taxes the last two years more than she's cutting them this year, and the county remains tens of millions in debt. She did the same thing right before the vote in 2012: raised taxes one year, then cut them a small amount the next year so she could brag about being fiscally responsible.
Bebe lowering taxes a small fraction this year after raising them a significant amount the last two in a row is like somebody stealing your car and being nice enough to bring the hubcaps back.
Don't be fooled by this old election year trick.


Erlanger Hospital has so far paid $4.1 million in lawyer's fees as part of the overlapping lawsuits with Hutcheson and Walker County.
Walker County's lawyer still insists he's only billed us $65,000 during the same time – but there's a big difference between "billed" and "will bill later."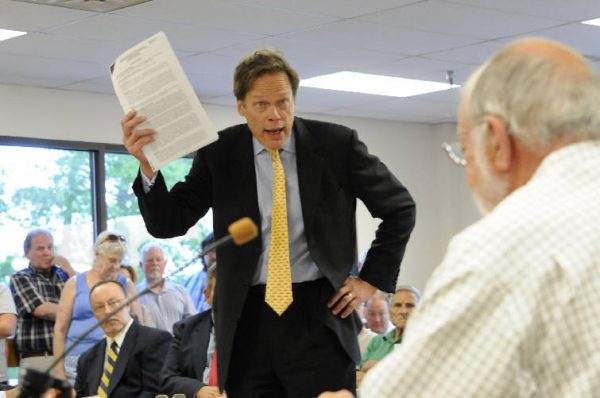 Lawyer Stuart James, who's being paid with county tax dollars, has also begun taking shots at Commissioner Heiskell's election opponents, Whitfield and Lamb, for saying what he's being paid is a waste.
Give the man credit for one thing, he knows who's buttering his bread.


Another date promise for cleanup of the old Barwick mill that burned ten months ago.
The mess has been set for cleanup next month for the last eight months.
WQCH Radio, 08/29/16:

"THE OWNER OF THE FORMER BARWICK MILLS PLANT HAS SIGNED THE EPA CONSENT ORDER FOR CLEANUP, FOLLOWING LAST YEAR'S BIG FIRE.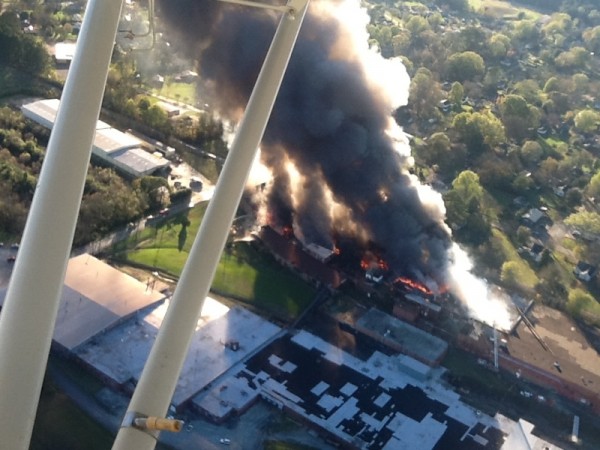 "DRENNON CRUTCHFIELD SIGNED THE ORDER THIS WEEK, ACCORDING TO PROJECT MANAGER DAVID ANDREWS OF THE ENVIRONMENTAL PROTECTION AGENCY. ANDREWS SAID THERE IS NOW AN APPROXIMATE 3-WEEK PERIOD FOR REVIEW OF THE PLAN, TO BE FOLLOWED BY AN ACTUAL START OF ACTIVITY ON THE SITE IN SEPTEMBER.
"WATER RUNOFF FROM THE FIRE FIGHTING EFFORTS WILL BE REMOVED FROM THE SITE IN LAFAYETTE, AND ALSO FROM STORAGE AT THE FORMER ARCHER PLANT IN KENSINGTON, AND TRANSPORTED FOR TREATMENT IN THE ATLANTA AREA. THAT WILL BE FOLLOWED BY ASBESTOS ABATEMENT AND FINAL DEMOLITION OF THE BURNED PORTION OF THE MILL.
"THE OWNER WILL PAY FOR THE CLEANUP, SO IT WILL NOT BE AT 'TAXPAYER EXPENSE'. ANDREWS ALSO NOTED THAT IF THERE HAD BEEN AN IMMINENT THREAT TO THE PUBLIC, THE CLEANUP PROCESS WOULD HAVE BEEN EXPEDITED. THE FIRE DESTROYED ABOUT A QUARTER OF THE MILL COMPLEX IN NOVEMBER OF 2015."
It needs to be gone, even if nothing is done with the property. However, the part of the mill that didn't burn down will remain, so don't expect a park or something to go in.


The Drug Task Force has seized meth, pills, and marijuana valued at $70,000+ in a raid that began a week ago Thursday in LaFayette and spread into Trion, Rossville, and Chattanooga.
In jail so far are Kenneth Lee Scholtz, Paul Dewayne Warren, and Kenneth Loren Scholtz of Trion; Courtney Dawn Schrimpsher of LaFayette; and others from Catoosa and Hamilton County.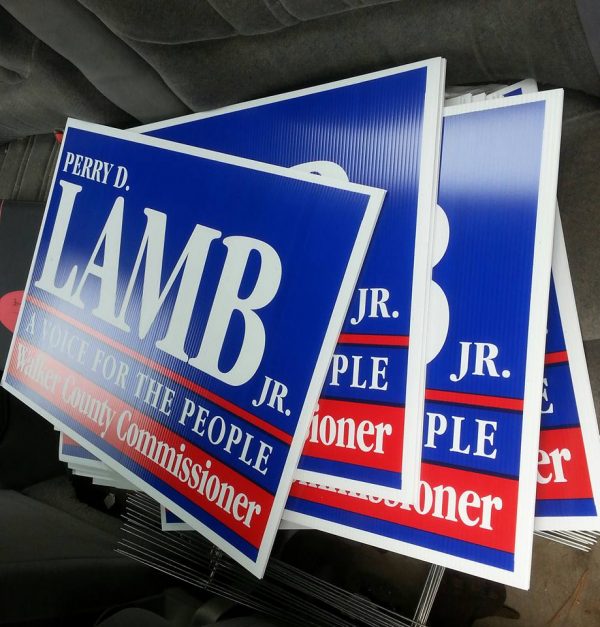 Volunteers for the Lamb campaign are getting signs up around the county, large and small.
If you'd like a small sign or two for your own yard, let us know and we'll pass the word along to the right people.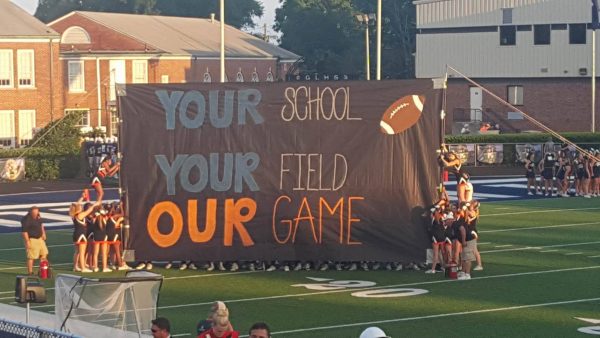 Last night LaFayette faced the Gordon Lee Trojans on the road in Chickamauga.
The game was tied 14-14 at the half, and LaFayette managed to keep the game close, 21-20, into the middle of the 4th quarter.
Unfortunately for the Ramblers, the final score was 35-20 in favor of GLHS.
LaFayette falls to 1-2 for the year. Gordon Lee's win puts them at 2-0. Next week the Ramblers will face Gordon Central at home.





Catoosa County has decided to continue funding Jeff Mullis' NWGAJDA at the current rate, $97,000 a year. They did not (so far) agree to giving Mullis a requested budget increase.
The best way to develop an economy is keep taxes reasonably low, or at least avoid raising them on a regular basis. That makes things better (and a community more attractive) for businesses and individuals alike.
Catoosa – and Walker, and Dade, and Chattooga – charge businesses and residents higher property taxes in order to fund county development agencies and NWGAJDA, which have high administrative costs to basically give selective tax breaks out to a handful of large companies.
Companies getting tax breaks isn't the complaint so much as spending hundreds of thousands in tax dollars every year for a quasi-governmental agency to determine who those tax breaks go to.
…for very, very little return in actual jobs developed.
Keeping that wasted funding in place, along with raises for county employees and higher costs for courts and fire fighting, mean higher taxes for Catoosa residents this fall.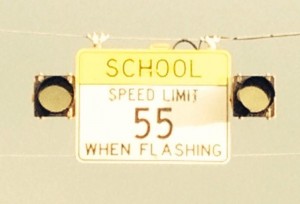 Saddle Ridge parents have set up an online petition to GDOT demanding a traffic light in front of Saddle Ridge School before somebody's killed pulling out into the highway and its legendary 55 MPH "school zone."
A traffic light could flash yellow during times of the day when school isn't in session or traffic isn't high to limit traffic disruption on 27.
An alternative would be for the county and school system to open up access to Arnold Road in the back and upgrade that roadway to handle more traffic, but that would require county money, which is needed to open satellite sheriff offices and set up a county fair.
(The school system intends to build a high school at Saddle Ridge within the next ten years or so. If you think the traffic there is bad now just wait.)


Hospital painkillers lead to an inebriated high-speed chase through a LaFayette subdivision. Behind the wheel was frequent-flier drug suspect Haley Simpson.
WQCH Radio, 09/01/16:

"LAFAYETTE POLICE MADE AN ARREST FOLLOWING A VEHICLE CHASE THROUGH DOGWOOD CIRCLE SUBDIVISION, EARLY MONDAY MORNING.
"WHEN THE BLUE LIGHTS WENT ON, THE DRIVER OF A TOYOTA CAMRY 'HIT THE GAS' AND TURNED OFF NORTH MAIN ONTO AZALEA DRIVE, TRAVELING 45 TO 50 MILES PER HOUR.
"THE CAR SPUN OUT AND HIT THREE TREES BEFORE COMING TO A STOP IN THE YARD AT 107 AZALEA. THE DRIVER AND PASSENGER HAD MINOR INJURIES, AND THE DRIVER – 22 YEAR OLD HALEY MAE SIMPSON OF LAFAYETTE – WAS TAKEN TO CORNERSTONE MEDICAL.
"IT WAS LEARNED THAT SIMPSON HAD BEEN AT THE CORNERSTONE EMERGENCY ROOM EARLIER IN THE EVENING, AND WAS GIVEN SEVERAL NARCOTICS THERE. THE ARRESTING OFFICER SAID SHE APPEARED TO BE UNDER THE INFLUENCE AT THE SCENE OF THE WRECK.
"SIMPSON WAS WANTED BY WALKER COUNTY ON AN OUTSTANDING WARRANT, AND NEW CHARGES BY LAFAYETTE POLICE INCLUDED DUI, FLEEING A POLICE OFFICER, DRIVING WITHOUT A LICENSE, FAILURE TO MAINTAIN LANE, TOO FAST FOR CONDITIONS AND NO REGISTRATION ON THE VEHICLE."
Simpson has several past drug arrests, including one for meth in LaFayette back in the spring.
That said, what kind of painkiller policy does Cornerstone have? Known drug offender shows up at the ER in the middle of the night, gets pills, and then drives away?
Hopefully they're more careful than that.


Trion's city leaders are considering a curfew for minors.
The rules, if adopted, would ban unsupervised kids not heading to or from work, under 18, from public places and roads from 11P to 6A on school nights and midnight to 6A on weekends.
Is this a good idea for the town of Trion, and would you like to see the same adopted in LaFayette?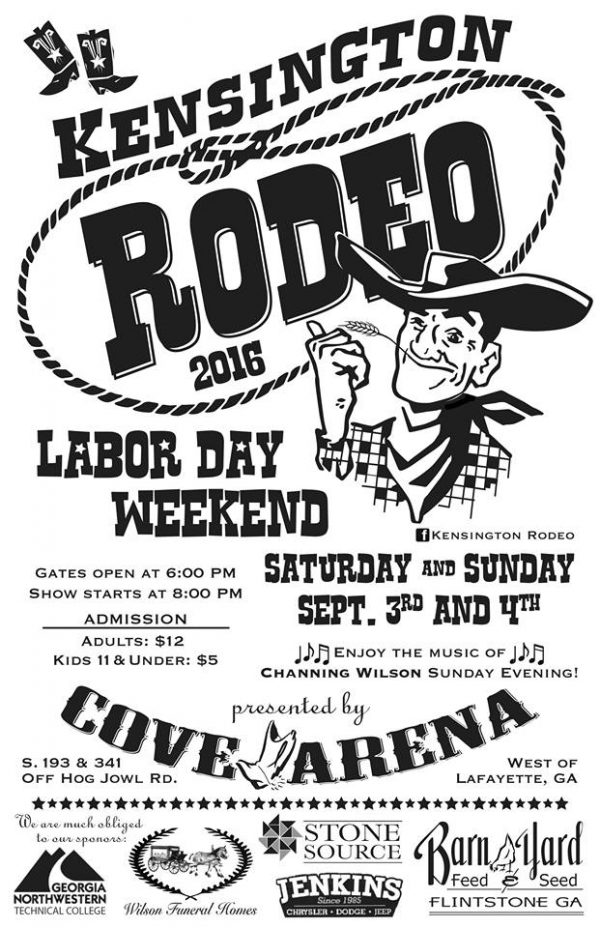 August has reached its conclusion – that means the Kensington Rodeo is this weekend.


Victor Hill, Sheriff of Clayton County, has pled guilty to accidentally shooting a female friend last year inside an empty house.
He says he was demonstrating self defense tactics to her when she was shot; she recovered from her injuries.
He paid a $1,000 fine and can continue as Sheriff, for now anyway.
The district attorney in Gwinnett County, where the shooting occurred, says Hill was not given preferential treatment in any way shape or form despite being a high-profile member of law enforcement.


Meth may be on the way out, but a new drug threat has spread across the country and into Georgia.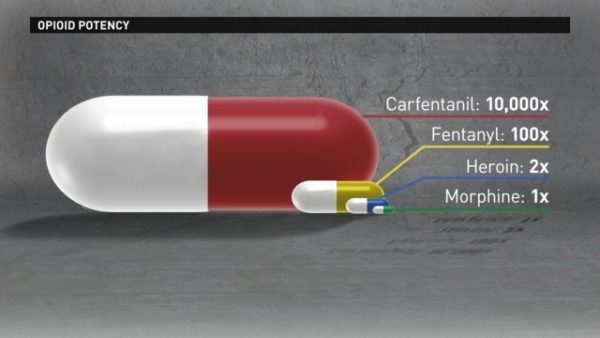 Carfentanil, a large animal tranquilizer, has been seized in several raids around the state. Drug dealers are mixing the drug, at least 100 times more powerful than morphine, into other drugs like heroin to boost the high.
So far at least one drug death in Ohio has been connected to the elephant sedative.
More on Carfentanil here and here.


Augusta, GA-based sperm bank Xytex may be in trouble after a man whose seed produced at least 36 children was found to have lied about his IQ and other personal details presented to potential parents.
James Aggeles, whose history claimed he was healthy and working on a PhD, is actually a convicted felon college dropout with at least three mental illness diagnoses.
So far ten families have sued the sperm bank for misrepresenting the genetic material they were sold.


For today's links and any breaking news, follow the Underground on Facebook or Twitter.