2016
05.15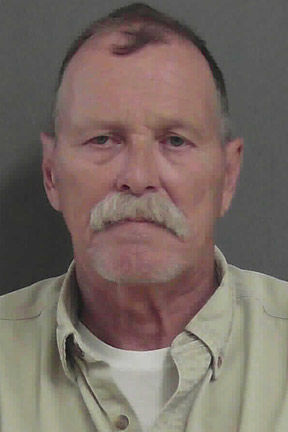 Deputy Wesley Holland has been fired from Walker County Sheriff's Office – and jailed – for having sex with an inmate he was transporting.
Per reports, 61-year-old Holland stopped in Gordon County on April 30 to enjoy physical relations with a female inmate being taken from Hutcheson to a medical facility down in Dunwoody. She told officers in Dunwoody about the incident, and the GBI was called.
Now Holland is unemployed and facing charges of violating his oath, sodomy, and sexual assault by an authority figure. He was arrested Thursday in Gordon County.
Times Free Press, 05/13/16:

"[Sheriff] Wilson said he thinks the sexual act was consensual, though he pointed that it is still illegal."
In this situation, there is no consent to give. Like a child, a prisoner cannot give consent to this. The law treats it very similarly to statutory rape.
Wilson also says he's "very disappointed" in Holland.
Disappointed that he did it, or that he got caught? 'cause Holland ain't the first, but he's the first one who went to jail…
Things Steve Wilson has been OK with officers doing:
Beating their wife (as long as they don't kill her).
Stealing Christmas money donated for children.
Taking a 15-year-old girl to Florida for sex.
Stealing evidence from the SO for personal use.
Having sex with a non-inmate in a patrol car in the Battlefield.
Holding a neighborhood hostage with a gun.
Making violent threats against bloggers.
Things Steve Wilson is NOT ok with officers doing:
Getting caught having sex with an inmate inside a patrol car in another county and getting charged down there with it.
What's the difference? The incident-reported-outside-of-Walker-County part. Good thing the victim told officers in Dunwoody instead of here, else nothing would have ever been done.



LaFayette PD says Monday night's stabbing of a man on Daughtery St is the first known gang incident in the city's recent history.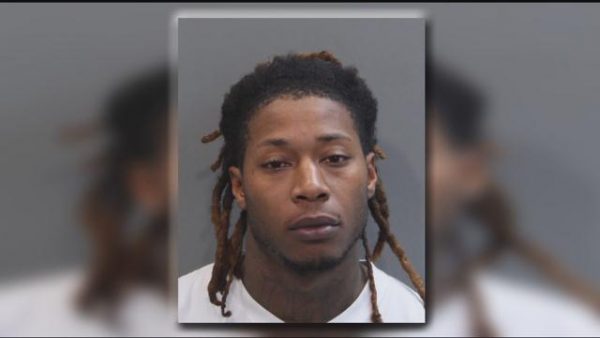 They tell reporters catching the alleged stabber, David Lee Townsend II, is a priority in order to stop gang activity from spreading – but with Chattanooga growing, it's only a matter of time before these incidents become more common.
Especially when the gang member already lives and hangs out here.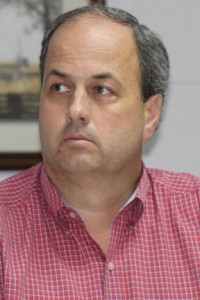 Shannon Whitfield, by all measures the leading candidate to become Walker County's next commissioner, says one of his main goals is to make county government transparent.
Which is ironic, considering how the man ignores legitimate voter questions and won't reveal details about how much money his family business makes selling fuel to the county and county vendors. He's also hesitated to reveal plans he says he's already made for the county, and won't name who he's already chosen to serve on two advisory boards he's announced he'll create.
He's also refused to take a clear position on sole commissioner government, saying it's no better or worse than a board.


Judge Jon Bolling "Bo" Wood, chief judge of the Lookout Mountain Judicial Circuit, has announced his retirement.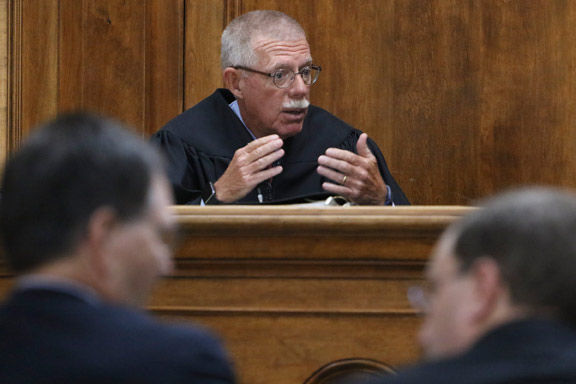 Wood has been a judge on the local superior court since 1985. His retirement will be effective in October.
Interested candidates to replace Wood will submit their names to a qualification committee, which then passes a list of potential new judges to the Governor. Governor Deal can pick from the list or go off on his own and choose whoever he wants to fill the slot. That replacement will fill the remainder of Wood's current term, through 2018, and then have to face reelection.


Another mom arrested for endangering a young child with her own irresponsible behavior.
WQCH Radio, 05/11/16:

"LAFAYETTE POLICE ARRESTED A LAFAYETTE WOMAN ON CHARGES OF DUI-DRUGS AND ENDANGERING A CHILD BY DRIVING UNDER THE INFLUENCE, SUNDAY.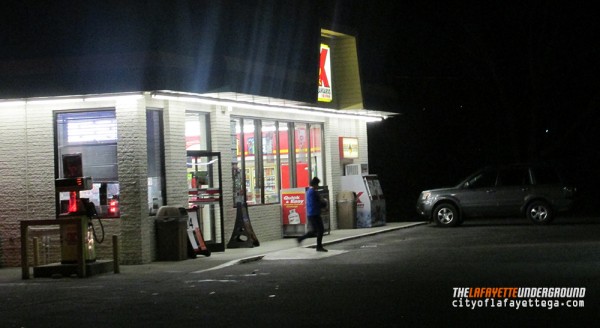 "A CONCERNED CITIZEN ALERTED POLICE TO THE WOMAN, WHOSE VEHICLE WAS PARKED AT THE GAS PUMPS AT THE KANGAROO ON WEST MAIN. POLICE OBSERVED THAT THE WOMAN EXITED THE STORE WITH A SMALL CHILD, AND SHE GOT IN TO DRIVE AWAY.
"POLICE ARRESTED 29 YEAR OLD JESSICA MARIE ROBINSON, AND LEARNED THAT THE CHILD WAS HER 5 YEAR OLD DAUGHTER. ROBINSON FAILED A FIELD SOBRIETY TEST, AND TOLD OFFICERS SHE HAD A PRESCRIPTION FOR METHADONE AND KLONIPIN. A PRESCRIPTION FOR HYDROCODONE WAS ALSO FOUND IN HER PURSE, AT THE JAIL. SHE AGREED TO A BLOOD TEST, AND DFCS WAS NOTIFIED BECAUSE A CHILD WAS POTENTIALLY ENDANGERED."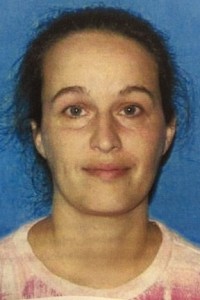 Catherine Joann Goins of Catoosa County, who killed another woman in 2014 to take her baby, has pled guilty to murder.
Per courtroom testimony, Goins pretended to be pregnant on several occasions and desired a baby to improve her relationship with a man.
She finally lured an unsuspecting friend with an infant to her home and shot the woman in the back of the head, then took her baby and fled. The 39-year-old initially claimed self-defense in the bizarre case, then caved and confessed to murder.
Goins took a plea to avoid death row. She's now looking at life in prison without possibility of parole.


LaFayette City Council took a small step towards the 20th century by lifting a longstanding bicycle ban at one of the city's recreation facilities.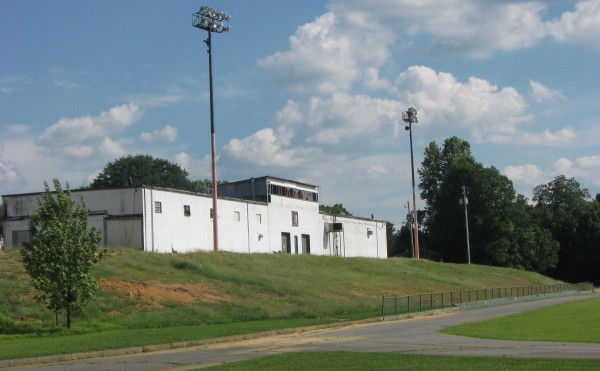 Kids are now allowed to ride bikes on the walking track at Ross Abney Complex, the old football field.
Bikes are still banned from the city's other walking trails and rec facilities, and a blanket ban on skates or skateboards anywhere inside city limits still stands.


A disabled veteran living in a Georgia group care home was allegedly relieved of nearly $70,000 by the people responsible for his care – and he might not be the only victim.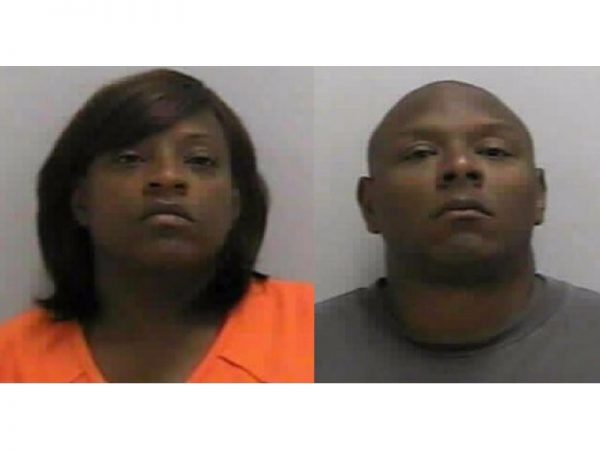 Per Cartersville police, Stacey and Leonardo Yarbrough took $68,000 from a client living in their facility last year. Their thefts were found when the home caught fire; now they face 133 charges of fraud.
At the time only the one victim was in their care, but those with knowledge of the case think there may have been others before him who were also taken advantage of, and they might have been from this part of the state.
During the time they were allegedly stealing from the one known victim, they were caring for three or four others. Only one person was left in the home when it burned, and investigators haven't been able to identify who else had been staying there and potentially being stolen from.
If you suspect someone in your family was victimized by this pair, drop LU a message we'll make sure the right people are made aware of it.


Early voting for the May 24 primary election continues in Walker County.
Saturday early voting was yesterday; early voting poll locations will be open again Monday and be open daily 8:30-4:30 until Friday.



Another local child in legal trouble – conflict with cops in two towns on the same day.
WQCH Radio, 05/10/16:

"A 15 YEAR OLD JUVENILE WAS TAKEN TO THE YOUTH DETENTION CENTER IN ROME, SUNDAY, AFTER BEING CHARGED WITH FAMILY VIOLENCE BY LAFAYETTE POLICE.
"A DOMESTIC CALL FROM PARK STREET WAS ANSWERED SUNDAY NIGHT WHERE AN ARGUMENT HAD ESCALATED. THE TEEN GIRL HAD BEEN IN TROUBLE WITH SUMMERVILLE POLICE EARLIER IN THE DAY, ACCORDING TO THE POLICE REPORT, AND HAD BEEN TRANSPORTED BACK TO LAFAYETTE TO THE CARE OF HER FAMILY. AT LEAST ONE FAMILY MEMBER WAS ASSAULTED BY THE GIRL AND OTHERS WERE THREATENED, BUT NO ONE REQUIRED TREATMENT.
"SHE WAS CHARGED WITH AGGRAVATED ASSAULT AND SIMPLE BATTERY UNDER THE FAMILY VIOLENCE ACT."
Maybe YDC will straighten her out, but don't bet on it.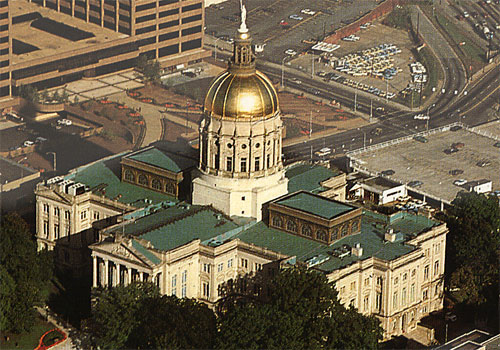 Security officers at the State Capitol have been warned to watch out for Tom Owens of Doraville, a man with several restraining orders filed against him and a past history of stalking.
Owens isn't allowed on Capitol property unless he has a security escort. Problem is, he's also a candidate to join the General Assembly – which meets in the Capitol.
His election opponent, incumbent Tom Taylor, was recently arrested for DUI with children in his car.
(That's one election that might actually be won by Mickey Mouse write-in votes.)


To protect unwanted babies from being abandoned in dangerous places, Georgia has a Safe Haven Law permitting them to be handed over to any hospital within seven days of birth, no questions asked.
Some states permit parents to hand over babies to public officials like cops or fire fighters. Indiana takes that one step further with a law allowing moms to leave their babies in public incubators so they can do it without being seen.
Abandoning a baby is a serious thing, but providing a safe way to do it beats the alternative for someone desperate.


For today's links and any breaking news, follow the Underground on Facebook or Twitter.