2016
05.24

Today is election day. Polls are open from 7 AM to 7 PM.
Everything is on the Republican ballot, so you'll want to ask for that one no matter where your alliances lay. The contested races are Commissioner, Georgia Senate, and School Board Post 5. A question about allowing a vote in the future for sole commissioner is also on the ballot.
On election day you have to vote in your own precinct – find out where that is here.
(Check this page after 8 PM for updates and election results.)
UPDATE 1:
Voter turnout today before lunch time was on the light side. About 6% of active registered voters cast their ballots early or absentee.
UPDATE 2:
Tonight's election results:
Commissioner: Whitfield 4,456 (75.16%), Peardon 1,473
School Board 5: Hunter 2,800 (58.68%), Eady 1,972
Senate District 53: Mullis 9,580 (67%), Thomas 4,811
Sole Commissioner Question (R): YES 4,503 (75.26%), NO 1,480
Sole Commissioner Question (D): YES 355 (80.14%), NO 88
Four thousand, eight hundred and fifty eight Walker County voters have spoken up and said they want to vote on the matter of Sole Commissioner, in a way that counts.
Hopefully that's enough "grassroots support" for Senator Mullis to get off his backside and do something, soon.






Signs of change have popped up all over Walker in the last few weeks.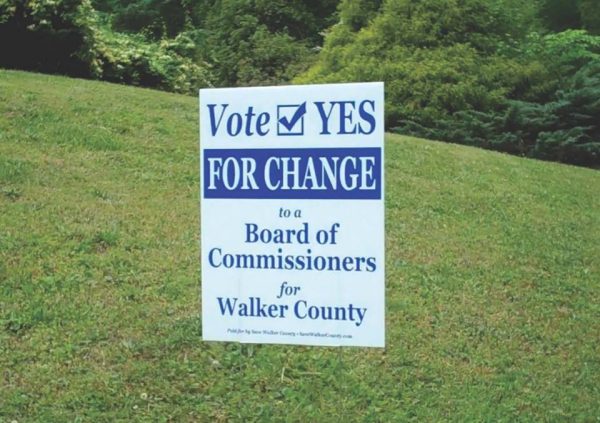 Go today and vote YES on the ballot measure to put Sole Commissioner on a future ballot. Walker County is one of only eight counties in the country that has retained the antiquated sole commissioner form of government. We'll never move ahead until the county government is run with accountability and transparency – and that'll never happen without more than one person in charge.
(If the measure doesn't pass, forget ever having another shot at it in your lifetime. It's taken a generation to get THIS far.)


Unfortunately the Sole Commissioner issue on the ballot is a non-binding question, which means it can easily be ignored or put off by the county's legislative delegation, consisting of Steve Tarvin, John Deffenbaugh, and Jeff Mullis.
Even approved by voters today, which seems likely, the question won't change anything unless Tarvin submits legislation to let us vote on it AGAIN in a way that legally matters. His proposal would have to be approved by Deffenbaugh and Mullis to become official.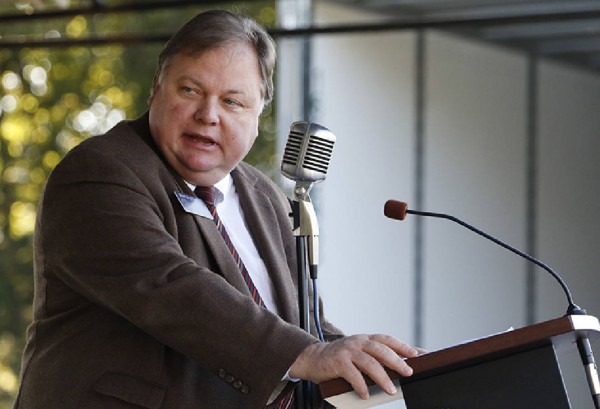 What's Jeff Mullis say about the measure if it's approved?
WQCH Radio, 05/21/16:

"BOTH THE REPUBLICAN AND DEMOCRATIC BALLOTS IN NEXT TUESDAY'S PRIMARIES WILL HAVE A 'YES OR NO' STRAW-POLL QUESTION ON WHETHER THE VOTER FAVORS A CHANGE TO A MULTI-MEMBER BOARD OF COMMISSIONERS, IN PLACE OF WALKER COUNTY'S SOLE COMMISSIONER FORM OF GOVERNMENT.
"WQCH NEWS ASKED STATE SENATOR JEFF MULLIS HOW HE WOULD REACT, IF TUESDAY'S VOTE FAVORS A MULTI-COMMISSIONER GOVERNMENT HERE.
"MULLIS SAID FIRST, HE AND REPRESENTATIVES JOHN DEFFENBAUGH AND STEVE TARVIN WOULD HAVE TO MEET AND COME TO A CONSENSUS ON THE ACTION TO TAKE.
"MULLIS SAID THAT COULD RESULT IN:
* NO ACTION…
* IN A CALL FOR AN OFFICIAL PETITION DRIVE…
* OR IN A SPECIAL VOTE ON THE ISSUE. IF THE THREE AGREE ON A VOTE, MULLIS SAID THAT WOULD NOT HAPPEN BEFORE THE NEXT GENERAL ELECTION IN 2018.
"MULLIS SAID REPRESENTATIVES TARVIN AND DEFFENBAUGH MIGHT HAVE OTHER IDEAS, AS WELL.
"'IN ORDER FOR ME TO ACT ON THE STRAW POLL, I WOULD WANT TO SEE AN OVERWHELMING, GRASS-ROOTS DEMAND, WHICH I HAVEN'T SEEN YET', MULLIS SAID. 'NO ONE HAS COME TO MY OFFICE AND ASKED ME TO SUPPORT A MULTI-COMMISSIONER GOVERNMENT FOR WALKER COUNTY,' HE CONCLUDED."
In other words, Tuesday doesn't mean anything to him. Just like a petition signed by 2,045 taxpayers meant nothing to him, and the calls made to his home afterwards meant nothing to him.
Why does anybody have confidence in this fat fool doing what the voters want?
The first thing the next commissioner should do when they take office on January 1 is call Mullis, and Tarvin, and Deffenbaugh, and tell them to make this happen. Put it on a special ballot in 2017 and get us a slate of commissioners on a ballot in 2018. And hold them accountable if they don't do it.
Voters can make THAT happen by passing the initiative in an overwhelming way, 70%+ of the vote, and by choosing a commissioner candidate who supports changing to a board – Mike Peardon.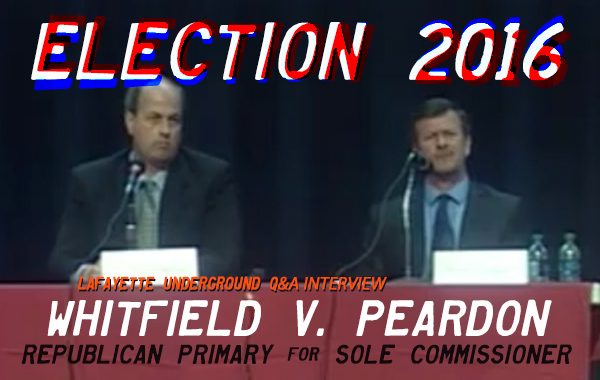 Where DO Commissioner candidates Mike Peardon and Shannon Whitfield stand on matters of transparency, sole commissioner government, and how to fix the county's debt?
Before you vote, get informed with the candidate Q&A.


Also before you vote, find out where school board candidates Casey Eady and Phyllis Hunter stand on local school issues that matter.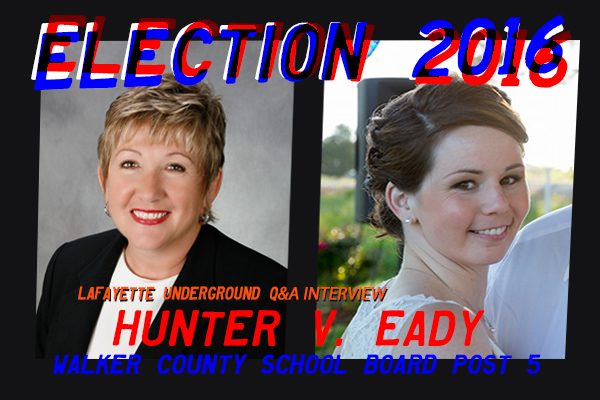 How do they feel about Standards Based Grading, federal control over local schools, special education, libraries, Superintendent Raines, and the future of old LHS?
Get the answers (sort of) in this pre-election Q&A for school board.


LU also sent Q&A questions to both candidates for Senate District 53, Lanny Thomas and Jeff Mullis. Neither one responded to the messages. (Thomas says he isn't using the e-mail it was sent to anymore. Mullis has no excuse.)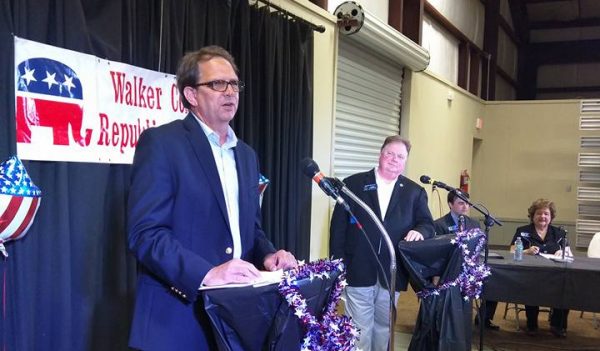 A similar interview with AllOnGeorgia Chattooga County DID get answers – but only from Thomas.
All you really need to know about Jeff Mullis before voting is the way he's handled the petition about sole commissioner and his comments shared above about the vote on that topic not meaning anything. A longstanding politician who ignores his constituents does not deserve their votes, regardless of the opponent.

For today's links and any breaking news, follow the Underground on Facebook or Twitter.