2016
04.06
Three more arrests at LaFayette Ca-Booze park:
WQCH Radio, 03/26/16:

"LAFAYETTE POLICE ARRESTED THREE PEOPLE AND SENT ANOTHER TO THE HOSPITAL, FOLLOWING A DRINKING BINGE AT THE DEPOT PARK OFF WEST PATTON STREET.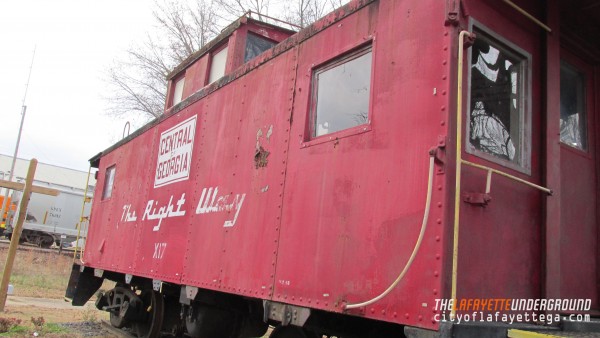 "THREE MALES WERE HELPING A FEMALE GET UP OFF THE GROUND WHEN THEY WERE SPOTTED BY POLICE. THE 48 YEAR OLD WOMAN WAS BLEEDING FROM THE NOSE – AND WAS TAKEN TO HUTCHESON TO BE CHECKED.
"ALL THREE MEN WERE CHARGED WITH DISORDERLY CONDUCT, INCLUDING 39 YEAR OLD JAMES RICHARD SILVERS OF CHICKAMAUGA, 62 YEAR OLD WOODY CLARENCE SHELTON AND 57 YEAR OLD RICHARD JACKSON, BOTH OF LAFAYETTE. JACKSON WAS ALSO CHARGED WITH MARIJUANA POSSESSION.
"POLICE MADE THE MEN PICK UP AND DISPOSE OF BOTTLES AND CANS OF ALCOHOL, BEFORE BEING TRANSPORTED TO JAIL."
LU has mentioned past alcohol arrests at the Depot Park (which serves as an unofficial homeless shelter more often than not) here and here. Mr. Silvers was arrested a little over a year ago for domestic violence in a Housing Authority apartment not too far away.


As the high-profile 2016 elections continue, the overseer of Walker County's elections has stepped away from the job.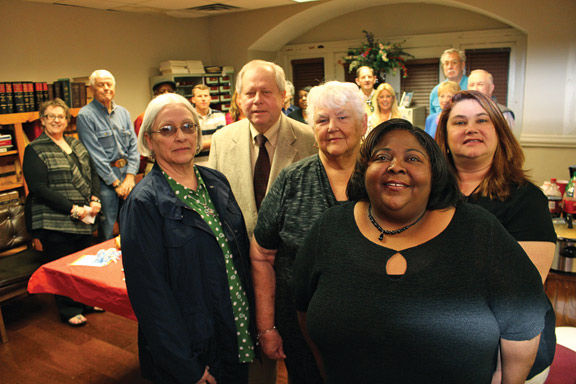 Walker County Elections Supervisor Barbara Berry [front] has retired, ending 36 years in public service.
For now her position is being held by interim supervisor Danielle Montgomery.


LPD seeks woman suspected of a hit-and-run type accident at Walmart – nearly a month ago.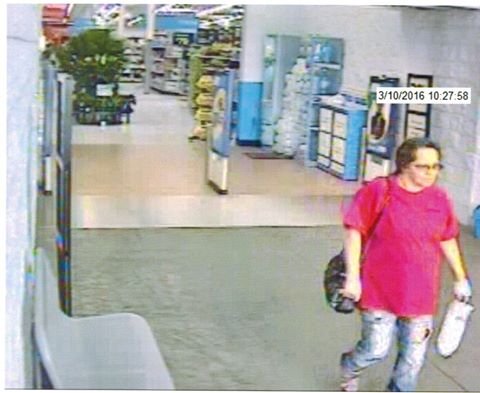 "LaFayette Police Department is seeking assistance in identifying the female pictured below. She was involved in an accident at Walmart in LaFayette and failed to notify the owner or authorities. If you have any information, please contact Sgt. Wesley Steele at (706) 639-1540."

Latest update on the saga of Pear Pine Trailer Park.
WQCH Radio, 03/28/16:

"THE FORMER PEAR-PINE TRAILER PARK IS BEING CLEARED AND THE PROPERTY WILL BE SOLD FOR A NEW USE: THAT'S THE WORD FROM LAFAYETTE CITY MANAGER DAVID HAMILTON. PEAR PINE IS LOCATED JUST OFF HIGHWAY 27 IN NORTH LAFAYETTE, AT JESSIE DRIVE.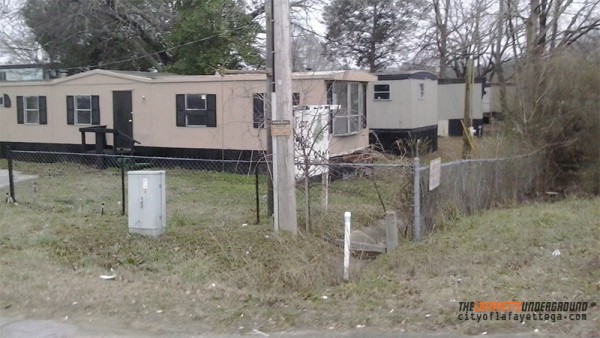 "HE SAID THE MORTGAGE HOLDER, A CREDIT UNION, IS IN THE PROCESS OF FORECLOSING ON THE TRAILER PARK OWNER. HIS FAILURE TO PAY CITY OF LAFAYETTE WATER BILLS GOT SERVICE TO THE PARK CUT-OFF, RESULTING IN CONDEMNATION PROCEEDINGS. TENANTS WERE THEN FORCED TO LEAVE THEIR RENTED TRAILERS DUE TO SUB-STANDARD LIVING CONDITIONS IN THE PARK. THE CITY HAS NEVER RECOVERED THE PAST-DUE WATER BILL, WHICH WAS OVER 10-THOUSAND DOLLARS, HAMILTON SAID.
"HAMILTON BELIEVES THE PROPERTY WILL BE SOLD BY THE LENDER. IT'S CURRENTLY ZONED RESIDENTIAL, BUT IT CANNOT BE USED AGAIN AS A TRAILER PARK. IT IS ELIGIBLE FOR A RE-ZONE TO BUSINESS USE, IF THE FUTURE BUYER WANTS TO APPLY.
"HAMILTON SAID THE CREDIT UNION HAS HIRED A CONTRACTOR WHO IS HAULING AWAY SOME TRAILERS FOR DEMOLITION AT A SITE IN ALABAMA. TRAILERS TOO FRAGILE TO HAUL ARE BEING DEMOLISHED ON-SITE."
Looks like ghetto trailer park will soon be history.
That's a prime location for a restaurant or retailer – maybe we'll get another Dollar General, Mexican restaurant, or title loan outfit. What would you like to see built on the property?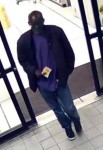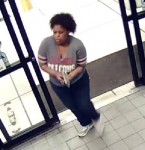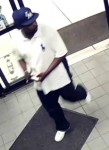 LPD is looking for ANOTHER set of suspects, this time for an unspecified incident at Food City.
"LaFayette Police Department is seeking assistance in identifying the subjects pictured below. These subjects were involved in an incident at the Food City in LaFayette. They were seen in a white minivan, possibly a Dodge Caravan. Anyone with information should contact Sgt. Jones at (706) 639-1540."

Littering leads to drug arrest.
Jackie Jerome Foster went to jail for meth in mid-March after he and a friend (who wasn't charged) were seen throwing beer cans into a ditch on Colerain St.
Plus: Local arrests, March 28-April 3.



152 eighth graders at LMS are taking classes for high school credit, giving them a leg up when they "graduate" to LHS.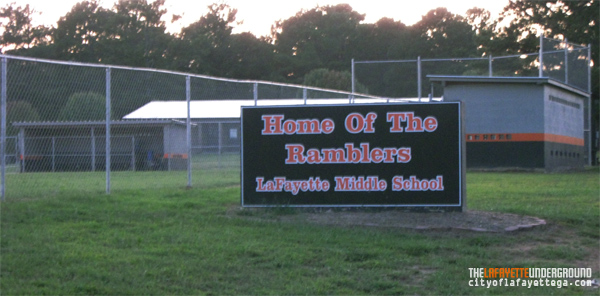 Moving ahead in high school will also make them eligible for dual-enrollment college/high school classes at a younger age. (Saddle Ridge Middle will begin offering the same opportunity next fall.)
The report says 152 kids are earning 104 class credits, which works out to less than one credit per class. Not sure if the classes are actually less than one credit each (which doesn't seem to be the case) or if it's a mistake in the article linked.


Georgia's Republican Party has decided to re-open candidate qualification for the State House District 3 race. (District 3 covers half of Catoosa County and a sliver of Whitfield.)
The seat's current occupant announced he was quitting after qualification ended, giving a default win to the only other person who registered to run. Now the race will be wide open, as it should be.


Kevin Lee Hutchens of LaFayette has been indicted for allegedly molesting a child in Chattooga County a year ago.


Sunday night's big episode of The Walking Dead did include a local horse.
One of Tommie Turvey's famous equines played a prominent role in the episode, which was teased and included in promo images since February. (LU mentioned it two months ago.)
Here's a clip shared by Tommie & Chantal Turvey before the show aired that reveals a bit of the animal and the episode.
No spoilers, but this is the first horse on The Walking Dead that could potentially appear in a second episode. (In other words: he wasn't eaten on the show. Yet.)
Turvey, who's trained and provided nearly every horse seen on the Georgia-filmed program, lives in Chattooga County, off East Armuchee Road. Turvey and his horses are also involved in WGN's "Underground" (no relation) which also looks pretty good.


This week the US Forestry Service is conducting controlled burns in Chattahoochee National Forest around the John's Mountain area.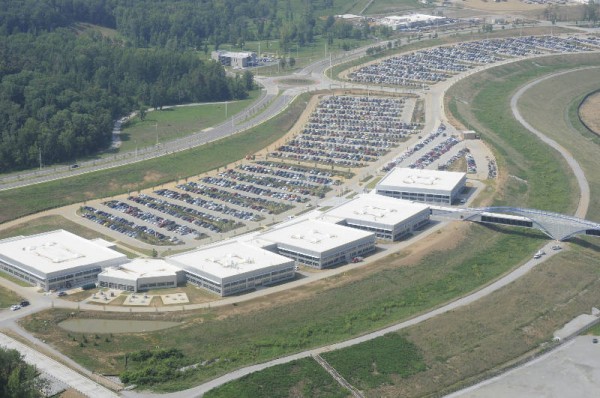 Summer camp for the kids?
How about Volkswagen robotics/engineering camp?


Georgia's Attorney General, federal investigators, and agencies from other states have settled claims against two fake cancer charities owned by the same people: Cancer Fund of America Inc. and Cancer Support Services Inc.
The entities are legally dissolved and their assets will be used to pay fines for fraud; the owner will be banned from running charities in the future – but will not apparently be going to jail.
Sounds like he's actually getting off pretty light, considering how much was stolen from well-intentioned people trying to support cancer services. (No word on any of the fine/fee money going to legitimate cancer charities or just to government coffers.)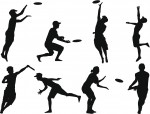 New sports option from LaFayette recreation.
WQCH Radio, 03/26/16:

"THE LAFAYETTE RECREATION DEPARTMENT IS STARTING AN ULTIMATE FRISBEE LEAGUE ON APRIL 18th, AND SIGN-UPS ARE OPEN NOW THROUGH APRIL 8th.
"TEAMS NEED AT LEAST 7 PLAYERS. THE ROSTER AND $10 REGISTRATION FEE ARE DUE AT SIGN-UP. FORMS ARE AVAILABLE AT THE PARK RECREATION CENTER NOW.
"CALL 706 639 1590 FOR MORE INFORMATION ON ULTIMATE FRISBEE LEAGUE."

In 2010, Georgia was forced by the federal government to shut down its state mental hospitals due to reported patient abuses.
The state agreed to instead move mental patients into "community" facilities and "supported" housing instead of institutions. That was unrealistic; the state missed a major goal last summer, bringing about another legal challenge from the feds.
There was some outright abuse and neglect inside the state's mental hospitals. (Also some cases where patients caused harm to themselves – which sometimes happens with mentally unstable people no matter what is done.)
But fixing the state hospitals, which did a lot more good than bad, would have been more realistic a goal than transferring thousands of mentally fragile, often unstable, people – many of whom cannot and will never live on their own – back into the laps of small counties and cities all over the state.
(Anybody who thought Steve Wilson would be a better caretaker of these people than state mental hospitals should probably be in a mental hospital themselves.)


Windstream names Jarrod "J" Berkshire of Ringgold its "president of operations" for Georgia, essentially meaning he's in charge of Windstream across the Peach State.
Berkshire has worked for Windstream/Alltel for the last sixteen years.


45-plus years after it began, revelations of Boy Scout sex abuse rock a Northeast GA town and one of the state's most prominent churches.
The Scouts have changed in the years since, but has the church?


For today's links and any breaking news, follow the Underground on Facebook or Twitter.