2015
11.06
Hutcheson will cease to exist on December 4th.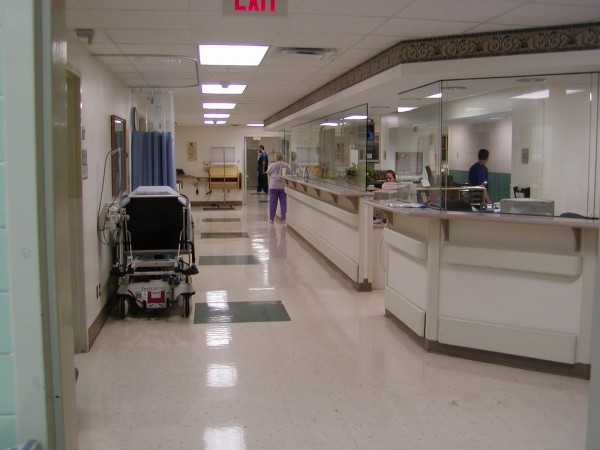 Per Hutcheson sources, CEO Farrell Hayes said Wednesday in a "town hall" meeting of employees that there had been NO court order to close the hospital – despite multiple accounts of one being issued. Hayes also claimed the hospital's leaders were in negotiations with a hospital operator out of California to buy the facility intact.
The next day, those same employees found out they won't have jobs for Christmas and Farrell Hayes stopped answering his phone.
One insider says Regions Bank blocked a sale proposal, probably because it won't bring in enough money to pay Region's share of Hutcheson debt.
Parkside Nursing Home will, by all accounts, still be sold and remain open with the same employees.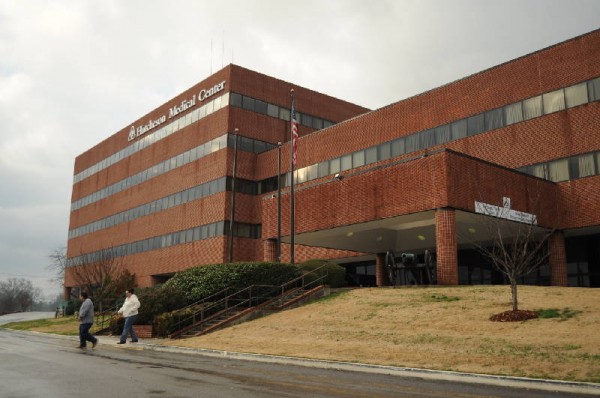 Walker County's fire chief Randy Camp says he's worried where ambulances will take patients after Hutcheson closes.
Simple. They'll go to the quality hospitals they end up at now, only without a pointless billable stop at Hutcheson on the way.




Walker County Schools ESPLOST tax was renewed by 73.3% of voters who bothered showing up at the polls Tuesday.
A total of 1,326 people cast a vote early and on election day – something like 1% of the county's total population.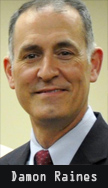 That didn't stop Walker School Superintendent Damon Raines from declaring it a decision by the "majority of taxpayers":
Catoosa Walker News Facebook, 11/03/15:

"'You always want a larger percentage and this shows a majority of taxpayers think we are doing a good job — being transparent with the money collected and how it is being spend,' Walker County schools superintendent Damon Raines said. 'The board and I are pleased that this passed and will fund necessary projects for the next five years.'"
Transparent in how money is collected and "spend" but not in actual votes on the tax. Almost nobody in Walker County even KNEW there was an election on November 3rd – outside of teachers anyway, who were notified by their respective schools.
The complacent local media didn't help by describing the county-wide election as a "municipal vote" which would be only for those living inside cities. Several cities were having municipal votes at the same time (not LaFayette) but the ESPLOST election was for ALL of Walker because it involves taxes ALL of Walker will pay.
Now, thanks to a tiny portion of the county's population, everyone who shops in Walker will pay a tax to primarily fund ballfields and gymnasiums until at least 2022.



Missing/runaway Catoosa 14-year-old Adriana Elmore was found safe and sound in a Gatlinburg shopping mall, less than 48 hours after slipping away from her Ringgold/Rocky Face home Sunday night.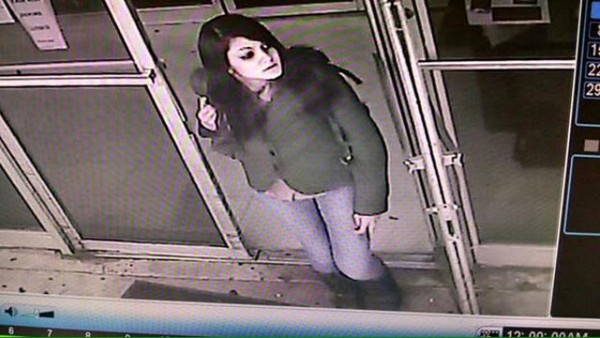 Authorities believe she hitchhiked from the Rocky Face area into Dalton, then to Cleveland TN and on to Gatlinburg where she was finally taken into custody and returned home.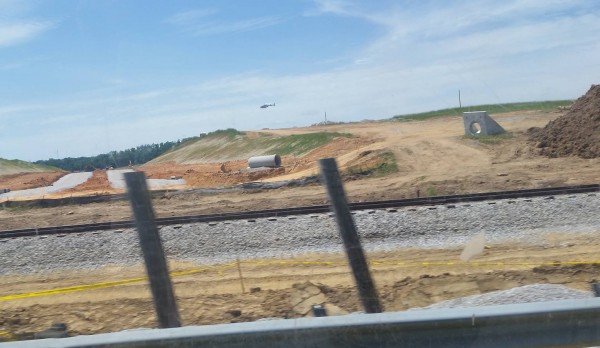 Over the last six months, Walker County Development Authority claimed the Audia plant being built in Noble would open in August, then in September, then November. This week Development Director Larry Brooks says it'll open in December. For reals this time! Sure.
WQCH Radio, 11/03/15:

"BROOKS SAID THAT THE AUDIA PLASTICS PLANT IS NEARING COMPLETION, AND THEY THEY HOPE TO BEGIN LIMITED MANUFACTURING OPERATIONS IN DECEMBER. TWO RAIL LINES INTO THE AUDIA PLANT ARE NOW COMPLETED, AND THE MAJOR PIECES OF MACHINERY THEY'LL USE HAVE ALSO BEEN INSTALLED, INSIDE THE PLANT."
(Does Larry send out the same statement every single month hoping some month what he says will be true?)
Audia's early employees, who are being paid to "volunteer" for various charities and government agencies while waiting on the plant to open, are discouraged and wondering if their real jobs will ever start.
The county has blown something like $20 million on the site, and the only jobs created are (so far) sorting clothes in a thrift store and cutting weeds for the rec department.
Somehow this is defined as "economic development."


Fairview home targeted in bizarre robbery.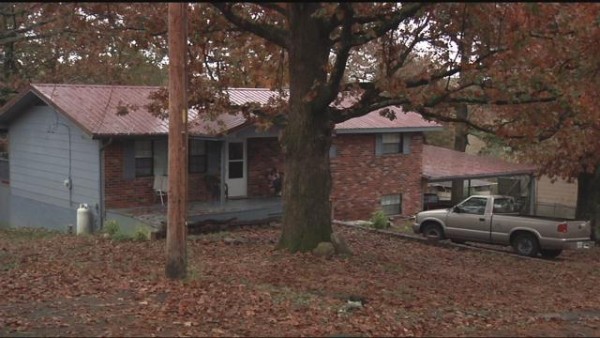 Homeowner says Walker County deputies initially didn't believe him because he was "too calm" about what happened.
If the Sheriff can show up at a shooting and declare it a suicide after five minutes of standing around, then it's certainly understandable that his deputies would be called to a potential robbery and decide it didn't happen based on the emotions of the homeowner.
LU doesn't know if the crime report is legitimate or not because it sounds weird, but it's wrong for anyone in law enforcement to dismiss a crime report immediately based off the emotions of people involved.
Law enforcement in Walker County.


Georgia has set the date to execute another death row inmate.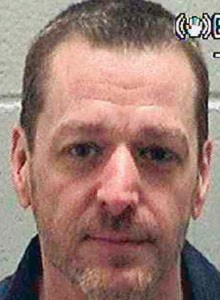 Marcus Ray Johnson, convicted of killing a woman in 1994, is scheduled to receive the ultimate (human) punishment on November 19th.
He was originally set to die in 2011 but was given more time for DNA testing.
"According to Johnson, the victim became angry because he did not want to 'snuggle' after sex and he punched her in the face, officials said."
See what happens when you won't give the poor girl a hug when you're done? One thing leads to another and now he's gonna get the needle.


Another day, another Walmart arrest.
WQCH Radio, 11/03/15:

"A CHATTANOOGA TEEN WAS ARRESTED ON SHOPLIFTING AND DRUG CHARGES IN LAFAYETTE, JUST BEFORE 5 PM ON HALLOWEEN.
"17 YEAR OLD VINCENT RANDALL CHILDERS REPORTEDLY RAN FROM EMPLOYEES AT THE LAFAYETTE WALMART, LEAVING HIS SHOES BEHIND. HE DISAPPEARED ON THE RAILROAD TRACKS BUT WAS PICKED UP LATER ALONG HIGHWAY 27.
"HE WAS IN POSSESSION OF A STOLEN WATCH FROM THE STORE, PLUS MARIJUANA. AN OXYCODONE PILL WAS ALSO LOCATED IN HIS CLOTHING AFTER A STRIP-SEARCH AT THE COUNTY JAIL."
Plus: Walker County arrests, October 26-November 1.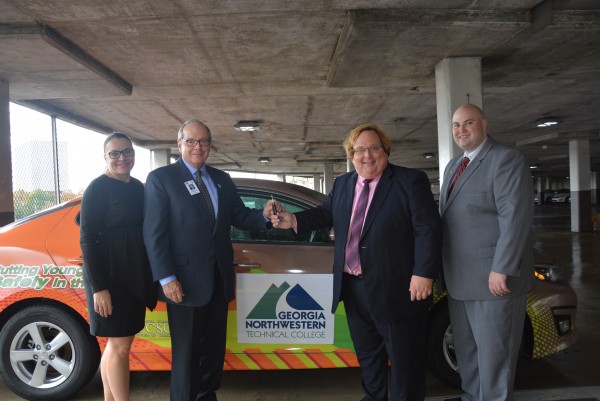 GNTC has received a $20,000 grant for the state to fund a drivers education program at the Rock Spring campus. Classes should begin early next year.
..only eighteen years after the state required drivers ed classes for teens under 17 but refused to fund them.
(Yes, that's Georgia Governor's Office of Highway Safety a**clown director Harris Blackwood in Rock Spring for grant award photo-op.)


New Primary Health Care community clinic at Gilbert is now open.
Doctor's office meant to serve lower-income residents will have its grand opening on November 12th.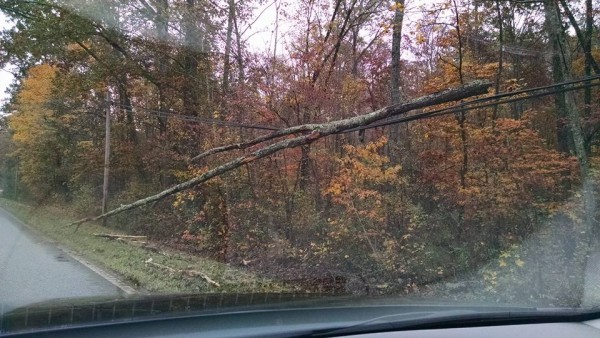 If your TV, phone, or Internet crap out, this is probably why.
(Roundpond Rd for at least the last week.)


Georgia plans to build a massive new judicial building in Atlanta to house the state Supreme Court and related offices.
Gov. Deal and his allies say the facility is needed to relieve overcrowding, but he's also positioning the project to butter up officials who don't like his plan to gain influence by adding more judges to Georgia's highest court.


For today's links and any breaking news, follow the Underground on Facebook or Twitter.