2015
10.03
Wednesday afternoon Commissioner Heiskell completed the process of raising county property taxes another 11%. Only four citizens showed up to speak, and their concerns were summarily dismissed.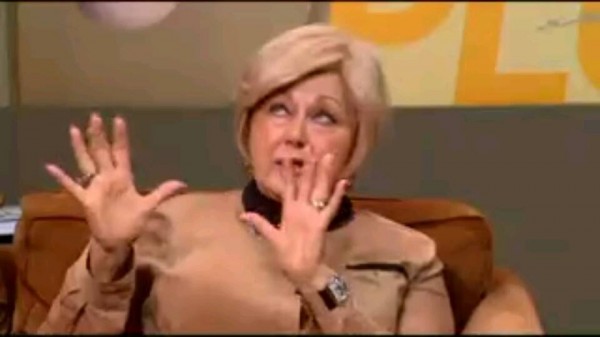 Despite advocating for a casino in public as recently as last month, Heiskell said it's only a "rumor" she'll build a casino at Mountain Cove Farms, claimed buying the Farm was a good deal, and clung to her BS story of the purchase not costing anything because it involved tax-funded waterlines being sold from one county entity to another.
"What cannot be overstated, she said, is that the county has lost $100 million in its digest — taxable properties — over the last decade. That in turn has meant each mill of taxes that once raised $1.5 million now generates $1 million in revenue, she said."
And about twenty million of that former property is no longer taxed because she bought it with tax dollars.
She's a broken record that citizens can't stop turning – especially when nobody shows up or speaks out.
None of the three tax and budget meetings were very well attended, which is sad – but understandable. People don't want to fool with it anymore because it's just subjecting themselves to abuse to accomplish nothing, since she does whatever she wants anyway.



As LU reported a week ago, Hutcheson laid off a good number of people during September. Sources said at least 20; the final verified number is 58. Those laid off are being paid for their time on the clock but get no severance, and looks like they lose any accrued benefits like vacation time.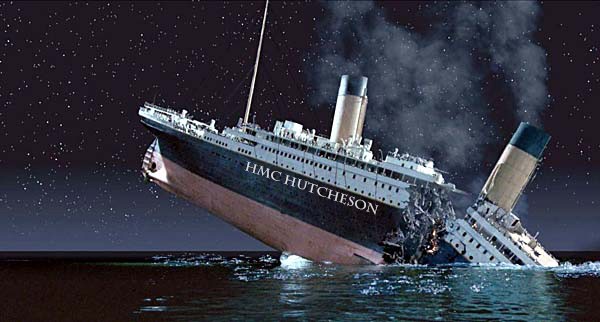 Layoffs were mostly in middle management. The upper management, CEO Hayes, administrators, and the multiple hospital boards that have driven the hospital off a cliff, retain their jobs, paychecks, and benefits.
(A report from the local paper says the hospital lost another $1 million in September, which is well in excess of the money it actually had on hand to pay for anything with, and they're creating ANOTHER committee to decide what bills are paid and which are ignored.)
Another rumor also verified: the hospital will no longer do emergency surgery. One more reason not to stop at HMC on your way to Chattanooga if you need serious medical care.
"As part of the cost-cutting measures the hospital is no longer performing emergency surgeries at the main campus — all surgical procedures are now being scheduled and done at Hutcheson on the Parkway. Also, all non-emergency labor and delivery services have been curtailed and the hospital's Women's Center has closed."
What good is a hospital that doesn't deliver babies or do surgeries? Go to the ER, get a bandaid, then go to a real hospital to get treatment? Hutcheson is just billing people for sending them on to Erlanger or Memorial.


Pear Pine may soon be no more.
WQCH Radio, 09/29/15:

"THE THIRTY-DAY NOTICE WAS UP ON MONDAY, AND THE CITY OF LAFAYETTE IS MOVING AHEAD WITH CONDEMNATION PROCEEDINGS AT PEAR PINES TRAILER PARK.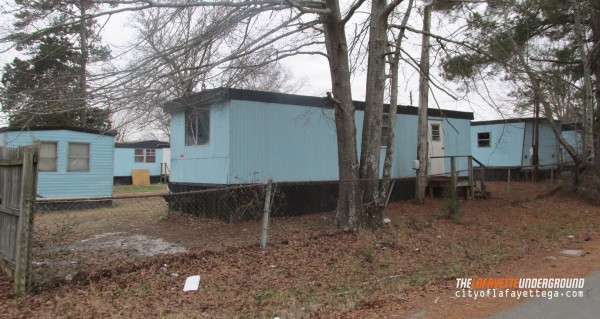 "CITY MANAGER DAVID HAMILTON SAID IT APPEARS THAT ONLY ONE TRAILER IN THE PARK IS STILL OCCUPIED, AND IT'S HOPED THEY WILL BE MOVED-OUT TUESDAY [last week]. THE PARK HAS BEEN WITHOUT WATER SERVICE FOR MORE THAN A MONTH DUE TO NON-PAYMENT OF THE BILL.
"HAMILTON SAID THE CITY HAS STILL HEARD NOTHING FROM THE PARK'S OWNER, BUT HAS BEEN COOPERATING WITH A LIENHOLDER ON THE PROPERTY.
"AFTER AN INSPECTION OF ABOUT TWENTY OF THE MOBILE HOMES OVER THE WEEKEND, HAMILTON SAID THERE IS 'NO DOUBT THAT PEAR PINES IS A HAZARD TO PUBLIC HEALTH' AND DEMOLITION OF THE PARK LOOKS PROBABLE."
The city manager says they haven't heard from the owner, but he HAS attempted to tell police, as recently as two weeks ago, that people living there are all squatters who need to be evicted, and they're all responsible for damaging his trailers.
In other words he's delusional or a liar. Good riddance to him AND his trash heap.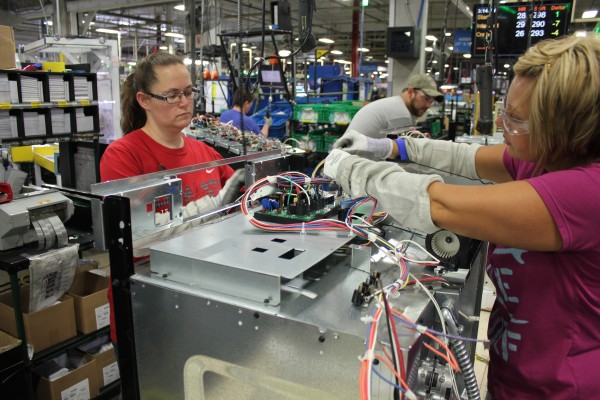 To get its proposed merger with GE Appliances past federal regulators, Electrolux may have to agree to sell assets to other companies so it doesn't take too much control of any particular market.
Other recent reports have said the biggest concern is over their dominance of oven production. That might result in Roper being kept open but sold to another company after the merger ends, to clear government hurdles.


Merger concerns aside, work continues.
Roper has added a third shift, saying they plan to bring in an extra 80-110 people to work it by the end of the year. Starting pay for working nights at the (for now) GE owned plant is $12.80 an hour.
A press release from GE states Roper has 1,750 employees. The most they EVER had, in LU's memory, was 1,800. This new 80-110 people for third shift will take them past that point.
Shaw in LaFayette is also now hiring. They're looking for heat set and dyeing operators.
Also a Bojangles manager tells LU they're still short of applicants for that store, which is supposed to open next month. If Shaw and Roper aren't for you, maybe Bojangles is. If you need work, you don't have an excuse.
These aren't glamorous easy jobs but you're not going to get paid for texting and picking your nose.



A three-vehicle wreck on the bypass at Warthen and Round Pond blocked traffic for hours Wednesday.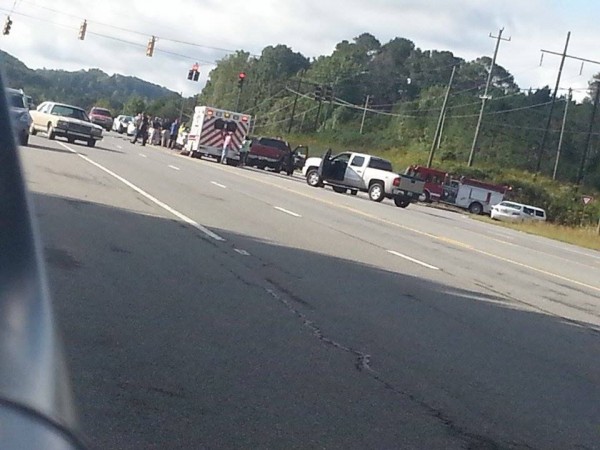 Per follow-up reports, four people were involved and two were hospitalized. One of the hospitalized victims was transported by LifeForce, which landed in the middle of the bypass. Names of those involved have not been released.



The guy who hasn't been maintaining county roads has a new job: not maintaining CITY roads.
WQCH Radio, 10/02/15:

"THE CITY OF LAFAYETTE HAS HIRED A NEW PUBLIC WORKS DIRECTOR: RODNEY PARKER STARTS IMMEDIATELY – AFTER LEAVING HIS FORMER EMPLOYER, WALKER COUNTY. PARKER SERVED THERE AS THE ROAD DEPARTMENT SUPERINTENDENT.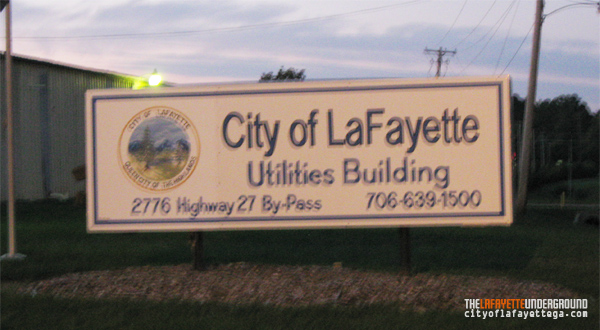 "CITY MANAGER DAVID HAMILTON SAID PARKER WAS HIS CHOICE OUT OF ABOUT FIFTEEN APPLICANTS FOR THE JOB. THE PUBLIC WORKS DEPARTMENT HANDLES A WIDE VARIETY OF JOBS IN THE CITY, FROM CEMETERY UPKEEP TO ROAD AND SIDEWALK REPAIR."
Parker replaces Jeremiah Nez, interim Public Works director. Nez replaced Mark White who… left in a hurry.
The job was posted in June. More than three months and the city only got fifteen applicants, guess they had to take what they could get.
This matches a rumor that Larry Brooks, who has no experience in doing anything like this, is the new county road barn manager.
He might as well be – the county doesn't do anything but mow and throw gravel in holes, and don't do either of those very much or very well. (Brooks is already the Development Director and runs Walker Transit, two other jobs he's not qualified to have.)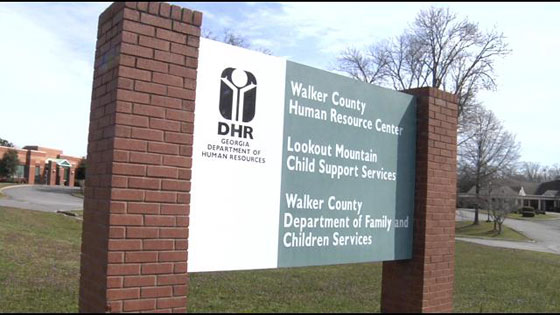 Walker and Catoosa DFCS offices seek more foster homes. The two counties only have 14 and 18 foster families, respectively, to house hundreds of kids whose families are struggling to care for them.
Most children taken into care in Walker now go to homes in other parts of the state for lack of appropriate places inside the county. Others, typically teens, are housed in central group homes waiting to reach the age they can live on their own.
Walker DFCS recently changed management and also changed some computer systems/processes. If you tried before and didn't get anywhere, try again: 706 375 0769.


This year's Ramblers football roster has 85 names on it, and almost a quarter of those names – 18 – are siblings. (Not all 18 are siblings with each other.. Nine sets of two brothers.)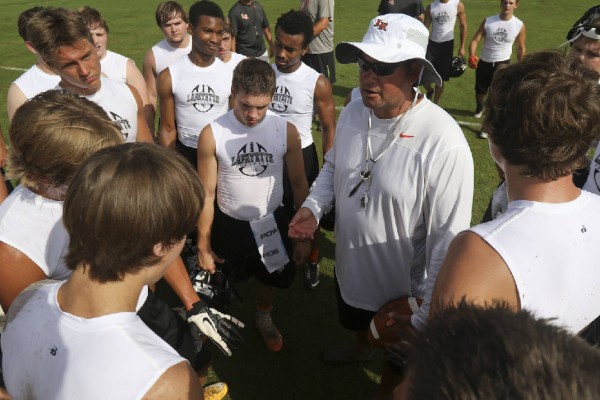 Coach Chad Fisher says that makes his job more challenging, and he can't tell most of the brothers apart. But it contributes to a "family atmosphere" on the team.
Now if only they could win a football game. Last night's final homecoming score against Southeast Whitfield: 35-0.
LHS falls to 1-4 for the year, 0-2 for regional games. Next game will be on THURSDAY against Heritage, also at home.




Jamel Hereford and Hershal Walker arrested last Sunday after Hereford allegedly loaded a lot of expensive merchandise into a Walmart cart and tried to take it out the doors without paying. When caught he hopped into a car with Walker and fled.
Walker was picked up in Rock Spring when the car was spotted, Hereford ran and was picked up a few hours later.
Walmart doesn't mess around anymore. Stop trying to steal from Walmart.
Also: Latest Walker arrests and jail bookings, September 17-23.



Sons of Confederate Veterans car tags with the Rebel Flag are available again, supposedly state wide.
The redesign that kept them from being sold for the last two months was minimal, removing a background image of the flag and adjusting colors on the SOCV logo flag, which is now smaller.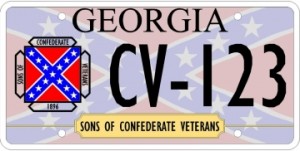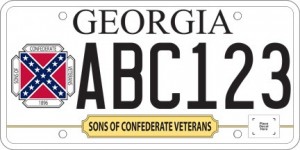 Hysteria over the flag continues:
Rockmart High School in Polk County went on lockdown a week ago Wednesday after a white student with a Rebel Flag emblem on his book bag was confronted by two black students. A scuffle was broken up and all three were suspended.
The "lockdown" resulted from a rumor that other students would bring flag symbols in support of the first student. The principal says his decisions have nothing to do with free speech, only controlling the situation.



Georgia Department of Education is proposing three new computer science courses for high school students that can replace traditional math, science, or language requirements for graduation.
The courses are Embedded Computing, Web Development, and Game Design. The course guidelines are posted for public input before being adopted.
This is really a great plan. A lot of smart kids have trouble in school due to problems with one or two specific subjects, which might not have a lot of bearing on their future careers.
Replacing Spanish or an advanced math class with Web design or embedded computing knocks down a barrier without dumbing down graduation requirements. It's still hard but a different kind of hard.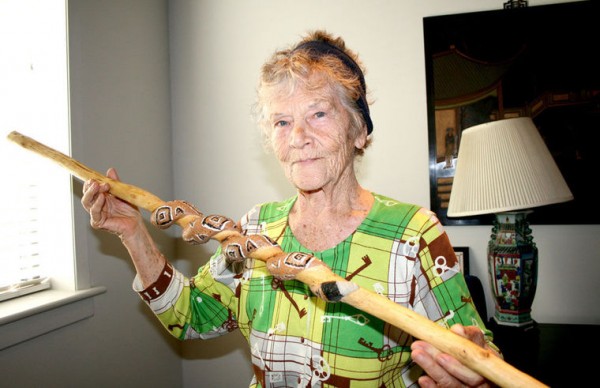 Rome's favorite octogenarian nutcase, Serpentfoot, has filed paperwork in Chattooga County petitioning to change her already bizarre name into a 97-word hyphenated mess.
The self-declared religious leader's earlier attempt to adopt a 71-word name name in Floyd was rejected when she couldn't remember the whole thing in court.


The last few moments of death row inmate Kelly Gissendaner's life.


North Georgia Roller Girls has moved from Dalton to LaFayette, and now calls Skate n Play their home. They've been hosting events to find fans and recruit new ladies interested in becoming roller derby stars.


Recent changes in Georgia's "transparency" laws have made state and local government much less transparent. Campaign finance reports, once required to be posted online, are now buried in local elections offices.
A coalition of government watchdog groups is pushing to change the law back to the way it was, but that's not likely to happen because lawmakers LIKE being able to hide who funds their campaigns.


BNKRPT WALKER t-shirt update: 31 total shirts ordered. Delivery date is tentatively set for the 18th.


This weekend Georgia has another sales tax holiday. This time it's not school supplies, it's energy-efficient and water-saving appliances and plumbing fixtures.
Exempt items include certain air conditioners, fans, washers, fridges, windows/doors, faucets, toilets, and shower heads certified as WaterSense or Energy Star compliant.
"Replacing a standard shower head with a WaterSense-labeled fixture can save thousands of gallons of water a year. Replacing an old toilet with a water-efficient model will save more than two gallons a flush."
First thing you gotta do with those showerheads is pull out the little rubber dealy that makes them low-flow, then they're actually usable. The toilets suck and you can't really get around it. Half as much water per flush but it takes three times as many flushes..
But maybe you can save money on a new washing machine or something if you needed one anyway. Tax break runs through Sunday.


For today's links and any breaking news, follow the Underground on Facebook or Twitter.