2015
08.30
Thursday afternoon Hutcheson employees were called into a meeting and told the hospital's Women's Center will be closing again next week.
Friday the hospital confirmed that closure is set for 7 PM Monday and added its Walk-In/Urgent Care/After Hours clinic in LaFayette will also close, on Tuesday. (Sources say a similar facility in Dade County will soon be operated by Memorial Hospital.)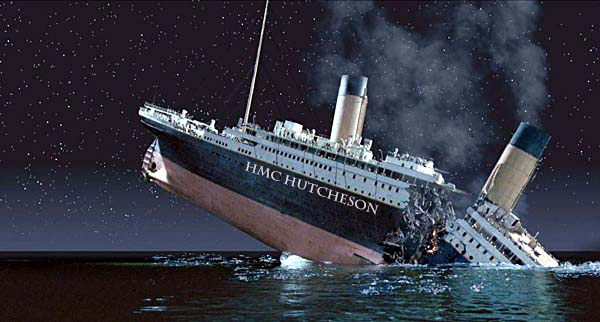 This is a last ditch, last-minute effort to convince a judge there's an actual plan to save Hutcheson, otherwise he'll remove their bankruptcy protection and let Erlanger foreclose on the property for its $60-plus million in debt.
(Changing directions continually, opening and closing the same unit multiple times in a handful of years, and making major decisions at the drop of a hat based on trying to appear competent. That's the Hutcheson plan, as it has been for years.)
Meanwhile, Erlanger could use Hutcheson to absorb some of its overflow: "With the census climbing at the Erlanger Health System, hospital officials are scrambling to find available hospital beds."
Hutcheson should have been sold to Erlanger to begin with, back when the Chattanooga hospital was offering to buy. Now years of damage have been done to Hutcheson's reputation, employees have left after being been mistreated and lied to, and the facility is worth less than what it owes. We'll get nothing from it now, and still have debt – but the faster the place changes hands, the faster we can get back on track.
Hopefully the judge will see reality and shut them down so that can begin promptly.



More setbacks in city plans to rehab South Chattanooga Street. Project will still be done (eventually?) but without help from state money, putting a squeeze on other lower-priority projects.
WQCH Radio, 08/25/15:

"THE CITY OF LAFAYETTE WAS NOT AWARDED A HALF-MILLION DOLLAR COMMUNITY DEVELOPMENT BLOCK GRANT: MONEY THEY INTENDED TO USE ON WATER LINE IMPROVEMENTS UNDERNEATH CHATTANOOGA STREET.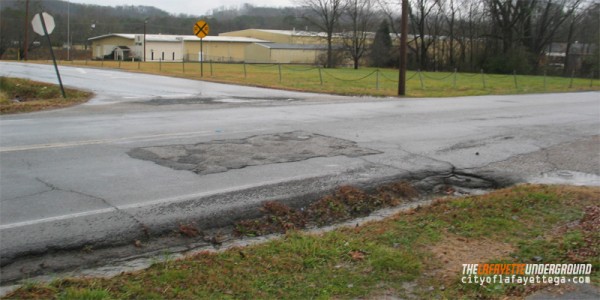 "..LAFAYETTE CITY MANAGER DAVID HAMILTON SAID THE NEWS IS A BIG DISAPPOINTMENT. 'THE LOCAL FIRE DEPARTMENT HAD HUNDREDS OF HOURS INVESTED IN DOING COMMUNITY SURVEYS DOOR-TO-DOOR AS PART OF THE GRANT APPLICATION', HE SAID. 'WE REALLY FELT LIKE WE HAD A STRONG APPLICATION'.
"CHATTANOOGA STREET IS THE LARGEST PROJECT UNDER THE CURRENT SPLOST PROGRAM, AND THE IMPROVEMENTS WILL BE DONE USING THAT FUNDING SOURCE. HOWEVER, HAMILTON SAID THAT WILL CUT SPLOST FUNDING SHORT FOR OTHER PROJECTS, SUCH AS IMPROVEMENTS AT THE OLD LAFAYETTE HIGH FOOTBALL STADIUM AND A PROPOSED BOAT LAUNCH RAMP FOR QUEEN CITY LAKE.
"HAMILTON SAID A PAVING COMMITTEE MEETING WILL BE CALLED BEFORE THE NEXT CITY COUNCIL MEETING AND THAT GROUP WILL MAKE RECOMMENDATIONS ON HOW TO PROCEED. THE CITY HAD ALREADY DECIDED THAT PAVING OF CHATTANOOGA STREET WILL BE DELAYED UNTIL NEXT YEAR WHILE WORK IS DONE ON UTILITIES AND CULVERTS UNDERNEATH THE ROAD."
This wouldn't be as much of a problem if LaFayette had gotten a bigger slice of the SPLOST money. Most of it went to Bebe to blow on garbage, and LaFayette is left deciding between paving one road or rehabbing a rec. facility.


Stabbing reported "near Shop-Rite" last week was another drunken incident at the Railroad Park involving Darin Henderson, who basically lives there now.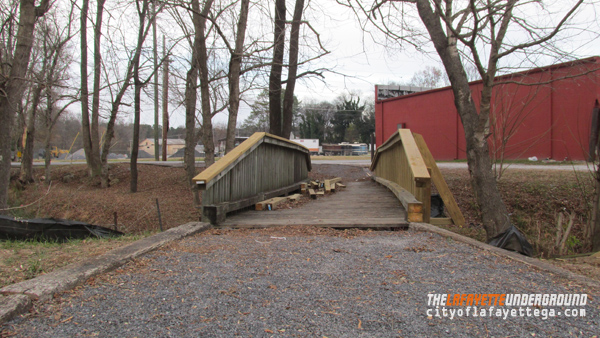 He and his ol' lady (who also apparently lives in the park) got into an alcohol-enhanced conflict and blood was shed. He decided not to press charges.
If they break up, who gets custody of the caboose?
(Henderson has made it to LU three times in about six weeks: July 25, August 16, and now.)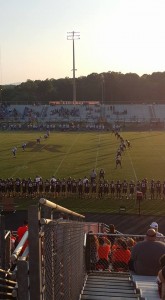 Friday night, in their season opener, the Ramblers beat Gordon Central, 37-0, at home in LaFayette.
Way to start the season!
One player, freshman Tyrek Ramsey, was injured. LU is told he suffered a mild concussion and will be fine.
Next week LHS will play Gordon Lee at home.
Friday GL beat LFO, 41-13. Chattooga beat Ridgeland 21-13, and Trion beat to Armuchee 40-6.





Couple of knothead Linwood brothers living in Villanow picked up for drugs.
WQCH Radio, 08/27/15:

"AFTER A LENGTHY INVESTIGATION, TWO BROTHERS FROM TAYLORS RIDGE, EAST OF LAFAYETTE WERE ARRESTED BY THE DRUG TASK FORCE LAST WEEK.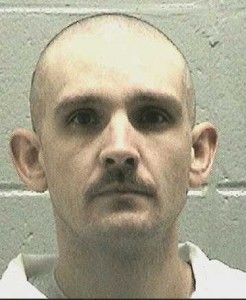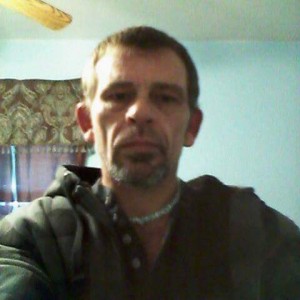 "A SEARCH OF THE RESIDENCE AT 8106 EAST HIGHWAY 136 RECOVERED BOTH METH AND MARIJUANA, ACCORDING TO TASK FORCE COMMANDER PAT DOYLE.
"THE BROTHERS WERE IDENTIFIED AS 35 YEAR OLD TROY LEBRON HENDERSON (L) AND 46 YEAR OLD RICKY LAWRENCE HENDERSON (R). BOTH WERE CHARGED WITH POSSESSION OF METH."
Troy has spent considerable time in jail for meth, forgery, battery, and breaking into vehicles. He was last charged (far as we can tell) in 2005 and has been out since October 2013.
Plus: Local arrests for August 20-26.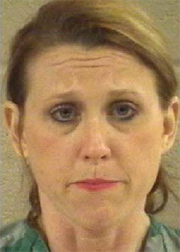 Former teacher Elizabeth Scroggs, who was arrested in January for sleeping with one of her high school students, has pled guilty to "sexual assault by a person with supervisory and disciplinary authority."
She gets ten years probation and won't be allowed to supervise anyone under 16 during that time. Once her probation ends her record will be cleared.
Scroggs was employed by Whitfield County schools when the incident occurred, before that she was a teacher at LHS.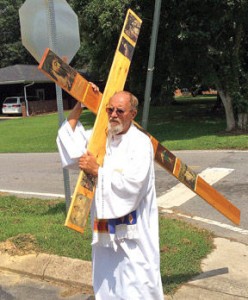 The man seen dragging a wooden cross through town on Monday is Rodney Sommerford of Alabama.
Sommerford is a former alcohol abuser, drug user, and meth manufacturer who says he turned his life over to Christ in 2003 and now carries the cross to tell others about Jesus. (Last fall Sommerford was in Summerville.)
"He began his march at the old K-Mart building on U.S. Highway 27 and planned to walk through the city until he ran out of sidewalk."
Short trip, there's not much sidewalk in LaFayette. At least not that all connects together.


During a speech to a group of area realtors, State Senator Jeff Mullis said legislators like himself "truly want to know how their constituents feel on the issues."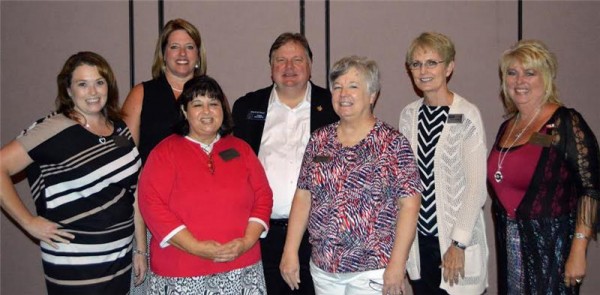 As long as those issues, like allowing a vote on Sole Commissioner or reforming campaign finance rules, don't conflict with the legislators' money train coming in.
You can call Senator The Hutt and let him know how you feel on issues like sole commissioner at 706 375-1776. (Don't expect an answer, much less a listening ear.)


Since 2010, at least 166 people have been fatally shot by police in Georgia – and more than a third of those shootings happened at the person's home. Many began with domestic violence, some were suicide by cop, and some were simply cases of mistaken identity. Several occurred when police raided an innocent person's home and found the occupant armed, expecting robbers.
"Kevin Davis, 44, called police for help Dec. 29 after his girlfriend had been cut by his roommate. When a DeKalb police officer arrived at the apartment, he shot Davis's dog in the doorway and then shot Davis. Davis, who had no criminal history, had grabbed his handgun when he heard the shot fired outside his front door. He was holding the gun and still on the phone with the 911 operator when the officer fired his weapon."
What. The. Hell.
Part of the problem? In Georgia, "sovereign immunity" laws frequently protect law enforcement officers and government employees (including local county/city officials) from being prosecuted for decisions and actions made on the job. That allows them to work without fear of retribution from suspects or citizens who don't like their actions – although they can occasionally be sued in civil court.
And in too many cases, also allows them to abuse people without punishment.
Here are twelve examples of GA cops and state employees who went too far and then hid behind immunity laws.



Walker County Animal Shelter finally has an active Facebook page.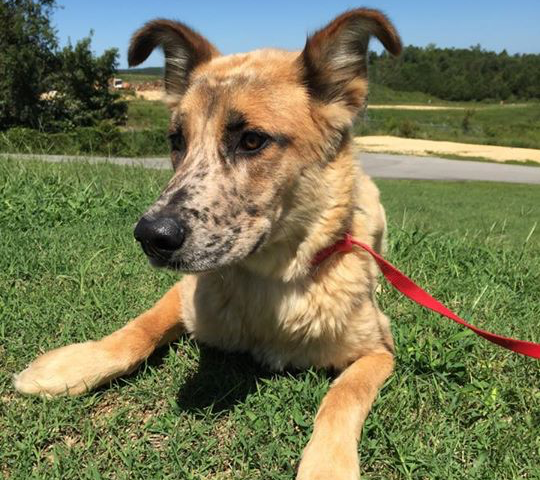 "Like" this page for updates on adoptable animals in Walker County.


You've probably seen news reports about the bright yellow river in Colorado polluted by an accident committed by the EPA. Federal agency did almost the same thing, with similar results, in Greensboro GA – but that incident has gotten almost no attention in Georgia or elsewhere.
The poisoned water there isn't bright yellow, so it's less newsworthy?


For today's links and any breaking news, follow the Underground on Facebook or Twitter.