2015
08.24
Remodeling the county's new mansion/bank in Rock Spring continues. County employees were spotted at the building doing work yesterday before lunch.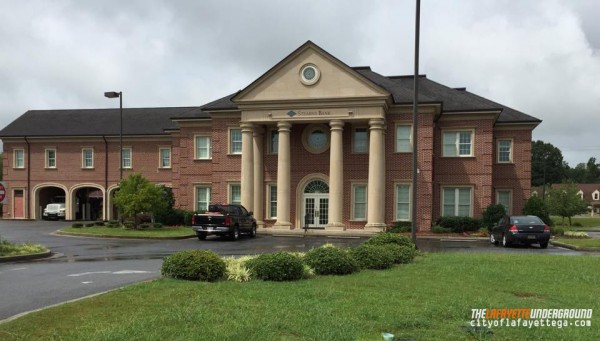 How often does the county deem a project important enough to pay workers to come in on a Sunday morning? (But we can't have public meetings in the evening because it might cost too much overtime, so they say.)
WQCH Radio, 08/22/15:

"REMODELING WORK IS NEARING COMPLETION AT THE FORMER STEARNS BANK BUILDING AT ROCK SPRING, BUT TAX COMMISSIONER CAROLYN WALKER SAYS THE OFFICE IS STILL A MONTH AWAY FROM MOVING INTO THEIR NEW 'WORK HOME'.
"..'WE HATE TO LEAVE LAFAYETTE', WALKER SAID 'BUT THE PARKING AND HANDICAP ACCESS WILL BE SO MUCH BETTER IN THE NEW BUILDING'.
"WALKER SAID WORKERS ARE HANGING DOORS AND FINISHING TRIM AND PAINT WORK AT THE NEW ROCK SPRING LOCATION. BOTH OFFICES ARE STARTING TO MOVE SOME 'STORAGE' ITEMS LIKE OLD FILES. BUT IT WILL BE MID-SEPTEMBER BEFORE DAY-TO-DAY OPERATIONS ARE MOVED TO ROCK SPRING."
Before the county bought that building, they were all about the old building being too small and having a mold problem. Now it's all yay for better parking and handicap access.


In 2013, Heath Shields Franklin of Dalton went to jail for taking inappropriate photos of women, without permission, while working at a gas station.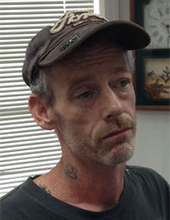 He got out of jail Wednesday, and went back on Thursday for allegedly doing the same thing again at the Walmart in Rocky Face.
Franklin did two years in state prison in the 80's for burglary. He was convicted of Child Molestation in 1991 and went to jail for that, got out in 2000, went back in 2013 for making "upskirt" photos and touching women at work, got out from that last week and now he's in again facing more charges of the same.
Maybe he's got a problem?


Tonight at 7, LaFayette's library will be taken over by the Walker County Republican Party for a public meeting.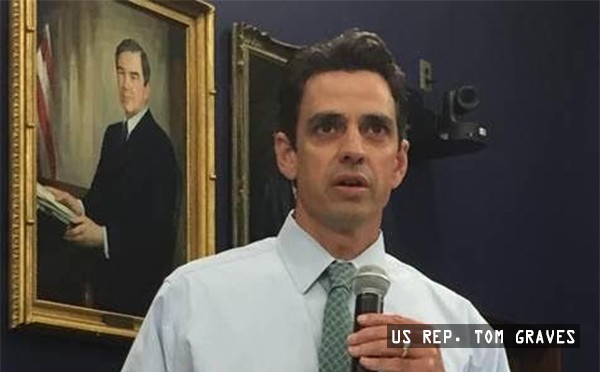 Scheduled to appear are US Rep. Tom Graves, GA Rep. John Deffenbaugh (whose district doesn't include LaFayette), and former journalist/fired teacher/disgraced pastor Larry Brooks of the Commissioner's Office and Walker County Development Authority.
All three will answer questions from the crowd. Questions have to be written down and will be asked by a moderator, but we're ASSURED they won't screen out the hard ones. Only one way to find out…


An hour before the GOP library meeting, there will be a special called meeting of the Walker County School Board.
On the agenda? Approving wording for an upcoming vote on the ESPLOST sales tax for school construction.

What's ESPLOST? A 1% sales tax you're paying now, the proceeds of which go to the Walker County and Chickamauga school systems for building maintenance, construction, purchasing equipment.. The money isn't used to pay teachers or pay regular bills. It's basically like the county SPLOST for schools only.
It was last approved by voters in March 2011 for a five year cycle. Not sure if they're putting it back on the ballot this November or if it'll be on there next spring. Probably November.
Hopefully the Board won't over-focus on athletic facilities like the last ESPLOST did, and they'll be done by 7 so you can get to both meetings. (Both of those are highly unlikely.)


Update on the wanted person case from last week: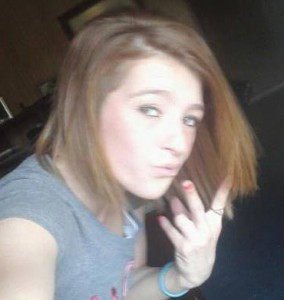 WQCH Radio, 08/22/15:

"A 22 YEAR OLD LAFAYETTE WOMAN, WHO ESCAPED OUT A WINDOW WHEN THE DRUG TASK FORCE CAME CALLING, WAS LOCATED THIS WEEK AND ARRESTED ON METH POSSESSION CHARGES.
"ACTING ON A TIP, THE TASK FORCE ARRESTED KARISA MATTA HUMPHREY AFTER HER DOCTORS APPOINTMENT AT CHATTANOOGA WOMENS SPECIALISTS ON WEST VILLANOW STREET. SHE IS ALSO WANTED ON WARRANTS IN DADE COUNTY.
"HUMPHREY ESCAPED BY CLIMBING OUT OF A WINDOW AT HER RESIDENCE ON NORTH ENLOE STREET LAST WEEK. HER BOYFRIEND, 48 YEAR OLD KENNETH SIPSEY [sic], WAS ARRESTED BY THE TASK FORCE THAT DAY, ALSO ON METH POSSESSION CHARGES."
Officers were courteous enough to let her finish the doctor's appointment before making an arrest.


Chickamauga's school board has decided the fate of Gordon Lee High's oldest buildings: complete demolition and replacement. They've asked for $22 million from the state, which would be paid back over time, to build the new school building and do renovations to the nearby middle school.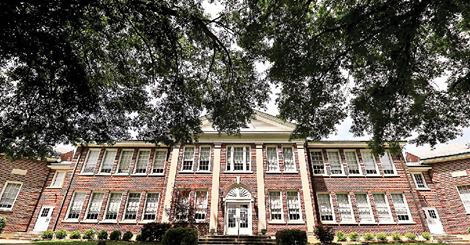 Local tax dollars (from Chickamauga's portion of ESPLOST) would be required to tear down the 85-year-old buildings at Gordon Lee; demolition can only begin once the new building is open.
There's no guarantee the state will sign off on the plan. If they hold back funding, Chickamauga could still decide to go in a different direction with the buildings.


Blake Clark, age 33, was arrested two weeks ago after threatening to burn his ex-lady-friend with a lit cigarette. She accused him of also choking her, but officers found no sign of injury.
He faces additional charges because the incident happened in front of children.


During the last two months, 130 Georgians have qualified for "Low THC Oil" (medical marijuana oil) cards.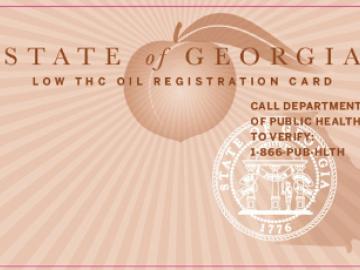 The registry is working the way it's supposed to, but doctors are concerned patients getting the oil and their physicians need more information.
It's still technically against federal law to obtain the cannabis-derived oil from out of state and can't legally be grown inside Georgia.


A Kensington resident says someone stole a $10,000 motorcycle out of their shed. Theft occurred on Deerfield Rd. which is off Hwy. 341 near the old Barwick mill.


Two high school students in Carroll County, GA face punishment for flying US flags on their vehicles after the school banned American and Confederate flags from its parking lot.


Random things on the Internet: A profile of Roper in LaFayette from Channel 9, three years ago.
If you've never worked there, here's what they do.


Is unemployment merely an issue of not enough jobs, or of not enough people educated and competent to take jobs that already exist?
Georgia companies say they have trouble filling positions that require specific technical training, and also need people with "soft" skills like communication, being able to work with others, and not embarrassing their employer when they're off the clock.


Meanwhile in Dalton…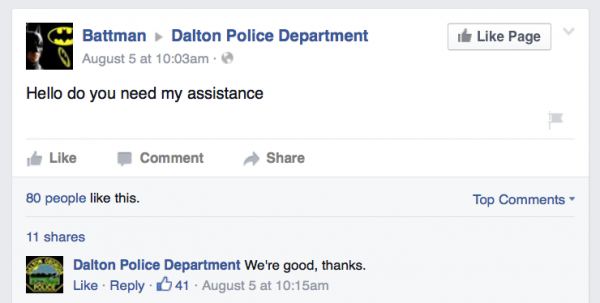 (How do we get him to Rossville?)


For today's links and any breaking news, follow the Underground on Facebook or Twitter.