2015
06.16
A LaFayette man and his pre-teen child were injured over the weekend in an accident involving a car and a motorcycle.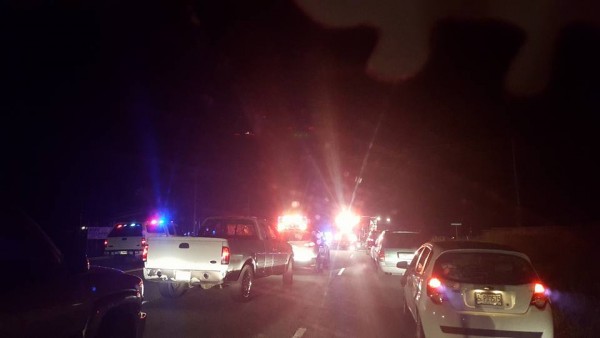 Saturday evening shortly after 11, a motorcycle piloted by Joe Cowan was struck by a silver car that failed to stop at the Hwy 27 / Twin Cedars intersection south of Chickamauga (technically in Catoosa County). Cowan was seriously injured and transported to Erlanger via LifeForce, and according to friends is in critical condition. His passenger on the bike, 11-year-old step daughter Cristina Somers, was released from the hospital with minor injuries.
The car was driven by Helen Vaccaro of Chickamauga. Vaccaro was uninjured, no word on any charges she might face in connection with the accident.




LaFayette's utility budget could end up in doo-doo because of a poop processing problem. Hopefully this won't require another rate increase or sewer surcharge.
WQCH Radio, 06/11/15:

"LAFAYETTE'S WASTEWATER TREATMENT PLANT IS DUE FOR A RE-BUILD, AND DUE TO THE POTENTIAL FOR AN ENVIRONMENTAL DISASTER, THEY'RE CALLING THE JOB 'AN EMERGENCY'.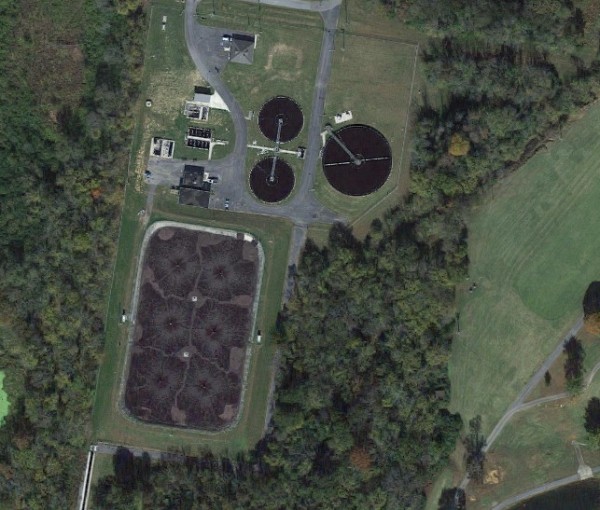 "MONDAY NIGHT, THE CITY COUNCIL GAVE THEIR ENGINEERING FIRM APPROVAL TO DRAW THE SPECIFICATIONS NECESSARY TO REBUILD THE 'INFLUENT' SECTION OF THE 43 YEAR OLD SEWAGE PLANT. BY DECLARING THE JOB 'AN EMERGENCY' THE CITY CAN BYPASS THE LENGTHY BIDDING PROCESS. THEY HOPE THAT THE CONTRACTOR WHO IS ALREADY WORKING ON REPAIRS AT THE PLANT, WILL DO THE REBUILD FOR 'A FAIR PRICE'.
"AFTER THE MEETING, CITY MANAGER DAVID HAMILTON TOLD WQCH NEWS THEY'RE EXPECTING THE BILL TO BE IN THE 700-THOUSAND DOLLAR RANGE. HE SAID THE CITY WILL PROBABLY HAVE TO APPLY FOR A LOAN FROM 'GEFA' – THE GEORGIA ENVIRONMENTAL FINANCE AUTHORITY, TO BANKROLL THE REBUILD. HAMILTON SAID HE HOPES TO GET A LOW INTEREST RATE IN THE RANGE OF 1.9 PERCENT.
"THE INFLUENT SECTION OF THE PLANT IS THE INTAKE OF THE SEWER TREATMENT SYSTEM. IT HAS THREE HUGE PUMPS AND VALVES THAT HAVE BEEN REBUILT MANY TIMES OVER THE YEARS AND NOW SIMPLY NEED TO BE REPLACED. HAMILTON SAID THE PLANNED REBUILD WILL INCLUDE A CHANGE TO SUBMERSIBLE PUMPS, REPLACING THE OLD SHAFT-DRIVEN PUMP SYSTEMS. HE ADDED THAT SOME OF THE CONCRETE STRUCTURES IN THE OLD PLANT WERE POURED WITHOUT STEEL REBAR SUPPORT AND THOSE WILL BE REPLACED AS WELL.
"IN RELATED BUSINESS, THE COUNCIL AUTHORIZED THE PURCHASE OF A USED TRUCK-TRACTOR TO HAUL SLUDGE FROM THE WASTEWATER PLANT. FOR YEARS, THE CITY HAS HAULED SLUDGE TO AREA FARMS, WHERE IT IS INJECTED UNDERNEATH THE SOIL AS FERTILIZER. THE 1986 TRACTOR USED TO HAUL THE SLUDGE TRAILER RECENTLY QUIT RUNNING. COUNCIL AUTHORIZED UP TO 50-THOUSAND DOLLARS TO BUY A USED REPLACEMENT. THE MACHINE USED TO INJECT THE SLUDGE WAS ALSO RECENTLY REPLACED THROUGH THE PURCHASE OF A PIECE OF USED EQUIPMENT, CALLED 'THE GATOR'."

Today Georgia begins issuing "medical marijuana cards." Patients with one of eight specific conditions can get a card from the state after being recommended for marijuna-derived low-THC cannabis oil by a doctor.
After obtaining the card, then comes the hard part: getting the oil.


District Attorney Buzz Franklin's office continues to push back a series of child sex cases from two years ago because their key witness is an FBI agent being investigated for corruption.
A judge has ordered the victimless Internet-sting cases to move ahead without the agent's testimony, so now the DA is claiming another officer needed to testify will be on vacation during the week scheduled for trial.
This is a totally screwed up situation, and it all falls on the District Attorney's lap. If the men are guilty of the crimes they're accused of, his office's handling of this case has kept them from being punished and will probably result in the cases being thrown out of court. If they aren't guilty, he's kept innocent men hanging in limbo for 2 1/2 years.
All because of friendly back-slapping and lack of accountability in the DA's office, at the FBI, and with several local police departments.


Local arrests for June 8-14.


Chattooga County deputies will soon all be wearing body cameras. Cameras were purchased with about $6,600 raised from drug seizures.
Of course there are other costs, like storing the video afterwards. Hopefully they'll have a policy in place to retain video for an appropriate period of time after it's made.
Meanwhile in Walker County… *crickets*


Another monument is coming to the space between the Marsh House and Chattooga Academy. This one will feature three historic cornerstones, from a long-demolished county jail, the 1883 Walker County Courthouse, and another building being researched.
The $5,000 cost is being covered by local Masons.


Catoosa County schools will soon be governed as charters, giving more direct control over school decisions to the individual schools.
Walker County's school leaders have yet to make a decision about becoming a charter-style system or a waiver-style system, but will have to pick one by the end of the month.
WQCH Radio, 05/20/15:

"WALKER COUNTY SCHOOLS WILL HAVE TO CHOOSE ONE OF THREE GOVERNANCE OPTIONS BY THE END OF JUNE.
"SUPERINTENDENT DAMON RAINES SAID THE CHOICE WAS MANDATED BY GEORGIA LAW IN 2008. IT ALLOWS SCHOOLS TO CONTRACT WITH THE STATE FOR FLEXIBILITY IN MEETING STANDARDS, IN EXCHANGE FOR INCREASED ACCOUNTABILITY.
"IN RECENT YEARS, WALKER COUNTY HAS HAD TO USE 'WAIVERS' ON BOTH CLASS SIZE AND REQUIRED CLASSROOM DAYS PER SCHOOL YEAR, AND SUPERINTENDENT RAINES BEGAN BY EXPLAINING WHY THE 'WAIVERS' ARE NECESSARY: HE SAID DURING HIS TENURE, AUSTERITY CUTS HAVE RESULTED IN A LOSS OF 18-MILLION DOLLARS IN FUNDING TO WALKER COUNTY SCHOOLS.
"RAINES MADE IT CLEAR THAT THE SO-CALLED 'STATUS-QUO' OPTION WOULD NOT WORK FOR WALKER COUNTY, BECAUSE IT WOULD NOT ALLOW THE WAIVERS ON CLASSROOM SIZE AND DAYS IN CLASS.
"THAT LEAVES TWO OPTIONS FOR THE BOARD: STRATEGIC WAIVERS OR A CHARTER SCHOOL SYSTEM. BOTH WOULD ALLOW WALKER COUNTY TO CONTRACT WITH THE STATE FOR 7 YEARS, AND BOTH WOULD ALLOW THE SPECIFIC WAIVERS THAT THE LOCAL SCHOOL SYSTEM HAS BEEN USING TO 'MAKE ENDS MEET' WITH THE AMOUNT OF STATE FUNDING RECEIVED. THE BOARD'S DECISION MUST BE MADE BY JUNE 30th."

One of a half-dozen surviving children of Civil War veterans, and the only "real son" of a Confederate Soldier living in Georgia, passed away last Sunday [week-ago] in Elberton.


Chattooga County's Stolen Flowers Farm takes the flower business by storm.
Agriculture is often overlooked but is one of the region's real assets. Why do development/job efforts focus so much on manufacturing and tourism when we should be building up our local farms and farmers?
If we're gonna push tourism, why not agritourism (which is trendy and growing and sustainable) instead of Civil War tourism, which is dying out..?


For today's links and any breaking news, follow the Underground on Facebook or Twitter.