2015
05.16
LHS class of 2015 took the field last night at 8 to graduate.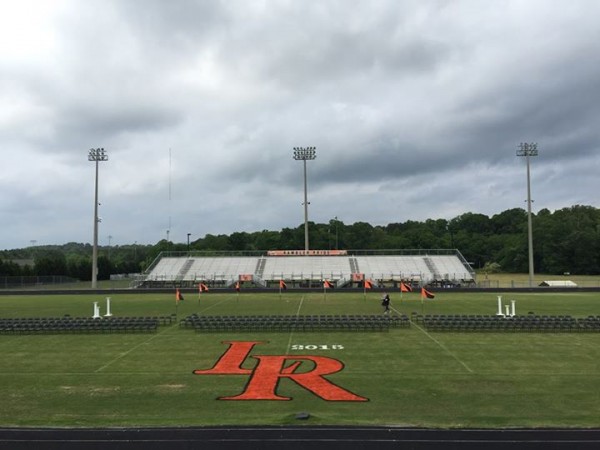 [Photo from LHS Band Facebook.]
Congrats to this year's seniors.
(Apparently Ridgeland graduated in Chattanooga Thursday night and managed not to send anybody to the hospital this year.)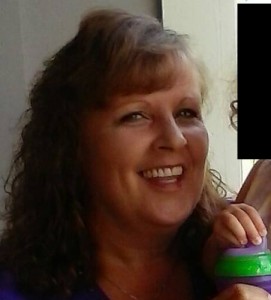 LaFayette Housing Authority employee Lori Baker arrested Thursday on five counts of theft. Baker is allegedly responsible for thefts of some $12,000 in jewelry and cash from multiple Foster Circle apartments.
Baker is (or was) LHA's Resident Coordinator; theft victims say 46-year-old is responsible for inspections and has master keys to every public housing apartment in town.
Per her arrest warrant, Baker swiped money plus renters' "wedding rings, necklaces, earrings and lockets" beginning in February, selling them to a local jewelry store until she was caught in May.
(Residents say there's security video of her selling some of the stolen items, but no video has been released to the public as this is being published.)
So far the only thefts uncovered have been at Foster Circle – residents of other LHA apartments advised to inventory their valuables just in case.

Courtroom victory involving child sex abuse.
Aaron Eugene Long pled guilty on May 13th to four counts of statutory rape, involving four girls ages 14 and 15. He was scheduled for trial next week on three counts of statutory, three counts of molestation, and several charges of child pornography. He was also arrested, initially, for enticing a child over the Internet.
Instead of facing a jury on those charges, he took a plea deal that will put him in jail for at least ten years with a total sentence lasting four decades.

Long, then 21, was first arrested last fall when the parents of one victim found out what was going on. Other incidents from last Spring with other girls were then uncovered. The case against him was, at least in part, based on his online bragging to the victim – some of which is seen above.
A little reminder for others out there… Stay away from young girls.
And a reminder for parents to stay on top of what your kids are doing with Facebook, other social media, and their phones.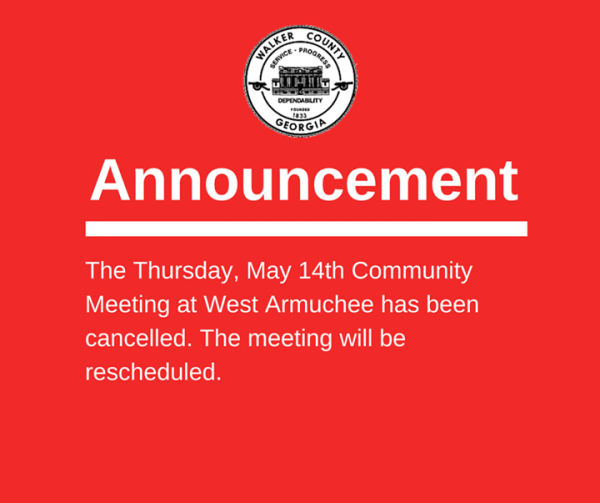 Commissioner Heiskell canceled the second of 21 scheduled community meetings, set for last Thursday in West Armuchee, due to "a problem with the notifications."
Seems like few people outside of Chickamauga got postcards about the meetings – so is the problem so many people not informed, or is the problem non-Chickamauga people coming to the meetings anyway due to finding out about them online?
(She also canceled this week's Thursday business meeting. Maybe Heiskell is "sick" again?)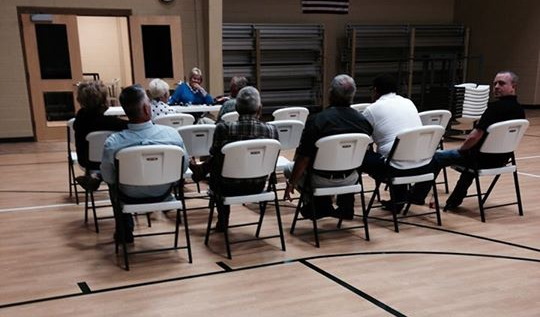 Attendance at the Villanow meeting on Monday was light, based on this photo, but it's not known for sure who came or what questions they asked.
Heiskell canceled at LEAST a third of her 2013 meetings, maybe more, when citizens started asking hard questions then didn't have any meetings in 2014, and LU predicted a week ago she'd do the same thing this year.
Here's the schedule, as originally shared. Next meeting is still set for Monday in Naomi.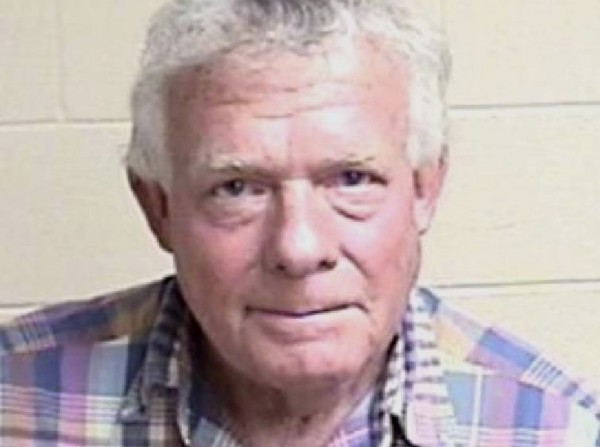 William David Hentz, LaFayette lawyer, onetime pharmacist, and former candidate for District Attorney, booked on drug charges.
"According to court records, William Davis Hentz, 63, of Chickamauga, Ga., allegedly caught possessing Lorazepam, an anti-anxiety drug that is a schedule IV controlled substance.
"Hentz was booked and released on his own recognizance Tuesday. He is scheduled to be arraigned June 24, with a trial date scheduled for Nov. 16."
Hentz was arrested back in February for stealing $21 of merchandise from Fred's, and was arrested a decade ago for allegedly mishandling drugs at the Fort O. K-Mart.


Multi-million-dollar eyesore rises from former pasture in Noble. County says Audia International's plastic bead mill will open August 1st of this year, which means it'll be done no earlier than summer 2016.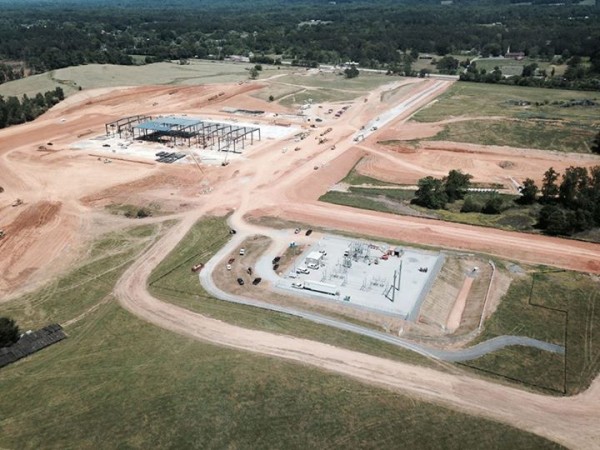 So far it looks like the world's most expensive horse barn.
LU sources noticed a helicopter buzzing the property on May 12th, apparently that's another business checking out the site.
WQCH Radio, 05/13/15:

"ANOTHER MANUFACTURING INTEREST TOOK AN 'AERIAL TOUR' OF THE WALKER COUNTY BUSINESS PARK AT NOBLE, TUESDAY AFTERNOON. DEVELOPMENT AUTHORITY DIRECTOR LARRY BROOKS COULD NOT NAME THE COMPANY, BUT CONFIRMED [or claimed anyway] THAT THEY ARE 'AUTOMOTIVE INDUSTRY RELATED'.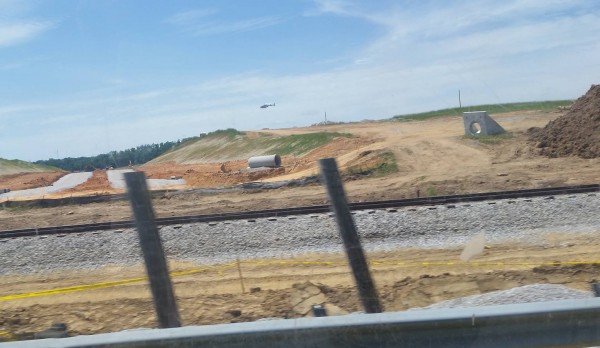 "COMPANY REPRESENTATIVES LANDED AT THE LAFAYETTE AIRPORT AND BOARDED TWO HELICOPTERS PROVIDED BY TVA, FOR THE LOCAL TOUR. WHILE HE SAID THEY LIKED WHAT THEY SAW HERE, BROOKS SAID 'IT'S STILL VERY EARLY IN THE PROCESS'. HE ADDED 'DEVELOPING THIS BUSINESS PARK HAS MADE WALKER COUNTY VERY MARKETABLE'."
"Early in the process" means they're not coming here.
Instead of spending $24 million on a plant that will employ 60, we could make Walker County "very marketable" by having a government that serves the people and stops wasting money.
But that's not how Bebe and Larry Brooks roll.


Tuesday afternoon a motorcyclist was injured on Walnut Grove Rd. when a 17-year-old driver crossed the center line and ran him over.
Residents say that particular curve is dangerous and the site of frequent accidents due to speeding drivers taking up the entire road.
The victim's name and condition have not been released; he was transported to Erlanger for treatment.


Chattooga couple arrested for stealing from LaFayette Walmart.
David Ray and Anita Tuttle of S'ville picked up for shoplifting at Walmart multiple times and selling stolen merchandise at Trade Day.


Notorious local criminal arrested again, this time for dealing drugs.
WQCH Radio, 05/14/15:

"THE DRUG TASK FORCE CHARGED A LAFAYETTE MAN WITH MARIJUANA POSSESSION, LAST FRIDAY.
"COMMANDER PAT DOYLE SAID THEY HAD RECEIVED NUMEROUS COMPLAINTS ON 25 YEAR OLD TRAVIS AMOS WELLBORN, BUT HAD NOT BEEN ABLE TO FIND HIM.
"LAFAYETTE POLICE STOPPED WELLBORN AND PROBATION OFFICERS THEN SEARCHED HIS HOME ON MAGNOLIA STREET. THE TASK FORCE WAS CALLED IN WHEN THEY FOUND MARIJUANA, PIPES, BONGS AND OTHER DRUG PARAPHERNALIA. THEY ALSO FOUND MESSAGES REGARDING DRUG DEALS ON HIS PHONE, ACCORDING TO DOYLE.
"WELLBORN WAS CHARGED WITH POSSESSION OF MARIJUANA AND USE OF A COMMUNICATIONS DEVICE TO FACILITATE A CRIME."
Wellborn was convicted in 2007 of participating in an armed robbery of a gas station customer, along with two others, and was given a twenty year sentence. He went to prison in 2008 and was out in 2010. Twenty years done in less than three. He was picked up again in 2013 for parole violation.
Will he spend more than a week in jail this time?


In America, shockingly, it's perfectly legal for law enforcement agencies to take property from people accused of crimes, even if they're never convicted, and not return it. In some cases property has been taken without an arrest or formal charges being filed. Most people have few options to get their property back.
Individual states can regulate the practice; Montana and New Mexico just passed new laws limiting forfeiture. That protects individual property rights and leaves punishment in the hands of juries where it belongs.
Georgia, on the other hand, passed a law to "study" the issue before the legislature will act, and pressure from law enforcement leaders will probably keep change from ever happening.
State rules already requires local law enforcement agencies to file their asset forfeiture reports online, but that doesn't happen. Steve Wilson blames the Commissioner's Office for his failure to file:
"Catoosa County Sheriff Gary Sisk and Walker County Sheriff Steve Wilson said they didn't post their report online. Instead, they gave them to their local commissioners' offices when they submitted budget applications, as mandated by a separate law. Both believe the commissioners' offices were supposed to post them online.
"The new bill clarifies the process, putting the burden on the police agency. To help agencies remember, the law says that if the reports aren't on the website within 60 days of the deadline, the agency legally cannot seize any more property."
That's a start, but even with reports available they're still free to keep taking people's stuff for flimsy reasons.
A bill truly reforming Georgia forfeiture laws was proposed in 2013 and 2015, went nowhere both times. In 2013 it was actually up for a vote in the legislature and a group of law enforcement leaders, including Steve Wilson, went to Atlanta to fight it.
That's why Georgia will be the LAST state to ever do anything about this.


Fireworks will become legal to buy, sell, possess, and use in Georgia starting on July 1st.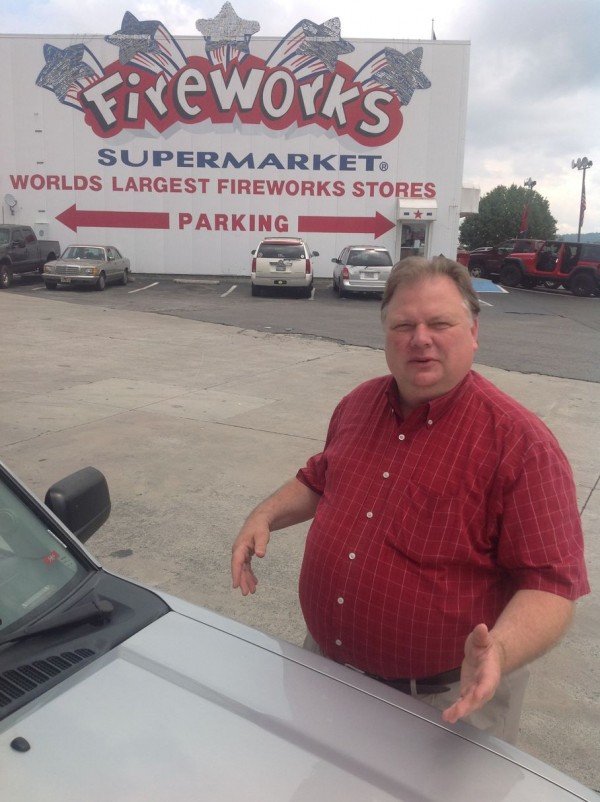 Public health leaders and child safety advocates warn of increased fireworks injuries, but supporters of the law (including Senator Mullis) say fears are overblown. They plan (they say) to introduce legislation later that will designate taxes on fireworks to pay for public safety.
Chattanooga Times Free Press, 05/06/15:

"Mullis said he once drove to several fireworks stores in Tennessee to look at the license plates of the cars parked outside. At each stop, he said, a majority of the cars had Georgia tags."
And that's the ONLY reason Senator Mullis would EVER drive to a fireworks store in Tennessee. He'd never spend hundreds of dollars on illegal fireworks for his own legendary home fireworks show, which will now be legal. And that would certainly NOT be his motivation in changing the law here.


More drug arrests…
WQCH Radio, 05/14/15:

"TWO 18 YEAR OLDS WERE ARRESTED FOLLOWING A TRAFFIC STOP FOR SPEEDING IN LAFAYETTE. POLICE SAY THE VW JETTA WAS STOPPED ON PROBASCO AT BRADLEY, AT AROUND 7 O'CLOCK [last] SATURDAY NIGHT..
"OFFICERS NOTED A STRONG ODOR OF MARIJUANA AS THEY APPROACHED, AND THE DRIVER FAILED A FIELD SOBRIETY TEST. BRENNON SCOTT WEBB WAS CHARGED WITH DRIVING TOO FAST FOR CONDITIONS, DUI-DRUGS AND POSSESSION OF MARIJUANA AND A SCHEDULE ONE DRUG.
A SEARCH OF THE CAR TURNED UP BAGGIES OF MARIJUANA AND SUSPECTED MUSHROOMS. THE 18 YEAR OLD PASSENGER, LEVI SHANE EDGEMAN, WAS CHARGED WITH POSSESSION OF MARIJUANA AND SCHEDULE ONE, AND A JUVENILE PASSENGER WAS RELEASED TO RELATIVES."
Also, latest local arrests, May 7-13. Most of which are also related to drugs.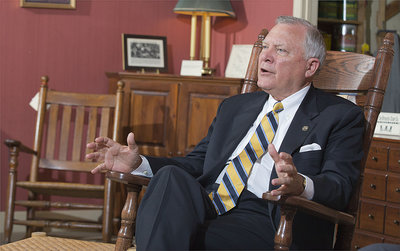 Gov. Deal has vetoed 11 bills approved by the state legislature. His "no" decisions include a bill exempting motorcycles from some traffic laws, a redundant "Sports Commission Fund," a bill moving elder care to a new state agency, and tax breaks on insurance for development projects.
LU doesn't disagree with any of these vetoes.
In Georgia, anything the executive doesn't veto becomes law automatically. So all of his ceremonial bill signings have been simply that – ceremonial. He doesn't have to do anything except apply the brakes when necessary. His vetoes and personnel appointments are almost all that matter for the job of governor.


New independent film "A Larger Life" was filmed in Cedartown, but the plot is based on a LaFayette court battle from several years ago.
Movie – which has a brief appearance from former Tennessee Senator, one-time presidential candidate, and occasional actor Fred Thompson – highlights the issue of elder abuse and nursing home mistreatment.



Fort O's new Cabela's store is now open.


Highway accident deaths in Georgia were 25% higher during the first quarter of 2015 than during the same period of 2014.
State safety officials blame distracted driving and failure to buckle up; beginning this weekend GSP will aggressively check for unbelted drivers by shining lights into moving vehicles.
Harris Blackwood, Governor's Office of Highway Safety director and professional a**clown, says "We're going to get people to be safe, whether they want it or not."
Coming soon: Highway deaths attributed to not wearing seatbelts down 5%. Highway deaths attributed to state patrol officers shining lights in peoples faces up 7,000%.


Last year Gov. Deal bragged about Georgia being named a top state to do business by "Site Selection Magazine."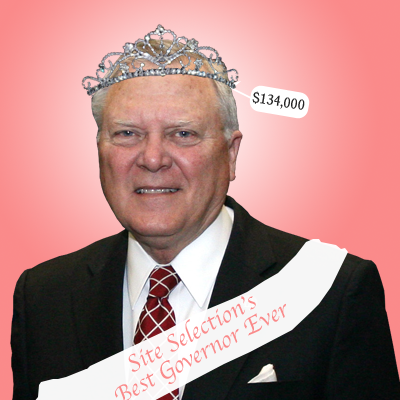 This year, with no election looming and state ad spending down, Site Selection ranked Georgia.. tenth. Behind almost every other southeastern state.


Dalton College's library is now home to a sizable collection of antique textiles, the roots of NWGA's carpet industry.


For today's links and any breaking news, follow the Underground on Facebook or Twitter.