2015
04.13
MISSING CHILD: Cilla Alexus Raines, last seen on Thompson St. Age 10, blonde/blue. WQCH says she goes by the nickname "Bebe." She's considered a runaway.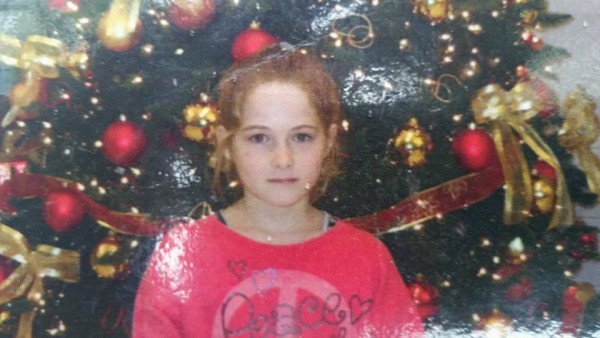 LPD is currently conducting a search spreading out from Thompson. The county cave and cliff rescue team is being called in for more boots on the ground.
If you see Alexus or have any idea where she might be, call LPD at 706 639 1540 or call 911.
UPDATE: Child was located unharmed, per LPD.



Downtown business falls victim to "drive by" shooting; Window at Queen City Bistro hit by bullet fired from moving vehicle Saturday afternoon.
Per the business owner, an 8×6 window was destroyed by a BB shot from a car on the street. No customers were inside, the mess was cleaned up and store opened normally without injury. Repairs are estimated to cost $1,500 to $2,000.
So far there seem to be no suspects or any clear motive.


WQCH Radio, 03/10/15:

"POLICE RESPONDED TO A RARE SHOPLIFTING CALL FROM THE LAFAYETTE BI-LO STORE, WEDNESDAY MORNING.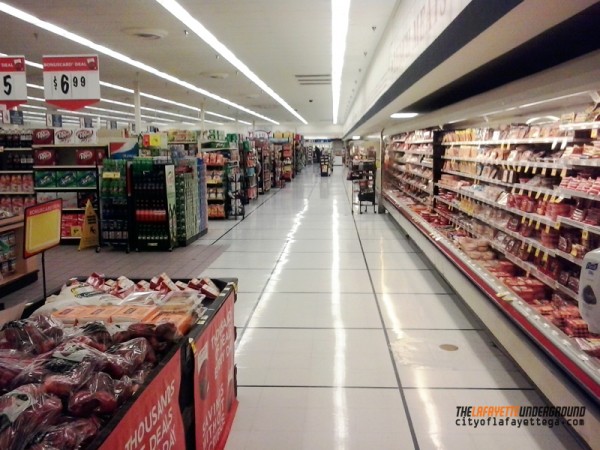 "A FEMALE CUSTOMER WAS STOPPED BY THE MANAGER UNTIL POLICE ARRIVED. IN HER LARGE PURSE, THEY FOUND GROUND BEEF, PORK CHOPS, RIBEYE STEAKS, CHICKEN AND BABY FOOD, WITH A TOTAL VALUE OF $68.00.
"27 YEAR OLD BRIEANNA NICOLE BOSHEARS OF RINGGOLD WAS CHARGED WITH ONE COUNT OF THEFT BY SHOPLIFTING."
Some are speculating Boshears was stealing food to feed her children, but no evidence of that or any other motive have been released as of yet.


A spokesman for Electrolux says the company has identified another $50 million in potential cost cutting it can implement after buying GE Appliances. The company already said it could save $300 million through the deal.
So far Electrolux hasn't revealed where the $350 million in savings will come from, but it's a good bet they won't be saving money by hiring people and expanding existing facilities like Roper.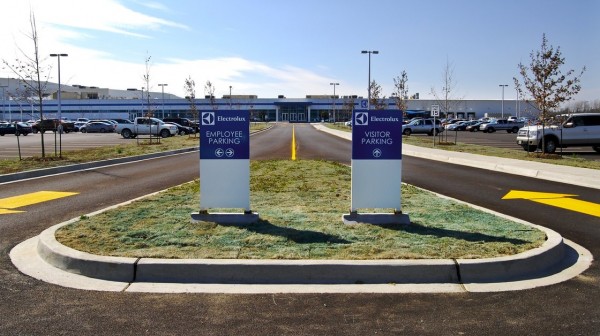 Making matters worse, Electrolux just released some poor earnings numbers from the last quarter. Appliance giant blames "slow ramp up" at its brand new Memphis oven plant, which is redundant to Roper – or will be after the merger. If they get production problems fixed there and start hitting targets, there might not be any reason to keep Roper open for long after the deal is done.
Merger deal is still expected to be complete this summer.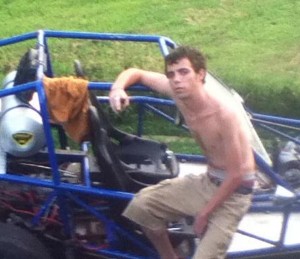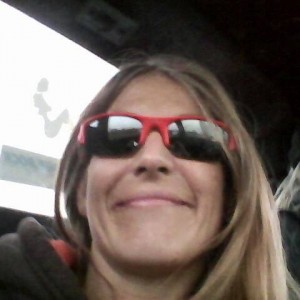 George Arthur Link, 24, and Melissa Nicole Smith, 35, arrested on various charges of drug possession after a traffic stop for driving on suspended license.
Also: Latest local arrests and jail bookings, April 2-8.



A Confederate monument and a series of Confederate flags recently installed at the Chattooga Courthouse have brought the community a ton of controversy and unwanted attention.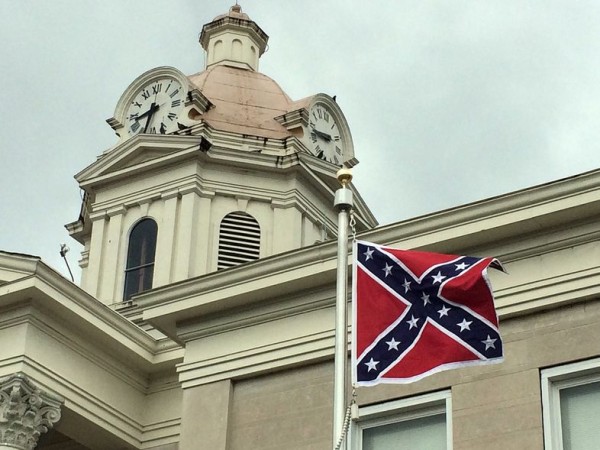 As evidenced by this report in the Atlanta paper.


A week ago Thursday the city began remodeling City Hall using some of LaFayette's tiny share of SPLOST funds. Work began with city council members painting the council chamber/court room.
Linked article says there will be a council meeting there tonight, but that's been changed. April council meeting will be Tuesday evening at the library as city hall is still being worked on.


During the literal last few minutes of this year's legislative session, state lawmakers crammed through tax breaks for a handful of businesses and special interest groups.
The list includes $1.2 million in discounted car tags for the new Mercedes HQ coming to Atlanta, tax exemptions for a luxury hotel in Savannah, and tax credits for video game developers.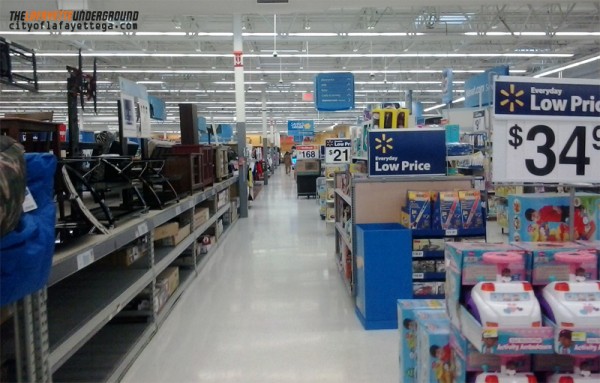 Walmart announces all of its Georgia employees are making at least $9 an hour as of April 4th. Employees will be raised to a minimum of $10 per hour by next February.
Company says its average hourly wage in GA, at all levels, is now $13.17/hour.
Stinks they have to give people raises to get to $9 but at least they are giving raises. A similar statement about Walmart's Tennessee stores has also been released.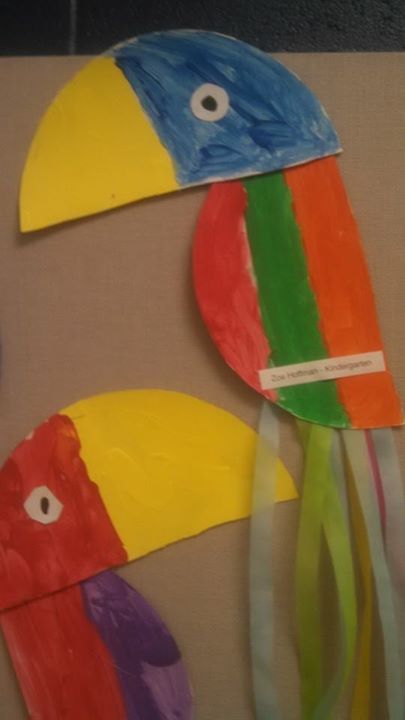 Students from most Walker County Schools were represented on Saturday at an art show held at Saddle Ridge.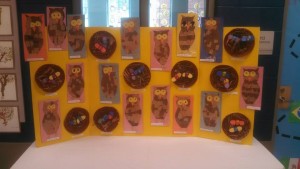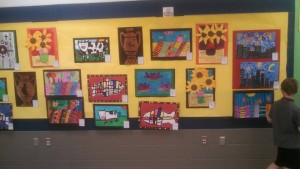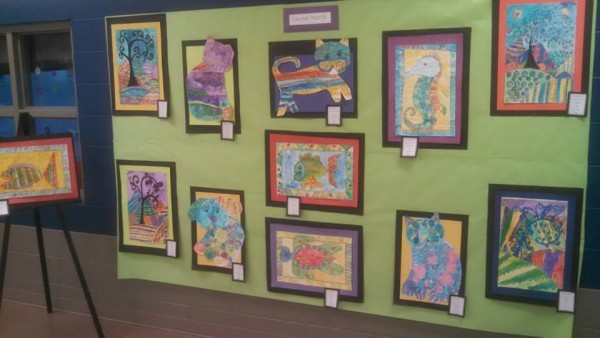 Under a media spotlight and dealing with an inmate lawsuit, Georgia Department of Corrections says it will no longer deny hormone therapy and other treatments to inmates identified as trans-gender.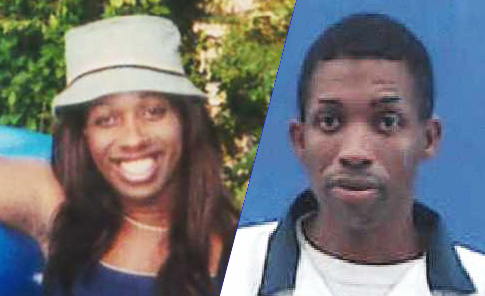 Inmate Ashley Diamond of Floyd County, who sued the state earlier this year over being denied hormones and a prison transfer, is now receiving some limited treatment.
Elton John has spoken – let it be done.


Spotted Saturday on Old Trion Hwy. near Oakton Rd.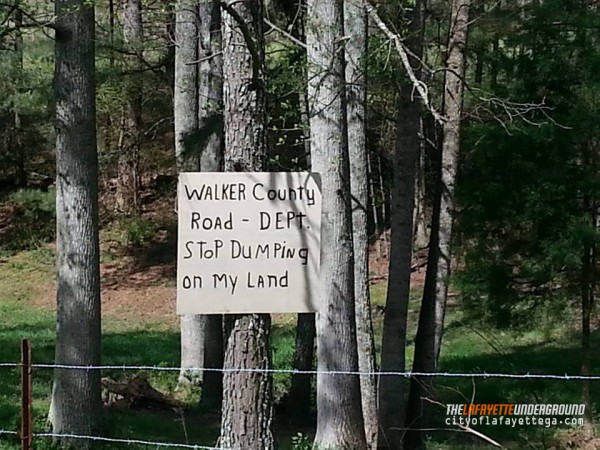 Not sure what's going on but somebody's not happy.


If you own a dog or cat, you need to be responsible for their health and the health of your neighbors and get them a rabies shot.
Reduced cost rabies clinics will be held all over the county over the next two weekends. Locations next Saturday include Gilbert (12-1), Osburn School in Chickamauga (3-4), and Rock Spring Elementary (4:30-6). Shots are just $10.
Since this is a reduced-cost service, don't expect white-glove treatment and fresh needles for every animal. If your animal is sensitive or medically fragile, skip these and make an appointment at the vet for a regular-price rabies shot in the office.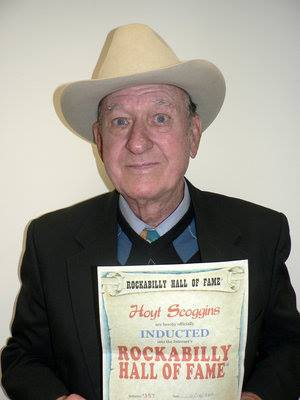 Lost local history: LaFayette native Hoyt Scoggins was a well regarded rockabilly performer in the 1950's, with several popular records, regular radio appearances, and an early TV show on what eventually became channel 9.
After years of recording and performing with top country music stars, Scoggins left music to become a preacher. In recent years he's been inducted into the Atlanta Music and Rockabilly halls of fame.
Here's one of his top songs, from 1956: Tennessee Rock.


So you have concerns about government spying on citizens? You're certainly not the only one.
A portion of the federal Patriot Act allowing federal agents to collect phone records from innocent people will expire later this year unless it's renewed by congress.
This organization is organizing people to contact elected leaders to ask they let the law expire; sign up here to help with the fight.
Not the kind of thing LU normally gets involved with, but this is a pretty big deal and we can all play a part in fixing a huge wrong being committed by the US government in the name of "security."


Seventy years ago yesterday, FDR died while staying at the Little White House in Warm Springs, GA. Roosevelt is the only US president and only sitting head of any nation to pass away in Georgia.
The place of his death is operated as a state historic site, open to the public.
If you're interested in the topic of FDR's death, you'll probably enjoy FDR's Funeral Train: A Betrayed Widow, a Soviet Spy, and a Presidency in the Balance. Check it out from a library (no copies locally, sorry) or buy it here from Amazon.com.


For today's links and any breaking news, follow the Underground on Facebook or Twitter.