2015
01.12
Walker County leaders hint that paying down Hutcheson's debts to Regions Bank will cost about $4.5 million and will likely result in another tax increase for citizens next year because the county has no savings.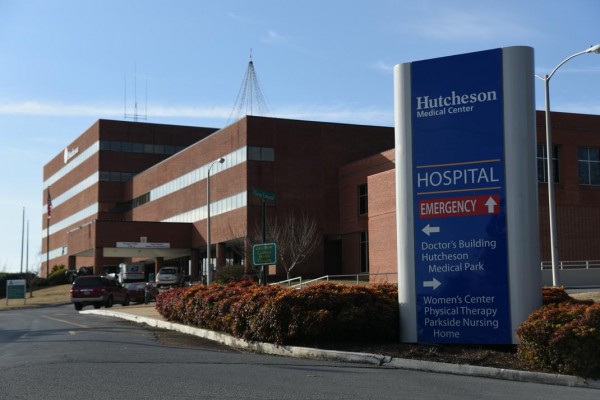 County Attorney Don Oliver says it was easy for Catoosa to repay its share of HMC debts because they have "cascades of tax dollars coming in" unlike Walker.
Why don't they mention that lack of money when the Commissioner wants to buy farms, banks, and toys? Catoosa wouldn't have "cascades" of cash either if they wasted cash like Commissioner Heiskell does.

Hutcheson is bleeding out, we've got a $1,000 fine every day they dont fix environmental damage on Lookout Mountain, and what's the Commissioner focusing on? Easter eggs at the Farm. Somehow we have enough money to do THAT.


LaFayette City Council will meet tonight at 7:30. Items on the published agenda include recognizing Christmas parade winners, closing out 2008 SPLOST funds, signing a contract for Freedom Festival fireworks, and new rules for pawn shops and metal dealers in the city.


Hide yo wife, hide yo chillens – the Georgia General Assembly is now in session.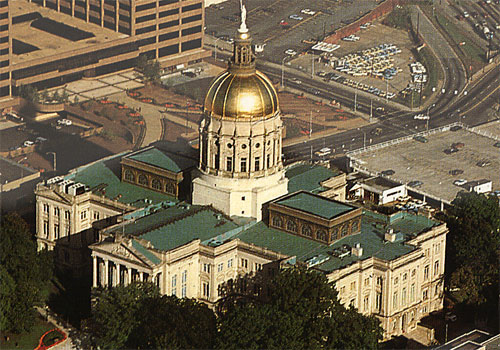 Educational issues to be discussed this session include whether or not to keep electing the state school superintendent or let him be appointed, probably by the governor, who appoints way too many leaders already.
Legislators will also consider the creation of a "state wide" school district to offload troubled students into so they can get better services and normal school districts can pretend some kids don't exist, for statistical purposes.
The legislature will do the bidding of state car dealers by forcing Tesla to stop selling cars directly to consumers.
Another proposed new bill that could legalize marijuana-derived products for medical purposes would limit use to nine specific illnesses, including fibromyalgia, glaucoma, AIDS, and epilepsy. An expanded version of the rules would cover additional issues like PTSD, autism, and anything considered terminal.



Last Monday two women got into a fight at Walmart, apparently because one owed the other rent.
WQCH Radio, 01/10/15:

"67 YEAR OLD FAYE OSBURN SAW HER RENTER IN THE STORE. SHE QUESTIONED 44 YEAR OLD TRISHA ASHER ABOUT BACK-RENT ALLEGEDLY-OWED. THE POLICE REPORT SAID THE TWO WOMEN WERE CURSING AND SHOVING EACH OTHER, BEFORE THE ROW WAS BROKEN-UP. AFTER WATCHING STORE VIDEO OF THE ALTERCATION, DETECTIVES DECIDED TO SERVE BOTH WOMAN WITH CITY WARRANTS FOR DISORDERLY CONDUCT."

LaFayette Library to launch two new programs later this month: "Magic the Gathering" for kids and adults and a knitting/sewing group.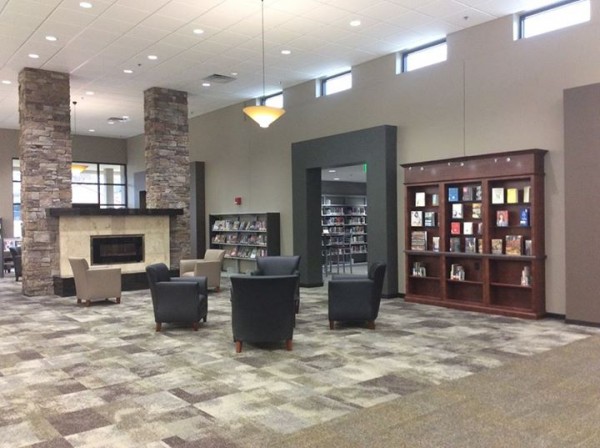 If you haven't stopped by the new library building yet, you really should check it out.


Three LaFayette area restaurants were visited by health inspectors during the last week.
McDonalds got a 92, Subway at Walmart got a 91 (Cited for meatballs not kept warm enough to be safely served), and Rafael's received a score of 80 (Dinged for employees eating in kitchen, cold items not kept cold enough, prepared items not dated, and minor cleaning).


Walmart remains the center of economic AND criminal activity for all of LaFayette:
WQCH Radio, 01/10/15:

"A MOTHER AND DAUGHTER WERE ARRESTED TUESDAY – AND CHARGED WITH SHOPLIFTING AT THE LOCAL WALMART. POLICE SAY THE WOMEN WENT THROUGH CHECKOUT AND PAID FOR A GALLON OF MILK, BUT LOSS PREVENTION PERSONNEL HAD SPOTTED THEM CONCEALING OTHER ITEMS IN THEIR PURSES.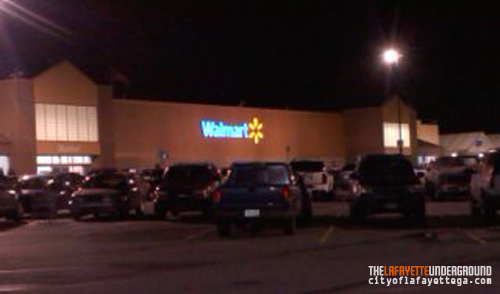 "WHEN SEARCHED, POLICE FOUND VARIOUS SMALL GROCERY ITEMS, DVD'S AND BATTERIES THAT HAD NOT BEEN PAID-FOR. THE TOTAL VALUE WAS AROUND $100, ACCORDING TO THE REPORT.
"ARRESTED WERE 67 YEAR OLD MYRTLE SUE STINNETT OF LAFAYETTE, AND HER DAUGHTER, 48 YEAR OLD PATSY MAE DIXON OF SWEETWATER, TENNESSEE."
Also: latest local arrests, January 1-7.



Comcast is bad and getting worse; state laws actually keep the Georgia Service Commission from dealing with the telecom giant's biggest pricing offenses.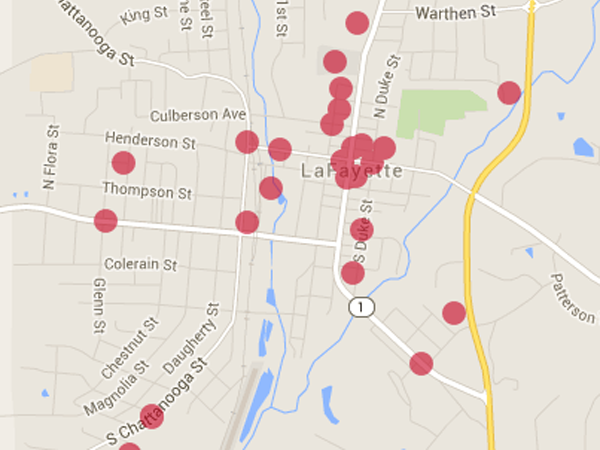 Now they're using YOUR home wifi router to expand public wi-fi service, on your back, to increase their profits and screw possible competitors.
"Within the past several years, Comcast began supplying its residential customers with new wireless routers, equipped to broadcast not only its customers' home Wi-Fi network signal, but also an additional Wi-Fi network signal that was available to the public. Comcast then began selectively activating these routers to broadcast the secondary network – the public "Xfinity Wi-Fi Hotspot" – in various markets across the country, with the goal of enabling 8 million Xfinity Wi-Fi Hotspots by the end of 2014."
If you drive around LaFayette you'll see those popping up. Plug "30728" into this map. (Others are available but don't show up on the official list.)
Lots of churches, lawyer offices, insurance offices, private individuals who are paying Comcast a lot of money and also carrying the company's not-free service on their backs – plus the degradation of quality when somebody's in the parking lot downloading a terrabyte of porn while you're trying to work. Not to mention issues of legal liability when a random Internet user does something illegal on your network.


A "liberal" argument in favor of school choice.
If money was no concern and you could choose between a variety of school options, would you still send your child or grandchild to the school they currently attend?


Wally's Friends of Chattanooga provides low-cost spaying and neutering of dogs and cats, seeking to reduce the numbers of unwanted animals in shelters.
The organization picks up and delivers animals to various communities; they'll be in Walker County at the Civic Center again on January 26th.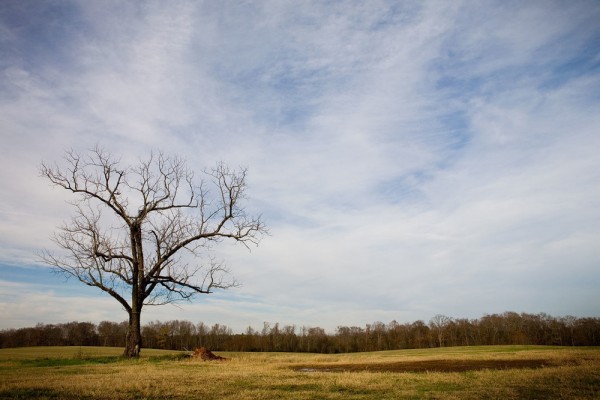 A native southerner comes home from California.


Georgia has fifty doctors who work exclusively inside state prisons, treating inmate injuries and ailments. Reporters in Atlanta find that 11 of the fifty have "spotty records" as physicians and hint they only work in the correctional system because they can't find medical jobs anywhere else.


For today's links and any breaking news, follow the Underground on Facebook or Twitter.