2014
11.26
Happy Thanksgiving!
LU will be on break the remainder of this week; Updates will return next Tuesday.
Sunday night around 11:30 LaFayette fire crews responded to a house fire on Fortune Street in Linwood.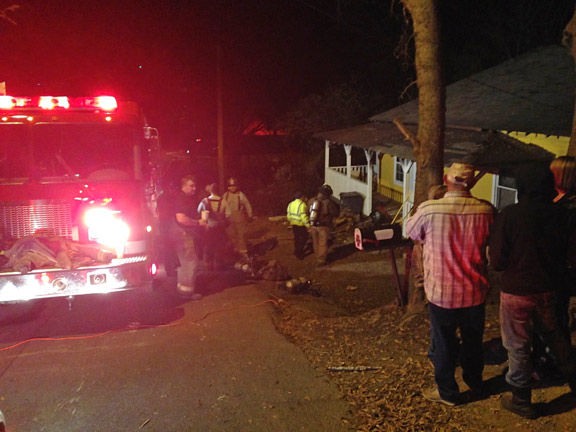 The blaze turned out to be a kitchen accident. A mom cooking late at night was distracted at a neighbor's house, then returned to her own rental home an hour later to find smoke and flame.
(Who cooks dinner at 10:30 at night for five kids?)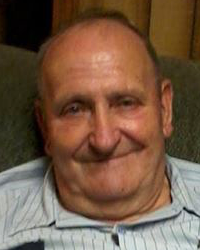 Friday night 73-year-old Freddie Wooten of Dade County disappeared. He was last seen driving on Lula Lake Rd. heading to pick up a relative, but never arrived at his destination.
Sunday evening a vehicle matching the description of Wooten's minivan was found in a swimming pool off Brow Rd. in Chattooga County, and a body found inside was later identified as the missing septuagenarian.
No foul play is suspected in the disappearance and death, but an autopsy will confirm how he died. Family members suggest the man may have suffered a stroke earlier in the week, contributing to the accident.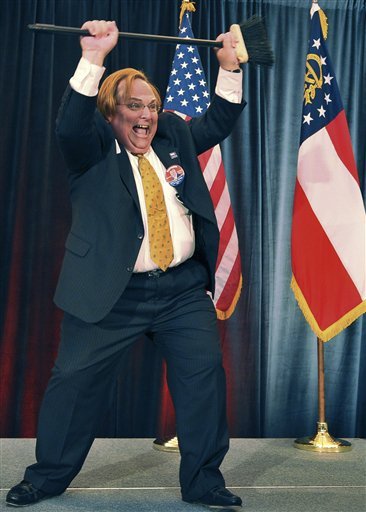 Harris Blackwood, director of the Georgia Office of Highway Safety, was recently ordered to take "sensitivity training" after making inappropriate sexual comments to various employees on multiple occasions.
Department insiders say Blackwood isn't just inappropriate, he's incompetent. And one local who's worked with him before describes the man to LU as a "bumbling idiot."
Blackwood is a former newspaper editor (and current op-ed writer) who was appointed to run the OHS office after helping with Gov. Deal's 2010 election campaign. Despite his recent behavior problems, Deal's office says he still has the governor's full support.
Politicians appointing former newspaper reporters, who took their sides, to well-paid positions they're not qualified for. Are we talking about Nathan Deal or Bebe Heiskell?
This loser is to state government what Larry Brooks is to the county.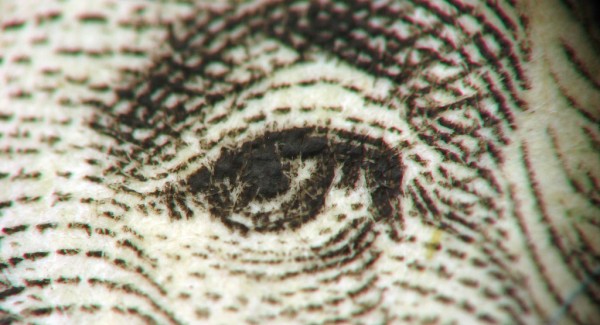 Sunday a man and woman, with child in tow, successfully passed four fake $100 bills at LaFayette Walmart. They purchased small items at multiple registers and pocketed the change as profit.
Based on their behavior, cashing identical large bills at multiple registers in the same store and not spending the change, they knew exactly what they were doing.
(Walmart doesn't have enough money to buy these for cashiers?)


Gilmore, Dykes, Lovern, Holland, Everett, Newberry, Howell, Scott, Rodriguez, Hambrick, Mast, and more – local names featured in the latest jail reports.
November 17-23, Chattanoogan.com
Looks like somebody's going to have an awkward Thanksgiving.



Monday State Senator Curt Thompson of Norcross pre-filed two bills dealing with marijuana in Georgia.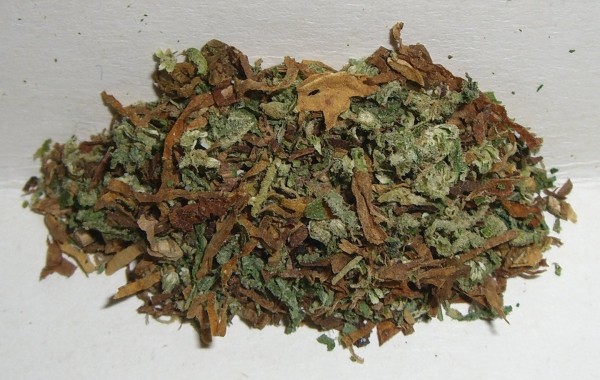 SB 7 would allow use of the drug for medical purposes, and would see it regulated and dispensed like any other prescription medication.
The other bill, SB 6, would allow recreational use of pot. If passed (it's NOT going to pass), it would establish licensing, taxes and oversight for marijuana retailers.
Both measures are independent of each other and don't require the other to pass in order to become law.


Also on Monday, Maryland Fried Chicken reopened under new owners.


Keith McLoughlin, CEO of Electrolux, says his company's pending buyout of GE (and Roper) will give the combined business strength in research and development and allow for more "leverage" with stores that sell its products. He also says the merged corporation will be able to "cut costs" but doesn't specify how that would be done.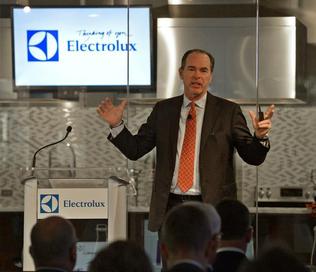 Extra manufacturing capacity is NOT one of the merger benefits he listed – perhaps a bad sign of what cost cutting will entail. Once the merger finishes, probably in the spring, Roper employees will only be guaranteed a year before their immunity to "cost cutting" ends.


A lawsuit filed last year by family members of a man murdered behind bars at Hays Prison was recently settled for an undisclosed sum.
Channel 2 in Atlanta has discovered the undisclosed amount was $350,000. Two other civil suits over inmate murders at Hays are still pending, but are also likely to be settled for at least the same amount.


Walker schools and UGA's College of Agriculture are working together so local middle and high school students have more opportunity for agricultural education. That means trips to working college-run farms and internet participation (via Skype) in actual college agriculture classes.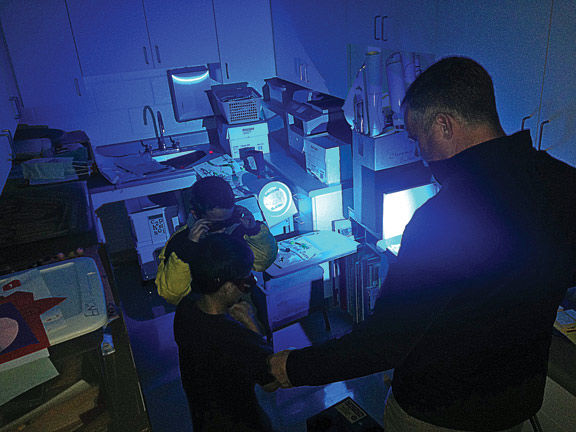 More hands-on teaching in local schools: North LaFayette gifted students were recently given an introduction to criminal forensics by officers from LPD and the GBI.
Not sure if that's an appropriate topic for first and second graders, depending on how it was presented, but definitely more educational that coloring or playing kickball.



When can you pass a stopped school bus with flashing lights?
Many Georgia drivers (and 99% of Walker County) don't know.
In January Gwinnett County GA schools will begin sending tickets to drivers who pass THEIR stopped busses. If Walker Schools did the same, the school system budget would double just from fines being paid.
(The answer? Cars going in the opposite direction, but only when the road is divided by a median. A bus stopped without flashing lights can also be passed, carefully.)


Newly appointed leader of Chattooga County's Chamber of Commerce says she wants to stop focusing on recruiting industries and instead work to bring retailers into the community. She also wants to give more attention to the county's agricultural businesses and work closely with existing civic groups.
Walker County's chamber is still without a director. Maybe she'd come here too?


Best hot chocolate EVER.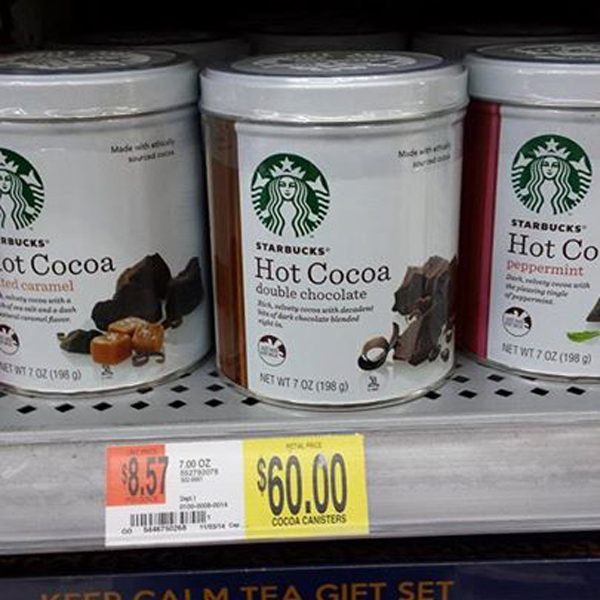 Or better be anyway, for $60 a can.
(Walmart employees assure LU this was a pricing mistake they corrected; cans of the cocoa normally sell for about $5.)


A minor earthquake was recorded last Friday in Whitfield County.


GA voters recently approved an amendment exempting college dorms run by private companies from taxation. Now the state's college system has chosen a company from Rhode Island to manage housing for nearly 11,000 students.
Beginning in the spring that out-of-state company will redevelop student dorms at Dalton State College.


For today's links and any breaking news, follow the Underground on Facebook or Twitter.