2014
11.22
As reported, Wednesday night one of Hutcheson's many boards voted to put the hospital in Chapter 11 bankruptcy protection. Unfortunately the purpose of that move isn't to fix the hospital's problems or protect taxpayers from being held responsible for millions in debt – it's only intended to delay and complicate Erlanger's efforts to foreclose.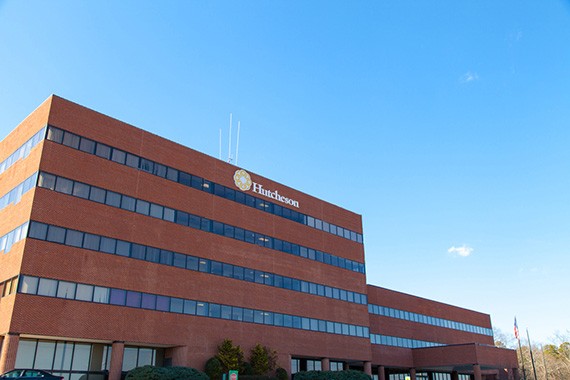 Bankruptcy does nothing get Walker or Catoosa out of trouble; both counties will be left owing over $20 million each in hospital debt regardless of Hutcheson staying open or closing. A bankruptcy filing only prolongs the inevitable and protects current Hutcheson administrators' jobs (for now) while the place continues to burn down financially.
The bankruptcy filing highlights again how complex the hospital is structured, with multiple boards all in charge and none of them accountable to the taxpayer. The filing also shows Hutcheson's priorities over the last few years: An included list of creditors shows lots of lawyers and bill collectors owed money by the failing medical center, and very little owed to suppliers of medical services or equipment.
During the final court-ordered public hearing for Hutcheson, in Dade earlier this week, the CEO asked people to pray for the hospital, continued pretending a foreclosure would be a bad thing, and said they've added MORE BOARDS to the hospital's existing half-dozen boards to "fix" what's broken.
What's needed to fix what's broken at Hutcheson is a complete clean sweep of management. The only way to GET that soon is to allow foreclosure to move forward so a new owner can restructure the hospital – the very thing current leaders are spending time and money to block.



OSHA has cited Nissin Brake for multiple serious safety violations. If not corrected, safety issues could cost the company $53,000 – and could cost employees dying, or at least being seriously injured.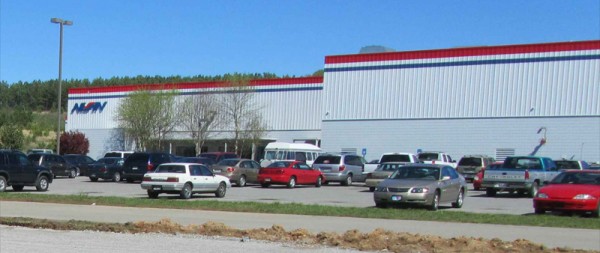 Specific problems cited include removing safety guards and lock-outs so machinery doesn't run while being serviced, poor employee training, and not providing employees with proper safety equipment.


Walker County has been given a fake award by the state for landing the Audia Plastics warehouse deal in Noble.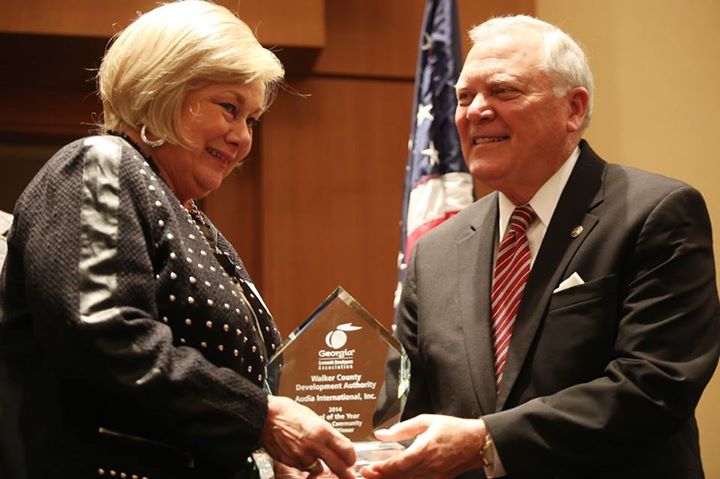 Other counties that won the same award landed deals bringing hundreds of new jobs into their communities, but Walker County and Audia have yet to nail down ANY kind of job numbers for the $24-million SPLOST project.
Other examples of the award: Bryan County got mid-size community award for a deal bringing in 180 jobs. Douglas County got an award for a deal guaranteeing work for 550 by 2019. So how many jobs do WE get for the $24 million SPLOST project?
UPDATE: After LU again called out the county, and state, for not releasing job figures related to the Audia Plastics development deal, some numbers were sent out to the media.
Per WQCH, the finished factory on a former farm in Noble (projected to cost the county $24 million plus tax breaks) will employ 150.
WQCH Radio, 11/20/14:

"WHAT HAD BEEN HELD AS A RATHER 'CLOSELY GUARDED SECRET' WAS REVEALED AT AN AWARDS CEREMONY MONDAY: AUDIA INTERNATIONAL WILL EMPLOY AROUND 150 WORKERS WHEN PRODUCTION BEGINS NEXT YEAR. THOSE EMPLOYEES WILL EARN A HIGHER-THAN-AVERAGE WAGE FOR THIS AREA, ACCORDING TO STATE OFFICIALS.
"THE NEW AUDIA PLANT SIZE HAS ALREADY BEEN DOUBLED SINCE THE PROJECT BEGAN. IT WILL COVER OVER 280-THOUSAND SQUARE FEET, WITH 54-MILLION DOLLARS INVESTED IN THE PROJECT. AUDIA IS AN INTERNATIONAL SUPPLIER TO THE PLASTICS INDUSTRY. THE WALKER COUNTY PLANT IS SLATED TO OPEN IN THE THIRD QUARTER OF 2015."
If true, that's good news. But it's hard to believe, considering Audia's largest existing sites around the globe employ less than 100 people each.
They originally said the place would open this fall, then next spring. By the time this is said and done it'll be projected to open after the 2016 elections and this will be the current commissioner's main campaign effort.
Also, higher than the average wage isn't necessarily a lot. $8 an hour would probably top what a lot of people make in Walker County. Don't hold your breath on this until you actually see people hired, working, and being paid.



Authorities in Chattooga County are looking for a driver using police-style vehicle lights to impersonate law enforcement.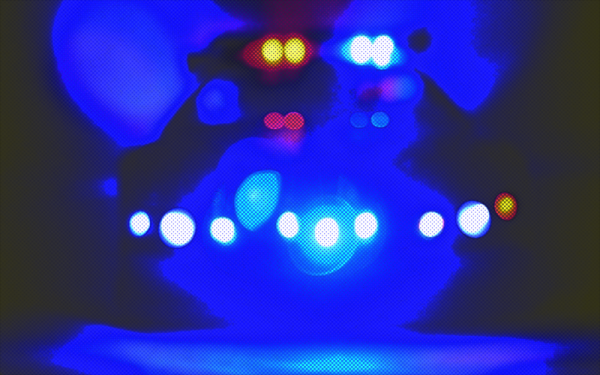 It's against the law in Georgia for an unmarked cop car to pull people over, but some departments do it anyway. So you can choose: Do I pull over and risk being raped or robbed by a non-cop, or ignore them and risk getting run down and shot by a real officer in an unmarked car?
Any driver being pulled over by an unidentifiable vehicle should drive to the nearest public place or lit parking lot, and also call 911 to verify the flashing lights belong to legitimate law enforcement. If it really is an officer, they'll hopefully be understanding.


Disturbance at Shaw/Synthetic in Chickamauga Wednesday afternoon was an oil spill.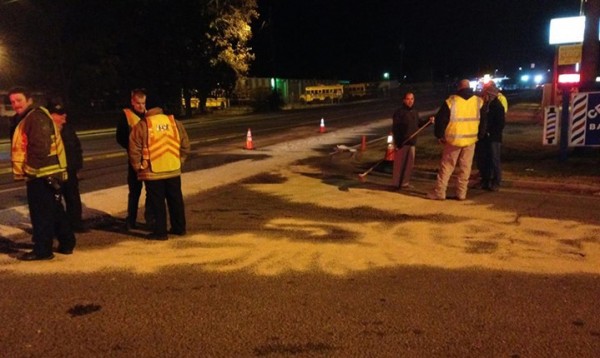 A Shaw truck leaked oil down the side of hwy. 27 for about half a mile, requiring GDOT and local emergency responses. Mess was contained and emergency crews left around 7:30.


Also on Wednesday, an unidentified person drove into a building at the Walmart shopping center, near Goody's.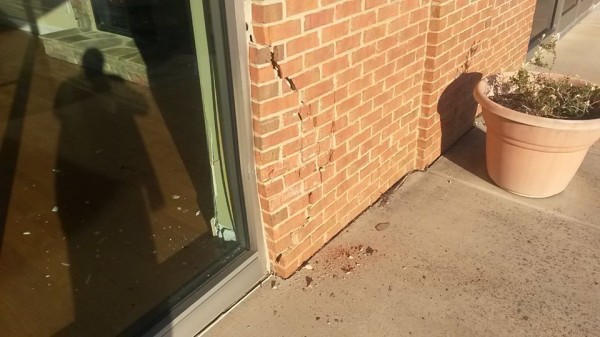 Building and vehicle sustained minor damage.


Vehicle burglaries aren't just happening overnight. Friday week ago, a woman's purse was lifted from her car while she was in Dari Dip for less than half an hour.
More crime news: A Monroe Green Rd. resident who spent October in jail arrived home, after release, to find his 4-wheeler stolen.
Pro tip: When in jail, have someone secure your belongings else you don't have belongings when you get sprung. (Report doesn't give the man's name or mention why he was in jail; irony would be a burglary conviction.)
Also: Latest local arrests and jail bookings.




After Tuesday's "winter weather drill" and a $14 million budget increase, Georgia's emergency services director says the state is ready to handle this winter's snow and ice.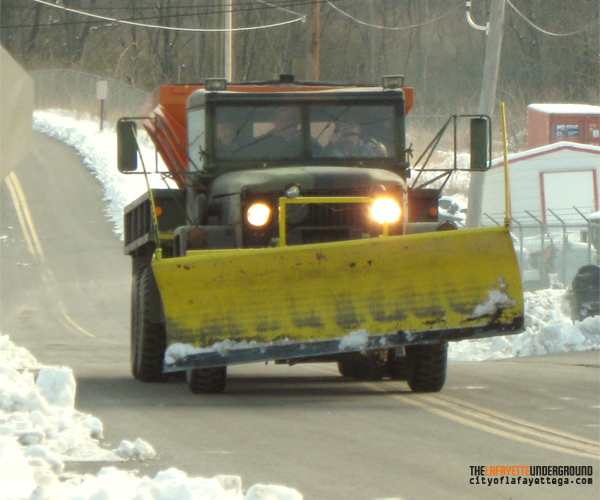 The month isn't over yet, but recorded temperatures make this Georgia's second coldest November since World War II.




Georgia legislators have begun pre-filing bills for the General Assembly session that starts in January.
One bill to be discussed during the 2015 session will require businesses selling alcohol to buy "liquor liability insurance."



A small Atlanta company, run by a husband and wife team in their basement, is saving and rereleasing nearly-lost folk music.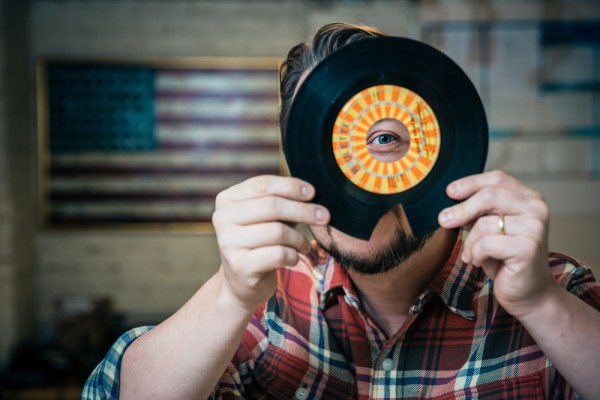 The couple's business, Dust-to-Digital, has won Grammy awards, is highly respected by serious musicians, and has made them a good bit of money, all while saving recordings from the early 1900's for future generations.
Who are they? Lance Ledbetter, who grew up in LaFayette, and his wife April.
(Now THERE'S an idea for a local-connection Christmas present the recipient doesn't already have..)


Whitfield and Dalton leaders have held off on pushing a new SPLOST tax on citizens (for now) because their multi-member commissions can't agree on spending priorities. They'll meet at a later date and work out how to best use the funds to benefit citizens.
Versus having a sole commissioner who decides to spend all the money on buying farmland and banks without input from anyone. Boy, wouldn't THAT suck.


First ever "Gaming for Kitties" has been going on since 8 this morning in the Agricultural building behind Walker County Civic Center, and won't end until 8 AM tomorrow.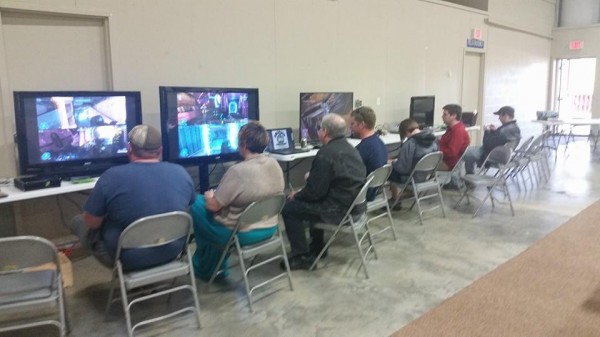 The activity is a 24-hour X-Box gaming marathon with all profits going to the North Georgia Animal League.
Wait, you can do fundraisers without singing, hosting a car show, or selling food? What's this world coming to?



Bi-Lo announces official support for ApplePay in all of its stores, beginning last Tuesday. ApplePay is a NFC-based payment system that works with the new iPhone 6.
(LU shared a rumor last week that Bi-Lo and its Winn-Dixie subsidiary would begin accepting ApplePay Monday.)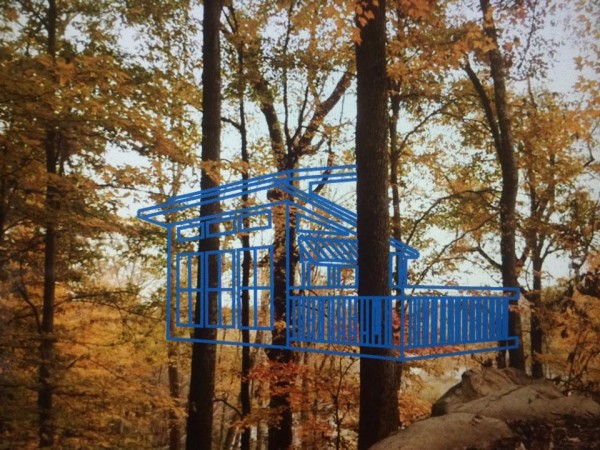 A eco-friendly adult-size livable treehouse is being built in Flintstone.
(Wonder what THEIR property county taxes will look like..)


During the holidays, Shop-Rite will have pre-packaged bags of food available for $5. The "Home folks Helping Home folks" bags will be given, after purchase, to needy local families through The Care Mission.


Earlier this month LHS horticulture students worked on landscaping at Naomi Elementary.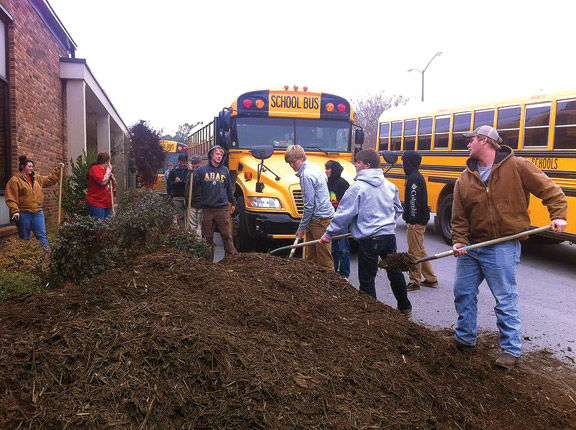 Best way to learn something is to actually do it. A win-win for students AND the school.


A new state program allows inmates at one women's prison to finish high school through a state charter school. Plans call for expansion into one men's prison, and may go state wide if it's successful.


State of Tennessee now allows farmers to grow hemp, but must be licensed to do it and also allow random unannounced inspections to verify the hemp is just hemp and not it's female variant, pot.


For today's links and any breaking news, follow the Underground on Facebook or Twitter.