2014
05.06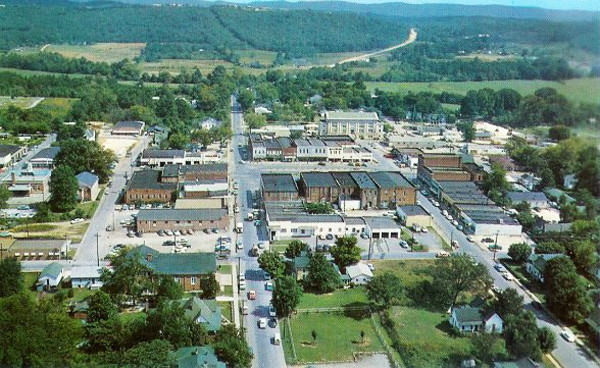 Per this article, LaFayette City Council and Mayor Arnold have narrowed the list of City Manager candidates down to only three, out of over 60 who applied.
LaFayette Underground has now verified the final choice for City Manager is David Hamilton, a native of LaFayette currently living and working in Alabama.
Mr. Hamilton has been offered the position already, but hasn't formally decided if he'll accept the role. Sources close to Hamilton's family say he's been scouting homes in the area, which means he's taking the offer seriously. An announcement of the selection will be made as soon as he signs on the dotted line.
City has been without a permanent manager for about 13 months now.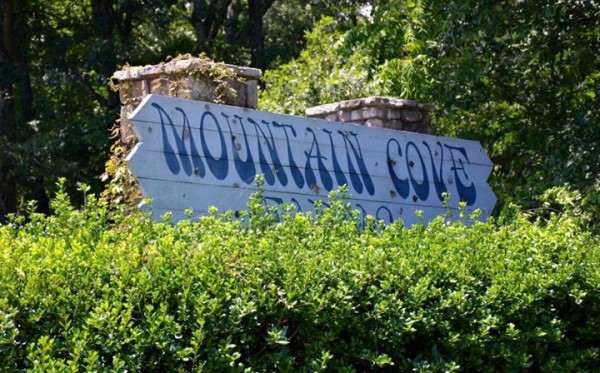 Walker County and the state are throwing MORE money into an expansion of Mountain Cove Farms. Now the county has taken over a state-owned barn across the street for more wasteful foolishness.
WQCH Radio, 05/01/14:

"IN OTHER BUSINESS THURSDAY, THE COMMISSIONER SIGNED A LEASE AGREEMENT WITH THE STATE, ALLOWING THE COUNTY TO USE THE LARGE WHITE BARN, LOCATED ACROSS THE ROAD FROM THE MANOR HOUSE AT MOUNTAIN COVE FARMS. THE LEASE REQUIRES NO MONEY, ONLY THAT THE COUNTY KEEP INSURANCE ON THE STRUCTURE. THE COUNTY HAS ALSO SECURED A 30-THOUSAND DOLLAR GRANT FROM THE STATE HISTORICAL PRESERVATION COMMISSION TO STABILIZE THE BARN'S STRUCTURE.
"COMMISSIONER HEISKELL SAID THEY'VE HAD SEVERAL REQUESTS FROM WEDDING PARTIES TO RENT THE RUSTIC BARN."
Sounds great, right? Except insurance on a public facility (especially one collapsing) likely isn't cheap, and the $30k grant (coming out of your STATE tax dollars) will hardly fix the thing up. It'll need lights, a concrete floor, HVAC, new roof, a parking lot, restroom facilities, everything will have to be handicap accessible..
Having reached a place where Mountain Cove Farms requires only maintenance instead of continual investment in renovations or construction, the county just signed a deal committing more money to more renovation and construction.
Remember that when you're driving around the county hitting potholes and wondering why nobody ever picks up trash off the side of the road. The county WOULD have money for those problems if it wasn't wasting so much on Commissioner Heiskell's pre-retirement dream.


Parents of young children be careful. LU has heard from a family that recently visited the new Caboose Park on Patton St. and found the play area unusable due to broken glass on the ground, in the bushes, and in the sandbox.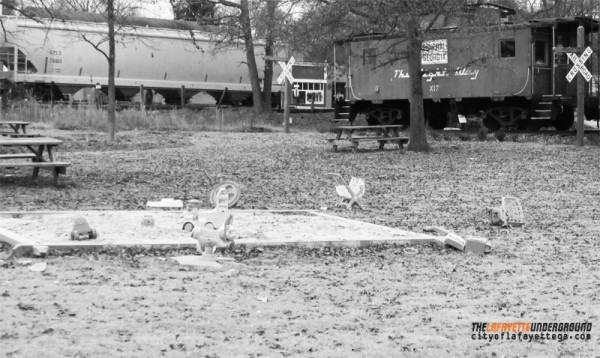 The complaining parents cleaned up most of it, but be very, very cautious before letting kids play there without close supervision and checking out the sand before they do.
There are homeless people and/or drunks who regularly hang out or sleep in the park. It's not policed well and is located between two places where homeless people tend to gather.
The park is a good idea but poorly planned by the DDA. There shouldn't be a sandbox there – maybe a swingset, slide, or something else along those lines would be more appropriate than a sandbox, which is hard to keep clean, gets used as a bathroom by animals (and maybe people), and can hide dangerous things like needles or glass.
The city also needs to enforce a curfew on the site so those who decide to "camp out" can be removed. Perhaps some posted rules about no glass containers would also help – but only if LPD enforces them.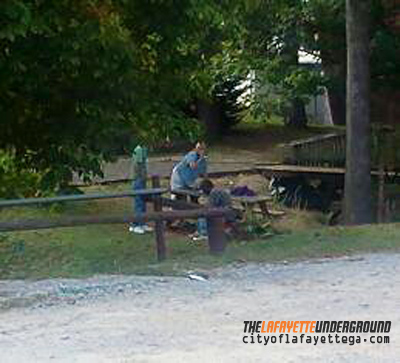 If we can have stupid rules banning bicycles and scooters from the rec. department we can surely ban drunk homeless people from leaving their trash in a tiny park.


Lock your cars!!
WQCH Radio, 05/01/14:

"LAFAYETTE POLICE ALERT THE PUBLIC TO ANOTHER ROUND OF 'ENTERING AUTO' THEFTS THIS WEEK.
"FROM TUESDAY AND WEDNESDAY NIGHTS, THE DEPARTMENT REPORTS 10 VEHICLES ENTERED, ALL IN THE SAME NEIGHBORHOOD. THE ADDRESSES WERE ON MAGNOLIA, BOMAR AND THORNTON STREETS, IN WEST LAFAYETTE. IN EVERY CASE, THE VEHICLE ENTERED HAD BEEN LEFT UNLOCKED, AND TWO OF THEM CONTAINED HANDGUNS, WHICH WERE STOLEN. OTHER MISSING ITEMS INCLUDE CASH AND PRESCRIPTION DRUGS.
"ONE OF THE VEHICLES ENTERED HAD A TELEVISION SET IN THE BACK SEAT, BUT IT WAS LEFT BEHIND. INVESTIGATORS SAY THAT INDICATES THAT THE ROBBERS WERE ON-FOOT, AND TAKING ONLY SMALLER ITEMS THEY COULD EASILY CARRY.
"ANYONE WITH INFORMATION ON THE THEFTS MAY CONTACT LAFAYETTE POLICE. AND ONCE AGAIN, RESIDENTS ARE REMINDED TO LOCK VEHICLES AT ALL TIMES, EVEN IN THE DRIVEWAY AT HOME."
This is hardly the first incident of people stealing from unlocked cars in the Queen City – after multiple robberies in the last year it's almost become a given. If you leave a vehicle unlocked in LaFayette, parked in public or in your driveway near the street, it WILL eventually be pilfered from.





Last week Chattanooga St. Tavern claimed online that the city's case regarding illegally serving liquor on Tavern property has been dismissed or rejected by a judge.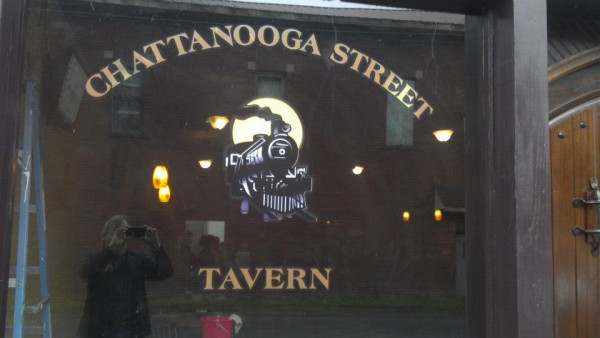 That's completely false. While there is a dispute over who has jurisdiction over the Lovelady situation, the case has hardly been thrown out – and something should happen in court within the next few days.



Walker County Police (glorified codes enforcement) has a huge budget, vehicles, and men with guns – but isn't capable of making owners of a trailer destroyed by a tree five years ago clean up the site.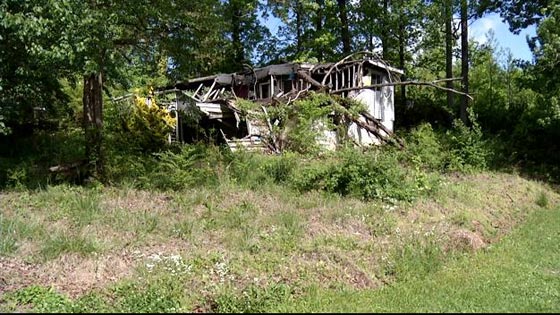 A child died in the accident; his family and neighbors of the eyesore Rossville property are desperate to see the thing go away. They're not holding their breath for help from the county.
If the codes department can't fix an obvious, huge problem like this (where nobody lives in the house and the owners don't care) why do we even have a codes department at all? It's just a work program for Bebe loyalists who aren't smart enough to run a copy machine or make coffee.


If you have reason to drive down Hwy. 95 between Rock Spring and Catlett, please be aware that the state is paving out there this week. School traffic at Rock Spring Elementary was a nightmare Monday afternoon.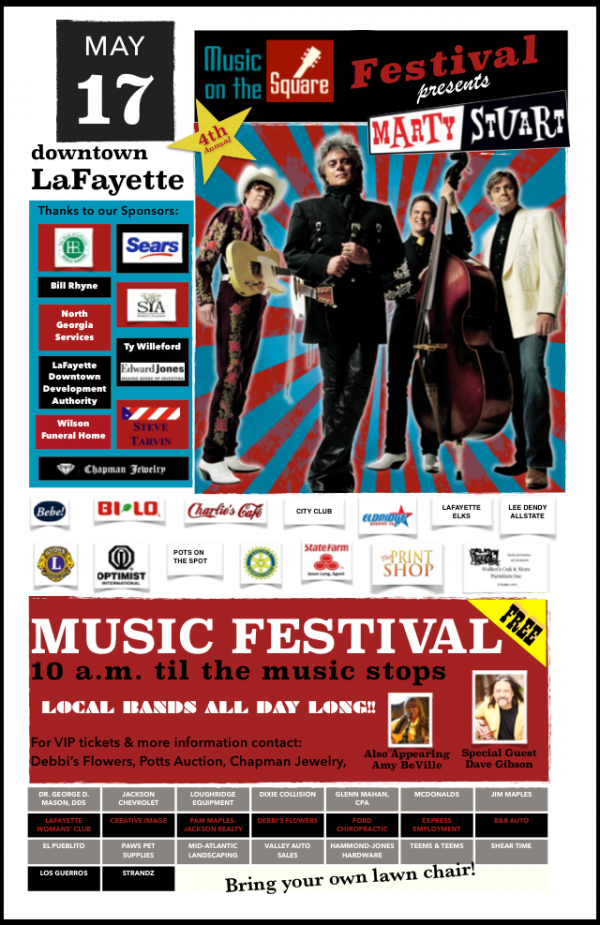 Lineup for this year's Music On The Square concert has been announced:
10am North Ridge Band
11am Philip Wells
12am The Thrift Store Cowboys
1pm Amy Beville
2pm Krista Cherivtch
3pm 8 Trk
4pm The Belaires
5pm Common Ground
6pm Dennis Brown and Friend's
7pm Channing Wilson
8pm Dave Gibson
9pm Marty Stuart and the Fabulous Superlatives
More local music news: "Shenandoah" will appear at Finster Fest in Summerville at the end of the month.


Thursday Chattooga County law enforcement raided two stores, in Summerville and Cloudland, as part of a lengthy investigation into synthetic drug sales. Names of four suspects have been released.



Have you watched Ian Stephens on UFC Ultimate Fighter 19? Here's an unedited clip from a few weeks ago of Stephens taking on Lyman Good.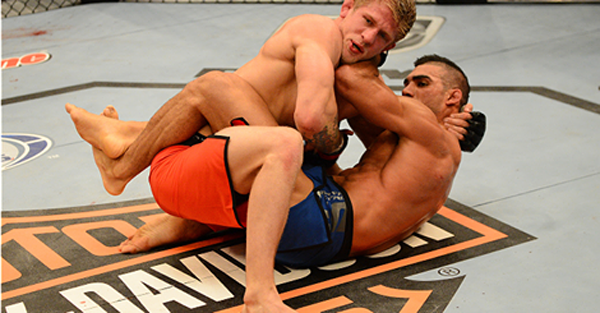 [Clip contains NSFW language.]


Marine Sergeant Tyler Skelly of LaFayette was laid to rest Monday afternoon in Chattanooga National Cemetery, with full honors.
Skelly died in Dalton last week as the result of a brain injury sustained two years ago in Afghanistan.



Did you buy a raffle ticket yet to win this beautiful Gibson guitar? Tickets are cheap, especially for a $3,000 instrument – and all profits go to the LaFayette Library. (Tickets can be purchased AT the library for several more weeks.)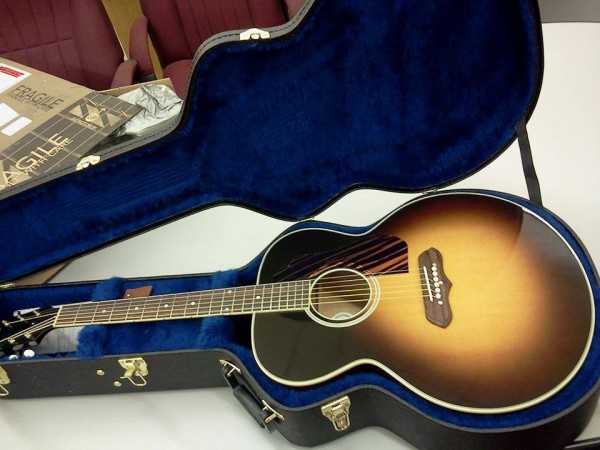 The guitar raffle is part of the Library fundraiser with Picnooga focused on the 1970 LaFayette Johnny Cash concert.



Carjacking of an elderly woman yesterday afternoon cements Rossville's position among Northwest Georgia's worst places to live, work, and shop.


Notable in the report is Gary Hugh Lovelady, age 29, co-owner of Chattanooga Street Tavern and (now defunct) One Eleven. Lovelady is known as a serial sexual harasser of Tavern employees, but was actually charged with "habitual violation" for driving with a suspended license on multiple occasions.


Highest local restaurant health scores for the last month: Triangle Park (99), Pigeon Mountain Country Store (96), Big John's (95), CJ's (94), Ivy Cottage (94)
Worst scores? Rafael's (87), Chattanooga St. Tavern (85), El Pueblito (80)
Everyone else inspected in the area got an 89 or higher. Not every restaurant was checked, health inspections are done quarterly.


Augusta voters will have a SPLOST on their ballot later this month. That's prompted media there to check on the legality of campaigning for (or against) the tax.
Based on this report, both the 2008 and 2013 pro-SPLOST campaigns here in Walker County violated state law. In light of that, the most recent tax vote could likely be overturned if challenged in court.
"Georgia law prohibits elected officials and government agencies from spending public funds on a campaign, including for promotional materials, and all official descriptions should not "express an opinion" about the proposal, according to Association County Commissioners Georgia, citing Georgia Code 21-5-30 and case law."
The tax-funded County Chamber of Commerce, county-owned Water Authority, and Gilbert Elementary PTO were all involved in promoting the tax being renewed. The commissioner also publicly stated it should be renewed.
"Promotional materials must identify the committee and its principal officer, according to Georgia law."
Neither the Pro OR anti-SPLOST campaigns identified themselves or their leadership on signs and campaign material last year. At least we did eventually find out who was behind them – nobody's admitted yet who paid for the 2008 SPLOST signs.


"Never doubt that a small group of thoughtful, concerned citizens can change the world. Indeed it is the only thing that ever has." ~~ Margaret Mead

University System of Georgia recently raised tuition for all state colleges. Now the state's technical college system is also raising rates, by $4 per credit hour. That takes the going price up to $89 a credit.


Georgia's new "Child Welfare Reform Council" held its first meeting on Wednesday. The council was created as an alternative to reforming child welfare laws in Georgia and is supposed to recommend legislation impacting DFCS, foster care, and family reunification.


Manufacturing activity in Georgia continues to increase, but manufacturing employment actually slipped a little bit last month. More stuff made but fewer people making it.


For today's links and any breaking news, follow the Underground on Facebook or Twitter.