2014
04.15
A six-year-old child was struck by a school bus and killed in front of Chattanooga Valley Elementary early Monday morning. Kindergartener was hit after exiting his bus in front of the Flintstone school and, per Coroner DeWayne Wilson, died instantly.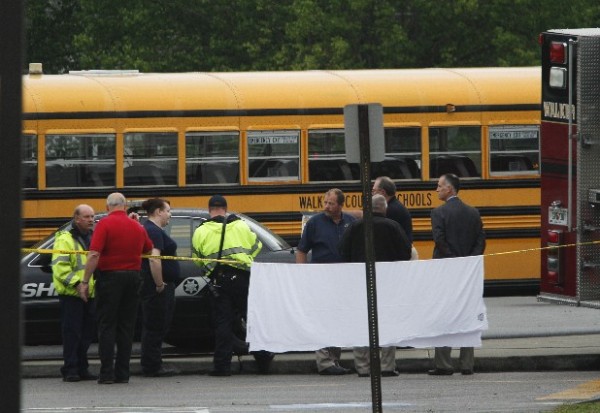 GSP is reviewing cameras from the bus and the school as part of investigating the accident. Final results of the investigation aren't likely to be made public for months, meanwhile a family and a community deal with the shocking loss.




Another article about upcoming property tax increase. Commissioner Bebe again blames the rise on cities, the school system, road work (which isn't paid for with this money), and property values.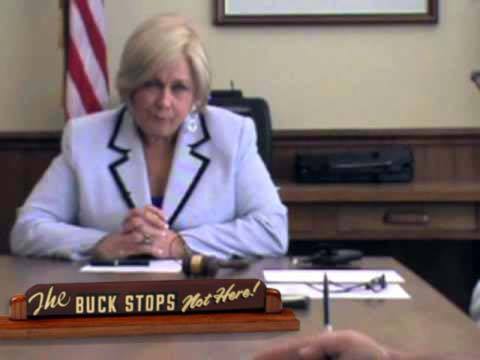 Article is only notable because it shows property tax rates in Walker for the last fifteen years. Since Bebe took office in January 2001, taxes have more than doubled – going from 2.3 to 4.705 mils in unincorporated areas.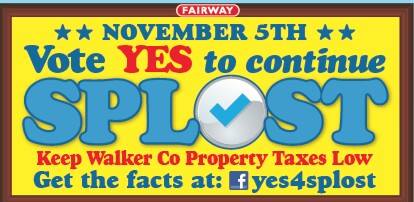 Remember these billboards? Keep your taxes LOW by voting for TAXES!
The tax we COULD have lowered was renewed by gullible voters, and the taxes we can't control are now being raised by the Commissioner.
Nobody's ever lost money betting on the poor judgment of Walker County voters.



LaFayette library staff talked to Jed Mescon on Channel 3 last Wednesday about the fundraiser featuring Johnny Cash.
All profits from sales of the Cash poster, and proceeds from the various raffles, will go to the library's youth programs and to purchase books for kids.
Library officials also say the branch remodeling in LaFayette MIGHT be done this summer.



WQCH Radio, 04/09/14:

"FOUR RESIDENTS ESCAPED A HOUSE FIRE AT 604 SOUTH CHESTNUT STREET IN LAFAYETTE, SUNDAY MORNING. THE STANFIELD FAMILY GOT OUT OF THE BURNING HOME WITHOUT INJURY, ACCORDING TO FIRE CHIEF ROBERT BUSBY.
"FOUR FIRE UNITS AND FIFTEEN FIRE FIGHTERS RESPONDED TO THE CALL AT 10:35 AM, SUNDAY. THREE ROOMS AND CONTENTS WERE DESTROYED, WITH SMOKE AND WATER DAMAGE TO OTHER AREAS OF THE HOME – LEAVING IT UNINHABITABLE. THE RED CROSS WAS CALLED TO ASSIST THE FAMILY.
"CHIEF BUSBY SAID THE FIRE CAUSE WAS ELECTRICAL; IT APPEARED TO HAVE STARTED IN THE BREAKER BOX OF THE HOME."

Responding to a sharp drop in profits, Family Dollar announces it will lay off employees, cut prices, and close about 370 "older" stores with sales below $650k a year.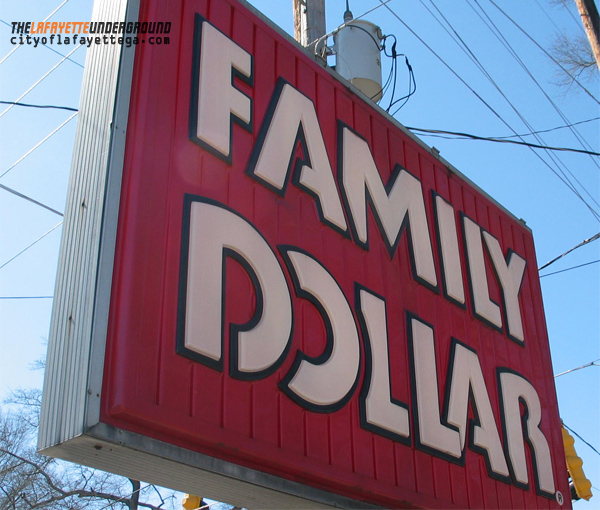 No list of the stores involved has been released, but the closures could include LaFayette. Do you ever shop at the Family Dollar?


Days after the state lost a lawsuit over politicizing the Ethics Commission, Gov. Deal proposes reforms that could make the commission less susceptible to outside influence, but still leaves a lot to be desired.
Deal's plan to have ethics committee members appointed by the state's executive, legislative, and judicial branches IS better than the way it's set up now, but does nothing to address the state's biggest problem: only one powerful, viable, dominant political party.
If all nine people on the Governor's proposed committee are all drawn from the same pool of former politicians and party loyalists, it's not going to make much of a difference. The people Jeff Mullis appoints will be less loyal to the governor than the people Nathan Deal appoints? Sure.
As one Atlanta columnist points out, Georgia's definition of "ethics" is to make problems disappear quickly. That's why the state has managed to maintain a decent reputation for avoiding corruption; not because there is none, but because the problems that exist don't usually surface.
This attitude starts at the highest levels of state government and trickles down to cities and counties.



Last Tuesday "insane" kayaker Andrew Copeland of LaFayette survived a "suicide run" over the waterfall at Little River Canyon in Alabama. Twice.
The river set a record this month for volume of water going over the falls.


Summerville woman arrested for paying a "hit man" to bump off her ex. The paid killer wasn't a killer, just a con artist who took her money with no intention to actually carry out the hit.
The woman arrested, Brenda Mostiller, is (or was) an employee of GNTC in Rock Spring.
Let that be a lesson to you… When seeking a hit man, use a reliable directory like Angie's List instead of just picking someone out of the Yellow Pages.


First public health screening at Lowell Greene Rec. Center on March 27th was attended by about 50 people. The next screenings will be held April 24 and May 22.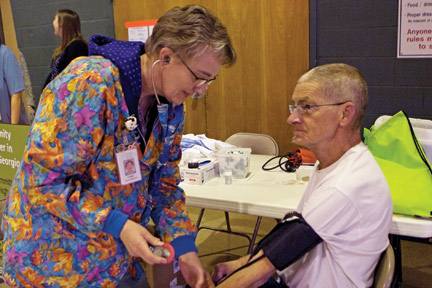 The entire thing is being paid for by LaFayette Presbyterian Church. City of LaFayette only provides use of the empty rec. center.


Another tragedy reported, this one from from Whitfield County. Roofing contractor working on a Shaw plant falls 30 feet Monday, dies en route to hospital. LifeForce helicopter unable to assist due to foggy conditions.


New $450 million carpet mill being constructed on Carbondale Rd. south of Dalton is closer to Walker County than some high-profile businesses (like VW) local leaders mention regularly.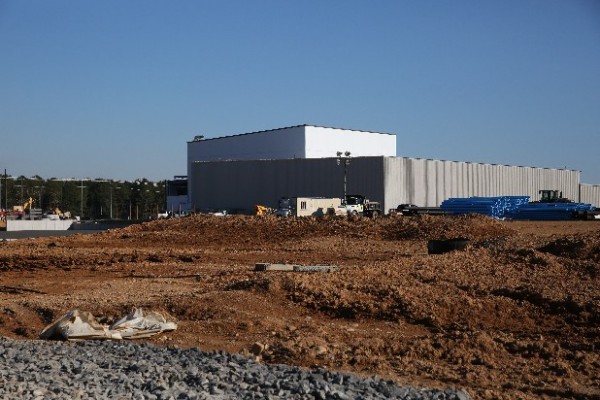 So far Walker County and local development offices have made no apparent efforts to reach out to the Bob Shaw-owned factory or market the County's east end as a place for new factory workers to live.
This Whitfield County factory could make a huge difference, economically, for people living in the Villanow area – a much bigger impact than anything Walker County government has managed to scrape together in the last 200 years. But it's not on the radar in Chickamauga so a lot of opportunity could pass by unnoticed.


Senator Jeff Mullis has been named "most influential" by James Magazine, basically a newsletter for Georgia politicians.
Most influential also means most RESPONSIBLE for this mess, right? State ethical problems, economic struggles, abuse behind bars at state prisons, educational failures.. If he's got the power to change it, and doesn't, what good does that "influence" do his constituents?
Mullis also "..received an A+ rating on the Georgia Chamber's legislative scorecard in 2013"
The Chamber works against the interests of citizens and even the small businesses that it's supposed to represent. An endorsement by the state Chamber (which backed TSPLOST, various local SPLOST taxes, and loves Common Core) ought to translate into a "no" vote from Walker County citizens.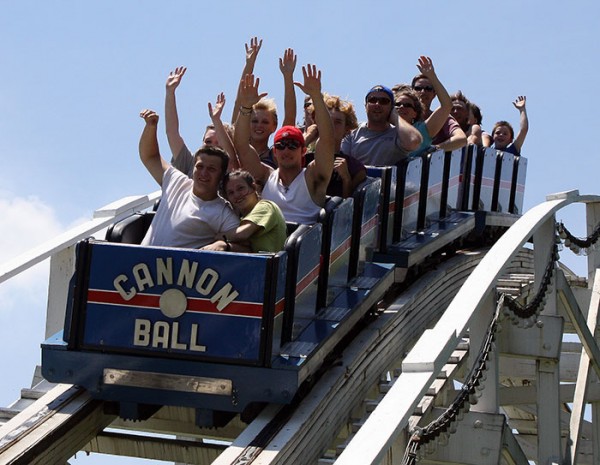 Despite the absence of tax breaks Senator Mullis promised last year, Lake Winnie successfully opened for business over the weekend. Water park will open in late May.


Earlier this month Gov. Deal announced plans to begin clinical trials of marijuana-derived medications at one state college. The medication will be sourced from a farm in Mississippi (no joke) or a private pharmaceutical company.
The stated intentions are good, but it's dangerous territory when an executive leader decides to undermine established laws without input from the legislature.
And it's an election year so whatever he throws out will probably disappear after November anyway.



Alternative school student in Dalton fashions wrist brace into shiv. 17-year-old has been charged with a misdemeanor.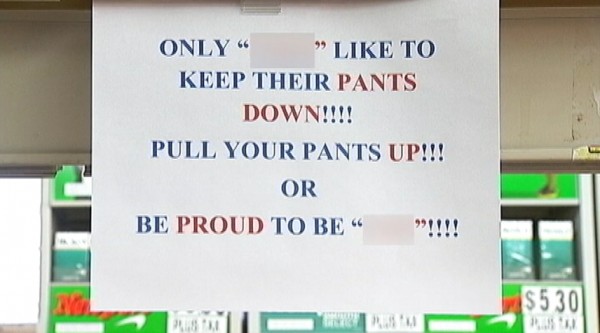 LaGrange gas station is getting negative attention after posting a sign calling people who let their pants sag by an offensive term referring to homosexuals.


More elder abuse in Walker County:
WQCH Radio, 04/10/14:

"A 22 YEAR OLD LAFAYETTE MAN IS ACCUSED OF ATTEMPTING TO STEAL FUNDS BY USING A CREDIT CARD – BELONGING TO HIS ELDERLY GRANDPARENTS.
"DACODA LEE BROOME WAS ARRESTED BY LAFAYETTE POLICE AND BOOKED AT THE WALKER COUNTY JAIL ON A CHARGE OF FINANCIAL TRANSACTION FRAUD, SATURDAY.
"POLICE INVESTIGATORS SAY THE MAN LIVES IN HIS GRANDPARENTS' HOME ON BRADLEY AVENUE. HIS GRANDMOTHER CONTACTED POLICE AFTER WALMART INVESTIGATORS CALLED, SAYING AN UNAUTHORIZED PERSON HAD ATTEMPTED TO MAKE A PURCHASE, PLUS GET $100 IN CASH USING HER MASTERCARD. SHE HAD ALSO REPORTED CASH MISSING FROM THEIR HOME ON AN EARLIER OCCASION, ACCORDING TO POLICE ACCOUNTS."

CEO of "Bright Start Early Learning Centers" likely headed to jail after admitting massive theft of funds from federal gov't child feeding program.
Antonio Hurt, former principal who ran the business, over-reported number of NW GA Pre-K students in his centers eligible for free or discounted meals. He pocketed the difference, used profits to expand the business and "live beyond his means."


Last week in Atlanta a hearing was held concerning abuses and deaths behind bars at Hays State Prison.
Forum was attended by family members of inmates who died, but Department of Corrections employees and local legislators skipped the meeting.


For today's links and any breaking news, follow the Underground on Facebook or Twitter.