2013
12.02
Another high profile shooting puts Walker County (and state gun laws) in the spotlight.
Early Wednesday morning an Ooletewah man staying in Chickamauga with a girlfriend shot and killed an elderly mute alzheimer's sufferer who was knocking on the door, or (varying accounts) approaching the man in the home's back yard. The man killed was identified as retired LaFayette Airport manager Ronald Westbrook.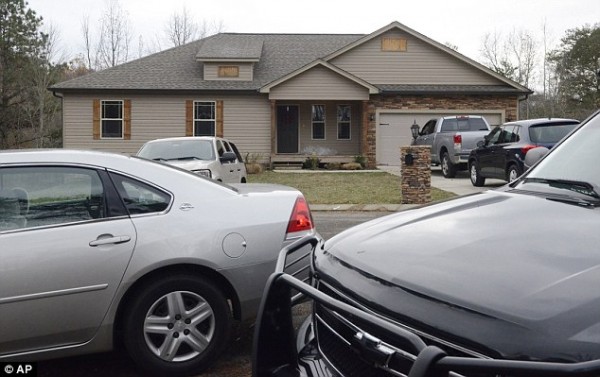 Sheriff Wilson said the case appears to be self-defense, but many have questioned the shooter's decision to go outside and confront Westbrook instead of waiting on deputies. (Some have also questioned why a deputy who spoke with Westbrook earlier in the night didn't realize he was lost.) The GBI has taken a role in investigating the crime, which still could result in charges filed against the Tennessee resident who pulled the trigger a total of four times.


The Westbrook shooting quickly became international news, covered on Fox News, Britain's Daily Mail, and other media outlets around the globe. The tragic incident could become proverbial gas on the political fire over self-defense laws, attracting attention from gun rights opponents looking to make legal headway against controversial "stand your ground" self defense laws:
Rainbow Push, a group organized by Rev. Jesse Jackson, said they will be contacting the Westbrook family about joining an existing lawsuit filed against Georgia's Stand Your Ground laws back in October. But so far there's no indication that these laws will be cited in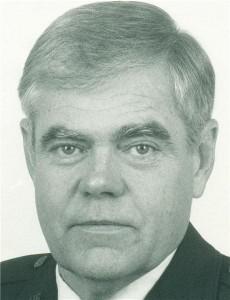 the Westbrook case. The shooter won't be making any defense at all if he's never charged, and so far it looks like he won't be.


Services for Mr. Westbrook will be held Tuesday afternoon at Lane Funeral Home in Rossville. Family will also have visitation on Monday in the same place. Family has requested donations be made to the Alzheimer's Association in Westbrook's memory.


Tomorrow is final election day for the LaFayette City Council Ward 1 runoff. Candidates are Beacher Garmany and Robert Wardlaw; voting will be at City Hall, polls will be open 7 AM to 7 PM.

According to reports, Hutcheson hospital only received two bids from potential managing lease partners/purchasers: Erlanger and "Liberty Health." But the hospital only followed up on the offer from Erlanger. Seems like they don't have much room to be picky, and everything hospital leaders are saying now feels like false optimism.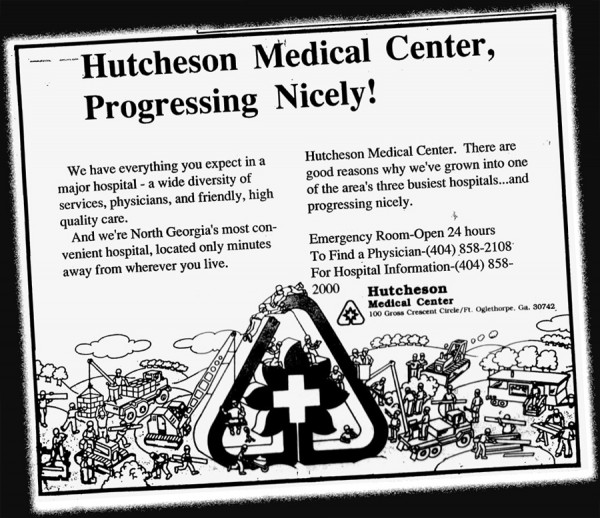 As noted last week, Commissioner Heiskell promised the "remaining independent" hospital another $2 million loan – but only if Catoosa or Dade would also back it up. Dade hasn't helped with any HMC loans, and now Catoosa County commissioners have refused to call a special meeting to discuss it. That could mean Walker County is alone on this one, and Heiskell will have to decide if we can afford to handle the whole thing or let HMC miss a payroll, which would be an absolute disaster.
Even if Walker County DOES decide to front HMC another $2 million loan, what happens when that money is gone? Or the loan after that? This can't keep going on forever, and may be the point where Bebe joins Catoosa and Dade in pulling the plug. If that happens, Hutcheson could very well be closed by Christmas.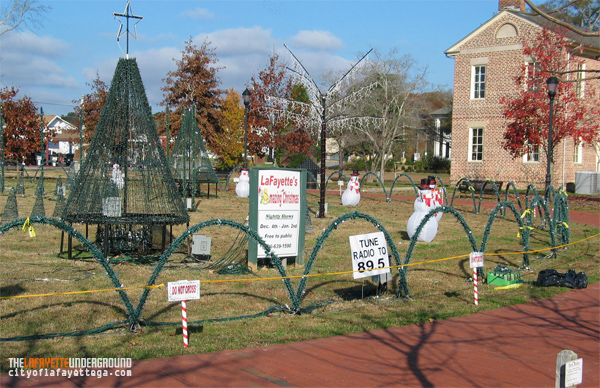 LaFayette's annual "Amazing Christmas" light display at Joe Stock Park was lit last night, and will run every night through the end of the year.

On Saturday the Christmas tree atop Mars Theater was successfully illuminated, despite minimal involvement from city government. The city's official Christmas Tree lighting will follow the parade on Friday evening.



Additional Christmas activities are on the LU Local Calendar, with more added as the month progresses.

Early Saturday morning Chattooga County deputies arrested 23 people at a teen drinking party. 20 were charged with underage consumption, three were charged with providing alcohol to minors. The party was in Chattooga, off Haywood Valley Rd. near Subligna. Most involved were from Floyd or Polk County.
Glad to see at least one local law enforcement agency busting these kinds of parties. In Walker County there would be deputies providing "security" at the event.


Nearly all day on Thanksgiving, Chickamauga water customers (both in the city and county) were left dry by a major leak. Crews dug up pavement from 7 AM until after 8 at night, restoring service temporarily. Additional problems knocked out water for most of Friday as well.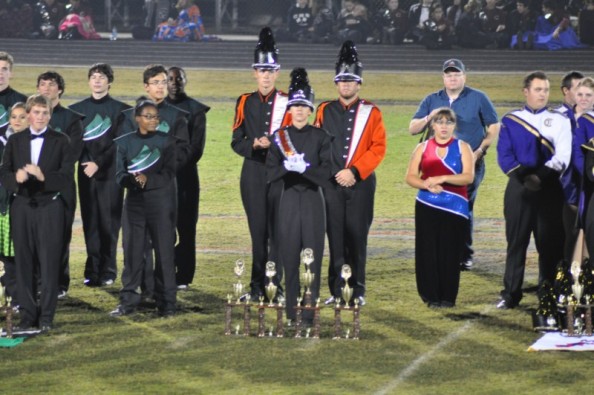 LHS Marching Band needs new uniforms. The goal is raising $40,000 – so far less than $400 has been donated.


Last Monday a fire in Villanow completely destroyed an abandoned home. Location is 10463 E. Hwy. 136, between South Dicks Creek and Concord Rd. near the old fire station.


If you raked the yard over Thanksgiving, LaFayette will be coming for your leaves this week:
WQCH Radio, 11/27/13:

"THE CITY OF LAFAYETTE WILL BEGIN CURB-SIDE LEAF PICKUP ON MONDAY, DECEMBER 2nd. PICKUP BEGINS ON NORTH MAIN STREET, THEN MOVES THROUGH WARDS ONE THROUGH FOUR IN ORDER. REMEMBER TO RAKE LEAVES NEAR THE ROAD, BUT DON'T BLOCK SIDEWALKS OR DITCHES.
THE DEPARTMENT ALSO HAS A NEW POLICY ON MATTRESS PICKUP FOR DISPOSAL: THERE WILL BE A $5 FEE FOR MATTRESS PICKUP. THE SMALL CHARGE HELPS TO OFFSET THE CITY'S COST IN DISPOSING OF MATTRESSES. QUESTIONS FOR THE STREET DEPARTMENT CAN BE DIRECTED TO 706 639 1509."
..hopefully they'll actually get to Ward 4 before giving up. Seems like pickup in Linwood and some outlying areas never actually happens.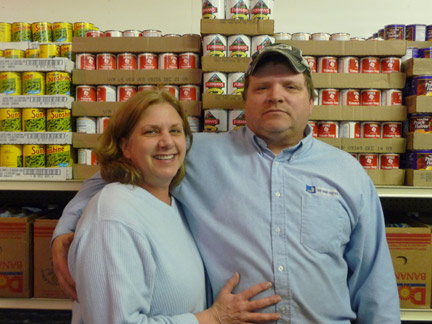 Federal food stamp program cuts have pushed more families to use local food banks, which are struggling to handle demand. Here's a look at one in Whitfield County, but similar organizations in Walker and Catoosa (like The Care Mission, depicted above) are seeing the same issues.


Weekend before last, Jason Redden of LaFayette was snagged for DUI near Trion Walmart. He claimed his wife was driving the car but, erm, couldn't remember exactly where she was.


Noon tomorrow is the deadline to order an LU logo hoodie: unique Christmas gift with a local connection.
Also remember LU today as you do "Cyber Monday" online shopping.

Recently a homeless veteran in Atanta found, and returned, a wallet lost at the Omni Hotel. Since then, he's been given a hero's welcome that could turn his life around.


Community thoughts on LU: "I've wondered about the backwards ways of the PD and such and why this and that were happening, you've shed light I'd never had gotten elsewhere. I feel safer here with your attention to the things that matter to the people in this town." -Anon
For today's links and any breaking news, follow the Underground on Facebook or Twitter.