2013
07.01
Walker County's elderly, poor, and disabled who don't have vehicles or cannot drive depend on Walker Transit busses to get to the doctor, to shop, and for social activities.
Last week, in order to save funds for her pet projects, Bebe Heiskell delayed renewing a contract to keep those busses running. The contract was set to begin on July 1 – today. That means a loss of about two dozen jobs and people who could literally DIE because they couldn't get to the store or go the doctor for things like dialysis or cancer treatment.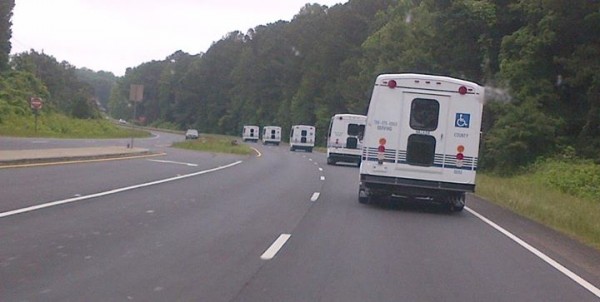 WQCH Radio, 06/28/13:

"THE WALKER TRANSIT BUS SYSTEM MAY FALL VICTIM TO DECLINING COUNTY REVENUES. COMMISSIONER BEBE HEISKELL IS DEBATING WHETHER TO RENEW A CONTRACT FOR THE BUS SERVICE.
"THE BUSES HAVE BEEN IN OPERATION FOR MORE THAN 30 YEARS, BUT WALKER COUNTY TOOK OVER THE DAILY OPERATION 6 YEARS AGO. IT IS FUNDED BY A 50-50 GRANT FROM THE FEDERAL GOVERNMENT – AND DELIVERED TO WALKER THROUGH THE STATE D.O.T. THE LOCAL SHARE IS 348-THOUSAND DOLLARS, AND THAT'S THE AMOUNT THAT THE COMMISSIONER SAID COUNTY GOVERNMENT MAY NOT BE ABLE TO AFFORD.
"SHE STRUCK APPROVAL OF THE WALKER TRANSIT GRANT OFF THE AGENDA AT THURSDAY'S MEETING, SAYING SHE WOULD MAKE THAT DECISION AT A LATER DATE."
Reading about Heiskell's decision on LU Facebook, outraged citizens called the Commissioner's Office and personal cell phone, demanding she fund the transit system.
Callers were initially told that two other transit services – Lookout Mountain Community Services and Angel Medical – could provide similar service. That proved untrue: Lookout Mountain only provides transportation for its own enrolled clients going to its own facilities, and Angel Medical (owned by coroner DeWayne Wilson's family) charges $40 per trip plus mileage. (Walker Transit charges a flat rate of $2 per trip.)
During a call with reporters from Channel 3 late Friday afternoon, Heiskell backtracked and said she will sign a "temporary" contract funding Walker Transit through July 31. That gives citizens a month to either force Bebe to renew the program for another year, or make plans to replace it when she shuts it down permanently.





Downtown LaFayette looks nice, but all the new concrete, narrower streets, and new signage/poles make it difficult for larger vehicles to navigate. Thursday a truck knocked something over at the intersection of Villanow St. and Main, and it's not the first time this has occurred.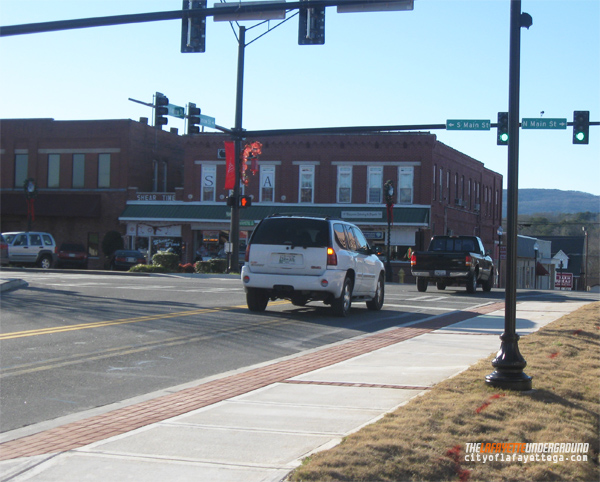 In response, LaFayette is (per WQCH) pushing to have GA 193 declared an official truck route and "discourage" large trucks from driving through downtown.
"Discourage" isn't an outright ban, and they can't legally prohibit trucks from using Villanow St. or Main St. because both are state highways – but by "discouraging" large vehicles the city (both in the street project and in these statements) is discouraging businesses that need truck access.
Our beautiful downtown will really shine when we run off UPS, FedEx, Franks Trucking, Syntec, Fred's, ShopRite, Bi-Lo, Dollar General, and any other businesses in the area that regularly get large truck deliveries. Making downtown LaFayette look like downtown Chickamauga is going to result in downtown LaFayette having the same number of viable downtown businesses Chickamauga has – zero.
And what about school busses?


Dozens of people called Walker 911 on June 20th to report the Happy Valley Farms fire. Audio from some of those calls has been released to the media.
Investigators have ruled out a lightning strike and have found no evidence of arson; an electrical engineer will visit Happy Valley Farm today to see if an electrical problem might have sparked the blaze.
Investigators say it could take several more weeks to decide what caused the fire since the extreme heat left little evidence. Authorities are still hoping someone has a video or photo that can verify which part of the barn caught fire first.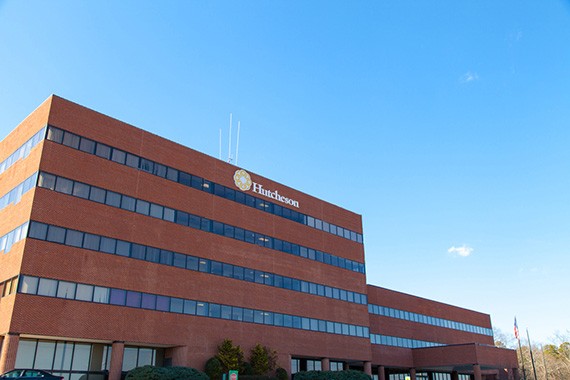 Thursday Erlanger agreed to lease Hutcheson for ten years, in return for the hospital authority (Walker, Dade, and Catoosa governments) refinancing hospital debt with bonds. Erlanger's lease payments will go to pay down the $70 million debt over the ten year period. Dade leaders weren't on board Thursday morning but agreed to the plan at the last minute.
Erlanger now has until August 9th to finalize the deal or it's back to square one.



LPD has identified three suspects and made at least one arrest for the recent vehicle burglaries thanks to a tip from an eyewitness who heard about the robberies in local news reports.
WQCH Radio, 06/27/13:

"A 16 YEAR OLD JUVENILE HAS BEEN CHARGED WITH ENTERING AUTOS, AND CHARGES ARE PENDING IN THE TWO REPORTED AUTO THEFT CASES, FROM EARLIER THIS MONTH. .. [LPD Detective] MEEKS SAID CHARGES ARE PENDING AGAINST AN 18 YEAR OLD AND ANOTHER JUVENILE – WHO HE CALLED 'ACCOMPLICES' IN THE RECENT CAR BREAK-INS. .. THE CAPTAIN SAID THEIR JUVENILE SUSPECT HAS BEEN ARRESTED ON MANY PREVIOUS OCCASIONS AND HE'S ASKING THE JUVENILE JUSTICE SYSTEM TO GET, QUOTE: 'A LENGTHY DETAINMENT', THIS TIME."
Problem solved, until he gets out of YDC again in a couple weeks.



State leaders are bragging about improvements and progress at Hays prison, but corrections workers who actually see how the prison runs day to day are quitting in droves. Sixteen guards have exited in the last three weeks alone.
Today is the first day of work for new warden Scott Crickmar.


Last Tuesday Commissioner Heiskell delivered her annual "State of the County" address to her real constituents – the Chamber of Commerce. Heiskell mentioned the county's financial problems, but continues to blame them on taxpayers and the state, then said if voters don't reapprove the SPLOST sales tax in November, Walker County will become a "backwards" place.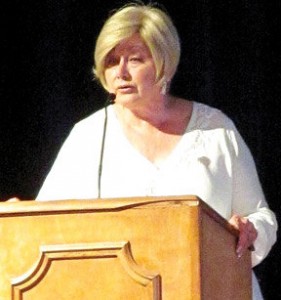 We're already a backwards place – primarily because of HER, her backwards priorities, and the antiquated sole-commissioner system she refuses to let citizens vote on.
Bebe's pet reporter at the Chattanooga Times Free Press summed up her speech thusly: vote for SPLOST or the roads won't get paved. (More quotes from the speech available through The Chattanoogan.
SPLOST is not the answer to Walker County's financial problems. In fact it might be one reason FOR them. Walker County has voted for SPLOST like clockwork, every five years since the late 1970's, but roads and infrastructure get worse every year. That's because Heiskell uses that money not for road paving, and can't legally use it for things like salaries or operating expenses. She's used it for the other things mentioned in her speech like Mountain Cove Farms, the Swanson Farm deal, and the Davenport family's sweetheart deal on Lookout Mountain. Those projects remove property from the tax rolls and cost the county money for development, maintenance, and staffing.
SPLOST is not for the people, it's for Bebe's wasteful pet projects. When she loses that money she can't do favors for her friends and contributors, the people who keep her in power, which is why she so desperately needs you to renew it.


Chattooga County is also having money problems, but the Commissioner there, Jason Winters, is making good decisions about what to cut. He's announced that county employees won't be furloughed, but will instead lose their pay on five holidays that are normally paid.
Winters is also going to cut staff who monitor the county's free recycling and garbage drop-off sites (which Walker County doesn't have, but should) but he's NOT closing the centers. Putting the citizens ahead of the county and its employees, which is the right way to go. Public service used to be about serving the public, not enriching yourself and your friends.

Last week Walker County's refusal to fund Walker Transit for another year made headline news. Since then, many have been asking why the county has no money, and what "wasteful projects" LU has been mentioning.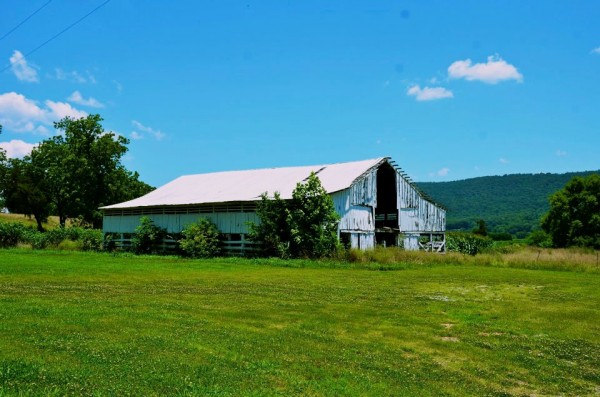 Here's the biggest waste under county control: purchasing and renovating a Kensington farm into a money-losing resort and wedding facility, which will host a money-losing Civil War reenactment in September. If not for this boondoggle, there would be plenty of money to fund the busses for disabled and elderly people and to avoid furloughing fire fighters.


A (now former) Catoosa deputy has been given a seven year jail sentence for having sexual contact/photos with a sixteen year old. The deputy, William Crossen, is 39.
When Crossen gets out of jail in 2020, he can probably find work at the Walker County Sheriff's Office since we don't care about that kind of thing down here. (He DID work for WCSO previously.)


Mild earthquake detected Friday afternoon five miles north of Trion near Center Post.


City of LaFayette has a couple of jobs open: The Rec. Department needs a new "Administrative Assistant" who can do bookkeeping and serve as a secretary/receptionist. City is also looking for an airport maintenance worker.


Law enforcement officers from Chattooga, Dade, and Catoosa counties attended a "mental health first aid" class last Monday at LaFayette Recreation Department. The article doesn't mention anyone from Walker County law enforcement bothering to participate, and someone at the class says local officers were noticeably absent.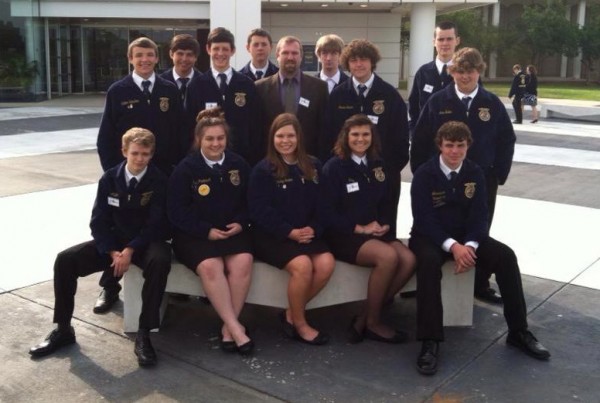 Congrats to the 2013 LHS FFA team. Per a member, this year the team went to state for the first time in over a decade, participating in nine categories. LaFayette placed second in the state for "Ag Sales" and also had a member elected officer for area 1 for the first time in club history.
As noted by the team member who submitted this pic, LaFayette's farm program beat both Ridgeland and Gordon Lee by a wide margin.
LHS FFA had an unclear future not long ago, but this year they added a new teacher and really rose to the top.


Mike Patterson, the Rome man who was paralyzed trying to save a girl from drowning earlier this month, has passed away. Recent news reports said he was regaining sensation in his legs, but he apparently succumbed to respiratory issues.



Today July begins, and that means Blueberries. Ever picked your own at The Blueberry Farm on hwy. 151?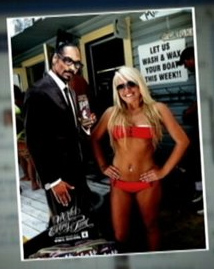 A 17-year-old is suing Fayette County Schools for $2 million after a bikini photo she posted to Facebook was used to illustrate why students should be careful what photos they share online.
She posted the photo on Facebook willingly, open to the public, and shared it with friends. The photo was shown to educators at a teaching conference, not to the student population in general.
The case is in civil court, not criminal, which means she has to prove some kind of damages. What damages would be in this case isn't clear, but $2 million seems like a stretch.


GA students performed better on the CRTC this year than last year, but it doesn't matter since CRCT is no longer necessary with the state exiting No Child Left Behind.
CRCT and NCLB are being replaced with another standardized stress test attached to some other arbitrary system of measuring school performance.
WQCH Radio, 06/27/13:

"WQCH NEWS CHOSE TO LOOK AT GRADES 5 AND 8, THE END OF ELEMENTARY AND MIDDLE SCHOOL, RESPECTIVELY. WITHIN THOSE GRADES, WE PICKED THREE CATEGORIES TO COMPARE: READING, MATH AND SCIENCE.
"IN EVERY CASE, WALKER COUNTY STUDENTS SCORED HIGHER THAN THE STATE AVERAGE. LOCAL 8th GRADERS DID ESPECIALLY WELL IN MATH, WITH OVER 90 PERCENT OF THE CLASS 'MEETING OR EXCEEDING STANDARDS'. THAT IS 7 AND A HALF PERCENT HIGHER THAN THE STATE AVERAGE.
"WALKER COUNTY'S 5th GRADERS DID WELL IN SCIENCE, WITH OVER 88 PERCENT 'MEETING OR EXCEEDING STANDARDS'. THAT BEAT THE STATE AVERAGE BY ALMOST 9 PERCENT. IN READING SCORES, BOTH THE 5th AND 8th GRADE CLASSES IN WALKER COUNTY SCHOOLS HAD OVER 96 PERCENT OF STUDENTS 'MEET OR EXCEED THE STANDARD'.
Other suggested headlines: "Educators Regret Abandoning CRCT Just As Students Move Ahead" or "Less Pressure to Perform Leads to Better Results."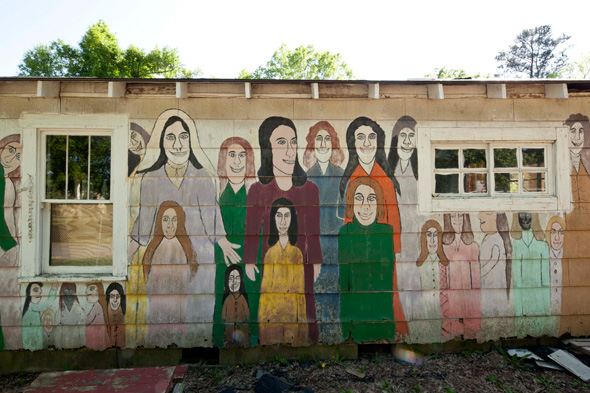 Lengthy piece in Atlanta Magazine about the history and restoration of (and conflicts over) Howard Finster's Paradise Gardens in Trion.

"'This is what you get when you cross an extraterrestrial with a Southern Baptist minister.'"

City of Acworth is looking for funds to upgrade its five railroad crossings so trains don't have to sound horns on the way through town. Total expected cost? $1.2 million – per crossing.

That's an awful lot of SPLOST money just to get rid of something they think isn't "quaint" enough.

For today's links and any breaking news, follow the Underground on Facebook or Twitter.