2016
01.29
LaFayette mom of the year candidate arrested after allegedly crashing her vehicle while high, holding a baby in her lap.
WQCH Radio, 01/27/16:

"A 33 YEAR OLD MOM WAS ARRESTED BY LAFAYETTE POLICE FOR DUI-DRUGS AFTER SHE REAR-ENDED ANOTHER DRIVER ON NORTH MAIN STREET, INJURING HER SMALL CHILD. AUTUMN LEIGH HICKS WAS ALSO CHARGED BECAUSE SHE DID NOT HAVE HER TODDLER SECURED PROPERLY IN A SAFETY SEAT.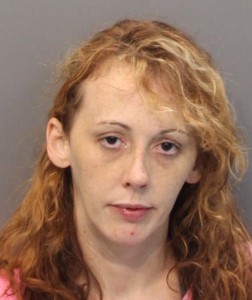 "THE ARRESTING OFFICER NOTICED A STRONG SMELL OF MARIJUANA COMING FROM HICKS' VEHICLE, BUT SHE REFUSED A DRUG TEST. HER PROBATION OFFICER ARRANGED FOR THAT, AT THE COUNTY JAIL. HICKS TESTED POSITIVE FOR METH AND MARIJUANA.
"THE OTHER DRIVER INVOLVED STATED THAT SHE STOPPED FOR A RED LIGHT AT ROADRUNNER BLVD WHEN HICKS' VEHICLE CAME UP FROM BEHIND AND STRUCK HER CAR NOT ONCE, BUT TWICE. SHE LOOKED UP TO SEE THE BABY IN HICKS' LAP, ACCORDING TO THE POLICE REPORT.
"OTHER CHARGES AGAINST AUTUMN HICKS INCLUDE ENDANGERING A CHILD WHILE DRIVING DUI AND DRIVING WITH A SUSPENDED LICENSE. BOTH CARS WERE BADLY DAMAGED AND HAD TO BE TOWED. THE BABY WAS THE ONLY PERSON TRANSPORTED TO THE HOSPITAL."

Victim in Tuesday night's Rossville killing named as Torry Creek, age 54.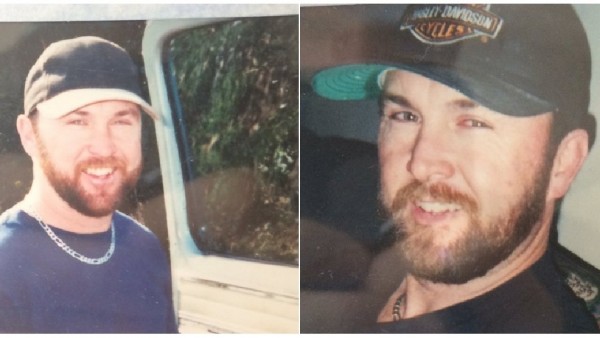 Neighbors say "The Chicken Man" loved raising animals and was a "father figure" for the neighborhood surrounding his Orchard Ave home. But he also had a dark side, and an arrest in December for domestic violence.
Sheriff's Office investigators have decided Creek's death was an extension of his domestic violence past and the killing appears to be a situation of self defense. Detectives say the man who killed Creek, still unnamed, was trying to break up a fight between Mr. Creek and his wife.
No charges have been filed in the case and likely never will be.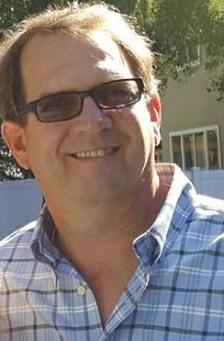 Retired teacher Lanny Thomas, a challenger to Jeff Mullis for GA Senate district 53, says his priorities are education and "representing industry" once he's elected.
Thomas spent most of his career teaching and coaching in Trion schools, but graduated from LHS in 1980 and briefly taught there earlier in his career.
Mr. Thomas' wife owns an accounting firm that audits businesses and governments, including many cities that would be inside Thomas' district if he wins. No word yet how he'd address that obvious conflict of interest.
Meanwhile Senator Mullis' office sent out a release claiming Jeff The Hutt is all about "financial accountability" – which is probably supposed to be a joke.


More West LaFayette domestic violence.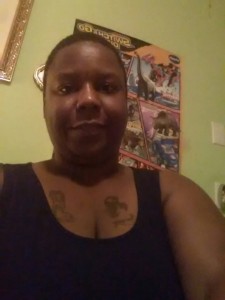 WQCH Radio, 01/27/16:

"A 36 YEAR OLD LAFAYETTE WOMAN WAS CHARGED WITH CRIMINAL TRESPASS UNDER THE FAMILY VIOLENCE ACT LAST WEEK, AFTER SHE BROKE AN ITEM IN HER MOTHER'S KITCHEN.
"SAMANTHA SHAUN BERRY WAS ARRESTED AFTER A FAMILY ALTERCATION. WHEN POLICE ARRIVED AT THE NORTH FLORA STREET HOME, THE OFFICER NOTICED ALCOHOL ON THE WOMAN'S BREATH. WITNESSES SAID IN AN ANGRY FIT, SHE HAD DUMPED A BOWL OF CHILI IN THE FLOOR AND THEN BROKE THE GLASS LID OF HER MOTHER'S CROCK POT AGAINST THE KITCHEN COUNTER.
"BERRY WOULD NOT RESPOND TO THE OFFICER'S QUESTIONS WHEN HE ASKED HOW MUCH SHE'D HAD TO DRINK, AND WHY SHE HAD GOTTEN ANGRY. SHE DID ADMIT TO BREAKING THE GLASS LID AGAINST THE COUNTER. SHE REFUSED TREATMENT FOR A CUT FROM THE BROKEN GLASS, ACCORDING TO THE POLICE REPORT."
When you drink, if you drink, don't drink so much that you get into fights. If you can't drink without fighting, don't drink at all.


Security camera video from January 15th robbery/shooting in Summerville released.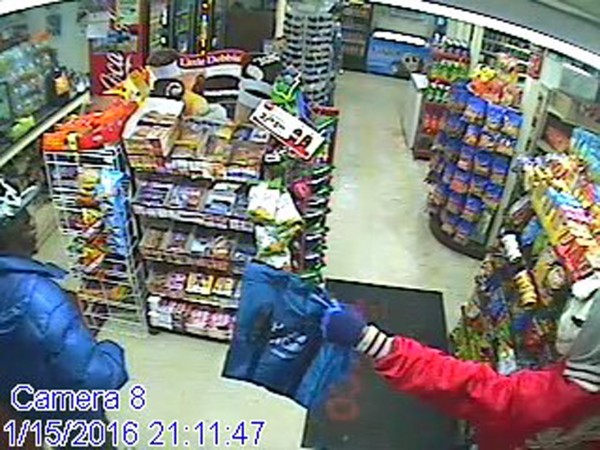 Still no leads in the crime almost two weeks (and two other robberies) later. If you can help put these guys in jail, contact Summerville PD at 706 859 0912.


Another potential leak of Georgians' personal information from a state contractor.
This time it's an insurance company, Centene, that manages PeachCare and Medicaid for the state. They've lost five hard drives full of customer information from several states, including Georgia.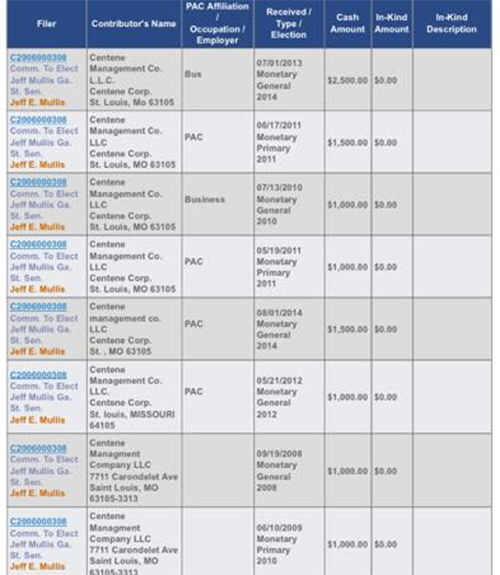 The company responsible probably won't face any consequence, considering how good a job it's done taking care of the governor and other state leaders like Jeff Mullis – as seen above. That's how it gets those contracts in the first place.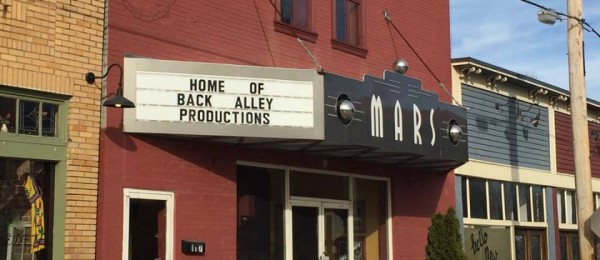 Back Alley Productions intends to perform six shows at LaFayette's Mars Theater during 2016. The group took over the Mars in December as a permanent base.
What would you like to see done with the building?


72-year-old Richard McAllister of Peachtree City arrested for shooting four dogs he admits he couldn't care for. Police say he wasn't being malicious, but they consider shooting an animal that isn't a threat to be abuse.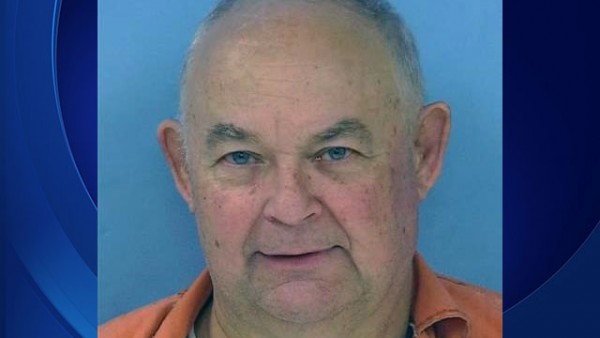 Shooting the dogs isn't awesome but it beats dumping them out on the side of a highway somewhere like a lot of people NOT in jail have done.
What do you think about the arrest? Is this fair?



The fate of two historic buildings on the Gordon Lee High School campus will be decided by Chickamauga voters during the May primary election. (The election is technically separate; Chickamauga voters will have a second ballot for this issue on top of the county/state election.)
If the town's voters approve funding, two structures built nearly a century ago will come down and be replaced.


Brandon Astor Jones, who killed a man during a 1979 robbery, is scheduled to finally be executed next week.
On February 2nd, without intervention from a higher court or the Governor, 72-year-old Jones will join his accomplice in the crime who was sent to the electric chair in 1985.


Nathan Deal, like many of his predecessors, has stacked his final years in office with a handful of expensive construction projects.
Unless blocked by the legislature (which rarely goes against him on anything), Deal's building legacy will cost the state millions for years after the self-identified fiscally responsible conservative has left office.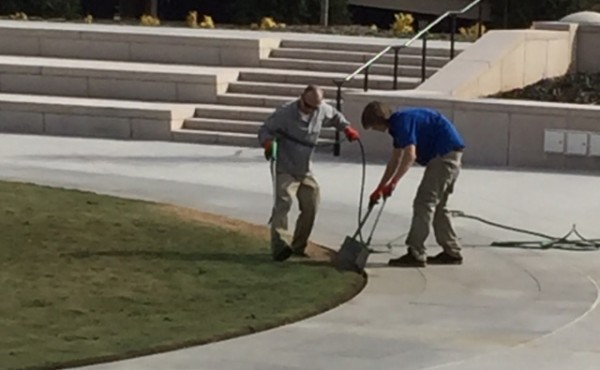 On the same subject of needless state building projects: brown grass in January just won't do.
Georgia government spends a grand to dye grass green at the State Capitol.



For today's links and any breaking news, follow the Underground on Facebook or Twitter.