2015
07.21
During the last month, health inspection scores in LaFayette area eateries ranged from an awful 62 all the way to 99.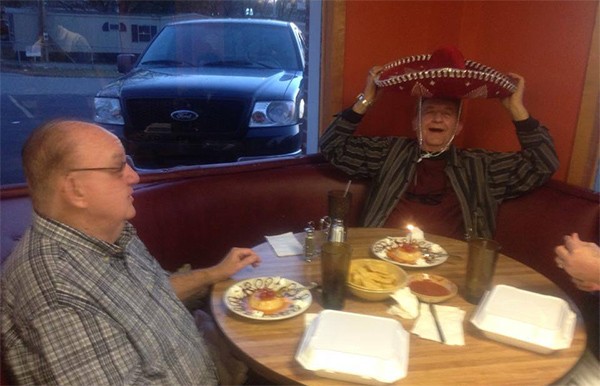 That 62 was earned by El Trio. The Mexican restaurant was cited on July 1st for almost everything restaurants commonly screw up: no hot water, hot foods kept too cold, cold foods kept too hot, raw meat kept over open food, food out of date, and employees not trained in safe food handling.
El Trio redeemed itself (in part) on July 9th with a reinspection score of 95. The inspector observed a container of beans sitting directly on the floor and noted that the previous inspection score for some reason hadn't been posted on the wall, as required by law.
(An earlier inspection at El Trio on June 16th [discussed in the last LU health scores post] was also disappointing, an 82 for improper handwashing and wrong temperatures for food. One good score out of three in less than a month AND management refusal to post the worst score on the wall for customers to see raises some red flags about this establishment. Eat at El Trio at your own risk.)
The second-worst score of the last month was given to Rafael's Italian. They landed an 80 for storing raw meat over prepared food, not putting lids on stored cooked food, not correctly labeling chemical bottles, and over-diluted sanitizer spray.
Majestic Manor nursing home was inspected on July 10th and received an 87. Concerns there were a dirty microwave and cold food not held cold enough.
An 87 was also issued to Penfield Christian Home on June 30th. The halfway house was dinged for dented cans in storage and potentially hazardous foods not dated.
China Buffet: 90
Taco Bell: 90
Hardee's: 92
Sonic: 93
CJ's Southern Traditions: 95
Big John's BBQ: 97
Walker State Prison: 97
Wendy's: 99
Bojangles Update:
Construction for LaFayette's Bojangles is underway, in an empty lot in front of Walmart. The site now belongs to Primax Properties of Charlotte, NC – a business that builds and leases restaurants for other companies.
The store is expected to open by November.