2012
05.28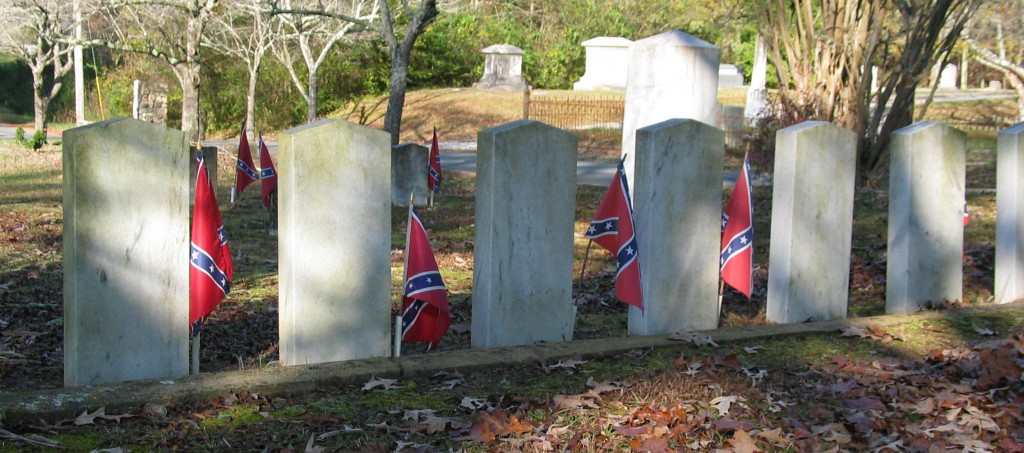 Happy Memorial Day. Take time today and remember the sacrifices made by so many in order that we can read and enjoy things like this every single day.

Noon Friday was the deadline for political candidate registration. Check back here Tuesday night at 8 PM for a full rundown of all the candidates in the local races.

Last week six vehicles were stolen from Cagle's Used Cars south of LaFayette. A group suspected to be teens or young adults broke into Cagle's, stole keys to every car on the lot, and then took a half-dozen of them for a joyride. Two of the vehicles were later found abandoned on the roadside, and four were located at the bottom of Pigeon Mountain where thieves had pushed them over a cliff.
All six were driven hard and pretty thoroughly trashed, but the two not pushed off Pigeon are salvageable. The other four required forestry service bulldozers to recover and are totaled. The $30,000+ in damage is, unfortunately, not insured.
The Sheriff's Department suspects "a group of six to eight teens or young adults" and has offered a $500 reward for information leading to their arrest. The Cagles are also offering a reward for information about the thefts. Anyone with information about this ridiculous, senseless theft is encouraged to call the Sheriff's Department at 706 638 2512.

WQCH Radio, 05/26/2012:
"WALKER COUNTY DIDN'T STAY BELOW 7-PERCENT UNEMPLOYMENT FOR LONG. THE LATEST FIGURES SHOW THE RATE WENT UP FROM 6.9 IN MARCH, TO 7.5-PERCENT IN APRIL. THAT REPRESENTS AN ADDITIONAL 224 PEOPLE OUT OF WORK, OVER THE MONTH. THE GEORGIA DEPARTMENT OF LABOR REPORTS HIGHER UNEMPLOYMENT IN APRIL FOR CATOOSA, CHATTOOGA AND DADE COUNTIES, AS WELL.
"THE BRIGHT SPOT IN THE AREA WAS WHITFIELD COUNTY. THEIR UNEMPLOYMENT DROPPED FROM 11.2 IN MARCH, TO 10.9 PERCENT IN APRIL. THAT'S A FALL OF 4/10th PERCENT. HOWEVER, DALTON STILL HAS THE HIGHEST UNEMPLOYMENT OF ANY METRO AREA IN THE STATE."
A press release from the Bebe! campaign bragging about these higher unemployment numbers will probably not be forthcoming.
Remember, when you run for office take credit for the uncontrollable things that are good, and hide from the uncontrollable things that are bad.
Sunrise? I did that! Sunset? We had nothing to do with it!
Also note that 224 jobs lost in Walker County is 1100% of the jobs promised by SunRae Water Bottle Recycling LLC.

While the economic situation for Walker County citizens is looking poor, the county government is (according to Tax Commissioner Carolyn Walker) raking in a record number of tax payments:
"As of May, the county has collected 92.3 percent of its property taxes, and Walker said that it is a significant increase. 'This is wonderful for Walker County,' she said. 'In the past, collections were only 75 percent at the most.'"
Credit for this, assuming the claim is accurate, should go to the taxpayers of Walker County.

More on budget cuts coming to Cherokee Regional Library:
Chattanooga Times Free Press, 05/25/2012:
"Walker County Schools tentatively has indicated it's going to reduce its annual funding to the Cherokee Regional Library System by $34,000, or 59 percent, to $25,000. Dade County Schools also is expected to cut its contribution to the library system. Dade currently gives $38,000."
WQCH Radio, 05/25/2012:
"AN EXPECTED INCREASE IN EMPLOYEE HEALTH INSURANCE COSTS COULD MEAN LAYOFFS AND SHORTER HOURS FOR LOCAL LIBRARIES. CHEROKEE REGIONAL DIRECTOR LECIA EUBANKS SAID A CHANGE IN THE STATE RULES FOR EMPLOYEE INSURANCE COULD MEAN ADDED EXPENSES OF 30-THOUSAND DOLLARS PER YEAR. THE NEW RULES, USING A 20-HOUR PER WEEK EMPLOYEE FOR EXAMPLE, WOULD HAVE THE LIBRARY PAYING MORE FOR HEALTH INSURANCE THAN THE EMPLOYEE MAKES IN SALARY. THAT COMES JUST AS TWO MAJOR LIBRARY SUPPORTERS, THE WALKER COUNTY AND DADE COUNTY SCHOOL SYSTEMS, HAVE ANNOUNCED CUT-BACKS IN FUNDING FOR LIBRARIES. THAT WILL MEAN LAYOFFS FOR SOME LIBRARY EMPLOYEES AND REDUCED HOURS FOR OTHERS. EUBANKS IS LOOKING AT SIGNIFICANT CUTBACKS AT ALL FOUR OF THE REGION'S LIBRARY LOCATIONS: LAFAYETTE, CHICKAMAUGA, ROSSVILLE AND TRENTON."
The library has a lot of programs for kids, especially in the summer. Hopefully this won't interfere too much with those, but there will definitely be some cuts in operating hours and staff.

Georgia NAACP is about to announce opposition to the TSPLOST tax. They join liberal environmentalist group Sierra Club and anti-tax TEA Party conservatives in trying to stop the new sales tax. Seems only politicians, government employees, and highway contractors are left backing this disaster. We get to vote against it on July 31st.
An anti-TSPLOST Editorial: "If we approve the T-SPLOST, we are agreeing to subsidize greed, graft, corruption, waste, fraud, and abuse within our transportation bureaucracy in perpetuity. We all need to be clear on that. The very same bureaucracy and outside organizations who for years have bumped up traffic numbers on roads to justify expansions where there is little justification will be subsidized by taxpayers in ongoing boondoggles hailed by politicians as job creating projects of local interest."
LU article about TSPLOST from October 2010.

More WQCH Radio, 05/25/2012:
"THE CONSTRUCTION WORK ON THE SQUARE IN LAFAYETTE THIS WEEK, IS A STATE DOT CONTRACTOR INSTALLING NEW TRAFFIC SIGNALS. AT THE LAST MEETING, THE LAFAYETTE CITY COUNCIL AGREED TO ORDER NEW CONCRETE POLES, REQUIRED FOR THE PROJECT. THE CITY WILL BE REIMBURSED FOR THE POLES BY GDOT.
"CITY MANAGER FRANK ETHERIDGE SAID THE GOOD NEWS, IS THAT D.O.T. IS PAYING FOR THE PROJECT… THERE WILL BE NO EXPENSE TO THE CITY… AND THE NEW INSTALLATION WILL INCLUDE NEW OVERHEAD STREET SIGNAGE. THE BAD NEWS, HE SAID, IS THAT THE PROJECT IS 'MESSING UP' THE RECENT STREET-SCAPE WORK IN THE DOWNTOWN AREA. D.O.T. IS REPLACING THE TRAFFIC LIGHTS TO MEET THEIR STATE STANDARD. THAT INCLUDES TAKING OUT THE METAL POLES THAT NOW SUPPORT THE SIGNALS… AND REPLACING THEM WITH NEW CONCRETE POLES AND OVERHEAD WIRES.
"ONE OF THE OBJECTIVES OF THE ORIGINAL STREET-SCAPE PROJECT WAS TO ELIMINATE ALL THE UNSIGHTLY OVERHEAD WIRES IN THE AREA OF THE DOWNTOWN SQUARE. NOW, D.O.T. IS PUTTING UP SOME NEW WIRES TO SUPPORT IT'S 'STATE STANDARD' TRAFFIC SIGNALS."
Easy come easy go.. And thus continues the cycle of doing and undoing work on the square while no work is done anywhere else in the city.
The city and state obviously have different objectives in mind with Business 27. The city wants the square to look nice, and wants the state to pay for everything. The state doesn't care how any of it looks and wants it to meet higher standards.. If the city did all its own work on the roadway then there wouldn't be so many of these do-undo-redo jobs but if the city had to pay for the work, there would never be any work done. So you're damned if you do and damned if you don't.

Flesh-Eating Virus Update:
Cartersville, Ga., man has 6th surgery for flesh-decaying infection
A 17 year old in Hixson TN had some removed from her, erm, backside.
But no worries; Health experts say reports of flesh-eating bacteria are overblown, but also add there are normally only one or two serious cases a year – we've seen that many just in a week. No need for panic, but be careful and aware.

Mitt Romney's press secretary is a Dalton native. She would presumably continue in that role if he became president next year.
Nice to have local people close to presidents, or presidential candidates.. Although we're not sure she'd exactly represent the average citizen of Northwest Georgia considering her family is worth billions. They owned 49% of Shaw when it sold out to Warren Buffet.

Speaking of the rights people died for..
New York State is attempting to ban all anonymous online comments and posts. Several low-level courts have already ruled that Internet communication isn't protected since it's neither "speech" nor "print." Hopefully this kind of stuff will eventually go before the Supreme Court so they can clarify that bloggers, Facebookers, and Web commentators have the same freedoms that network news, newspapers, and random people on the street have. If that doesn't happen, blogs like this might not be around much longer.

A 25-year-old girl from Summerville won $50,000 in the lottery last week.
For today's links and any breaking news, follow the Underground on Facebook or Twitter.