2012
05.08
Dr. Paul Shaw, candidate for Walker County Commissioner, has set up a campaign HQ at his former medical office on North Main Street. Shaw supporters and those interested in meeting the candidate are invited to a rally there tonight at 7. Signs and other campaign material will be available. It will either be Shaw or a fourth term for Bebe Heiskell, so we strongly encourage you to attend the rally.

According to Channel 3, a company called "Real Bright Sunrae Water" will be "taking over" the old Barwick-Archer carpet mill in Kensington. The company will supposedly begin production in early July, about six weeks from now.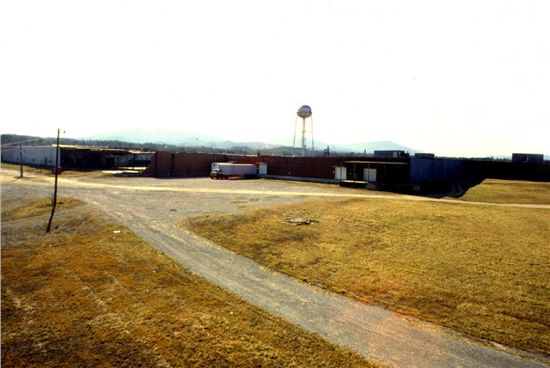 On the surface this sounds like good news. The Barwick plant has been sitting empty, or being used as warehouse space, for the better part of thirty years. It's an eyesore and a huge waste of potential where some company could set up and do something that would give people jobs.
But the Barwick mill is not at all appropriate for bottling water or any kind of food production, and "Real Bright Sunrae Water" doesn't actually exist. Even Bebe Heiskell, who's now excited to see the site begin producing water, said it was unfit to use as a horse farm in 2006 because of the pollution there. That pollution is still there, and will continue to be there six weeks from now.
All this is an outrageous claim, and any news outlets repeating the "news" without a challenge and some extra information about the site ought to be ashamed of themselves for buying and repeating a election-year lie generated by the Commissioner's office.
Additionally, there is no "Real Bright Sunrae Water," just a company called Sunrae Environmental owned by the same gentleman who supposedly runs the water company. Sunrae Environmental claims to process garbage for recycling, turning old bottles and tires into reusable material, but has no physical facilities for doing any of those things. The company has also never bottled water, and didn't claim to until this week.
Sunrae was first incorporated in January 2011, went defunct, and was reincorporated in Tennessee last Tuesday as an LLC. Its owner also controls an ethanol producer, an organic recycling company that makes worm turds, a rubber company, and a medical sock distributor – all based out of his home.
Walker County Development Coordinator Larry Brooks, the man responsible for 2010's Lookout Mountain unicorn factory hotel project, is also behind this questionable deal. (Where does he meet these people, prison?)
Due to the lateness of this information being released, there's no time to fully present research about the company in a coherent way. Rest assured, the Underground will do a longer blog post about this announcement within a few days. More, much more, on this later…
(Newsflash: Bebe Heiskell thinks you're a moron.)

Don't forget about yesterday's full-length post about job cuts at Walker County Schools.

A Chickamauga resident driving an ice cream truck in Summerville thought he could leave work early if he pretended to get robbed. He was incorrect.

WQCH Radio, 05/07/12:
"IT WAS MOSTLY 'A's' AND 'B's' IN LAST WEEK'S WALKER COUNTY RESTAURANT AND KITCHEN INSPECTION SCORES. WALKER COUNTY ENVIRONMENTAL HEALTH GAVE TRIANGLE PARK THE HIGHEST SCORE, A '95'. ALSO SCORING 'A's' WERE TACO BELL AND MCDONALDS IN LAFAYETTE. 'B's' WENT TO THE LAFAYETTE GOLF CLUB, ONE-ELEVEN, AND SUSIE'S IN LAFAYETTE. GUADALAJARA IN CHICKAMAUGA, SCORED A 'C'. AMONG HEALTH CARE CENTERS, MARY & MARTHA'S PERSONAL CARE IN ROSSVILLE AND PENFIELD CHRISTIAN HOME IN LAFAYETTE, BOTH SCORED 'B's'."
You should really eat at Triangle Park sometime.

Chickamauga businesses are sponsoring a run to help their school system build an indoor practice facility for baseball. Better than using more tax money, but indoor baseball practice? Seems a bit excessive.

Debate escalates over Georgia's self-defense laws in light of the Trayvon Martin shooting in Florida.

This is the sixth LaFayette Underground Daily Update. We've enjoyed doing these and hope you find them useful. Leave a comment and let us know how we're doing.
For today's links and any breaking news, follow the Underground on Facebook or Twitter.