2015
10.18
Thursday afternoon a few minutes before the end of business, Hutcheson briskly fired a sizable percentage of its remaining employees and closed down its outpatient services, including Chickamauga Family Practice, cardiology, pulmonology, and some doctor's offices.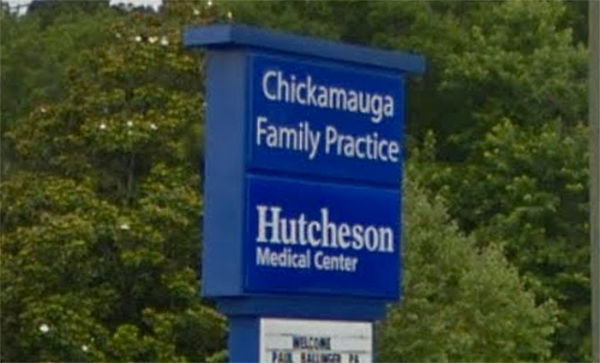 Sources say the hospital also shuttered its surgical unit and what remained of the ICU, patient accounts, and admissions – leaving essentially nothing open on the main campus but the ER and a handful of patient rooms.
Many employees cut had served at Hutcheson more than a decade, some over thirty years. In recent years they've worked with broken equipment and inadequate supplies, dealt with poor morale, tolerated being ripped off on their employer-provided health insurance, and showed up at work every day as asked. Right up until they were coldly told their jobs were gone.
Hospital payroll, normally handled on Thursdays, was moved this week to Friday and those who lost their jobs were not paid. Those unfortunate people (at least 75 by most reports) were promised checks sometime next week. Not only do they not have jobs, they don't get paid on time – if they get paid at all. They also get no severance pay beyond standard unemployment, and don't qualify for COBRA insurance coverage because Hutcheson hasn't paid employee health insurance dues in a year.
Some working off campus had been told for the last three weeks to write down their work hours instead of "clocking in" as normal, meaning their pay is based on paper records easily lost or changed. The chances of those healthcare workers ever getting paid anything are slim to none.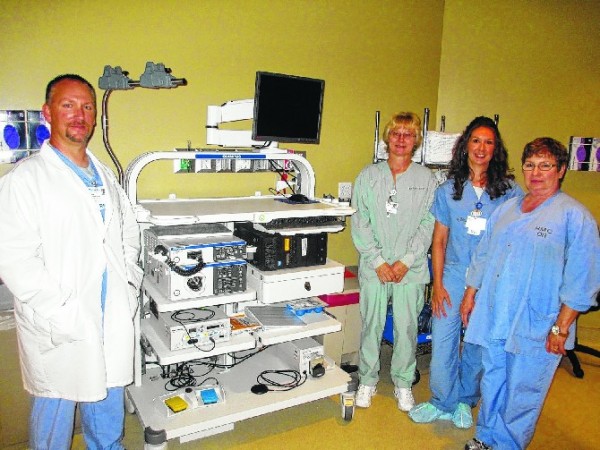 So far the hospital has refused to talk to media or issue a press release (there may be nobody left in the organization to do one), but there's no doubt the cuts – both in jobs and in services – were massive.
Workers are left scrambling for new jobs and wondering how they'll pay their bills. Patients are left with no clear direction to obtain records or find replacement doctors.
All thanks to Farrell Hayes, the Hospital Authority, Hutcheson's various overlapping boards, and the county governments of Walker, Dade, and Catoosa.




Commissioner Heiskell has on several occasions mentioned how much the county would benefit from having a casino, and at one point said on TV there is plenty of space for such a facility at her Mountain Cove Farms.
She's figuratively gambled with your taxes for years, and lost money on every roll – so why not literally spend tax dollars to build a money-losing casino in the county? It's not like SHE's gonna lose anything personally.
Heiskell has talked up the casino idea on UCTV several times, but after this article ran in the Chattanooga paper she made a video for Facebook claiming she's never said that at all.
Notice she doesn't actually say she doesn't want one, just says it's not up to her and she doesn't want one at the Farm.
Compare THAT scripted video made for one audience to this unscripted video from Heiskell's UCTV show, meant for an entirely different set of viewers:
Two-faced much?
There's no chance Walker County will ever actually GET a working, open casino. But there's a very good chance we'll spend a bunch of money building or buying one that never opens.
Related: Place Your Bets On If Walker County Gets A Casino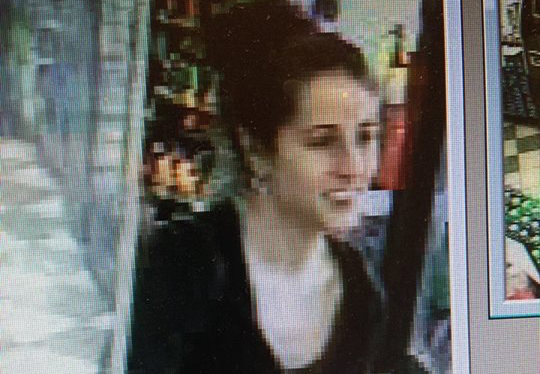 LPD seeks help identifying this woman. Images from Mapco almost two weeks ago.
If you recognize her, call the Police Department at 706-639-1540.


Gov. Deal was in Dade Thursday to announce a new business moving into the Dade County Industrial Park.
Vanguard National Trailer of Indiana announces a new facility for Trenton, behind closed Shaw yarn mill. Business is expected to hire 400 people and produce 10,000 semi trailers per year after opening next July.
There's no detail here on what Dade has spent, and will spend, to get this business in, or what kind of tax deal the company gets – they won't have to share that if they don't want to, since those deals are exempt from open records rules.
Meanwhile in Walker we've spent between $20 and $30 million (plus gone broke) to build a plant that might hire about sixty people.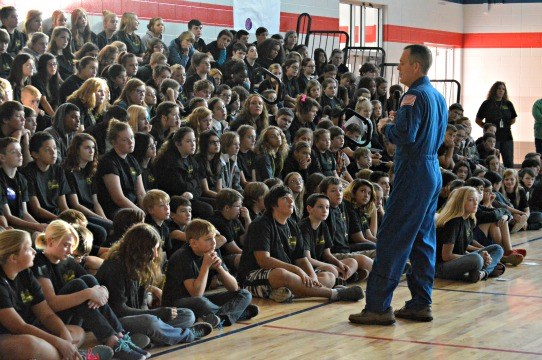 Saddle Ridge students were visited Friday by a special guest: NASA astronaut Ricky Arnold.


Local arrests, October 8-14.


The US Department of Justice's main objection to Electrolux's GE Appliances buyout is the combined company's potential dominance of the oven market.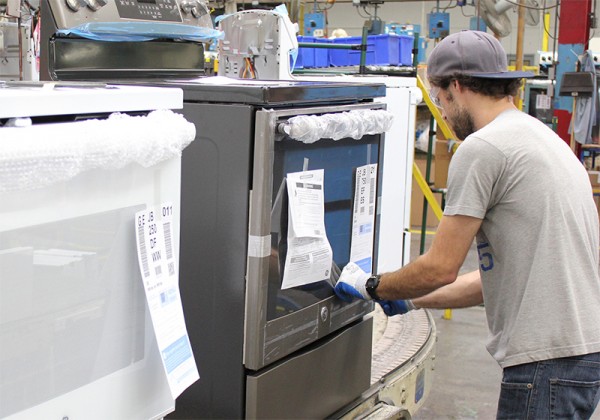 Roper in LaFayette is a key part of GE's oven dominance; recent investments into the plant could torpedo Electrolux's merger deal.
It's very likely GE/Electrolux will end up selling Roper to some other entity like LG at a loss, to get out from under it, versus shutting the new Electrolux range plant in Memphis that was just built.
They can't just shut it down, because that would still change the market in favor of Electrolux. They would have to transfer GE's share of the cooking appliance market to someone else – which is probably good news for the nearly 2,000 people employed at Roper.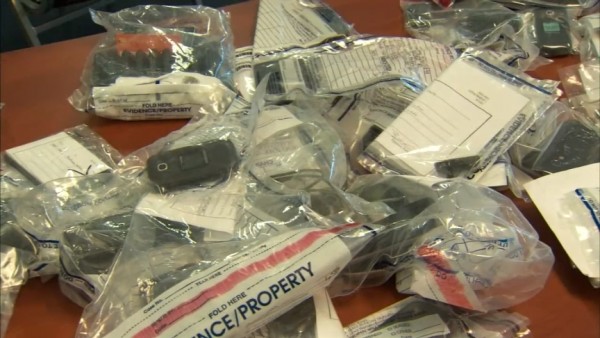 So far this year, 8,000 mobile phones have been taken away from Georgia prison inmates. That doesn't include many more that haven't yet been uncovered or smuggled in.
Phones behind bars enable smuggling, criminal activity, revenge, and extortion – but the state can't set up phone blockers due to Federal Communications Commission rules. Those rules may change after a recent prison visit from the FCC.


Friday night's football score?
You don't want to know.


"McTeacher" fundraising nights at McDonald's around the country have benefitted schools (and other charities supported by schools) to the tune of millions of dollars. Walker County schools employees -including principals and the school Superintendent– regularly participate in McTeacher events in local stores.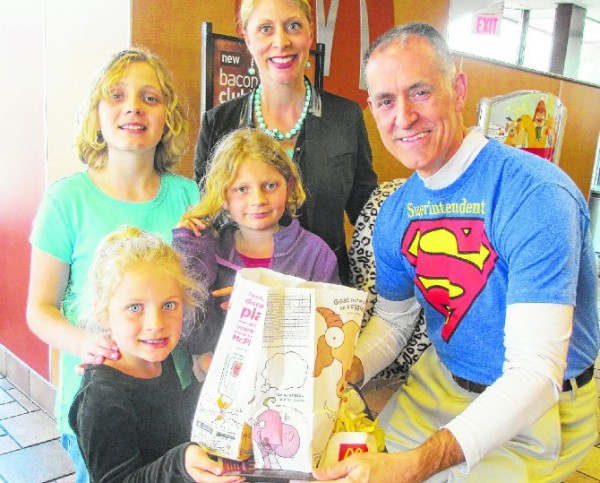 Now a national organization that supposedly represents the wishes of teachers is trying to stop the fundraisers, saying they market unhealthy food to kids and make teachers into walking billboards for the McDonald's brand.
(A teacher volunteering at McDonalds for a few hours a couple times a year is a problem, yet they don't complain about Scholastic book fairs or kids being asked to hock candy and cookie dough. Go figure.)


"There is more to family than just genetics."
A North Georgia adoption story.


For today's links and any breaking news, follow the Underground on Facebook or Twitter.