2015
09.04
Commissioner Heiskell has found a new way to cook the books and f— up Walker County's future finances even more than she has already – all to further her building plans and avoid raising taxes before next May's election.
This time the county will be getting a $17.5 million payment from its own Development Authority. The Development Authority will then sell $17.5 million in bonds, and take control of the Civic Center, Ag Center, and Mountain Cove Farms – which will be used for collateral on the bond sale.
The money will pay back the $10 million loan Bebe took out earlier this year and finish massive-overbudget construction on the Audia plant project, which was cited in the latest audit as being a primary reason the county is out of money.
Per this notice (which also ran in this Wednesday's print Messenger) the county will do all that, then add a 1 mil per year property tax to fund the Development Authority. That debt will be the county's responsibility, but none of it will show up on the county's financial records since WCDA is treated as a separate entity for accounting and under state law development authorities are exempt from open records requirements.
Heiskell verified all the notice says in her UCTV show on Wednesday, in the clip above. No worries though: "In ten years we'll be doing pretty well" she says.
If this goes through (and there's not much that can stop it) your taxes will go up NEXT year, but probably not much this year – and in return, Bebe has further mortgaged the future of Walker County for more debt and the potential loss of three sizable properties obtained with SPLOST money, two of which actually serve the public.
The Development Authority held closed, secret meetings on this deal earlier in the week and approved this deal on Commissioner Heiskell's instructions. Now it's up to a judge to finalize, after a public hearing on September 15th.



Latest on the Hutcheson bankruptcy battle.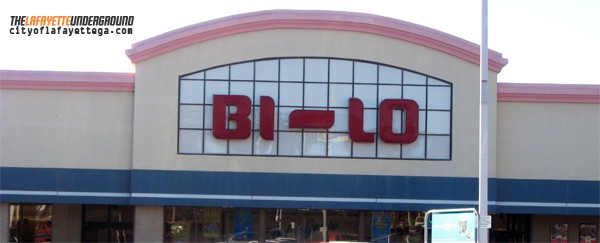 Two Bi-Lo's past Chattanooga are now Food City stores. Remaining stores in the area will be converted by October 15th, but company says some won't be remodeled yet and a few might not be remodeled at all, depending on lease situations. (Their stories keep shifting, which is a bad sign.)
LaFayette Bi-Lo will close on October 5th and reopen on the 8th at 8 AM as a Food City.
Until Food City opens gas stations in the area, "points" earned in the stores (after conversion) can be redeemed for discounts on groceries, which sounds like a better option than fuel points anyway.



Nobody new signed up to run for LaFayette City Council by the Wednesday deadline, so there will be no change in LaFayette's government for the next two years.
Congratulations to Chris Davis, Judy Meeks, and Wayne Swanson on their election non-victories.
The only issue on the ballot in this part of the county in November will be renewing a sales tax for the school system – an issue LU will address shortly.



LaFayette man with prior convictions for drugs and burglary found to be allegedly distributing drugs in Linwood.
WQCH Radio, 09/02/15:

"A 29 YEAR OLD LAFAYETTE RESIDENT IS ACCUSED OF BEING A DRUG DEALER, FOLLOWING HIS ARREST BY POLICE LAST THURSDAY. COREY L. OSBURNE WAS CHARGED WITH POSSESSION OF MARIJUANA, POSSESSION OF METH AND POSSESSION WITH INTENT TO DISTRIBUTE.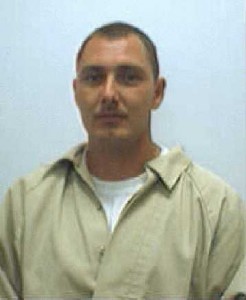 "THE VEHICLE OSBURN WAS RIDING IN HAD BEEN OBSERVED BY POLICE IN FRONT OF AN ABANDONED HOUSE ON NORTH HIGH STREET. WHEN ANOTHER OFFICER INITIATED A STOP ON THE VEHICLE DUE TO A TRAFFIC INFRACTION, EACH OCCUPANT WAS SEARCHED WITH CONSENT.
"THE POLICE REPORT STATES THAT OSBURN HAD MARIJUANA AND METH ON HIS PERSON… AND INSIDE THE CAR WHERE HE HAD BEEN SITTING, POLICE FOUND SYRINGES AND DIGITAL SCALES."
Osburne spent time in state prison in 2007, 2010-2014 for drugs, guns, DUI, burglary, and assault. He got out last August and managed to not go back for a year before last week's arrest.
The mugshot shared here is from his time in the state pen.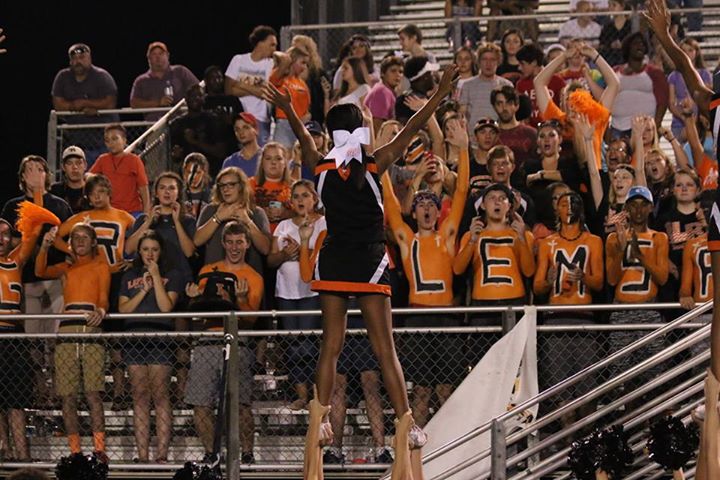 The Ramblers will play at home again tonight vs. Gordon Lee.
7:30 at Jack King Stadium.
[Photo from Rambler Nation Athletics.]



Chattooga County reports attendance at its fair last weekend reached 8,000 over three days.
About 6,700 admissions were paid, the rest free for students.
That means Bebe will have to claim at least 10,000 at OUR fair later this month to save face.


A group of illegal immigrants ordered deported but stuck in limbo are suing Georgia, demanding state driver's licenses.
Or as they said on GAPundit.com "So, apparently, there are now three classes of immigrants – documented, undocumented, and those whose documents are questioned, and the third group is suing Georgia over driver's licenses."


New stadium for the Braves in Cobb County is supposed to be paid for BY the Braves (or their deep-pocket cable company owners) and the overtaxed citizens of Cobb.
Now Cobb County is demanding $12+ million from Georgia to work on roads and bridges around the new stadium, which replaces one that was built in 1996.
Yes let's make THAT a road priority.


For today's links and any breaking news, follow the Underground on Facebook or Twitter.