2015
08.10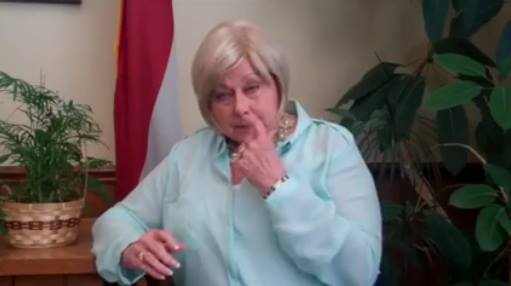 Last week Commissioner Bebe said she would be raising Walker property taxes by 13%. Now she says talks of tax increases are "premature" and she hasn't made up her mind yet – although the state requires paperwork for tax increases to be turned in during early August.
(When she finally does decide, she could very well choose to go up even more than first announced.)
Chattooga County, which already has a much higher tax rate than Walker, says their county and school taxes will remain flat for the next year.
Meanwhile, ex-convict County Attorney Don Oliver is preparing to obtain more loans to pay back loans Bebe took out to help Hutcheson. Walker County's debt to tax revenue ratio (not including Hutcheson liability outside of these loans) is approaching 50%.


Qualification for fall City Council elections has been moved to August 31-September 2. An earlier date set by the council ran afoul of the city charter and had to be changed.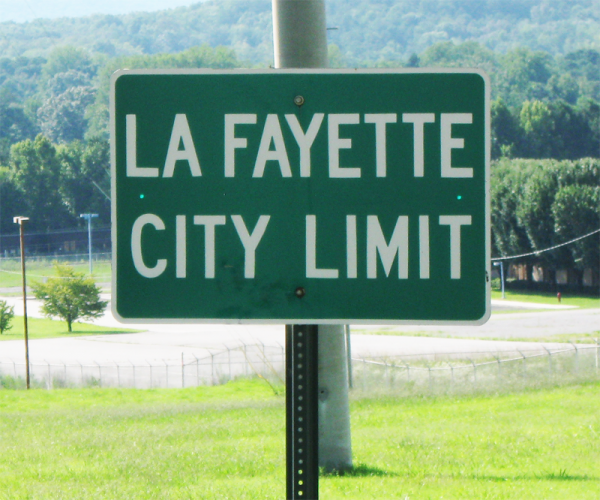 The election will be November 3rd. LaFayette council seats contested will be Ward 3 (Meeks), Ward 4 (Davis), and At-Large (Swanson). So far LU isn't aware of any challengers for those spots.
If you'd be interested in running, the qualification fee is only $108.
More from last Monday's special meeting:
WQCH Radio, 08/04/15:

"IN A SPECIAL CALLED MEETING MONDAY NIGHT, THE LAFAYETTE CITY COUNCIL CHANGED THE QUALIFYING DATES FOR THE CITY ELECTION THIS YEAR IN ORDER TO CONFORM TO THE CITY CHARTER.
"AT LAST MONTH'S MEETING, THE DATES WERE SET TO START AUGUST 24th – BUT THE CHARTER SPECIFIES THE 'LAST MONDAY IN AUGUST'. SO THE DATES WERE RESET FOR AUGUST 31st THROUGH SEPTEMBER 2nd, MONDAY THROUGH WEDNESDAY FROM 8:30 AM THROUGH 4:30 PM DAILY AT CITY HALL. THE QUALIFYING FEE IS $108.
"..IN OTHER BUSINESS, THE COUNCIL APPROVED A LOAN AND A GRANT FROM THE U.S. DEPARTMENT OF AGRICULTURE, TO PURCHASE TWO NEEDED VEHICLES FOR THE POLICE DEPARTMENT. CITY MANAGER DAVID HAMILTON HEARD ABOUT THE USDA LOAN-GRANT PROGRAM WHILE AT A MUNICIPAL ASSOCIATION MEETING.
"USDA WILL LOAN THE CITY $23,700 TO PURCHASE A NEW POLICE CRUISER, AND WILL GIVE THE CITY AN ADDITIONAL $24,700 TO PURCHASE A TRUCK FOR ANIMAL CONTROL. BOTH VEHICLES WILL BE PURCHASED FROM THE LOCAL JENKINS CHRYSLER-DODGE DEALERSHIP.
"POLICE CHIEF BENJI CLIFT SAID THE STATE BID IS THE LOWEST PRICE AVAILABLE, AND RECENTLY, THE LOCAL DEALER HAS BEEN MATCHING THE STATE-BID PRICE FOR POLICE VEHICLES. 'IT'S NICE TO BE ABLE TO PURCHASE LOCALLY AT THE LOWEST PRICE', CLIFT SAID.
"FITTINGS TO MAKE THE 4-DOOR TRUCK SUITABLE FOR ANIMIAL CONTROL, WILL BE FABRICATED LOCALLY TO SAVE MONEY, ACCORDING TO THE CHIEF."
These "special meetings" are becoming a regular thing lately.


The 2015 elections are almost three months away, but candidates are already making plans for 2016.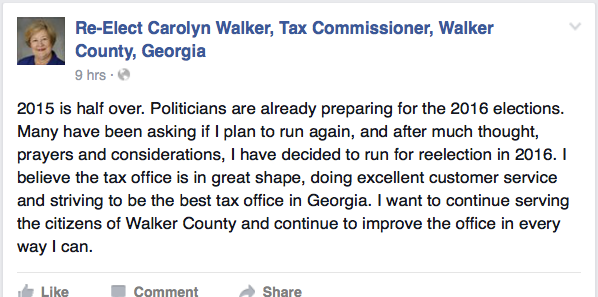 Tax Commissioner Carolyn Walker breaks the ice, announcing she WILL run for reelection next year. Walker has held the job since 2001.
So far she's the only confirmed, serious candidate for any of the dozen county positions up for a vote next May.


A few months ago, Walker County Development Authority leader Larry Brooks said the Audia plastic plant being built in Noble would be open by August 1st.
The site is still nowhere close to being done and the September open date picked at random when it didn't open in August may also end up pushed back.
WQCH Radio, 08/07/15:

"MORE PROGRESS AT AUDIA INTERNATIONAL, WALKER COUNTY'S NEWEST MANUFACTURING OPERATION. THE PLANT IS SCHEDULED TO RECEIVE A FIRST SHIPMENT OF PRODUCTION EQUIPMENT THIS WEEK, ARRIVING BY TRUCK.
"DEVELOPER LARRY BROOKS SAID THAT PAVING IS SCHEDULED FOR NEXT WEEK ON THE MAIN ENTRANCE ROAD TO THE NEW WALKER COUNTY BUSINESS PARK AT NOBLE. WORK ALSO CONTINUES ON RAILROAD CONNECTIONS TO THE NEW PLANT.
"AUDIA, A PLASTICS MANUFACTURER, IS SLATED TO BEGIN OPERATIONS HERE IN SEPTEMBER."
Forty people hired by Audia have been trained and are spinning their wheels waiting on something to do. Audia has recently paid about a dozen of them to go do "volunteer" work for the City of LaFayette.
Not only has county-backed construction on the industrial site missed its schedule, it's well over budget – by several million dollars.


LaFayette is investing $12,730 into new radio equipment to keep police officers safe. Current LPD radios don't consistently reach far enough – city leaders expect new car-mounted systems to fill some of the radio dead spots.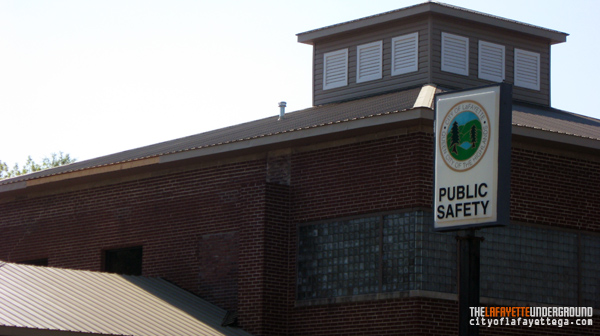 A more effective solution to this problem would be building a new dispatch radio tower for the city, but LaFayette doesn't have a half million to spend on it.
The city had its own radio tower and did all of its own dispatching decades ago, but Walker County took over dispatch for fire/police/ambulance/Sheriff when 911 was set up. The county tower doesn't reach all over the county, which creates some safety issues sometimes outside of what's being addressed here.
Some of the city's old equipment still exists and could theoretically be rehabbed to fix that problem (and this one) but it will definitely take more money than LaFayette has available right now.


Another drunken domestic situation in Linwood.
WQCH Radio, 08/07/15:

"A LAFAYETTE MAN WAS CHARGED WITH DISORDERLY CONDUCT AND A SUSPECTED THIEF ESCAPED, FOLLOWING AN INCIDENT ON KING STREET LATE [last] MONDAY NIGHT..
"THE CALL CAME IN AS A THEFT REPORT, WHERE A WOMAN SAID $317 WAS MISSING FROM HER WALLET. WHILE INVESTIGATING, HER HUSBAND – 48 YEAR OLD KENNETH LOUIS TREADWAY – BEGAN SHOUTING AT THE OFFICER AND TRYING TO GET HIM TO LEAVE THE PREMISES. SHE TOLD HIM HE WAS DRUNK AND ASKED HIM TO QUIET DOWN AND GO BACK INSIDE, BUT HE KEPT YELLING OBSCENITIES AND WAS ARRESTED FOR DISORDERLY.
"THE COMPLAINANT SAID THE MAN SHE THOUGHT HAD STOLEN HER MONEY HAD LEFT AFTER MAKING A PHONE CALL TO SECURE DRUGS, AND POLICE COULD NOT FIND HIM. HE WILL BE CHARGED WITH THEFT BY TAKING, IF FOUND."

Murray County law enforcement and GBI investigate a bizarre, sad case of two special-needs children locked in makeshift cages inside a Chatsworth home.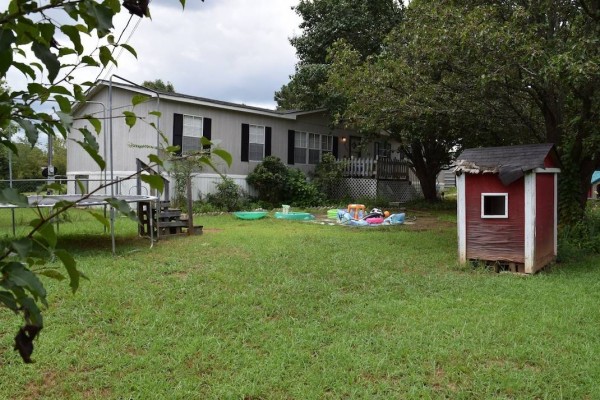 Neighbors, who called police twice in the same day to have the home checked, say the kids don't attend school and hadn't been seen outdoors in a while; investigators suggest both kids had been locked up continually since sometime in June.
Murray DFCS had investigated the home before, but closed their case file earlier this year with nothing found.


Governor Deal did a 180º on gambling when the casino industry started pouring money into the state, but would expanded gambling actually be good for Georgia?
Probably not.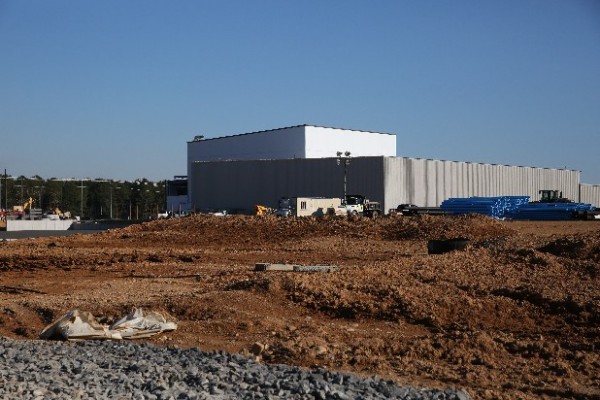 Bob Shaw's Engineered Floors is looking to build a new factory somewhere in NW Georgia.
They haven't said where the carpet tile plant will be located, but most expect it to be in Murray County. If not, you can still bet your breakfast it won't be anywhere in Walker.


More attacks on the Rebel Flag and encroachment on individual rights.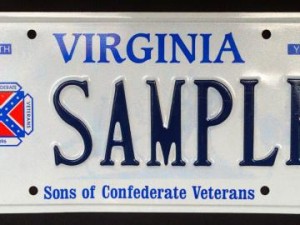 Virginia isn't just discontinuing its Sons of Confederate Veterans license plate with a Confederate image, it's invalidating tags already issued. 1,700 VA drivers with the SCV plate will have to swap their tags for replacements in the next month or risk tickets for driving on expired tags.
Virginia has a right to discontinue the flag plate, but requiring people who paid for the current one and have a valid tag on their car to bring it in for replacement is ridiculous.
Georgia hasn't yet recalled its own Sons of Confederate Veterans tag, but you can't get a new one because of a similar "redesign." It's being redesigned right out of existence.
Even some who think the Rebel Flag is a symbol of racism are beginning to realize this push isn't about removing offensive symbols so much as it's about attacking the south and the identity of southerners:
"The flag is plainly a symbol of white supremacy, terrorism and racism. It is also a symbol of southern heritage that need not necessarily be borne in hate. A casual observer won't always be able to tell the difference because racists lie, and society at large isn't ready to give poor white southerners the benefit of the doubt because screw those guys."

Georgia has been harshly criticized by a federal report into a state-run network of schools for students with bad behavior.
Per the US Department of Justice, GNETS schools aren't effective to educate students and do little except punish and segregate at-risk kids from their peers.
"One parent said, 'Once you are in GNETS you are considered a 'bad kid.' It's a warehouse for kids the school system doesn't want or know how to deal with,' according to the federal report."
The push now is to define kids who don't act right in class as "behaviorally disabled" or "emotionally disabled" so they quality for the same special treatment, extra aides, etc. as traditionally disabled students.
In some cases that may be appropriate, in other cases not so much.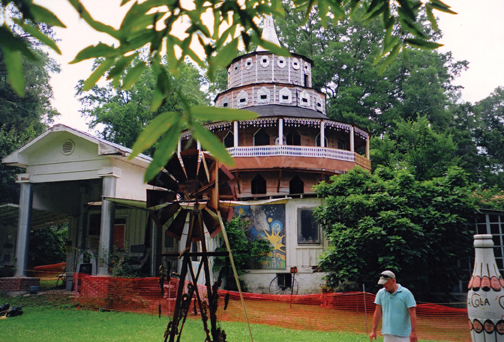 Smithsonian Magazine takes a look at Paradise Garden of Trion (along with creator Howard Finster) and its impact on rock musicians and popular art.


What can you legally do, or not do, when pulled over by police?
The answer to that question is harder than you might expect, based on the circumstances of why you were pulled and federal/state/local laws you might not be familiar with.
Your best bet, sadly, is to fully cooperate and then seek repair of any violated rights in court afterwards.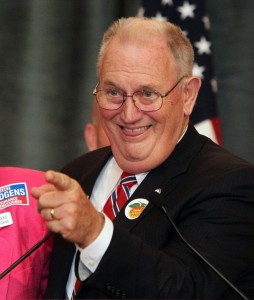 Ralph Hudgens, Georgia's Insurance Commissioner, is responsible for approving or rejecting every rate increase proposed by insurance companies in the state.
He says he doesn't have time to look at EVERY rate change, and that's probably true – because he spends so much of his time going on vacations paid for by the companies he's supposed to be keeping his thumb on.
Next time you write that huge check to State Farm or Progressive, you can thank Mr. Hudgens for the size of their bills.


Good southern reads: "When school starts every fall, I think about Daisy Red Ryder BB guns and angry redheaded women."


For today's links and any breaking news, follow the Underground on Facebook or Twitter.