2015
06.27
LU will be on Summer Break through July 12th. During that time there will be no blog posts / Updates and limited posts on LU Facebook. Have a great Independence Day holiday.
It's official: Walker County now owes $76,000 in fines for not fixing environmental damage on Lookout Mountain by the state's deadline – which passed some six months ago.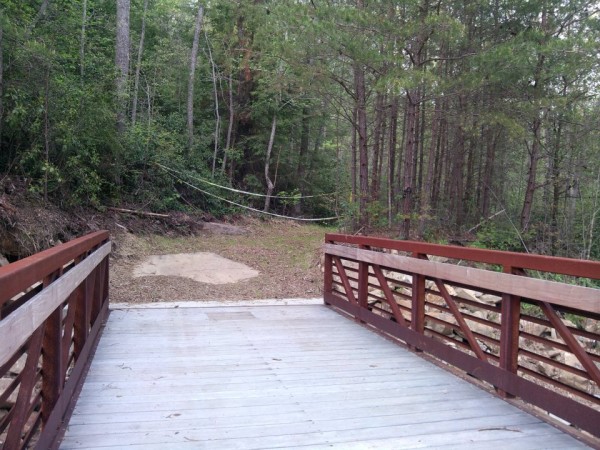 The project is an unneeded, unwanted walking trail the county has spent nearly half a million dollars building (it's not done yet and may never open) plus another $140k in fines and fees. All to benefit one family.
Commissioner Heiskell says the project WAS finished on time and the state is wrong, because rain/snow/weather days delaying the work should be overlooked. But residents in the area observed nothing done for weeks at a time, regardless of weather conditions.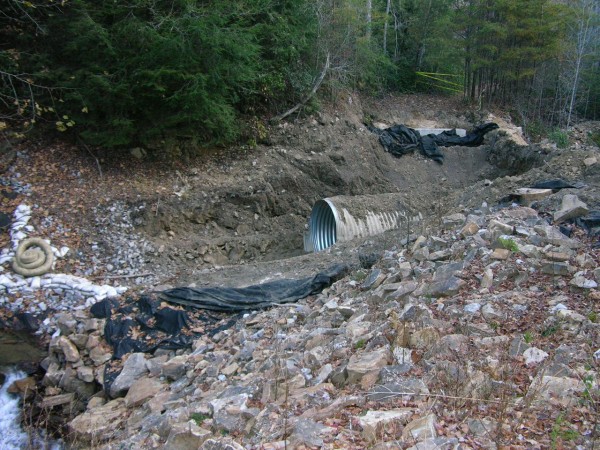 This is something that wouldn't have happened under a better commissioner or a BOARD of commissioners that listens to the voters instead of campaign contributors and political bedmates.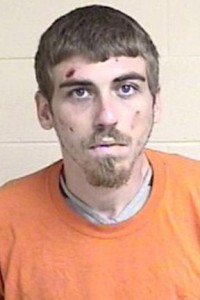 Wednesday night deputies went on a manhunt in Rock Spring, starting at the Mapco on Kay Conley and ended at the Smoke Shop vapor store.
23-year-old Jeremy Ellis of Chattanooga, who ran from deputies after a traffic stop on Kay Conley Rd, was finally arrested after being tased multiple times and punched in the stomach.
He faces a handful of charges including traffic violations, drug possession, and fleeing from law enforcement.
Mr. Ellis also has some legal trouble waiting for him in Rossville.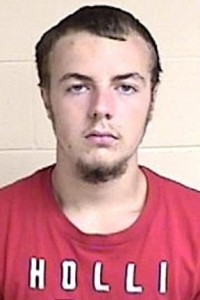 While Sheriff's Deputies were searching for Jeremy Ellis in Rock Spring, LaFayette cops were engaged in a high-speed chase and manhunt in West LaFayette.
Tyler Gates, age 20, fled from police in a high-speed chase down South Chattanooga St. which resulted in a crashed patrol car; he fled on foot and managed to escape. Cops searched for him around the Bomar Street area but came up empty-handed, as this is written he's still on the run. (If you know where he is, call LPD at 706-639-1540.)
Including Ellis, Gates is at least the fourth person who got away from local officers during the last month; the other three were captured within days – hopefully Gates will be soon.


Chickamauga Battlefield, under orders from the National Park Service, has pulled all stand-alone merchandise prominently featuring the controversial Confederate flag.
Confederate flag images without "educational value" will no longer be sold at any NPS location as of Thursday, joining a number of retail stores around the country that have banned flag products in the last week.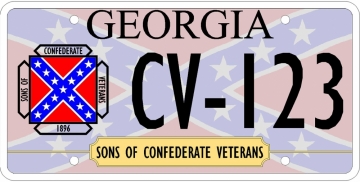 At the state level, Governor Deal has publicly resisted calls to outright ban "Sons of Confederate Veterans" license plates (prominently featuring the confederate battle flag), suggesting instead the plates could be redesigned…
However, despite his statement of support for the tag design, the SOCV plate is now unavailable for purchase. Is it being "redesigned" out of existence?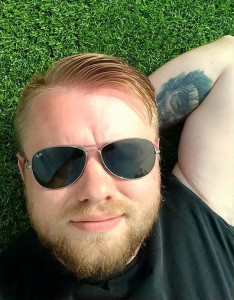 Lafayette PD has identified a suspect in the Chattanooga Street Tavern robbery from early June: Chase Grim.
WQCH Radio, 06/25/15:

"LAFAYETTE POLICE, WITH THE HELP OF THE HAMILTON COUNTY DIVE TEAM, HAVE LOCATED ITEMS STOLEN IN A BUSINESS BURGLARY AT THE BOTTOM OF A NEARBY FARM POND.
"CAPTAIN STACEY MEEKS SAID A SUSPECT IN THE BREAK-IN AT CHATTANOOGA STREET TAVERN TIPPED THEM OFF THAT HIS GROUP OF THREE HAD DUMPED SEVERAL ITEMS IN THE POND, LOCATED ON ABNEY HOLLOW ROAD, JUST OUTSIDE THE CITY. MEEKS SAID DIVERS RECOVERED A LAPTOP AND GAME CONSOLE, AMONG OTHER ITEMS.
"WARRANTS HAVE BEEN ISSUED FOR THE ARREST OF WILLIAM CHASE GRIMM, AGE 22, OF LAFAYETTE. MEEKS SAID HE WAS DATING A FORMER EMPLOYEE OF THE BUSINESS. INVESTIGATORS BELIEVE HE AND TWO OTHER MEN WERE INVOLVED IN THE BURGLARY – REPORTED THE FIRST WEEK IN JUNE.
22-year-old Grim has had struggles with addiction and theft in the past; previous crimes resulted in rehab in lieu of jail.
This time he's on the run and thought to be in Tennessee hiding from the law. (At one point he was accompanied by a girlfriend but sources say he dumped her out and sent her home.) He's also suspected of another LaFayette theft involving family members not yet made public.
If you know where Chase is, contact LaFayette police.


Underage employee working for the City of Trion accidentally drives self-propelled mower into the pit at the doo-doo factory. 16-year-old hospitalized, mower likely totaled.

Per Trion, the boy drove the mower into the aeration pond while distracted, but he says that's not the case. The unnamed youth claims instead the old self-propelled machine malfunctioned, driving itself and its operator both into the excrement-filled basin at Trion's welcome center.
The boy was fired Monday by the City of Trion after receiving medical treatment for minor injuries and (presumably) several showers.



Don't drink and walk, especially if you're gonna walk in front of cars.
WQCH Radio, 06/23/15:

"A LAFAYETTE MAN WAS ARRESTED SHORTLY AFTER A 9-1-1 REPORT THAT HE HAD BEEN 'CAUSING TROUBLE' AT THE CHATTANOOGA STREET TAVERN.
"POLICE OBSERVED A MAN, WEARING SHORTS BUT NO SHIRT, WALKING INTO TRAFFIC ON NORTH CHATTANOOGA STREET. THE OFFICER SAID WHILE HE WAS WATCHING, TWO MOTORISTS HAD TO STOP IN THE STREET TO KEEP FROM HITTING THE MAN.
"24 YEAR OLD PERRY JAMAH RAMSEY TOLD THE OFFICER HE HAD FOUR BEERS, AND LEFT AFTER GETTING INTO AN ARGUMENT WITH OTHER CUSTOMERS AT THE BAR. WHILE TALKING TO THE OFFICER, RAMSEY KEPT WALKING INTO TRAFFIC IN THE ROADWAY – THE REPORT STATES.
"HE WAS ARRESTED JUST AFTER MIDNIGHT ON SUNDAY MORNING AND TAKEN TO JAIL ON A CHARGE OF 'PEDESTRIAN UNDER THE INFLUENCE'."
Perry Ramsey says on Facebook he was only trying to get Tavern customers parked illegally on a relative's property to move their vehicles. Tavern owner Tabby Holcomb says Ramsey never entered the Tavern and the bar didn't call the police on him. Both say the situation was misrepresented in police/media reports.


Local arrests, June 18-24.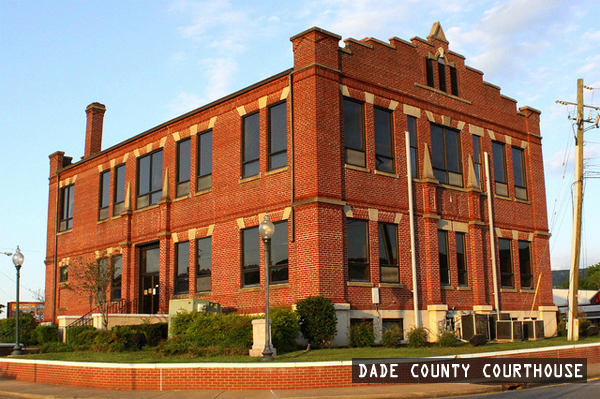 In light of the South Carolina church shooting, Dade County Sheriff Ray Cross has instructed his deputies to spend more time around the county's churches during normal service times, and to drive their patrol cars to church when they attend.
Cross says there's been no specific threats against churches in the area but he's just being prepared. Church parking lots ARE prime targets for theft on Sunday mornings, so this could at least deter a few pocketbook thefts.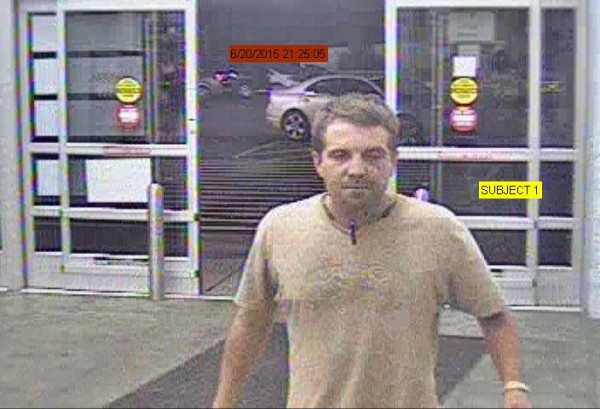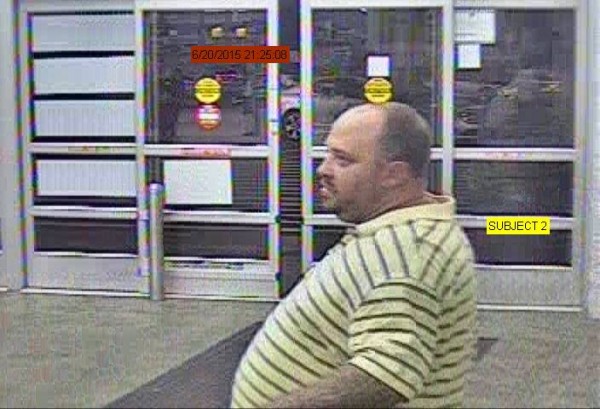 LPD needs help ID'ing these two men. Images from Walmart security, June 20th.
For the third time in this Update: If you have information, call LPD.


Proposed "Lula Lake Academy" charter school on Lookout Mountain has NOT yet been approved by the state – they've only gotten a preliminary approval from lawyers.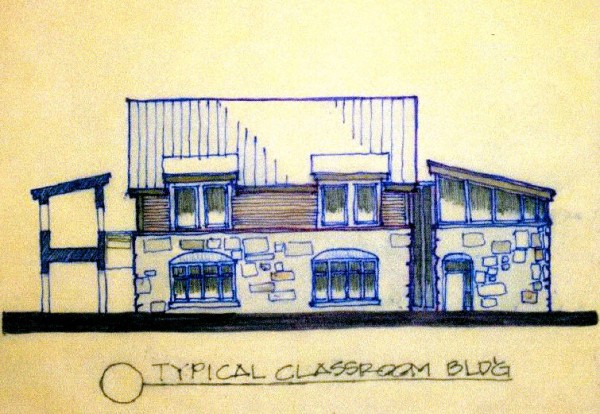 If the school is approved and can find land and funding, it will offer an "environmentally focused" curriculum for 6th-8th graders drawn from Walker and Dade. The school would receive state education funding for each student enrolled but would not be entitled to any money from local school property tax revenues.
Here's a broader look at charter schools in Georgia and how charter school laws work in the state.


Chamberlain Rd. man arrested after paying for chicken and taters at Trion Walmart with a fake roll of dimes. Christopher Michael Rape faces theft charges.
Hope the chicken was worth it.


Will GA's new "medical marijuana" (cannabis oil) law actually help anyone suffering from disease?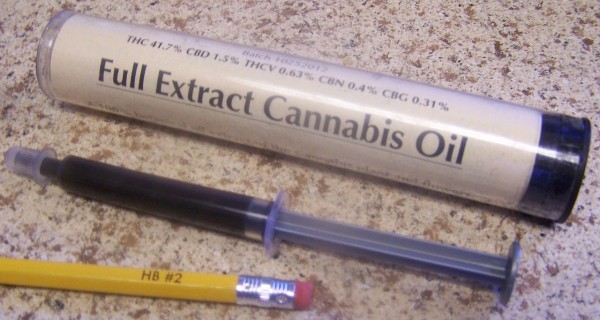 A new study says probably not, unless the patient has multiple sclerosis. Other illnesses, including Alzheimers, glaucoma, and Parkinsons, aren't impacted much by marijuana or related chemicals.
Study says justification for medical marijuana in most states has been based on poor research and non-scientific evidence.


Floyd County DA Leigh Patterson advises accused criminals not to dress like hoochies when they show up for court.
This is good advice for anyone who ends up in jail, which lately seems like everyone who comments on LU.


Georgia DFCS says it needs more foster parents around the state.
Being a foster parent is one of the greatest things you can do to help kids in the most unfortunate situations.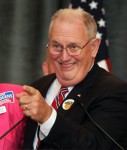 Georgia car insurance rates have soared over the last two years, thanks to GA Insurance Commissioner Ralph Hudgens and a set of consumer protection laws gutted by the state legislature.
GA used to be among the best but the legislature gutted controls on insurance prices, and now ethically-challenged Hudgens (who was a State Senator when the law changed) is letting the insurance companies ram through rate increases.
Surely there's no insurance industry money involved in this at all.

For today's links and any breaking news, follow the Underground on Facebook or Twitter.