2015
04.20
What happened Sunday afternoon in Meadowview Subdivision?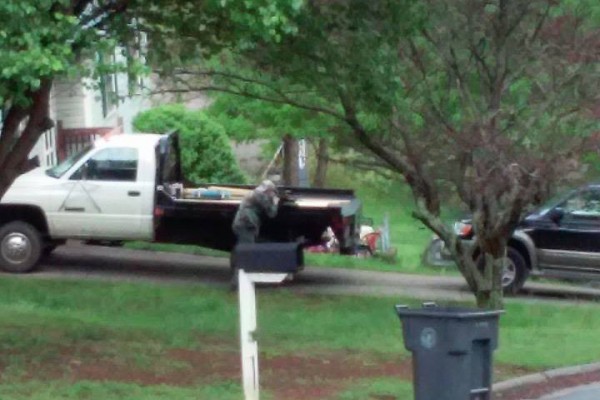 Apparently a domestic conflict turned violent, with a man threatening to kill himself, shoot cops, and burn down his home.
911 was called, and about half an hour after the incident began, LPD arrived at the Wisteria Rd. home with a SWAT team and state patrol officers. They called to the suspect and fired tear gas at the house – later discovering nobody was inside and the man had fled.
[Click to advance gallery]
Police say the suspect will be named after charges have been filed against him. He remains at-large, but authorities insist he's not a threat to the general community because he's
only
threatened himself and police (plus beat down his mother).


Another example of Hutcheson quality.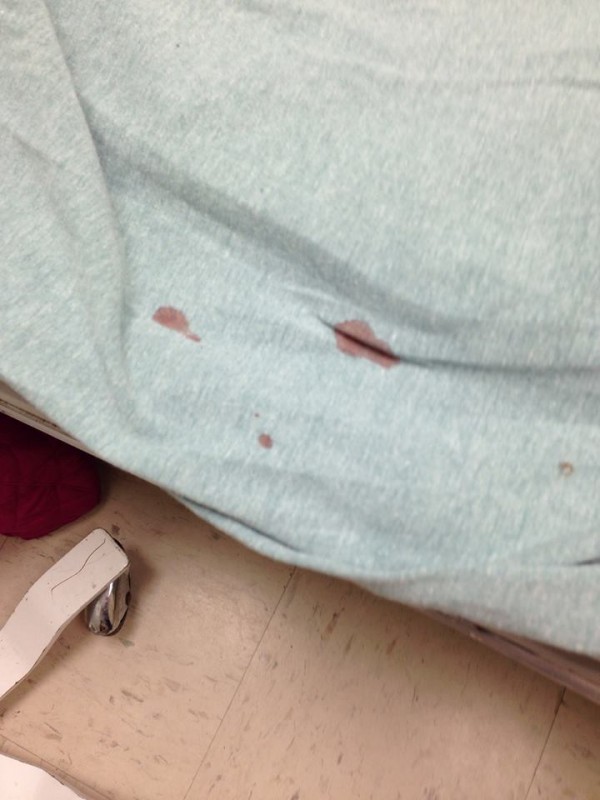 Per an LU reader, this was in an ER exam room Saturday morning at 2 AM. Hutcheson staff told the patient it must have come from her, even though it was present when she walked in the room and she hadn't touched the bed.
Save Hutcheson? How about clean it up?


Attendance at Thursday's commissioner meeting, focused on the Rock Spring bank building, was typically light. When asked online why the meeting was held at a time inconvenient for 90% of residents, the Commissioner (or her Facebook handler) said it's to keep from paying employees overtime.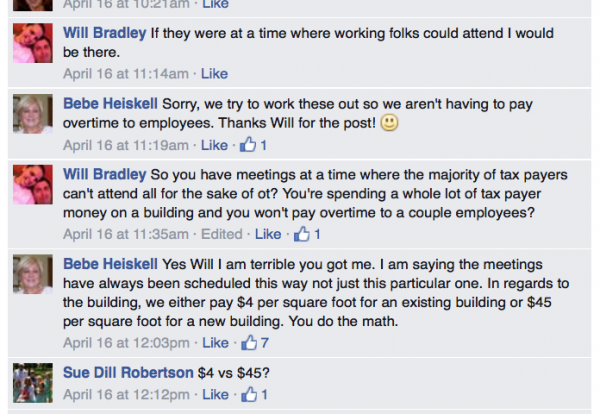 They can spend millions on buildings and land nobody asked for without batting an eye, but Heiskell holds meetings at the worst possible time for working adults to save money? Yeah right.
Bebe doesn't worry about overtime when county employees are working 70 hour weeks setting up events at the Farm… She doesn't worry about overtime for county employees on her weekly UCTV crap show, either.
Chattooga, Whitfield, and Catoosa hold all their commissioner meetings in the evenings, normally at 6 PM – but none of those neighboring counties complain about overtime issues for their employees attending meetings.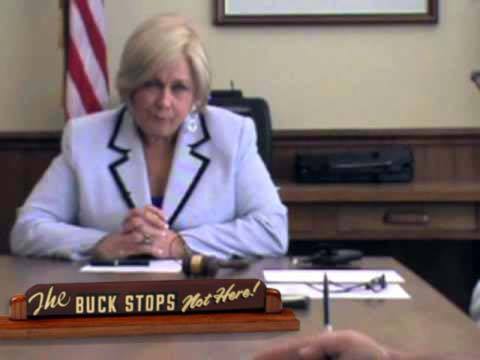 And it's not like most of the employees at those meetings are hourly anyway, they're paid salary. The hourly people could come in an hour late that morning or leave an hour early the next day. McDonalds knows how to work people when they're needed without giving them OT, but Bebe can't figure it out?
The meetings are held when they're held because Bebe doesn't want them attended by people who work, go to school, pay taxes, or otherwise have something productive to do at 3 on a Thursday.
As for the meeting's topic, only one person challenged Heiskell on her purchase of the former Stearns Bank, she threw out some numbers about employees calling in sick, and he left:
WQCH Radio, 04/17/15:

"ONLY ONE PERSON SPOKE AGAINST THE MOVE. RICHARD CAMERON TOLD COMMISSIONER BEBE HEISKELL SHE SHOULD 'FIX' PROBLEMS AT THE FORMER KITCHENS CLINIC BUILDING, AND KEEP THE STEARNS BUILDING ON THE TAX ROLES [sic].
"CHIEF APPRAISER TERRY GILREATH SAID THAT IN THE LAST YEAR, HIS OFFICE HAD 124 ABSENCES DUE TO ILLNESS. TAX COMMISSIONER CAROLYN WALKER SAID HER EMPLOYEES EXPERIENCED 74 ABSENCES. GILREATH SAID THAT SERVE-PRO EMPLOYEES TOLD HIM THAT 'THERE WAS NOTHING FURTHER THEY COULD DO' TO TACKLE RECURRING MOLD PROBLEMS IN THE FORMER CLINIC BUILDING. THE COUNTY PLANS TO GIVE THE BUILDING TO THE CITY OF LAFAYETTE, AFTER THE TAX OFFICES HAVE MOVED TO THE NEW ROCK SPRING LOCATION.
"AFTER EXPLAINING HEALTH HAZARDS ASSOCIATED WITH THE CURRENT TAX OFFICE, AND SHOWING THAT THE 830-THOUSAND DOLLAR BANK BUILDING PURCHASE IS CHEAPER THAN REPAIR OR REPLACEMENT WITH NEW CONSTRUCTION, MR. CAMERON LEFT THE MEETING SAYING HE WAS IN AGREEMENT WITH THE COMMISSIONER'S POSITION TO BUY THE FORMER BANK BUILDING.
So no other county department had employees call in sick? Don't be fooled.


A bomb threat disrupts school in Trion.
This morning students at Trion's three schools, which share a campus, were left standing outside for hours while bomb sniffing dogs were brought in from Atlanta to verify the campus was safe.
School leaders said the threat was left on school voicemail Sunday night, and wasn't found until kids had already arrived Monday morning. The threat was deemed non-credible and students returned to class.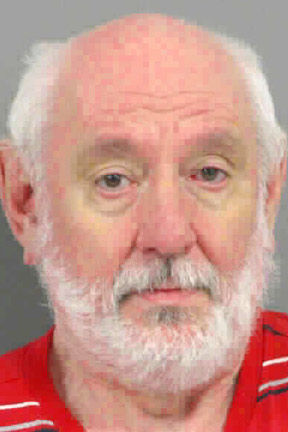 James Robert Millican arrested Thursday, accused of molesting an 8-year-old while riding on an ATV earlier this month in Rock Spring.
Another (unrelated) child sex case in Summerville led to the arrest of 17-year-old Donta Josiah Dupree. Dupree is held without bond in Chattooga Co jail, facing charges of aggravated child molestation, child molestation, aggravated sexual battery, and aggravated sodomy.
Dupree allegedly abused/molested two girls ages 3 and 5 between December and March.



If you see an old man eating himself sick on meat sticks, call LPD.
WQCH Radio, 04/16/15:

"AN ELDERLY MAN WITH A BIG CRAVING FOR JERKY MADE THE LOCAL POLICE REPORT THIS WEEK. IT WAS A SHOPLIFTING CALL AT THE SOUTH MAIN STREET DOLLAR GENERAL JUST BEFORE NOON TUESDAY.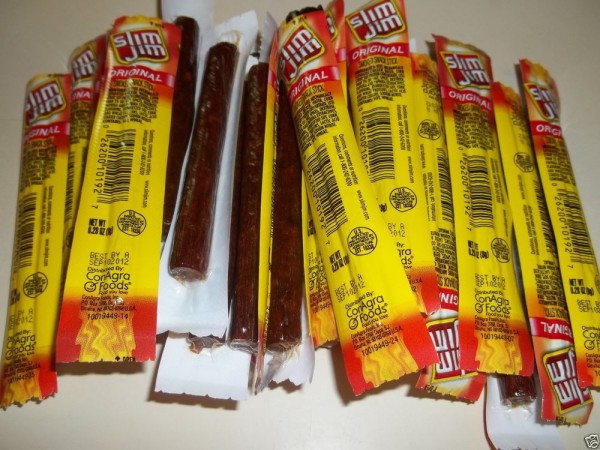 "THE MANAGER TOLD POLICE A BLACK MAN IN HIS 60'S LEFT THE STORE AND DROPPED SOME CONCEALED 'SLIM JIMS' AS HE LEFT. WITNESSES SAY HE HEADED SOUTH-BOUND IN A CADILLAC.
"WHEN STORE PERSONNEL CHECKED THE SLIM JIM DISPLAY, THE ENTIRE RACK HAD BEEN EMPTIED. THE TOTAL VALUE OF THE SNACK-MEATS TAKEN WAS $145."

Friday Gov. Deal signed the state's new law allowing cannabis oil for medical purposes. The new rules, permitting the marijuana-related chemical to be used for a small number of illnesses, start immediately.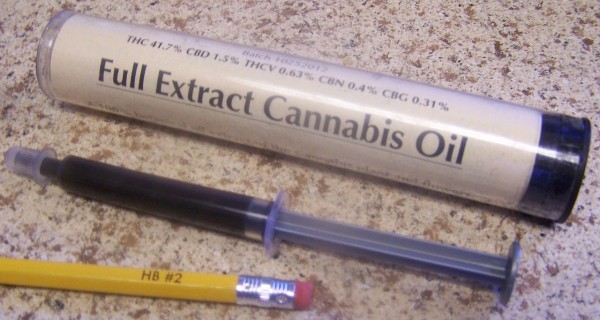 This is one of the few reports accurately describing it as cannabis oil, and not medical marijuana – which it certainly is not.
The new law also doesn't legalize growing marijuana or producing oil from the plant, nor does it change federal law prohibiting the possession of cannabis – but if someone with a legitimate medical condition manages to get back to Georgia with the substance from another state, Georgia law enforcement won't bust them for it.


The city's hated, outdated postcard utility bills will soon be a thing of the past.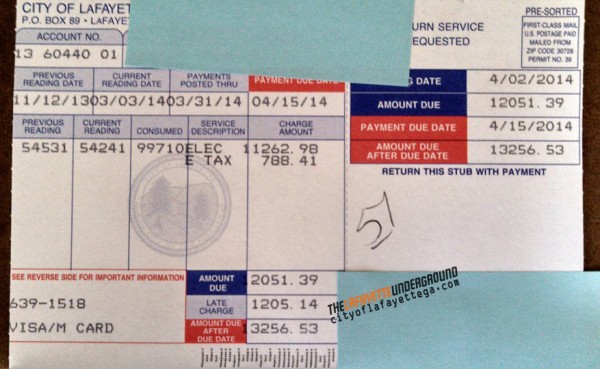 LaFayette plans to step into the 21st century with a software upgrade for utilities that will produce normal-looking bills that make more sense to electric, gas, water, and garbage customers.
Hopefully it will also reduce the amount of paperwork touched by human hands inside city hall. Seems like they're always a few steps behind when you check on things because something's written down on a card and not in the computer yet.
Coming in 2040: online bill payment.


Wallin Dr. residence robbed; homeowner says two mowers and a trailer worth over $12,000 were stolen out of his yard on April 7th or 8th.
More crime news: A young mom picked up, again, for theft.
WQCH Radio, 04/18/15:

"LAFAYETTE POLICE ARRESTED A SUSPECTED SHOPLIFTER AT THE LOCAL WALMART, LAST THURSDAY. 23 YEAR OLD WHITNEY LATRICIA WHITE IS FROM JACKSON STREET IN LAFAYETTE.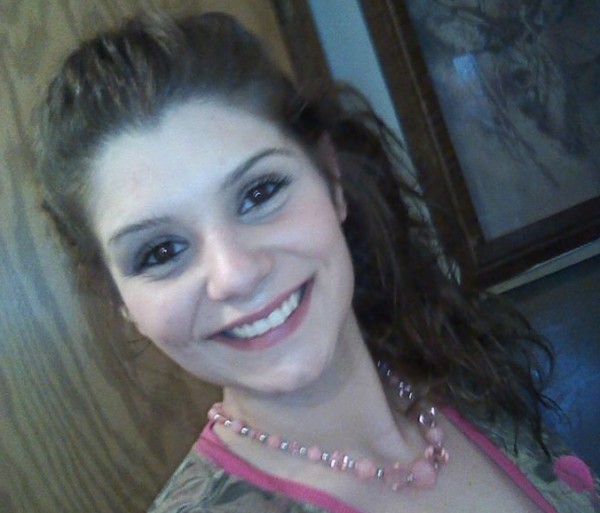 "COPS SAY SHE HAD A NORELCO RAZOR AND A TRAILER HITCH-BALL IN HER PURSE, AND WAS DETAINED BY STORE PERSONNEL. AN OFF-DUTY POLICE OFFICER FROM FORT OGLETHORPE HELPED STORE PERSONNEL HOLD HER AS SHE WAS REPORTEDLY FIGHTING TO ESCAPE.
"SHE WAS CHARGED WITH SHOPLIFTING AND DISORDERLY CONDUCT. TOTAL VALUE OF THE ITEMS RECOVERED WAS $81.00."
Chattooga investigators have an arrest warrant for a yet-unidentified Walker County resident suspected of shoplifting at the Trion Walmart.
Suspect allegedly took items from inside the store to the return desk for refunds; behavior was caught on security cameras, and man ID'd after showing his driver's license to store employees.
Plus latest local arrests, April 6-12.





"Fort Villanow" – a western themed site built on an old junkyard meant to help veterans with PTSD – has opened.


In the closing days of this year's legislative session, Georgia lawmakers passed a bill allowing the sale of real fireworks inside the state. That means no more driving to Sand Mountain for fireworks you're technically not supposed to have.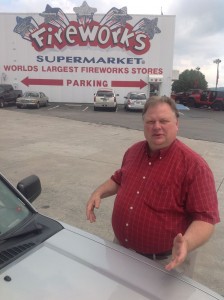 Senator Mullis says it's a convenience, which it is, but over-reaches in claiming the law change will add a thousand new jobs to the state and bring in millions of tax revenues.
Was his support motivated by giving you freedom and helping the state, or by making his own infamous annual July 4th backyard fireworks show legal?
Leaders in East Ridge, TN say legalizing fireworks there several years ago hasn't impacted their economy, and downplay the impact fireworks will make in Georgia.
Stores in Tennessee already selling fireworks say they're not worried about competition because a lot of their business comes from people shopping in other types of stores this part of Georgia still lacks.


So you want to suit up and go through firefighter training?
This month's Emergency Services Lunch and Learn session will let you do exactly that. Experience what firemen experience during training, then eat lunch. 11:30 Wednesday at county fire HQ.


Last week the unelected, unaccountable Georgia Board of Regents voted to raise tuition at state colleges. Increases range from 2.5% at smaller schools like Dalton State up to 9% increases at flagship colleges like UGA and GA Tech.

One of the stated reasons for increasing tuition is to cut down class size. HOPE scholarship payouts will not go up along with the increases, making it harder for poorer people to attend class.
For years they've made it easier for those with poorer academics to get in school, and now they're increasing tuition so those without money have a harder time going. Seems like the opposite of what should be going on. Smart poor people working at McDonalds and rich stupid people going to college for seven years trying to get a degree in partying.


Ga Department of Driver Services says drivers license wait times at its offices have dropped considerably during the last year, and credits a new training program for branch managers.
"Driver Services Commissioner Rob Mikell said the reason he wanted to start the courses is because there was no formalized training for advancement.
"'Over the years, in a lot of cases, if you managed a field office, it was kind of like, 'Hey, you've done a great job issuing driver's licenses, and the manager position is open. Tomorrow morning, you need to unlock the door. Here are the keys," he said. 'We feel like we've moved a long way since then.'"
Makes sense.
Have you observed any improvement at the DDS office lately?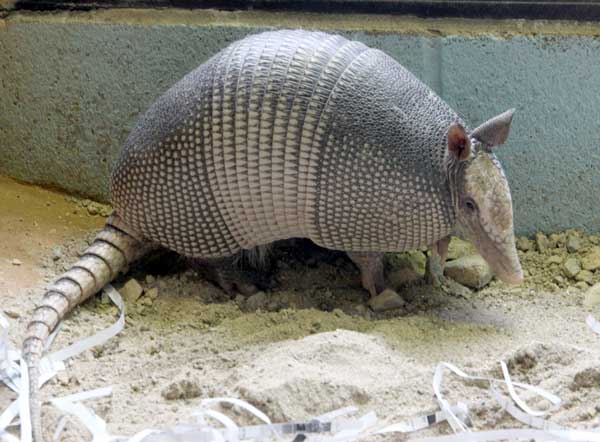 More armadillos have been spotted in the area lately; wildlife officials say state law prohibits keeping them as pets but has no restrictions on killing the animals as they're considered pests.
Seems like they only turn up around here as roadkill…


Low taxes aren't the only measure of government efficiency. There's also the matter of what you actually get out of the taxes paid.
A new study factoring taxes, government services, infrastructure, health, education, and safety ranks Georgia 39th of 50 states for "taxpayer return on investment."
Alabama was also poorly ranked, in the bottom three. Tennessee was 16th, higher than most because of the state's superior roads and bridges.
(Walker County would be in the bottom 5% of counties.. We don't have the highest taxes (certainly not the lowest) but we get nothing back from them.)


For today's links and any breaking news, follow the Underground on Facebook or Twitter.