2015
04.06
ALERT: Local police seek teenager, possibly in a stolen vehicle.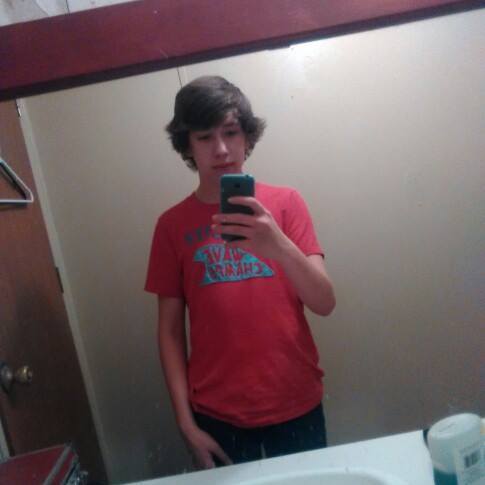 Ryan Adkins, age 15, missing since last night. Multiple reports say he was spotted around 10 this morning stealing a Chevy Suburban from the hospice office by Walmart.
If you see this kid OR a 2001 charcoal gray Suburban, tag PXV 1491 being driven by him, call 911.
UPDATE / UNVERIFIED: Adkins located, with stolen Suburban, in Crossville TN.
That's about 120 miles, depending on route.



Walker County residents calling Senator Mullis last week about the Sole Commissioner petition found themselves dumped into a non-working voicemail system that cut them off before they can leave a message.
That's how Senator Mullis can claim none of his constituents have ever asked him to deal with sole commissioner – because he generally won't talk to them or let them leave messages.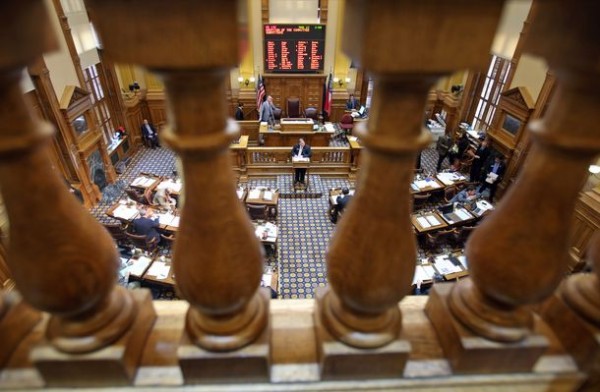 A few callers managed to get a "teenager" to answer when calling Mullis. Those calling Rep. John Deffenbaugh and Rep. Steve Tarvin were variously able to leave messages or speak to office representatives; at least one person who e-mailed Deffenbaugh received a response that said he understands their concern and they aren't alone. Which is something, at least.
The legislative session ended Thursday with no action taken, but legislators will have another chance to put something into place next year, shortly before the 2016 elections that will determine if they keep their jobs. Voters are watching closely.



Strong storms rolling through the area Friday evening produced much wind but little damage; casualty reports were limited to the normal lawn chairs and garbage cans blown down.
Tornado touchdowns generated by the same system were verified in Rising Fawn and on Sand Mountain.




How bad is your drug problem when the first thing you [allegedly] grab in an accident is your bottle of pills?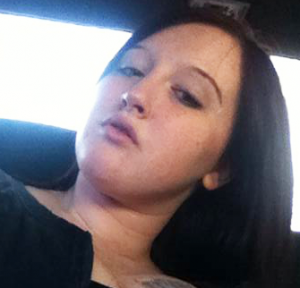 WQCH Radio, 03/31/15:

"A 22 YEAR OLD LAFAYETTE RESIDENT WAS CHARGED WITH DUI, AFTER POLICE INVESTIGATED A SINGLE CAR ACCIDENT LAST FRIDAY [3/27]. ANSWERING THE CALL TO CHESTNUT AT MCLEMORE, OFFICERS FOUND A TRUCK FLIPPED ON IT'S TOP IN A DITCH WITH 2 PEOPLE ON THE GROUND BESIDE THE VEHICLE.
"THE WOMAN, WHO WAS DRIVING THE TRUCK, WAS SAID BY POLICE TO BE CLUTCHING A PILL BOTTLE CONTAINING XANAX, WHEN THEY ARRIVED. THE PRESCRIPTION AND THE TRUCK BELONGED TO A LOCAL MAN SHE HAD BEEN STAYING WITH.
"CHRISTIAN NICOLE MOTLEY AND HER PASSENGER WERE TRANSPORTED TO HUTCHESON FOR TREATMENT. WHEN SHE IS RELEASED, SHE'LL FACE CHARGES INCLUDING DUI, TOO FAST FOR CONDITIONS AND FAILURE TO MAINTAIN LANE."

LaFayette Council says a proposed new social media policy for city departments is meant to keep citizens more informed and allow residents to comment and maybe even complain about city activities.
It would make more sense to see one page with several people allowed to post, representing various departments, but this is still a step forward.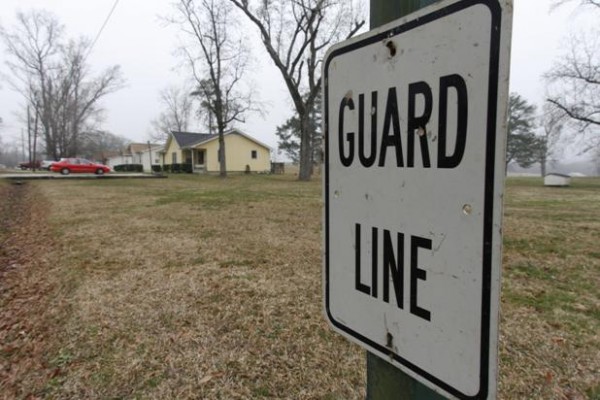 Two Hays Prison inmates, Jarius Fudge and Jermaine Harrison, are being charged with battery and rioting after attacking a corrections officer on March 12th.
The officer says they resisted his orders; one of the inmates says he was provoked to attack when the involved officer spat on him.


As the 2015 legislative session closed, the GA General Assembly managed to pass a "top priority" bill changing how transportation is funded. It's a mix of good and bad; one scary aspect would let counties add ANOTHER sales tax meant for transportation on top of their existing LOST, SPLOST, and ELOST taxes.
So is that an admission that SPLOST generally doesn't go for road work the way it's supposed to..?
Many are calling the billa tax increase, and it is – but only in certain situations when gas prices are low. A new flat tax rate on fuel instead of the percentage tax means we pay more taxes now when gas is under $3.50/gal or so, but when fuel is above that price it will actually work out to be a tax cut. When neighboring states' gas prices go up ours won't be as high, when their prices are low ours will be a tick higher.
There's plenty to complain about in the bill, but that's not the part to take issue with.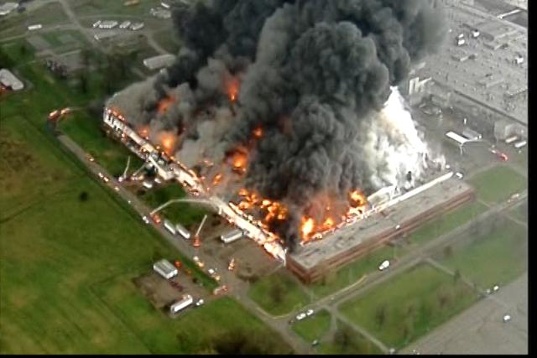 Friday a massive blaze destroyed a warehouse at GE Appliance Park in Kentucky. Production there in other buildings is canceled through the week, but so far seems to be making no impact on local schedules at GE-owned Roper in LaFayette.
Roper Web site currently says work will resume Tuesday as planned.


Latest arrests and jail bookings, March 23-29.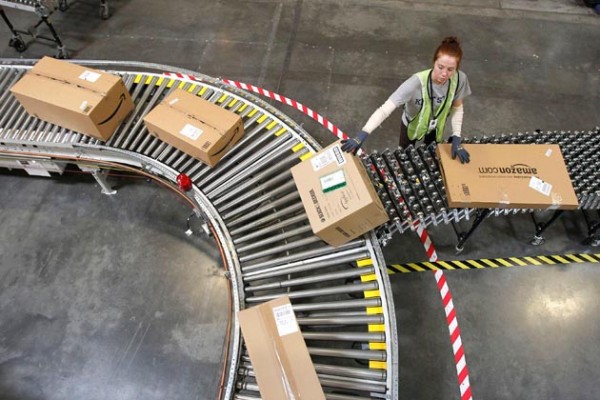 Good news for locals working at Amazon in Chattanooga. Online retail giant announces it will no longer force hourly and temporary employees to sign lengthy "non-compete" contracts that keep them from taking other warehouse jobs for 18 months after quitting.
If you work for Amazon, have you dealt with this? And are you even allowed to admit it?
So far local Amazon employees in contact with LU says they've never heard of such a thing.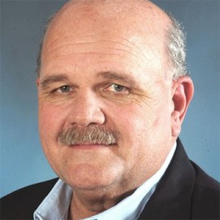 Rep. Steve Tarvin recently told reporters any entity or elected position in the state with "the ability to spend money and make fiscal decisions" should be partisan, or affiliated with a political party.
Party politics are a means of keeping people's voices from being heard, of keeping control in the hands of small groups, and discouraging voters from focusing on issues. We should be stripping party out of every local race and issue, not making things MORE partisan.
What difference does it make, at the local level, if your local dog catcher, mayor, Sheriff, or water board members are Republican, Democrat, or independent? You sure can't determine someone's party affiliation just by looking at their actions and decision-making…


Chattooga County now has a taxi service.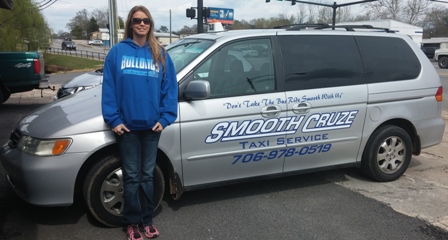 About time Walker got taxis again, too.


Are those of us who seek political change in Walker County bullies, or just seeking a better future?
Ales Campbell argues the latter.
Seems like the answer should be clear…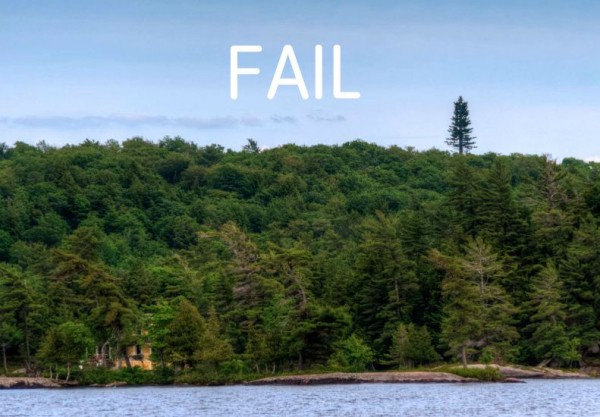 Some of these look familiar.


Former Dunwoody police detective Robert Bentivegna has pled guilty to federal corruption charges related to information about warrants he shared with criminals.
Bentivegna was at one point chief investigator for the state ethics commission.


For today's links and any breaking news, follow the Underground on Facebook or Twitter.