2015
01.27
A weekend ago, deputies raided a farm on Hwy. 337 south of town, finding six kids – most (or all) LMS 8th graders – consuming adult beverages. Derrick Henton was arrested for providing alcohol to minors.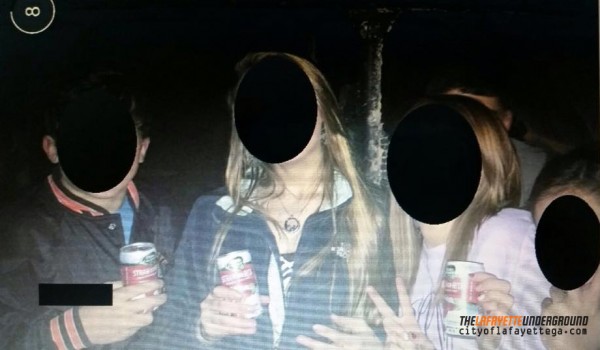 Several parents found out (and called police) when one of the little geniuses posted photos of their fun on Snapchat, which led to the bust. The group initially started with eleven kids; per news reports only six were present when deputies arrived – but all six had alcohol in their systems.
An adult woman may have actually purchased the alcohol Mr. Henton provided, but so far she's not been arrested or charged for her role in the party.

If you have kids this age, be sure to know where they go, who they're with, and what they'll be doing. Don't wait for them to share pictures of the party on social media before you find out what's going on.
Nothing good has ever come from middle schoolers drinking.


Former owner of Red Barn on Hwy. 27 south of town arrested for meth.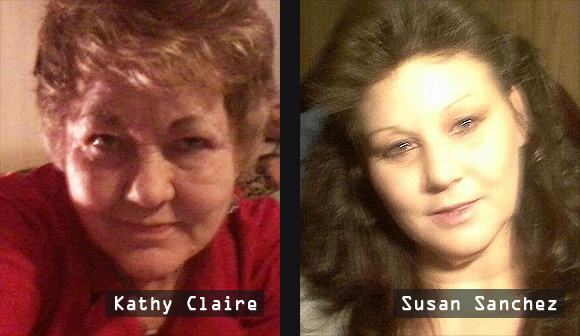 Per WQCH Radio and police reports, Kathy Claire (whose ex owns Red Barn) and Deborah Susan Sanchez of Wheeler Rd. were taken into custody last week after "a large quantity of meth" was taken from Claire's home adjacent the business.
Claire faces two charges of methamphetamine possession and two charges of distribution; Sanchez faces a single count of possession.

Over the weekend students from Rock Spring Elementary headed to Atlanta for a state championship in Lego robot construction.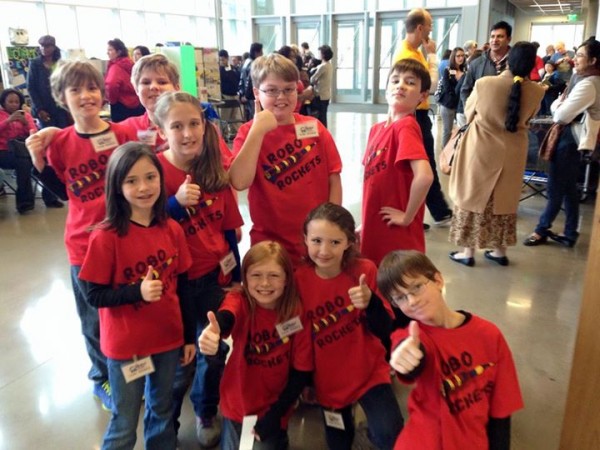 Per someone in attendance, the Rock Spring Robo Rockets brought home the trophy for best "Robot Mechanical Design."



If you've seen Jessica Nicole Proctor or know where she could be, please contact LaFayette PD. Proctor is wanted for stealing a ridiculously expensive race car engine from her landlord and then breaking probation from a previous arrest. She's expected to be with her boyfriend Michael Thomas Daugherty Jr.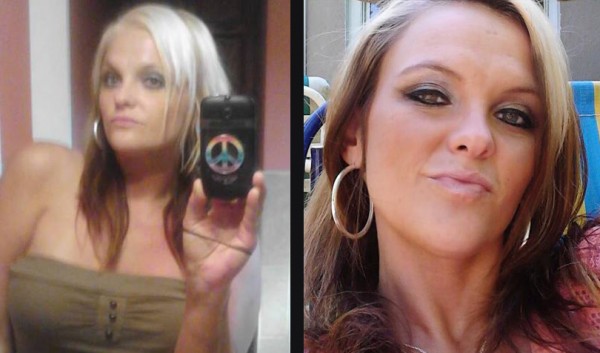 Reportedly, Proctor stole the 600lb "$10,000 engine" from a shed behind the house she was renting and sold it to a local garage for the whopping sum of $200.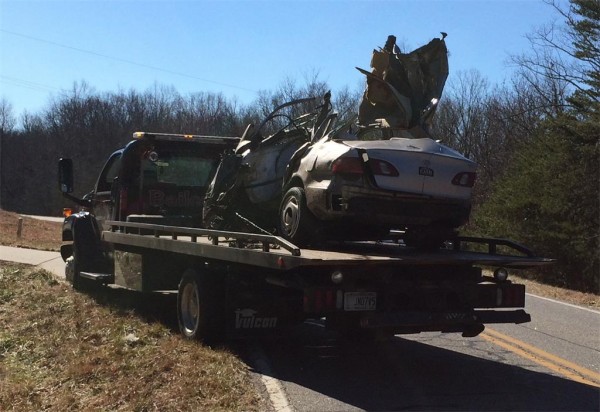 Two people were killed in a single-vehicle crash Sunday afternoon on Hwy. 157 on Lookout Mtn near Lloyd's Lake. No other details available.


Heath inspectors found some issues in local restaurants last week.
Wanda's in Rock Spring got a 90. Chattanooga St Tavern continues in mediocrity under new owners with an 89, Taco Bell got an 83, the Bistro started off with a poor showing of 78, and the tax-supported Manor House at Money Pit Farms barely avoided failure with a 73.
Wanda's
Tavern
Taco Bell (cited for food left open in storage, hot food not kept hot enough)
Bistro (cited for improper handwashing, hot and cold food not stored properly, prepped food not dated)
Manor House (cited for equipment blocking sinks, raw meat stored improperly, dirty equipment, expired cottage cheese, food not being cooled properly)


Being on drugs is one thing, selling them to others is an entirely higher level of evil.
WQCH Radio, 01/23/15:

"LAFAYETTE POLICE ARRESTED A SUSPECTED DRUG DEALER FOLLOWING A TRAFFIC STOP [last] MONDAY NIGHT.
"OFFICERS SPOTTED A DODGE MAGNUM 'WEAVING' ON NORTH MAIN. THEY FOLLOWED AS THE CAR TURNED SOUTHBOUND ON THE BYPASS AND STOPPED THE VEHICLE NEAR WARTHEN STREET. THE REPORT STATES THAT THE DRIVER FAILED TO COMPLY WITH COMMANDS AND RESISTED EXITING THE CAR, AND THAT HIS SPEECH WAS SLURRED. HE REPORTEDLY ADMITTED TO SMOKING CRACK AND MARIJUANA WHEN QUESTIONED.
"ANOTHER LPD OFFICER ARRIVED AND THE SUSPECT WAS CUFFED. HE WAS IDENTIFIED AS 28 YEAR OLD AKEEM LAMONT DANIELS OF LAFAYETTE. MARIJUANA AND SEVERAL BAGGIES CONTAINING CRACK COCAINE WERE RECOVERED, AND AT THE JAIL, IT WAS DISCOVERED THAT DANIELS ALSO HAD CASH CONCEALED UNDER HIS CLOTHING.
Apparently the police got a lot more interested when they found he had cash on him? That really shouldn't be a factor, but they do tend to focus on it.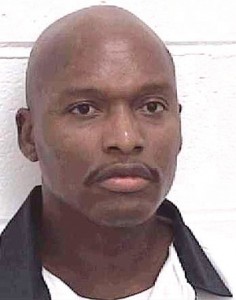 Convicted murderer Warren Lee Hill is scheduled to die by the state's hand at 7 tonight.
Hill beat a fellow inmate to death in 1991 while serving life for killing a teenager in 1986. His attorneys, saying he's too mentally disabled to execute, have twice before managed to delay Hill's scheduled appointments with God.
The Hill case seems like a pretty cut and dried situation (other than his mental capacity) but there are all too many cases where prisoners are convicted on thin evidence or don't get a fair chance. That's why all these guys get years, sometimes decades, of appeals before they meet the needle.
Example: A North Carolina judge just freed a 70-year-old man after he spent 37 years in prison for a crime it now seems clear he didn't commit.
If he'd gotten the death penalty it might be too late at this point.
Closer to home, a Haralson County man was convicted of an arson/murder several years ago, but now most of the people who testified against him have recanted saying they were given deals in return for throwing him under the proverbial bus.
The likelihood of someone innocent being killed, combined with death penalty cases costing WAY more than life behind bars has led some pro-execution conservatives to question their positions on capital punishment.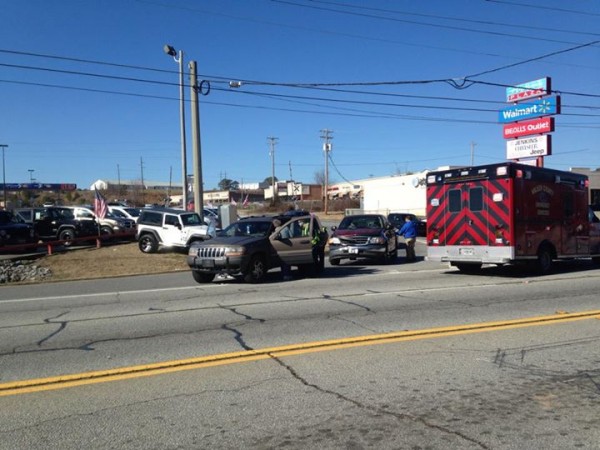 Minor wreck around 1:30 Saturday afternoon in front of Walmart.


A week ago, Gov. Deal released his plans for the state's next budget, which would begin July 1st. The state is expected to grow its revenues by over $600 million, and would spend $21.8 billion during fiscal 2016 if the budget is approved.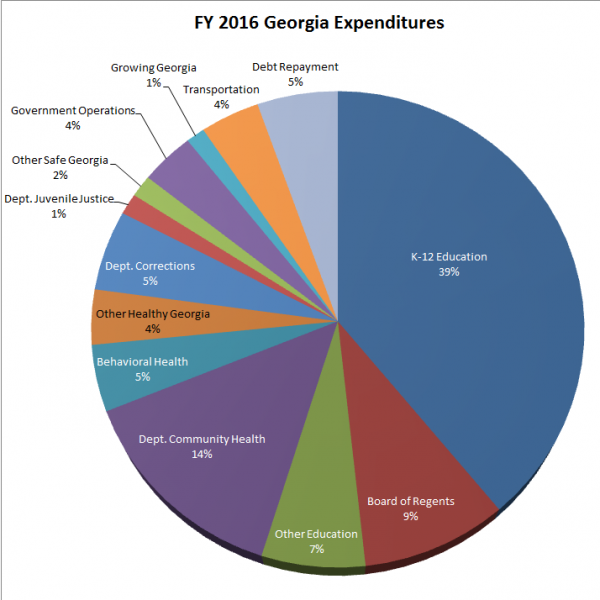 K-12 education will get more funding, but Deal has proposed cutting health insurance for 11,500 non-teacher part-time school employees like bus drivers, which could lead to a disaster at local schools.
Deal defends his proposal to cut school employee health care saying no other part-time state employees get it, so why should school employees? He has a logical argument but on the ground, we're going to have a lot of pissed off bus drivers – especially considering how much the state will waste on other things during the same fiscal year.
He also (among many other things) proposes spending $15 million to put teachers and principals in every state prison, and $23 million to build a parking garage for the privately-owned Atlanta Falcons' new football stadium.
Thursday Deal delivered a speech about the budget proposal but spent most of his time discussing plans for prisoner rehabilitation. Which is all good and well if we didn't have anything else to worry about.


Latest local arrests for January 15-21.


Bi-Lo's corporate parent will soon have a new CEO: Australian grocery executive Ian McLeod.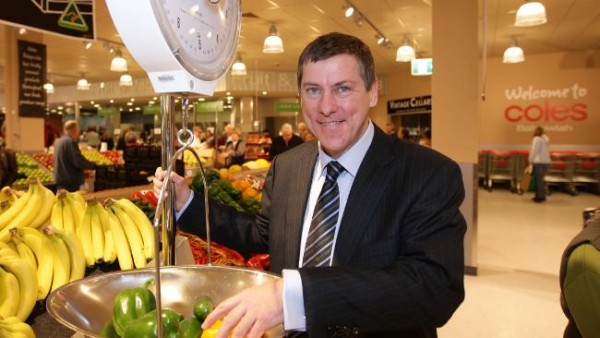 McLeod is a former European Walmart leader and has been credited with growing an Aussie grocery chain against strong competition from Aldi and Walmart. He's a smart German with an Irish last name whose success was found in Australia, and now he's coming to run two of the most storied grocery chains in the Southeast: Winn-Dixie and Bi-Lo.
(If they survived ownership by the French, the Dutch, and the Saudis they can survive this guy. Hopefully he'll hit another home run here in the states.)


Today 10-4 the boob bus will be at LaFayette library to provide screening mammograms for women age 35 and older.
Service is provided by the library and Memorial Hospital, although it looks like they will be expecting payment through insurance or otherwise. Call 423 495 4040 for info or to make an appointment.
Several other health screenings will also be provided 10-2.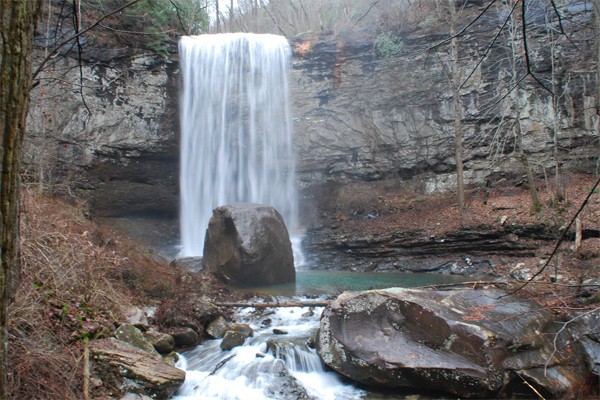 Ever hiked Cloudland Canyon?


Jail inmates in Grovetown GA will now be forced to wear pink uniforms, part of a plan by the city's new police chief to reduce repeat jail visits.
Seems like jail itself should be enough of a deterrent, does it matter what you wear on the inside?
As if a hard-core druggie is going to think "I WOULD like more of this fine, fine meth but I might get caught and be forced to wear pink so nevermind."
Now if they were being forced to wear pink insulation, that would definitely be a deterrent.


Someone in Villanow is building a log fort of some kind, to help veterans..?
Um, here's a link. To something. Maybe you can explain it.


Court battle over Vidalia onions drags on for another year.
Farmers who want to harvest the iconic veggies whenever they want are fighting GA agricultural rules limiting harvest to certain dates when the onions are at their peak.
[LU first discussed this issue back in November 2013 when the rules were rolled out.]


For today's links and any breaking news, follow the Underground on Facebook or Twitter.