2014
02.21
Shortly before closing Monday night, thieves stole an estimated $19,000 of phones and other electronics from LaFayette Walmart. The same pair of apparent professional robbers also hit the Trion/Penville store a few minutes earlier, swiping about $12,000 of the same merchandise.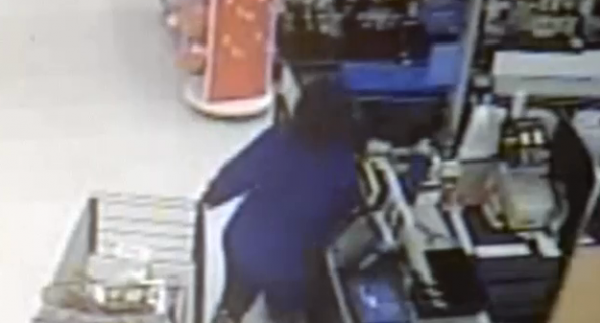 Reportedly, the male suspect broke glass out of a display case as his female partner pretended to be a Walmart employee cleaning up his mess. The two fooled customers long enough to slip out and leave in a silver minivan with Florida tags. Police presume the thieves aren't local since they didn't bother to hide their faces, and think they're likely professionals who travel store to store doing the same thing.
Anyone with information about the incidents at either store should call LaFayette PD (706 639 1540) or Chattooga Sheriff's Office (706 857 0719).



As expected, Hutcheson's board rejected two of Catoosa County's three nominees to join hospital leadership. The only man accepted was one who served on the HMC board before, when it made a series of terrible decisions.
The sitting board has a right to veto any nomination from the counties, which means they'll never have anyone on the board willing to make necessary changes.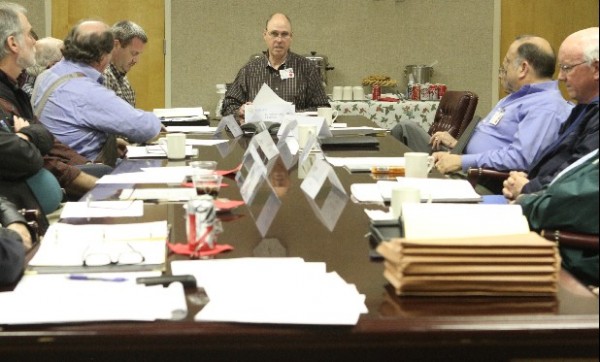 As LU reported earlier today, the same board now plans to reopen the Women's Center they voted to close back in December.



This year LaFayette Freedom Festival will be held on Friday June 27th, an entire week before July 4th. The reason? Fireworks (or, to be exact, companies to set them up and fire them off) cost half as much a week before Independence Day. Plan will save about $5,000.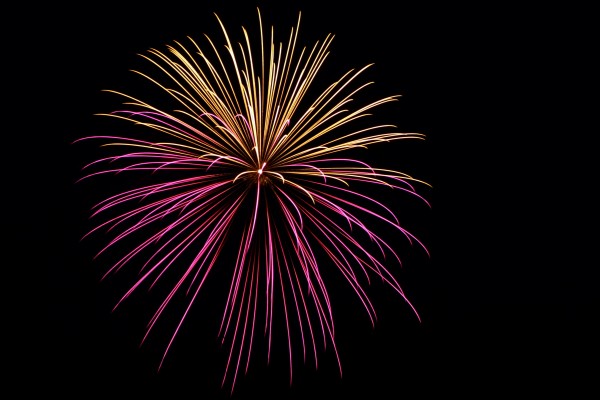 City council approved the June date, 4-1. Councilman Bradford was the only "no" vote.


Per WQCH Radio, LaFayette police arrested Pledger St. resident Damon Ladale Sampley, age 33, on Sunday for driving with suspended license, possession of meth, and "obstruction." Reportedly, Sampley was pulled over for driving without a seatbelt and fought with a cop, making a bad decision worse by throwing his drug scales at the officer.


Musician Todd Suttles, a 1987 LHS graduate, has been named the newest member of Christian singing group Gaither Vocal Band.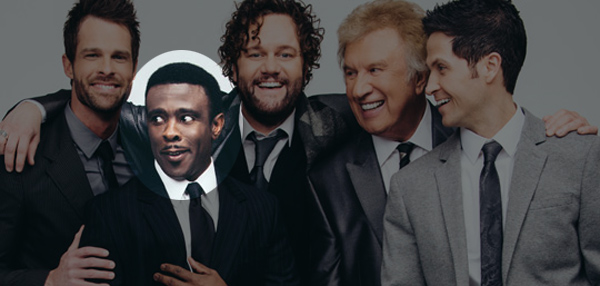 Suttles is also a faculty member at Vanderbilt University in Nashville.


More details on the suspension of former Dalton FBI sex-crimes office director Ken Hillman.


Tuesday a bill expanding gun rights passed the Georgia House, 119-56. The measure, HB 875, removes fingerprinting requirements from gun permit renewals and allows bars, churches, and schools to decide if weapons are permitted on their property. (Tarvin and Deffenbugh both voted yes. Measure now goes to the State Senate.)
Also Tuesday, the Senate Judiciary Committee held a hearing on a bill to kill the state's Stand Your Ground self-defense law, but nothing came out of the hearing except complaints.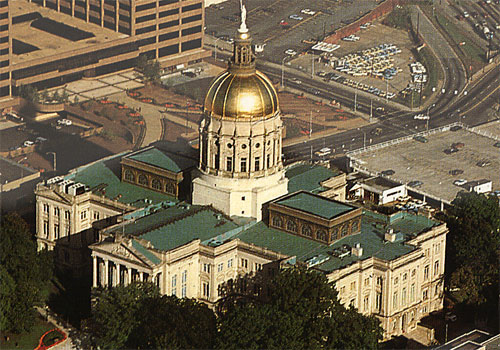 Georgia Senate approves a measure allowing counties to elect commissioners on a non-partisan (not party affiliated) basis. Proposal, SB 95, passed in a narrow 29-23 vote. Senator Mullis, who pushed a bill last year making MORE county positions partisan, surprisingly said yes both times it came up.
Proposal to "privatize" foster care in Georgia also moves forward. DFCS would still investigate abuse or neglect, but responsibility for care of children in state custody would be contracted out to a private agency or nonprofit group.
Privatized foster care might provide better service in areas where the system is broken, like Atlanta, but the main thing it would provide is a liability shield to the state next time a kid in foster care dies. Not sure it's any better than what we have now.
This isn't pending legislation, but it should be: In Georgia most cruelty to animals is treated as a misdemeanor, a minor crime. (Per law enforcement, under current law the animal has to die, become crippled, or become disfigured, before someone faces serious charges.) Not surprisingly, a majority of residents polled support making animal abuse a felony.





Owner of Chickamauga Drug has sold the 120-year-old business to Fred's, moving his customers to the chain store and leaving another empty building in Crawfish Springs.


David Pennington discusses his priorities if elected governor: lower taxes, decentralization of schools, and having business people with economic sense in charge instead of bureaucrats and career politicians.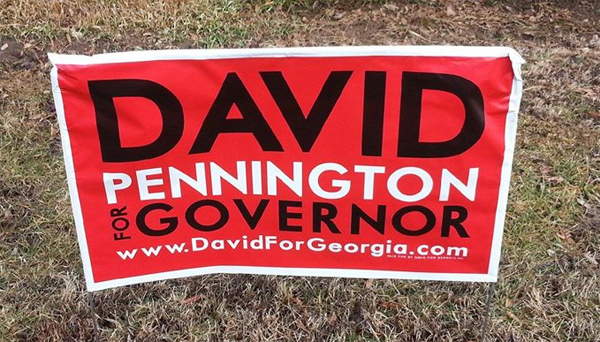 For those seeking to support Pennington in this year's race for GA Governor, yard signs are now available. Send the campaign a message and they'll deliver to your door.



Tuesday two inmates escaped Lumpkin County Jail by ripping a toilet off the wall and accessing a jail maintenance area. One was injured during the escape and caught almost immediately, the other was arrested a day later only a half mile away from the jail.
If you're gonna break out of jail seems like it would be a priority to get the heck out of town.


Walker County voters will return to the polls in late May to vote in primaries for several state and local positions. Qualification for county offices will be March 3rd to March 7th.
Contested positions are State Court Judge (currently Billy Mullinax), State Court Solicitor (currently Bill Rhyne), and a couple school board seats representing other parts of the county.


Chattanooga couple found with a fake $100 bill say they got the counterfeit note from a BB&T bank in Ooltewah. The bank isn't expected to replace it.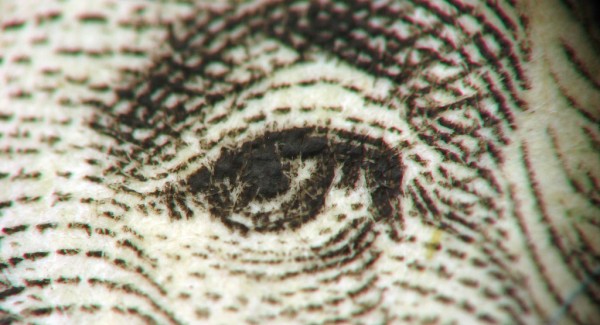 Ever check out cash you get as change at a store or at a bank/ATM machine?


Chatsworth resident wins a significant GA Lotto prize from a ticket she purchased earlier this month from the Mapco in Rock Spring.


UPS has honored 62 Georgia drivers for a quarter-century of safe service. Local employees on the list include Kenneth King of the Dalton office, and Rocky Face resident Gary Ballew who works in Pleasantdale.
Dalton handles deliveries for all of NWGA. LU readers say Mr. King is frequently seen in Trion.


Availability of a "Sons of Confederate Veterans" license plate with a Confederate emblem is, as one might imagine, causing controversy.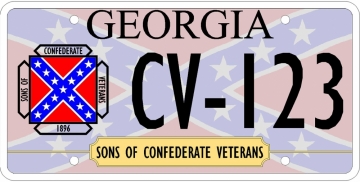 Georgia Dept. of Revenue says a "Sons" tag has been available for about ten years but the design was recently updated with a second Confederate flag in the background.


Results from this week's Saturday Survey show LU readers overwhelmingly approve of how last week's snow event was handled by local government. 87% of the 101 people who responded said snow removal was handled at least adequately, and a majority said it was done "very well."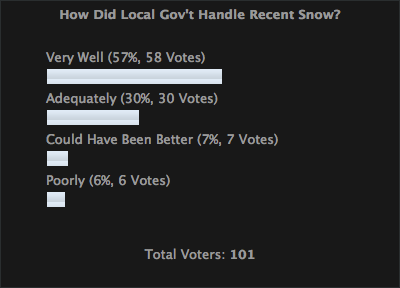 One of the busiest rail lines in Georgia runs through Whitfield County.
Widening of Panama Canal and proposed deepening of Savannah port is expected to increase traffic on that line, prompting a plan to redo roads that crisscross the tracks around Carbondale – an area between Villanow and South Dalton.
That area is definitely a mess, but the fix is causing some controversy.


Picnooga, a photo history project launched by LU regular David Moon, now has a Web site and a very active presence on Facebook.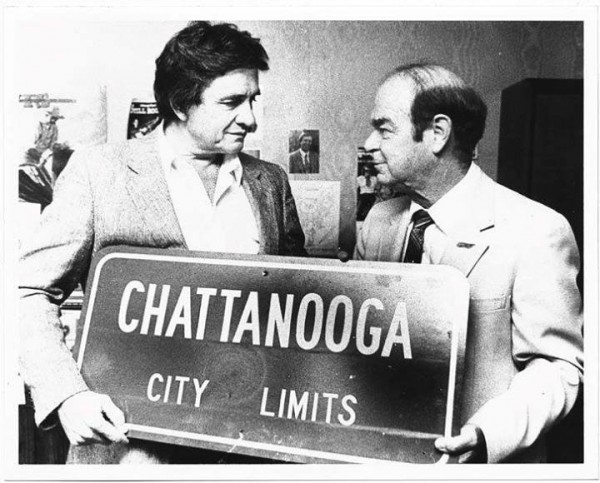 The site is centered on Chattanooga but covers parts of Northwest GA including Walker County. More local photo submissions are needed.


This year press freedom in the US has fallen to 46th best in the world, thanks to lawsuits and investigations launched against reporters.
Last year USA was ranked 32nd out of 179 nations.
Worst place, the tiny african nation of Eritrea. 2nd worst is North Korea.
Best on earth? Finland.


A new study shows Georgia residents are relatively.. speedy in the sack.


For today's links and any breaking news, follow the Underground on Facebook or Twitter.