2014
02.19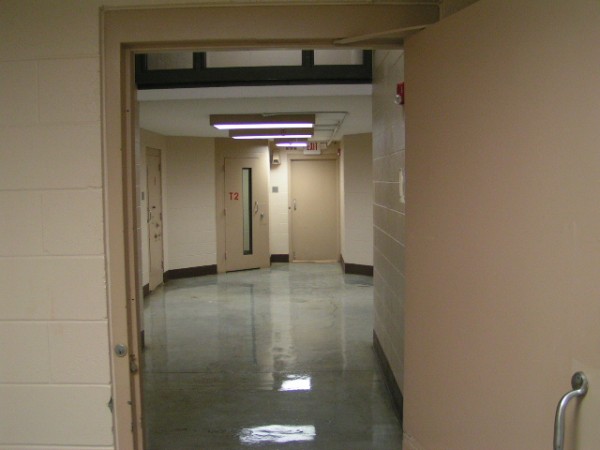 Monday morning an inmate was found dead inside Walker County Jail. Per reports, 38-year-old Tommy Barron of Trenton was found around 7 AM hanged by a bed sheet wrapped around a light fixture.
(Barron was transferred from Dade County jail to Walker when he became uncooperative. It's unclear how housing him in LaFayette would provide law enforcement any kind of advantage over keeping him in Dade.)
Sheriff Wilson told media the deceased left notes to various family members and likely committed suicide. The GBI was called in for further investigation and an autopsy.



A "cash bar" serving hard drinks was set up inside Mars Theater during a Valentine's Day event last week.
Profits from the well-advertised event (and apparently from the bar) went to the Arts Guild, but it's against city law to sell hard liquor by the drink or by the bottle within LaFayette. The city is investigating.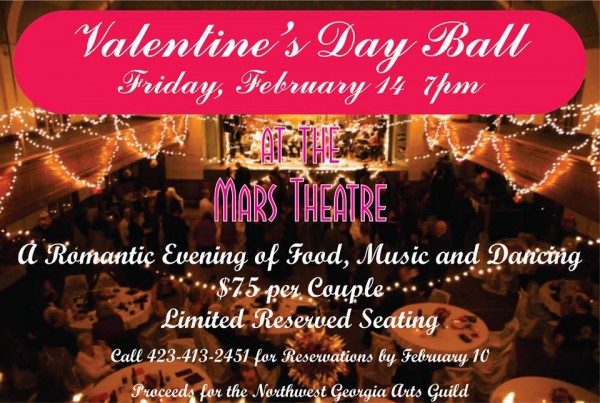 This isn't an issue of being for or against hard liquor, simply one of wondering why some people are held to the law and some aren't.
LU asked Mars Theater landlord Mike Lovelady about the event. He didn't confirm or deny the alcohol sales, but placed responsibility for anything that happened on the Arts Guild.


During last week's LaFayette City Council meeting, plan to rename Barwick-LaFayette Airport to LaFayette Regional Airport was put on hold after council discovered Lafayette Louisiana's airport already has that name.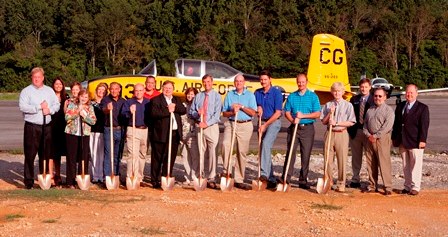 Now the field is wide open for better ideas. One suggestion is LaFayette-Walker County Airport, but the city is unlikely to give the county credit for an airport it contributes nothing towards. Another idea, Cherokee Regional Airport, could be confused with Cherokee County Airport down in Ballground, GA.
Naming the field in honor of retired, recently deceased airport director Ronald Westbook might also be off the table because of privately-owned Westbrook Airport in Lumpkin.
If you have other usable ideas, feel free to share them in the comment area below.


Ken Hillman, an FBI agent who ran the Dalton-based sex crimes office until it was dissolved last year, has reportedly been suspended. Last year Hillman was accused of several inappropriate incidents involving Catoosa law enforcement and employees of the local DA's office.
District Attorney Buzz Franklin is apparently the sole source for this story and he won't say who called and told him. Maybe Hillman's girlfriend who works in his office?



For those ready to see someone other than Jeff Mullis "represent" this area in the State Senate, candidate Tom Dooley will have a fundraiser Saturday night at the Rossville VFW.
Dooley, the only announced opponent for Mullis, had a little over $500 in his campaign fund last month. Mullis, who rakes in cash from businesses and industry groups all over the state, is sitting on $171,000. The primary election will be held in less than three months.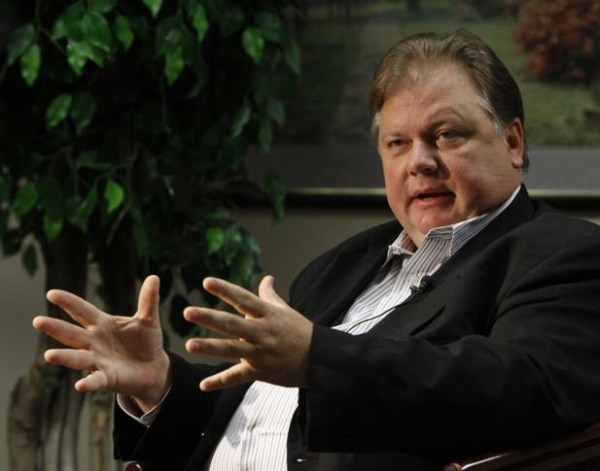 In recent days, state leaders have focused attention on reforming Georgia High School Association, an entity which oversees high school sports in the state.
Some legislators are concerned about the entity's lack of diversity, while others are worried about transparency – where does money generated by the group go?
Senator Mullis is also pushing for reform, but his motivation isn't accountability – he's reportedly pissed that GHSA moved Gordon Lee into a different classification with larger schools it can't beat.
Mullis' most recent staff-written "weekly report" lists several other bills he's interested in.



City of LaFayette is liquidating more surplus equipment. Up for auction: a gooseneck trailer and a flashing traffic sign.


A new poll finds overwhelming support for the way Georgia – and Governor Deal – handled last week's snow emergency.


A year ago, Georgia leaders gave Tennessee until the end of this year's legislative session to turn over a chunk of land accessing the Tennessee River, in order to avoid going to court. Tennessee hasn't taken the threat seriously (and why would they?) so Georgia's Attorney General will soon sue over a larger territory that includes most of Chattanooga.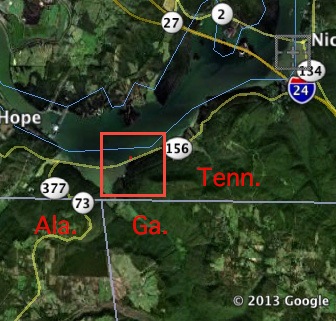 We should just offer to give them Rossville.


A scholarship fund associated with the Marsh House is now accepting applications from Walker County high school students.


Latest local arrests.


Commissioner Heiskell's tax-funded playground, Money Cove Farms, now has its own spiffy new Web site.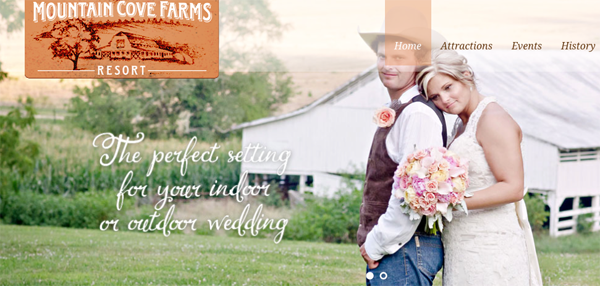 Site includes a photo of "Chef Q," a renowned local caterer who quit working for Manor House Restaurant several weeks ago due to an unspecified dispute with county management.


Tennessee legislators are discussing the end of daylight savings time in the Volunteer State. It's not likely to happen (four states don't participate currently) but if it does, Georgia residents who work in TN would be crossing a time zone on their way to work half the year.
That's a good reason to also abandon DST in Georgia, but that's apparently not an option since GA doesn't sit across two time zones as Tennessee does. Changing clocks to add time to one end of the day or the other is illogical and disruptive.


"Like a boil that can never be cured as long as it is covered up but must be opened with all its pus-flowing ugliness to the natural medicines of air and light, injustice must likewise be exposed, with all of the tension its exposing creates, to the light of human conscience and the air of national opinion before it can be cured." -Martin Luther King, Jr.
Sometimes on LU we talk about issues that people aren't comfortable with. Usually the subject matter isn't that bad, but often when something involves our own community, people we know, friends, family, or ourselves, we don't want the ugliness on display. However, in most cases the only way to fix what's wrong is to make people aware of it, expose the corruption or the crime to fresh air and sunshine to clean out infection.
The goal here is not to offend, not to hurt feelings, to damage reputation. But sometimes those things happen as part of an honest discussion of the REAL issues, political and social, that need to be aired out.


For today's links and any breaking news, follow the Underground on Facebook or Twitter.