2011
12.24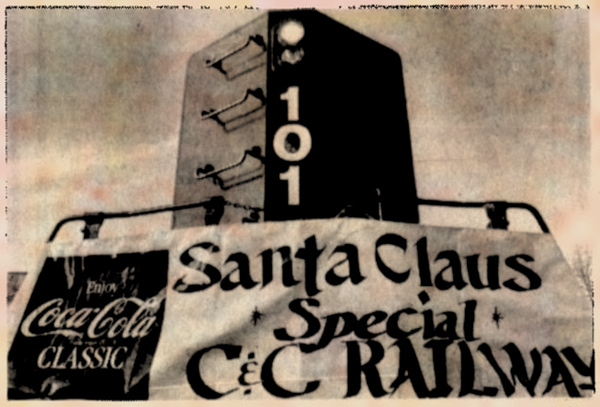 During the Holidays we tend to think more about the less fortunate, neighbors and relatives struggling with unmet needs or physical disabilities. But those needs aren't seasonal – there are people in LaFayette and Walker County who need help all year long.
More than a few of those people receive services from nonprofits, groups providing everything from food and counseling to education and medical care. Unfortunately, over the last few years things have not being going well economically in Walker County, resulting in fewer donations for these organizations just as demand for their services has increased.
The LaFayette Underground is operated as a community service; we don't sell subscriptions or advertising and have never asked for donations, and we never will. But we are going to ask (if you see value in the Underground or not) that you consider giving to a local nonprofit, making a donation to one of the organizations listed below. They work every day to help people with real-world needs far beyond the silliness of politics and social issues discussed here.
Please note that none of these groups are affiliated with the Underground and none of them have requested inclusion here. This article has been written as a community service.
There are other nonprofits in the area doing good work, but we cannot recommend any group without reviewing its financial information. Local organizations like North Georgia Animal League, Stocking Full of Love, and Hope Rebirth Homeless Shelter in Summerville (SOW, Inc. of Rome) were investigated but we weren't able to access annual 990 reports showing their financial conditions. That's not to say there's anything wrong with them, we just couldn't locate their financial reports.
If you have experience with any of the groups mentioned here (good or bad) or want to recommend another one worthy of support, please discuss them in the comments below.
Before giving to any charitable organization, including the ones listed, you should thoroughly check them out. Always look at financial information – a good place to find that online is GuideStar. (That's where the 990's linked from this article were found.) Some don't have reports posted to GuideStar, but every legitimate non-profit is required by law to open its books for inspection when asked. Any group that can't or won't share financial info should be avoided when it's time to give. Be careful – some organizations aren't all they claim to be.
Money tends to be the most pressing need for every group, but even if you can't give financially many of the organizations mentioned here also need your time. There's no better way to live in 2012 than by volunteering one day a month or a few hours a week to help neighbors in need.
This Christmas, remember that we've been given the greatest Gift of all. That Gift can never be matched or repaid, but we can show gratitude by giving some of our own blessings back to the community we call home. Giving back makes Christmas more meaningful than any worldly gift or trinket we might happen to receive.
Merry Christmas from The LaFayette Underground!