2016
04.13
An attempted robbery at Pizza Hut around 10:20 Saturday night ended with a suspect in custody.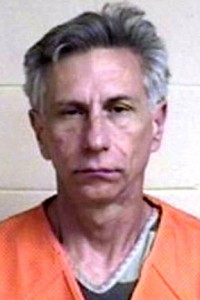 52-year-old Herman Lee Teem of Noble allegedly held up a Pizza Hut waitress and manager at 10:22, taking $180 and then fleeing on foot. A witness saw a Mustang tear out of a parking lot nearby and notified PD. Teem was caught in that vehicle a few miles up North Main at El Trio.
The cash was found on Mr. Teem but the knife was not; he may have tossed it out the window somewhere between Pizza Hut and El Trio – so if you find one in the area, call 911 or LPD immediately.
Teem is thought to be the same individual who robbed the Kangaroo in Rock Spring twice during the previous week, also using a knife – so finding his blade might make solving those cases easier as well.



Michelle Dalene Shirley has turned herself in for alleged vehicular homicide.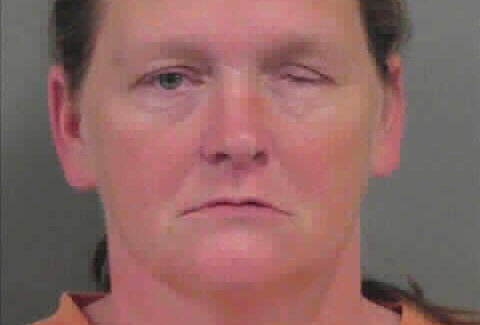 41-year-old Villanow resident is accused of killing motorcyclist Robert May on March 28th when she ran a red light in Fort Oglethorpe. (FOPD spent the last week identifying her, trying to find her, and negotiating for her to come in for arrest.)
The one-eyed driver has been released from jail on $11,000 bond.



You know Bebe's in trouble when her most reliable constituents shift their support to Shannon Whitfield.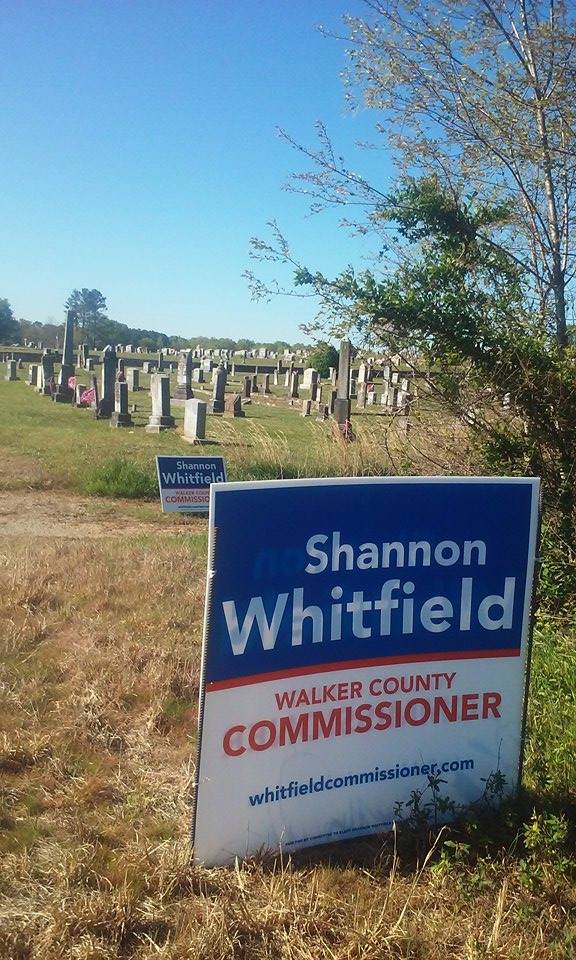 If the dead vote for Whitfield next month, who's left to back Heiskell?


Walker SO seeks suspect who stole a gun and a thousand bucks from an East Reed Rd. house on April 4th.


Two Rock Spring residents – Johnny Ray Teems and Phillip Todd Green – went to jail for meth last Thursday.
They were spotted driving by the police station without seatbelts. After pulling them over, officers found drug equipment and residue.



Last Friday metal thieves attacked AT&T's cell tower off Crest Drive south of town. They stole about $30 of wire from the tower, but did nearly $2,000 in damage to get it.


Tunnel Hill cop suspended, arrested for allegedly stealing $37,000 of seized cash from traffic stops during 2015. He's now unemployed, facing two charges of theft (plus one of violating his oath), and being investigated by the GBI.
If something like that happened here, would it be handled the same way? (No, it definitely would not be.)


Kenneth Fults was put to death last night by the state for the 1996 murder of a neighbor/ex-girlfriend.
A final appeal based on racial language used by a juror years after his conviction was rejected by the US Supreme Court.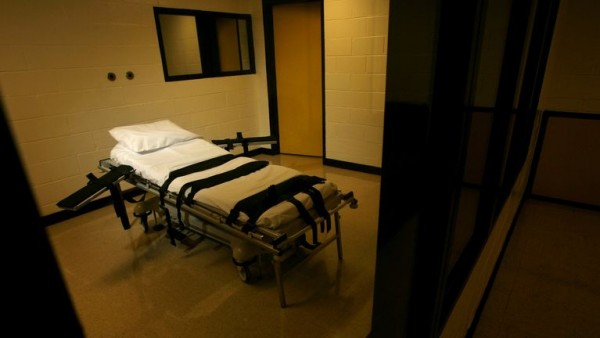 Georgia has scheduled another execution in two weeks – the fifth of 2016.
Daniel Anthony Lucas is set to get the needle on 4/27 for the 1998 killing of two kids and their father during a robbery.
His partner in the triple murder was put down in 2010.



A former director of University of Georgia's alumni association apparently misused funds to the tune of thousands, charging personal travel and business expenses to the school, between 2005 and 2014.
But she won't be prosecuted because UGA didn't report her abuses when they were first uncovered.


For today's links and any breaking news, follow the Underground on Facebook or Twitter.