2013
07.10
During Monday night's LaFayette City Council meeting, library director Lecia Eubanks declared construction to renovate the library's permanent building will stop this Friday due to lack of funds.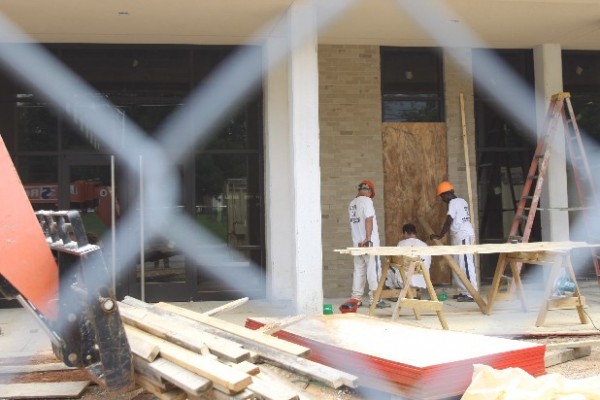 Walker County originally promised to contribute $1.5 million from 2008 SPLOST revenue, but has so far delivered about half that much after cutting the commitment by a third. LaFayette still owes the project about $60,000, which won't be available until October. The remaining work is carpet, ceiling tiles, fixtures, etc. which cannot be done by prison labor. That means the only thing left for prisoners to do is board up the library's windows in an effort to keep it safe until the project can resume.
Until funding comes in, the library system has no insurance to replace damage done by vandals or thieves. Since the building is city property, the only security will be occasional drive-bys from LPD officers.
WQCH Radio, 07/09/13:

"IN THE MEAN TIME, EUBANKS TOLD THE CITY COUNCIL THAT AS OWNERS OF THE SOUTH DUKE STREET PROPERTY, THEY WILL NOW BE RESPONSIBLE FOR INSURING AND PROVIDING SECURITY FOR THE BUILDING. SHE SAID WORKERS ARE GOING TO BOARD-UP THE WINDOWS AND DOORS FOR PROTECTION, WHILE THE PROJECT IS SUSPENDED."
Commissioner Heiskell says remaining county money won't be available unless Walker County voters renew the SPLOST tax in November – the same thing she said in July 2008 when SPLOST was last up for a vote. Fool me once, shame on you. Fool me twice… well.. Hopefully not.



Also in Monday night's meeting, one of the worst kept secrets in LaFayette history was officially announced:
WQCH Radio, 07/09/13:

"12 YEAR CITY COUNCILMAN ANDY ARNOLD ANNOUNCES AS A CANDIDATE FOR MAYOR OF LAFAYETTE, IN THE NOVEMBER ELECTION. LEAVES WARD ONE COUNCIL SEAT OPEN."
Ever since the 2009 election there's been little doubt that 23-year-incumbent mayor Neal Florence was looking for the exit, and Councilman Arnold was interested in taking his place.
The council also set qualification for the city's November election as August 26-28. That means you've got about six weeks to decide about throwing your hat in the ring to run for council or mayor. LaFayette needs some good candidates this year.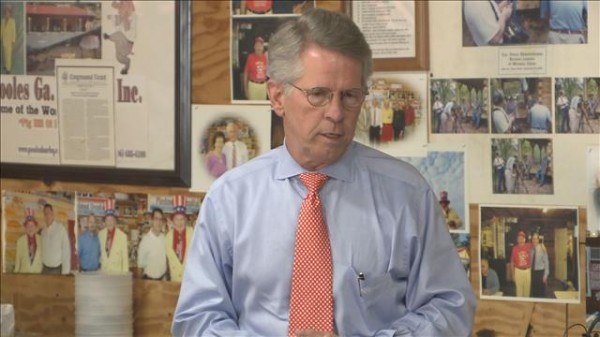 Looking ahead to 2014 elections:
After months of speculation, Dalton mayor David Pennington has declared himself a candidate for governor of Georgia in 2014. He says the current governor hasn't done anything especially bad, but also hasn't done us much good. A core part of his campaign will be promising to end the state income tax.
Another state candidate will declare his intentions next week in Walker County. A press event is scheduled for 7 PM, Thursday July 18th, at Lee & Gordon's Mills in Chickamauga.


WQCH Radio, 07/08/13:

"LAFAYETTE POLICE ARRESTED A LOCAL MAN IN CONNECTION WITH A STRING OF AUTO THEFT AND ENTERING-AUTO THEFTS REPORTED DURING JUNE. 18 YEAR OLD JASON TYLER GATES OF A MAGNOLIA STREET ADDRESS, WAS CHARGED WITH 3 COUNTS OF THEFT BY TAKING-AUTO, AND 7 COUNTS OF ENTERING AUTOS.
"POLICE SAY THEY BELIEVE GATES AND TWO JUVENILE SUSPECTS WERE RESPONSIBLE FOR THE CRIME SPREE. A NUMBER OF ITEMS TAKEN FROM CARS IN THE LAFAYETTE AREA HAVE BEEN RECOVERED IN THE INVESTIGATION.
"THE WEEK BEFORE, POLICE ARRESTED A 16 YEAR OLD JUVENILE IN CONNECTION WITH THE SAME CRIMES. A SECOND JUVENILE AGREED TO TESTIFY IN THE CASE – AND EVEN PRESENTED VIDEO OF ALLEGED 'CRIMES IN PROGRESS'.
"THE STOLEN AUTOS WERE RIDDEN AND 'RACED' AROUND THE AREA – THEN RETURNED TO THE AREAS FROM WHICH THEY WERE TAKEN, ACCORDING TO POLICE. ALL WERE 'CRIMES OF OPPORTUNITY' WITH VEHICLE DOORS LEFT UNLOCKED AND KEYS LEFT IN THE IGNITION."
Georgia's juvenile court judges and juvenile justice system is a notorious joke, so it's unlikely anyone involved with these crimes will be punished severely. At the same time, some in the community are calling for hanging or lynching in this case. Neither approach is right – it has to be kept in perspective.
Gates and the others should be punished appropriately for the crimes allegedly committed, to set an example for others and to discourage them from doing the same things again. But these kids don't need to be shot or hung or anything like some suggest. We need to take the crime seriously without going overboard.


Walker County's new vehicle tag trailer in Fairview opened Monday at 8 AM, exactly three weeks after the old office was closed and torn down. The project finished on time, to the day, but not quite on budget.
Total cost? $100,000. A week ago it was supposed to be $80,000.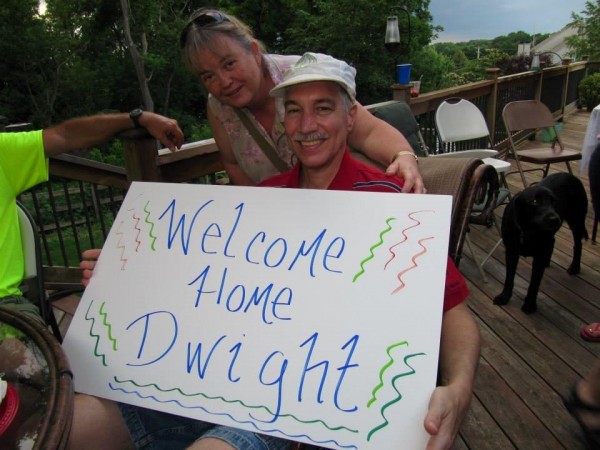 Dwight Kempf, the man injured in Ellison's Cave during May, has finally gone home to Pennsylvania.


State Court was canceled Monday in Chattooga County because the prosecutor was also defending a client in the same court through his private law firm.


During the first six months of 2011 and 2012, GA State Senator Don Balfour raked in $137,000 of campaign donations. Last year he was accused of lying about state-reimbursement and lost his position over a powerful committee – as a result he only took in $2,000 in the first six months of 2013.
His former position is the one now held by Senator Mullis of Chickamauga.
So how's Jeff doing in the same spot? During the first six months of this year, a year in which no state-wide election will be held, a year after Mullis was reelected without an opponent, he accepted $109,125.13 in campaign cash.
The list of Mullis contributors goes on and on, but the first couple pages look to be mostly out-of-district or out-of-state PACs and businesses.
Why would Senator Mullis ever listen to you when his friends in Atlanta and lobbyists take care of him so well?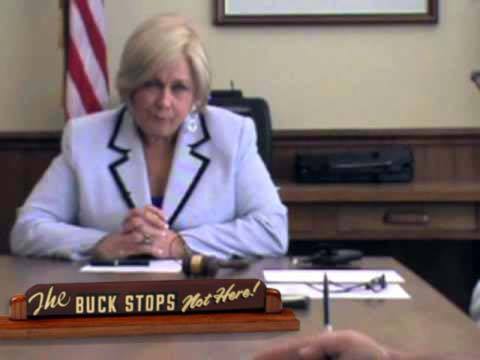 "I cannot pass the buck. You can pass the buck of you're a multi-member commission. This guy over here can say 'these people want this. I know we can't afford it, but i'm going to vote for it and I know these people want it so i'll look good.' I can't look good. If I do bad. I look bad." –Commissioner Heiskell, October 2012
But if you're the Sole Commissioner you can just fire anybody who mentions bucks to the media without permission.
"Governance by a sole commissioner challenges us with a fine line between too much and too little. To say that 'The Buck Stops Here' is undoubtedly true, but it also has such a personal touch that it takes a lot of soul searching and communication to make certain one is being as fair as possible to citizens, communities and future generations." –Heiskell in 2004
Presumably that was back when she still presumably had a soul to search…


77 years ago this week, FDR formally established Chattahoochee National Forest. 31,000 acres of devastated over-harvested timberland was originally purchased in 1911 for flood control, became a preserve 25 years later, and today contains over 750,000 Georgia acres.


Governor Deal is finally out of the junkyard business.


GA Dept. of Driver Services has rolled out new training manuals, available online and in print.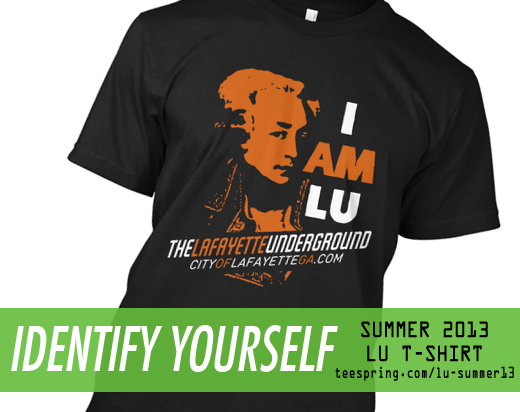 Wait no longer. The LU Summer 2013 t-shirt is now on sale.

Beau Shell, a 9-year-old from Athens GA, owns a small ice cream business. He's serious about the company, which he started on his 8th birthday.
The business, math, and economics lessons you get running a business are better than what you'll get in a classroom. This kid's mom is setting him up for future success by encouraging and supporting this venture. Ten or fifteen years from now we'll be reading more about him and whatever he chooses to do next.
(He'll get an education in civics/government when he gets shut down for child labor law violations or for not having some random required business permit.)


For today's links and any breaking news, follow the Underground on Facebook or Twitter.