2010
01.11
From the December 20 Chattanooga Times Free Press:
Northwest Georgia leaders are asking the public to help identify potential sites for movies and hope to have a rough catalog of sites by the end of the year.

In August, Sen. Jeff Mullis, R-Chickamauga, announced that Ringgold City Councilman Randall Franks would head up effort to inventory buildings, land and other locations where Hollywood film crews could aim their lenses to bring money and fame to the area.

"We think that could be a niche we could use," said Sen. Mullis.

He called movie shoots "great economic opportunities" because when crews come into an area, they eat, sleep, shoot and leave, spending money without using many services.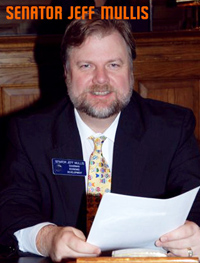 Senator Mullis, always on the lookout for suggestions that appear to help the economy, is now suggesting we compile a list of ideal settings for hollywood movies. Theoretically a movie production will bring in film crews with hundreds of people who all stay in local hotels, eat local food, and then promote the area through a completed film. This nicely complements Civil War Tourism, Mullis' only other plan for reviving the region's economy; unfortunately neither has much (or any) impact on the finances of people living and working in Northwest Georgia.
In the last decade a small number of films (mostly videos and made-for-TV movies) have been shot in the area, mostly at the Summerville train station. None of them were very big or very notable, and the average citizen of Walker or Chattooga county couldn't name a single one if pressed to do so. The most famous bit of "film" ever produced in Northwest Georgia isn't a film at all, but the forgettable music video for R.E.M.'s hit 1983 song "Radio Free Europe" shot at Howard Finster's Paradise Gardens in Trion.
Every film or video shot in the area has, at best, brought in dozens of crew members, not the hundreds suggested by Mullis – and even a film with a hundred-member crew would only stay in the area for a few days. Measurable economic impact would require three or four major films produced in the region each year, an impossible goal.
Instead of looking for a place to shoot movies, Mullis should be looking for a place to frigging watch some – something Walker County lacks entirely.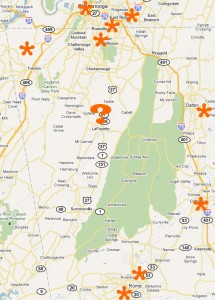 The economic benefits of film production pale in comparison to the economic and social benefits of having a place where people from LaFayette, Chickamauga, Trion, and Summerville could sit down and actually watch a movie filmed somewhere else. A single theater job would add more to the area's economy in a year than a twenty-member film crew staying in the county for a single weekend, and a typical theater would need five or six employees at minimum. A theater would also give locals another place to congregate besides church, school, and Walmart.
A well-placed theater would be an economic boost in itself, but would also help surrounding businesses like restaurants and gas stations being patronized by people heading to and from the theater. Typical theater goers spend money in other businesses around the theater and tend to be younger with higher disposable income, especially compared to Civil War Tourists who tend to be older and less inclined to eat out when they tire of reading historical markers. (A theater would also be more successful to draw people in than any efforts taken by the City of LaFayette, whose efforts so far mostly consist of a $29,000 tacky Christmas lights display.)
Right now filmgoers in Walker and Chattooga must venture to Fort Oglethorpe, Chattanooga, Dalton, Calhoun, Rome, or even Dade County to catch a film, but every trip they take to another community represents a lost opportunity to help the economy at home. A theater located closer to LaFayette would make those outings more convenient and keep here money now being spent elsewhere.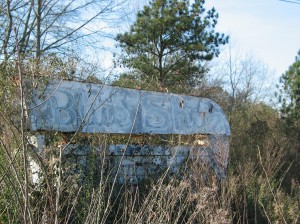 At various times in the past LaFayette managed to support at least four separate movie houses, including Palace Theater on the square, Blue Sky Drive-In located across from the current post office, a segregated black theater on Chattanooga St., and a small theater that once stood in the fenced-off space between today's Bi-Lo and Dollar General. Theater consolidation and competition from television closed those businesses one-by-one, but a single modern movie house could survive in the area if it was built in the right place and competently managed.
LaFayette's FiSDOP's would surely oppose a movie theater opening in town, as such a facility would surely invite teenagers who might do inappropriate things in the dark (instead of doing them in the woods behind the city pool) or might show inappropriate films now available only on small screens located inside the home. But the addition of a properly supervised movie theater might do much to reduce instances of juvenile delinquency that so annoy the city's older residents.
We aren't suggesting a government owned facility and desire nothing of the sort, and don't necessarily want to encourage the development of a generic Carmike theater box. An ideal situation would be the creation of a locally operated and locally (majority at least) owned theater located outside LaFayette city limits (to avoid any conflicts with the anti-business city council) towards the south to attract theater-deprived residents of Trion and Summerville. LaFayette has several families or individuals with the resources to make such an investment, but they are notoriously tight with their money and would need to be convinced of the idea's merit. Senator Mullis has enough influence and respect to make that argument and get the ball rolling.
Senator Mullis, who often forgets he represents areas outside the Chickamauga city limits, could better spend his time working to attract potential theater owners, operators, or investors to the area instead of wasting his time compiling lists of movie locations or taking tax-funded trips to Germany in a failed attempt to bring in Volkswagen suppliers.
If Civil War Tourism and movie production sites are the best Jeff Mullis can do to help the shrinking local economy, local voters should begin considering someone else to represent their interests in the state senate next year – and should definitely be concerned about the $240,000 four local counties dumped into Mullis' Northwest Georgia Joint Development Authority last year.
(Don't forget to send in your vote for the Worst of Walker 2009.)