2014
05.14
Monday LU broke news of Walker County's credit being downgraded by S&P. The county has attempted to rectify that by asking S&P to stop rating its bonds, which it agreed to do.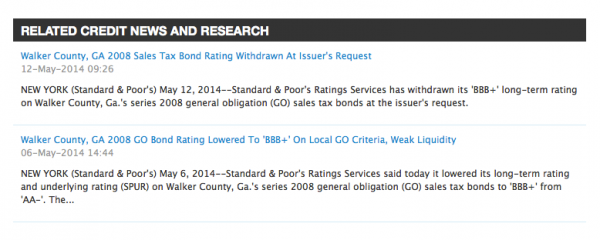 The rating downgrade handed down on May 6th wasn't wrong or based on bad info, they just removed all ratings because the county doesn't want to be rated anymore.
As one commenter said, it's like quitting school because you don't like the teacher.
(Monday's blog post has been updated to reflect the change.)



Last night around 7 PM a small plane crashed in the Chelsea area of Chattooga County, off Hwy. 337 south of LaFayette. Both passenger and pilot survived; pilot was flown to Chattanooga hospital, while his passenger was treated for less serious injuries in Rome.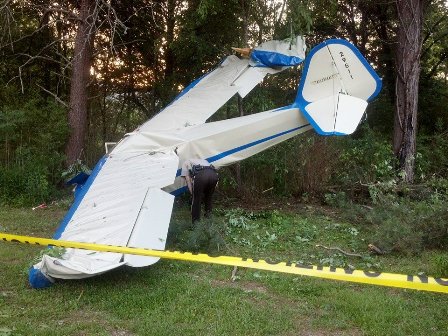 Aircraft was flying out of the small air strip in Teloga between LaFayette and Menlo.



Next week Dade, Walker, Chattooga, and Catoosa voters will have an opportunity to choose their State Senator for the next two years. Candidates are incumbent Jeff Mullis of Chickamauga and outside challenger Tom Dooley of LaFayette.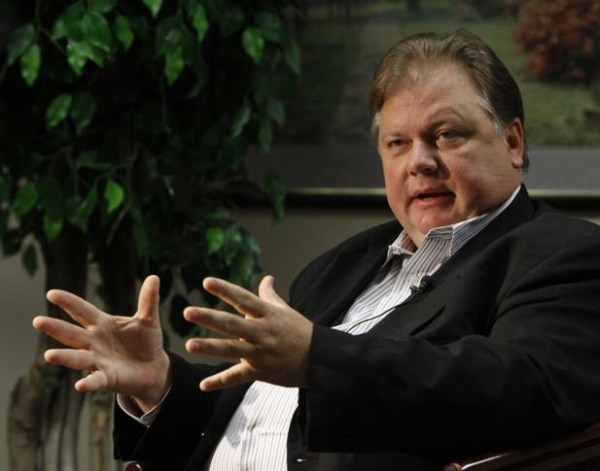 Mullis hasn't had an election opponent since 2010. Here's a little piece LU put together on Senator Jeff The Hutt that year. It's not up to date but everything there is accurate through 2010, worth a read before you vote.
Also related to next week's vote, tonight at 7 GPB will air a debate between candidates for GA Governor.
Governor Deal is skipping the event, citing "prior commitments," leaving David Pennington and John Barge to debate with an empty chair.



WQCH Radio reports LaFayette City Council decided Monday to take a Tavern alcohol hearing back in-house vs. taking it to an outside judge as originally planned.
May be a month or more before a decision is made, and it's likely to be appealed and end up before the same judge again months later. At this rate the case may drag into next year…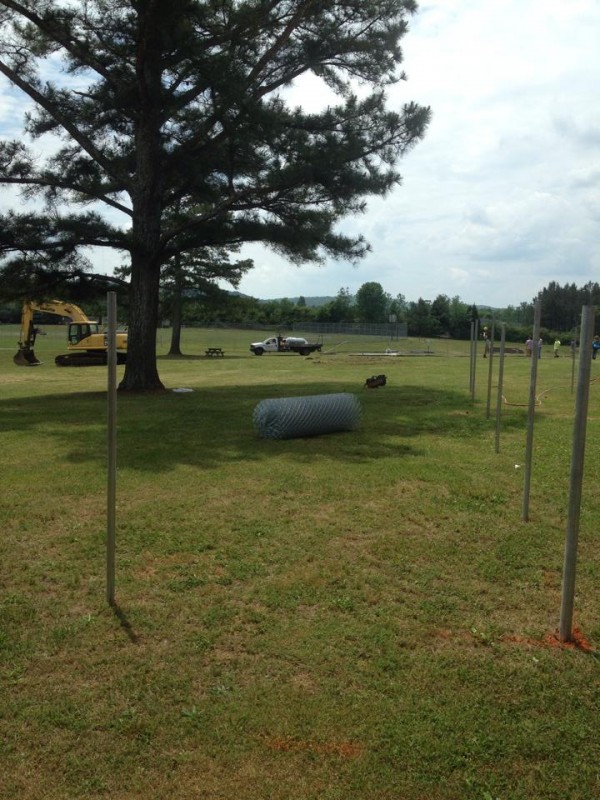 Walker County Schools broke ground Tuesday on additions at LaFayette Middle. Construction is expected to last into next winter.


Cynthia Ann Todd of LaFayette arrested last Thursday in Chattooga for impaired driving. 45-year-old may have been under influence of legal medication that prohibits driving.


County Development Director/Transit Director/Liar in Chief Rev. Larry Brooks has set up a new Development Web site to promote Walker County's business environment.
This redundant "new" site mostly copies content from the existing Walker County and NWGA Joint Development Authority sites.
Meanwhile there's been no announcement of "Project Eagle" which Brooks said would be a done deal several months ago.
WQCH Radio, 05/12/14: "WALKER COUNTY'S DEVELOPMENT AUTHORITY HAS LAUNCHED A NEW MARKETING WEB SITE AIMED AT PROVIDING INFORMATION TO BUSINESS PROSPECTS… THE WEB SITE WAS BUILT BY DEVELOPMENT AUTHORITY EXECUTIVE DIRECTOR LARRY BROOKS. THE WEB ADDRESS IS 'WALKERGADA.US'.
"HE ADDED LAST WEEK THAT WALKER COUNTY IS 'VERY CLOSE' TO LANDING A MAJOR NEW MANUFACTURER, ALONG WITH SEVERAL SMALLER BUSINESS PROJECTS THAT ARE IN THE WORKS.
"BROOKS SAID 'WITH OUR UNEMPLOYMENT RATE NOW DOWN TO 5.5-PERCENT.. WE MAY BE 'IMPORTING' WORKERS FROM OUTSIDE THE COUNTY TO FILL THESE NEW JOBS'."
Last year when Brooks was asked about his role in several anti-LU pages that used foul language and false stories about the Commissioner's opponents he said he doesn't know anything about social media or e-mail, but he's managed to somehow design this Web site, runs the Commissioner's Facebooks, and posts videos to her YouTube account.
He's not an idiot, just a lying ass – which his comment about importing jobs verifies again.
(Wonder why this Web site doesn't brag about the county's bond rating? Oh yeah..)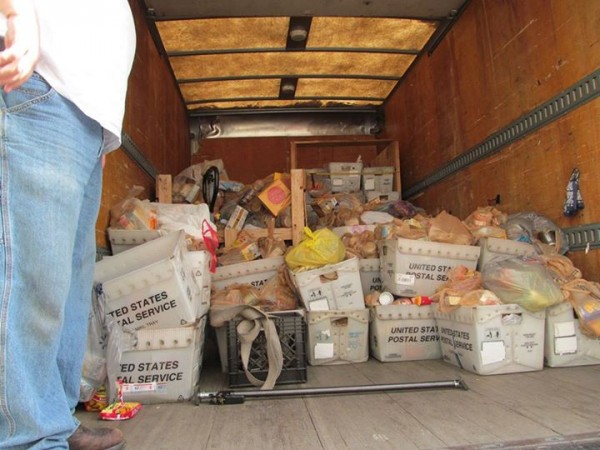 The Care Mission reports 8,000lb of food collected Saturday through the local post office, donated by local mail customers.


Experts predict population of the Chattanooga area to explode over the next forty years. Catoosa County, particularly, is expected to more than double its residents from 64,000 to 140,000 by 2055.
Walker, on the other hand, is projected to grow by only 13% – second slowest in the region, behind Murray.
BREAKING NEWS EXCLUSIVE: People don't want to live in Walker County.


Chattooga Co. deputy who shot and killed a Lyerly man while on duty in March will not face charges and has returned to work. GBI determined shooting was justified after the victim fired shots at the officer.


Governor Deal's campaign use of "Site Selection" magazine giving the state a top-rating is the equivalent of "buying your own tiara after failing to win a beauty pageant."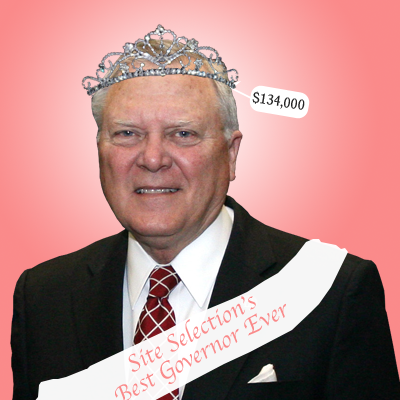 Many of the publications and organizations endorsing various candidates (GA Chamber of Commerce, James Magazine, Site Selection, etc.) exist only to hand out awards and endorsements to the highest bidder.
Don't be fooled when you vote. Focus on the issues not headlines, titles, labels, and endorsements.


The latest greatest local arrest report.


As mentioned last week, the Federal Highway Transit Fund is expected to run out of cash later this year. Due to the pending loss of federal money, GDOT won't approve any additional road project contracts after June 30th, grinding road work in the Peach State to a halt, indefinitely.
Georgia gets half its road money from the fed. and won't do any more road work until congress changes the federal situation or the GA General Assembly meets next year to give GDOT more state funds, which would require a major tax increase.


Yesterday about 70 5th graders from North LaFayette Elementary walked to LaFayette Middle, and back, as part of an introduction to 6th grade.


What is it they say? Take the boy out of the farm, but can't take the farm out of the boy…
Walker and Chattooga leaders focus on attracting industry, but both counties still have some significant agricultural activity. Here's a look at one area farmer.


LHS football camp will be held next month. Cost is $40 per child.


Little Debbie visited Naomi Elementary last week.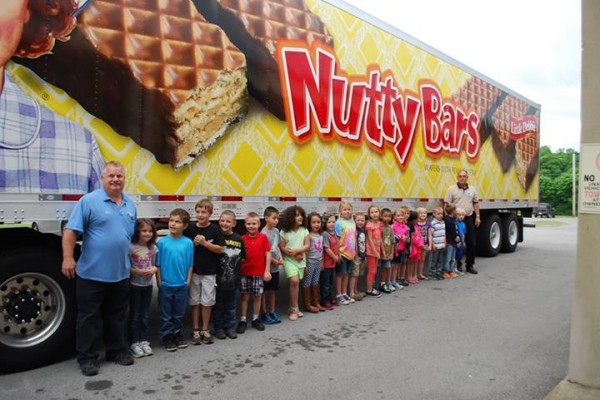 Special visitors at the elementary schools, trips to higher grades, field trips, special olympics, and field day – that can only mean one thing: CRCT is done for the year.


Federal agencies have reached an "agreement" with utility companies and state/local governments about protecting the near-endangered flower known as Georgia Aster.


For today's links and any breaking news, follow the Underground on Facebook or Twitter.